Prefabricated Steel Self Storage Buildings in West Virginia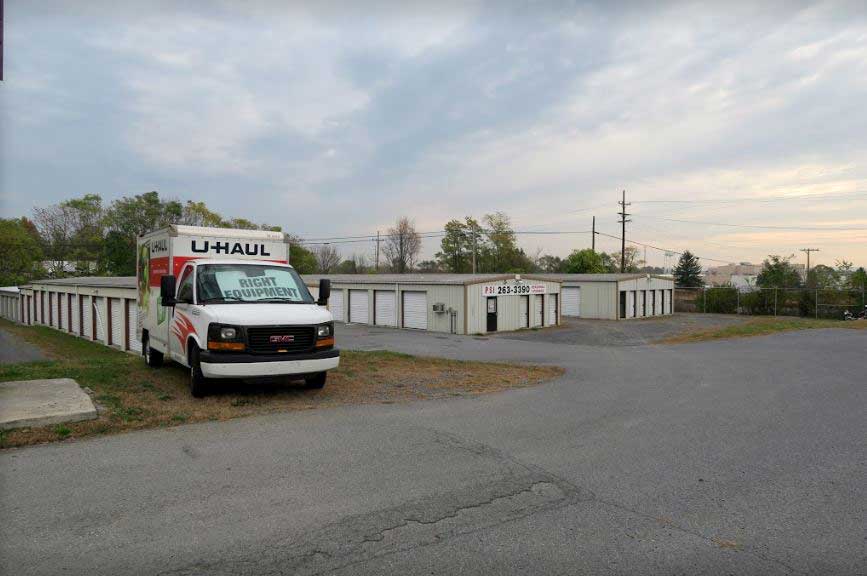 Sunward Steel Buildings, Inc., manufactured and supplied this pair of prefabricated steel self storage buildings in West Virginia, in early February of 2005.
In the years since, they have undergone use as PS Mini Storage, a self-storage and truck rental company that caters to customers from across Martinsburg, WV and throughout the surrounding region. Offering rentable units with concrete or metal walls ranging in size from 10'x5' to 20'x20', the mini storage business gives customers who rent by the month or year a safe, secure place to store assets when they don't have room to do so at home. The fenced-in facility also has a security system in place to prevent unwanted intruders from attempting to access rented storage units. 
Mini Storage Facility Features  
Constructed using reliable, sustainable steel parts, the (2) metal mini storage buildings differ in size, with the first standing 10'x40'x8.5', and the second, 24'x80'x8.5'. Both self-storage buildings offer ample curb appeal thanks to attractive, Stone Beige exteriors, and they both have corrosion-resistant Galvalume metal roofs with Burnished Slate-colored trim and subtle 0.5:12 roof pitches providing protection from above. Each rentable storage unit also boasts its own metal door, offering renters individualized access into their rented spaces.
Because the Martinsburg area is prone to variable temperatures and weather patterns, the self-storage buildings also boast several features that comply with local building codes and enhance durability with respect for their geographic location. One such accommodation is a 30-psf snow load, and a 90-mph wind speed rating is another.
Construction Solutions for a Recession-Resistant Industry 
The self-storage industry is not subject to collapse when the rest of the economy goes under, because when the economy suffers and it forces area residents to downsize, the need for additional storage space typically increases. For this reason, many economists have referred to the mini storage industry as recession-proof or recession-resistant, and many entrepreneurs have decided to purchase mini storage businesses to open up storage businesses of their own.
Located in the Eastern Panhandle of West Virginia, the city of Martinsburg is part of Berkeley County and the lower Shenandoah Valley. Belonging to the Hagerstown – Martinsburg metropolitan area, the city sits about 134 miles east of Morgantown and about 63 miles northwest of Washington, D.C.
Considering purchasing a pre-engineered steel building for mini storage, personal storage or other use in West Virginia or another part of the United States? Click here for a price quote.