Steel Building Accessories
Accessories can add a finishing touch to any prefabricated steel building. We supply the most common steel building accessories from doors, to vents, to metal building insulation, and everything in between.
Sunward Steel works with name brand suppliers that have the experience and service capabilities to meet our customers' needs. We only stand for the best quality and service and we demand the same from the companies we represent.
Over 40 years of metal building experience has allowed us to work with many companies for the fulfillment of steel building accessories. The combination of the partnerships that have been established throughout the decades and the level of quality control managed by our company have led to a consistency in manufacturing and only the highest standard of quality in the products we deliver.
With our past experience of working with, and managing the fulfillment of accessories for thousands of metal building projects, you can be assured that we recognize and understand the importance of attention to detail when it comes to the quality of the accessories you receive. We also manage the delivery process to ensure the delivery schedules work in conjunction with the steel building erector's construction schedules.
We supply metal building accessories nationwide in the USA. Our representatives are available to assist you and answer any questions about your metal building accessory needs. Call us today at 1-888-898-3091 for more information on any of our accessory products.
Insulated Roof Panels
Insulated Wall Panels
Acoustic Wall Panels
Fireproof Wall Panels
Solar Panels
Windows
Vents, Louvers and Exhaust Fans
Ceiling Fans
Skylights

Solar Panels
Wainscot
Cupolas
Insulation
Doors

Solar Panels
Doors can easily be added to your metal building. Whether you need a walk door for entry into your building, large garage doors, or even a door large enough for a aircraft, they can be added to your building. We offer all types of doors to accessorize any building.
Overhead Doors
Overhead Doors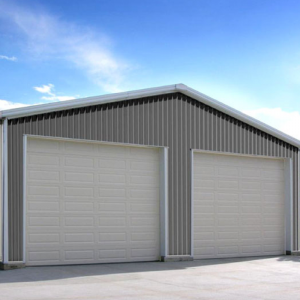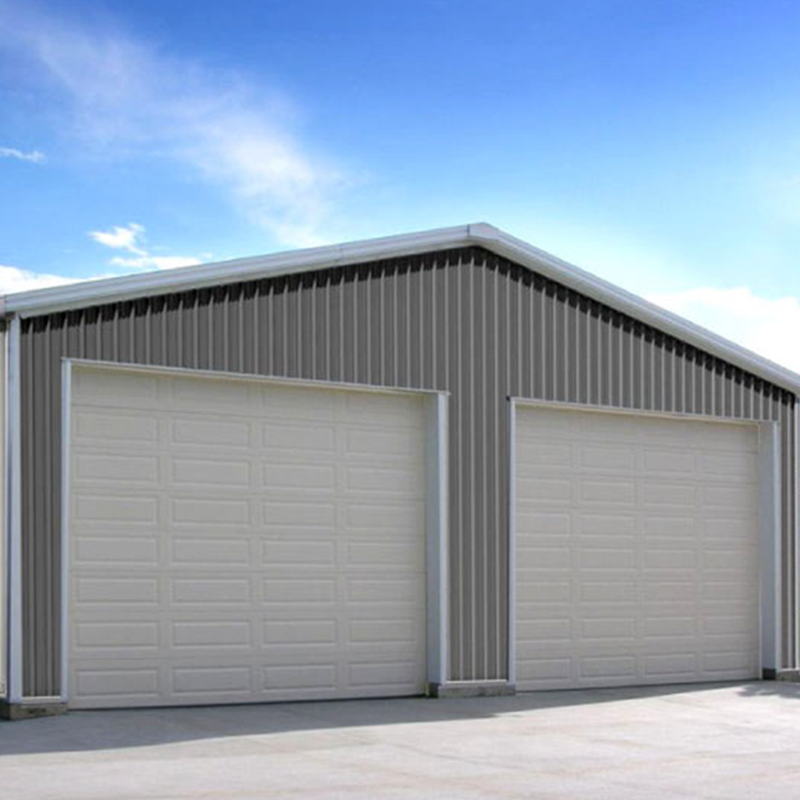 We offer a wide array of Commercial Overhead Door options to meet your needs. Whether you are looking for a heavy duty commercial door or a simple garage door for your residence, our selection of overhead doors provides a product that can meet your needs. Overhead doors are available in various heights and widths to accommodate any size framed opening, and can be ordered with insulated or non-insulated options. Glass lites, track options, and weather stripping are available to customize your door.
Fiberglass insulation with a vapor barrier facing provides the most cost effective option for insulating your building and gives it a clean finished look.
Single Layer
Single Layer Insulation System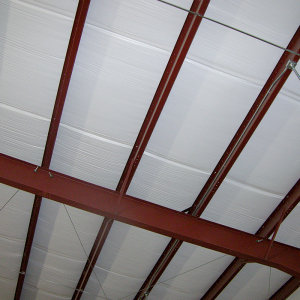 When installing a single layer insulation system into a steel building, one layer of Fiberglass insulation is usually placed over the top of the roof purlins and/or on the outside of the wall girts before the exterior panels are secured. Then the vapor barrier facing is placed with the faced side towards the inside of the building, this will give the building interior a clean finished look. The thickest insulation system that can be achieved using a single layer of insulation is 6″; this results in a final r-value of R-19. Anything thicker than 6″ will cause the sheeting material to develop an oil can or wave effect. If you want to achieve a higher R-Value than R-19 a Double Layer System or energy saver system is required.