Commercial Bicycle Shop Building in Pawley's Island, South Carolina
When owners of Cyclopedia, a bicycle rental, repair, and sales shop in Pawleys Island, South Carolina, outgrew their current shop, they had a long list of "must-haves" when envisioning a new building. With over 50 years of experience in bicycle retailing, and just as many years of experience racing and cycling around both the US and Europe, they knew exactly what they wanted.
Lots of open space
Plenty of natural light
A strong and durable structure
Adequate insulation
A building large enough for a retail area, storage area, and a workshop
Easy entry access for customers with bikes and delivery vans
The ability to add more space (via mezzanine)
A visually impressive building
They purchased a building from Sunward in early 2020 to accommodate all of these needs.
Are they happy with the outcome?
Absolutely!
When customers first walk into the store they often say "Wow! This is a big bike shop.  I've never seen so many bicycles."  They are often impressed by the building.
Sunward met and exceeded all of their expectations! The building is now large enough to keep all of their inventory under one roof, and even house a larger supply of rental bikes! The additional clear span open space allows for better organization of rental bikes, new bicycles, and accessories and helps them service their customers more efficiently.
And not to mention the ability to display the bikes! Check out the display.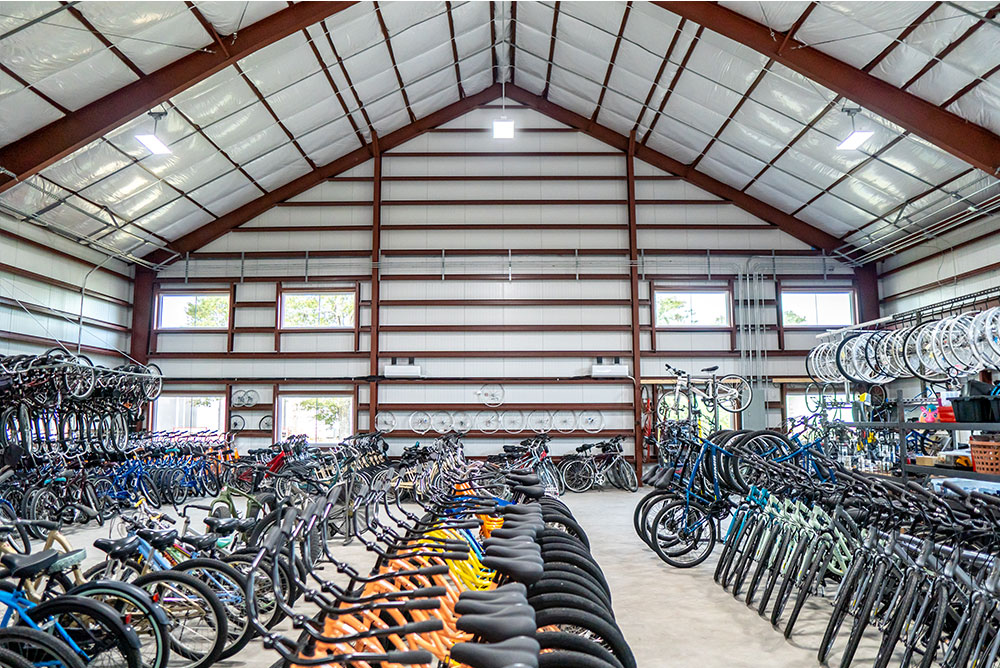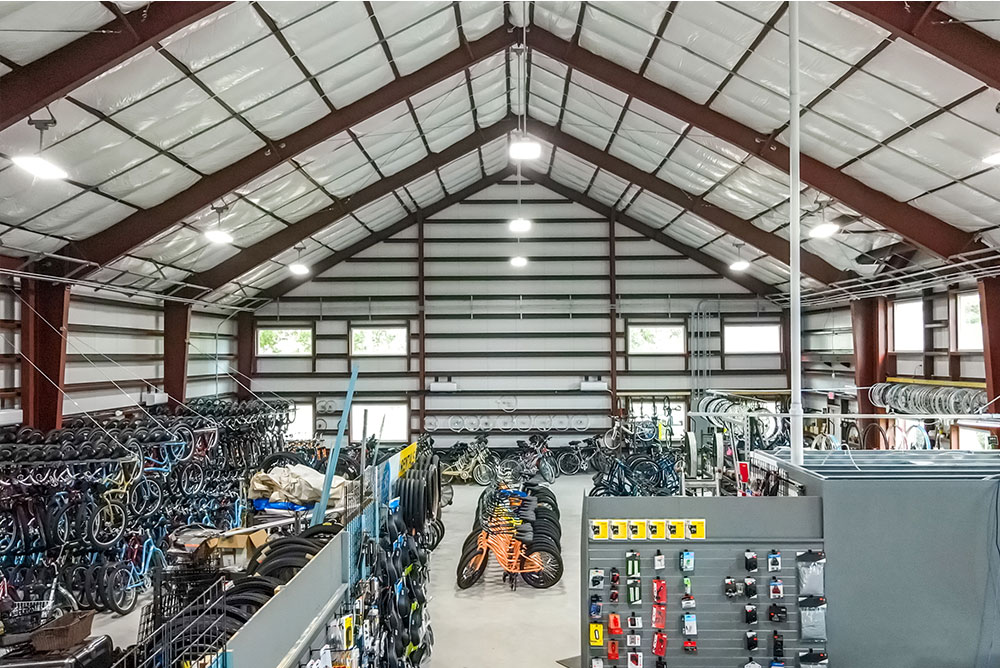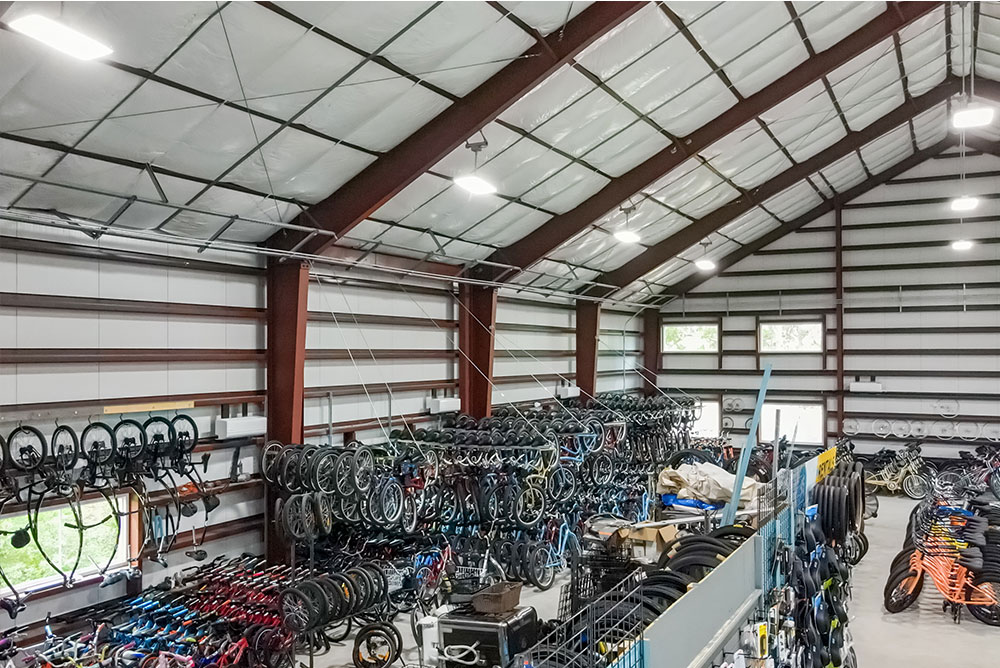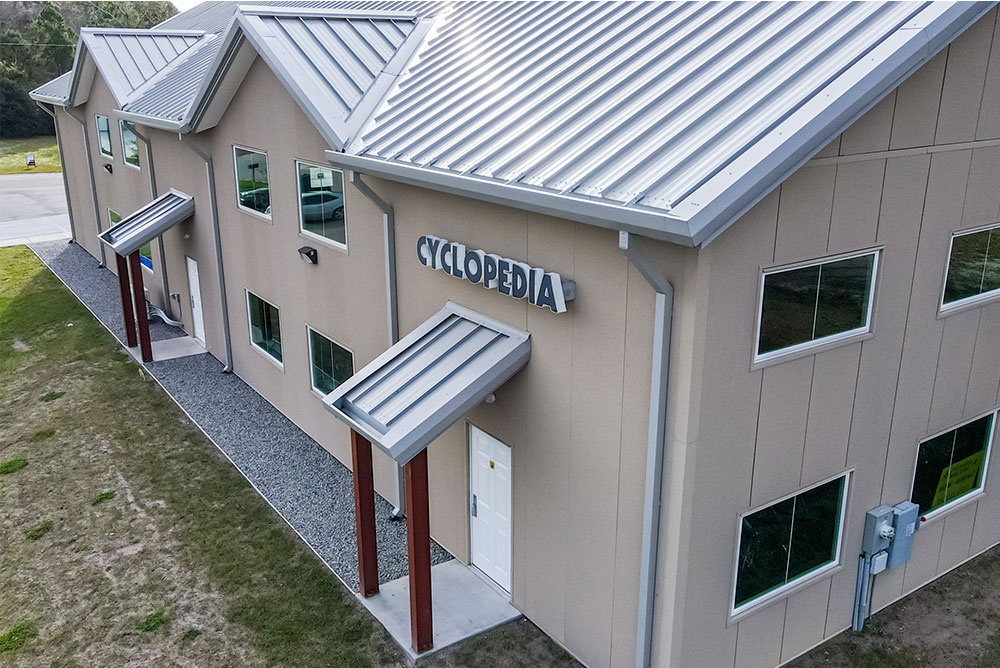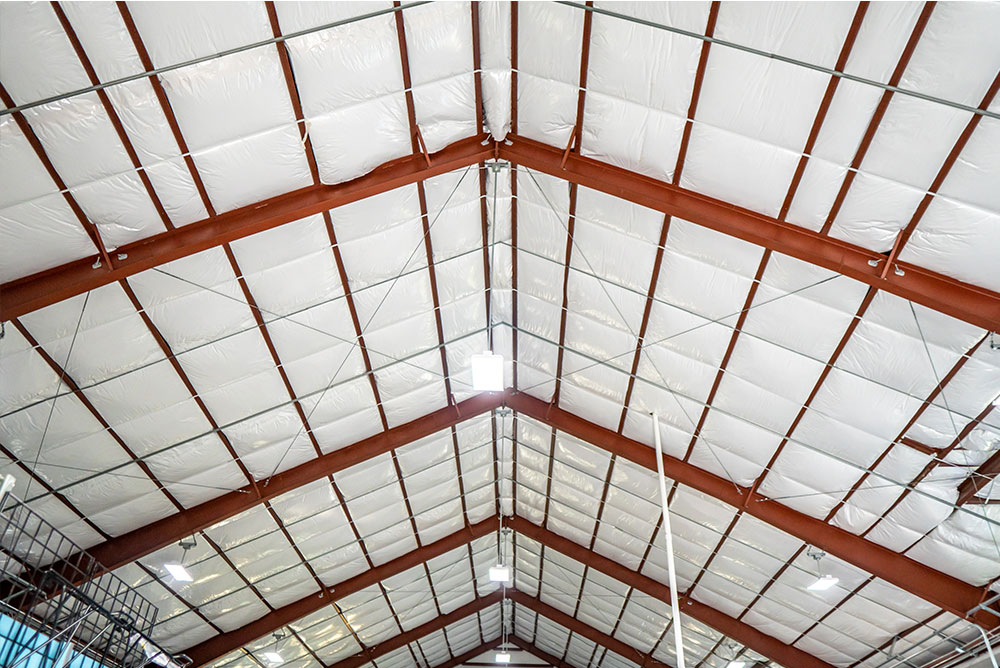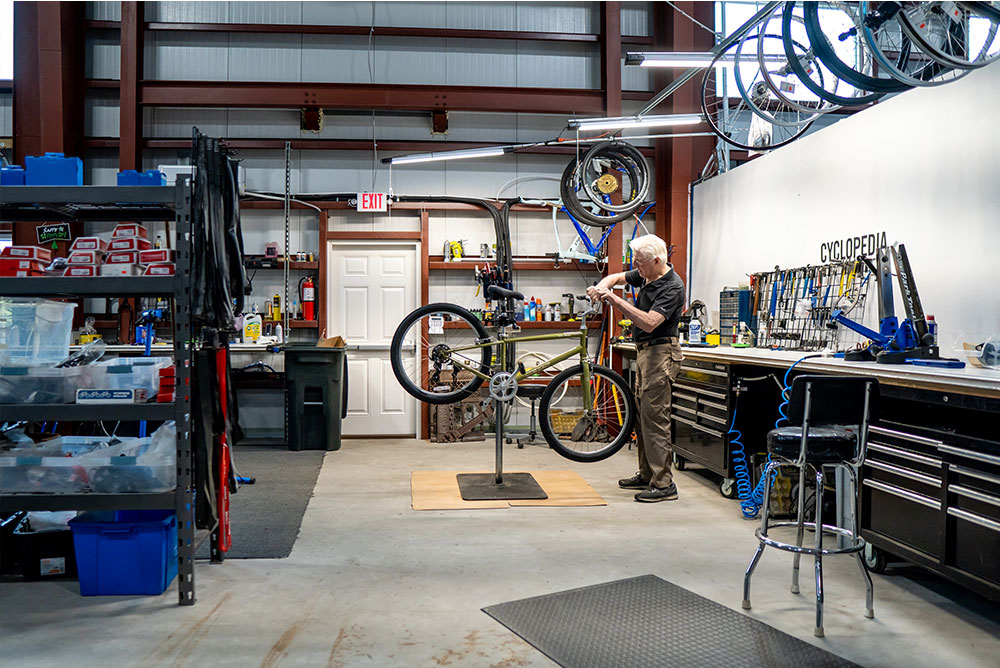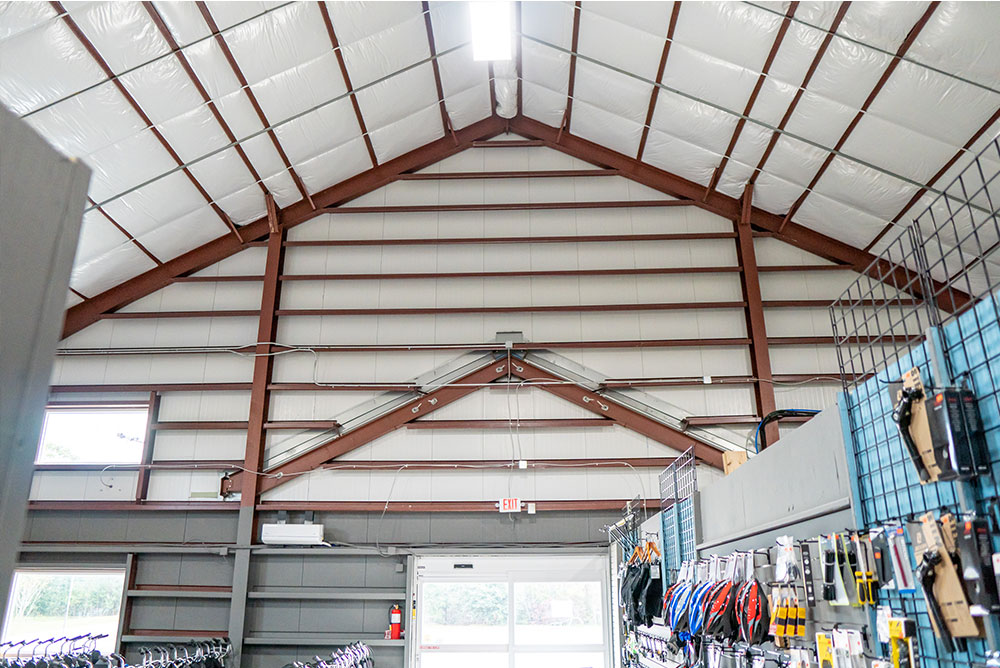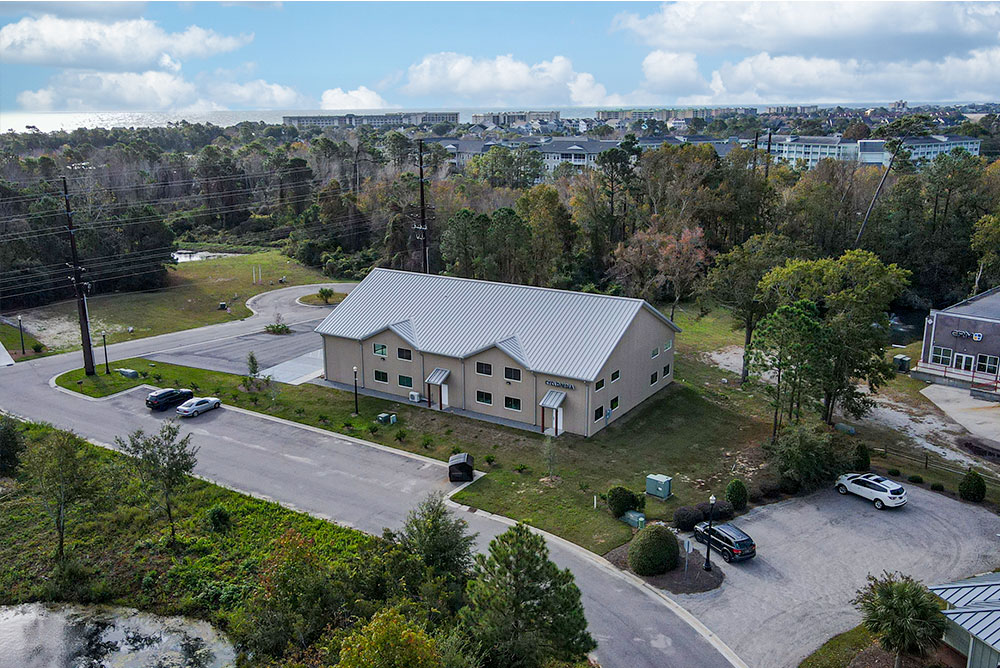 Building Specifications
The building is Tan in color and stands 60'x100'x18', featuring high ceilings, with room to add a mezzanine and expand if needed in the future.
With (24) large upper windows, the building has enough natural light to brighten up the space. Two large overhead garage doors and entry store front doors allow for easy access into the building.
The walls are made of foam insulated panels, that offer both and exterior finish as well as interior wall finish. And best of all, it offers a high insulation factor! The roof features a 9.5" R-30 fiberglass insulation system. Together the insulation systems keep it cool in the summer and warm in the winter.
The bike shop has a 150-mph wind rating in compliance with local building codes and out of consideration for the strong winds and storms that sometimes come through Pawleys Island.
The owners take a great deal of pride servicing the local community. After winning the Masters World Cup, San Diego in 1992 and owning a bike shop in Texas for nearly 20 years, they retired in SC. They saw a need for bicycle serving in the area and decided they would rather service the local cycling community. Not only does this building help them achieve this, it combines an attractive, eye-catching exterior with a functional, versatile interior.
We are proud to have supplied this building to them!
Featured Sunward Steel Retail Buildings