Pair Of Prefabricated Mini Storage Buildings in Wasilla, Alaska
Sunward Steel Buildings designed, fabricated and delivered (2) pre-engineered mini-storage buildings to Cache Storage in Wasilla, Alaska in 2005.
Cache Storage, a metal mini storage facility that offers rentable storage with both climate-controlled and non-climate-controlled rentable units in a variety of different sizes. Used primarily by local outdoor sports enthusiasts and generally used for equipment storage, from the smallest of fishing gear to large sporting accompaniments, boats, and other motorized vehicles. A proven staple in the community, Cache offers a broad range of storage and space needs for residents of Wasilla and the surrounding coastal and inland Alaskan countryside.
Sustainable Steel Construction
Constructed to provide easy access to customers 24/7 while contributing to a safe and secure building was of top priority. Sunward worked alongside the owners to provide a weatherproof, formidable, and durable design with customer friendly concept.
Our metal building kits allowed our client to complete a checklist of specifications; a comprehensive storage concept, cost-effective, and a complete energy efficient envelope. All of which contributed to a successful blueprint that caters to the "contender of commerce" philosophy while cultivating a user-friendly facility.
Our steel mini-storage buildings provide security against all weather-related elements & have proven to last against the harshest of climates. These anchored buildings have withstood years of continual extreme Alaskan elements, and they continue to showcase a pristine & stylish curb appeal with Roman Blue & Misty Grey steel exteriors.
Storehouse of Storage Solutions
As a new construction project, your building has an advantage over established properties. Recent storage facilities have become increasingly interested in green energy sources such as solar power and many are considering how they can implement it within their buildings.
With many solar power options that correlate with our building kits, you have the ability to add a large to the small-scale system from the very beginning. Whether you are looking for a small or large mini storage footprint, we can deliver on the project and building you require. Sizes of the mini storage units and buildings do vary, let us know and we will customize the building to your needs.
Got Questions? We Have Answers.
At Sunward Steel Buildings, mini-storage structures are one of our many specialties, and we would love to speak with you. We are a knowledgeable expert in the mini storage industry and specialize in standard single-story units, climate-controlled mini storages, and boat and RV mini storages.
Considering purchasing a steel building for commercial, self-storage, or other use in Alaska or another part of the country? Click here to contact us for a price quote.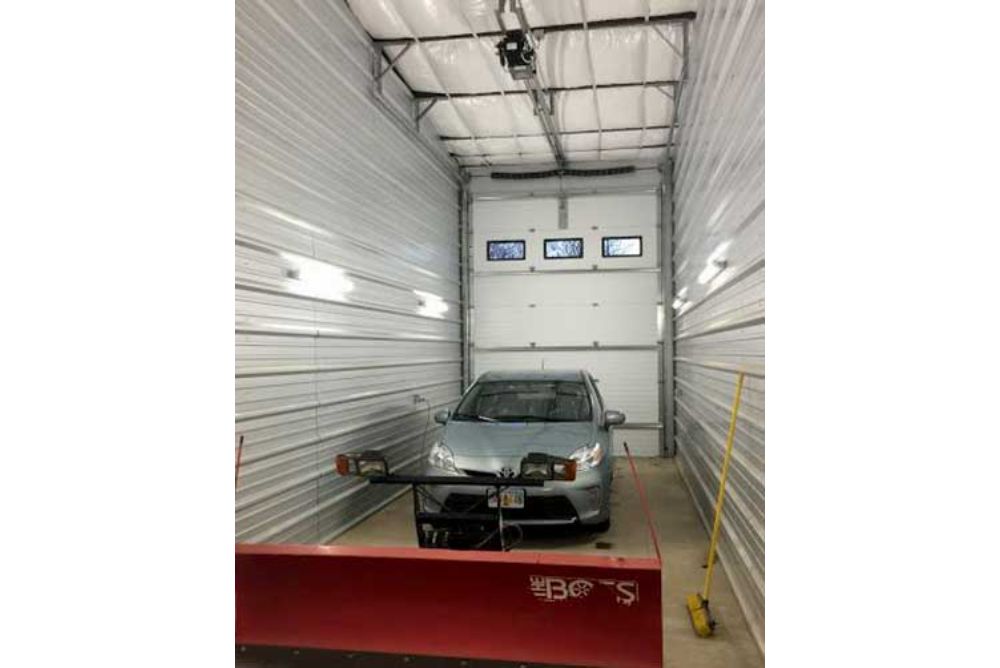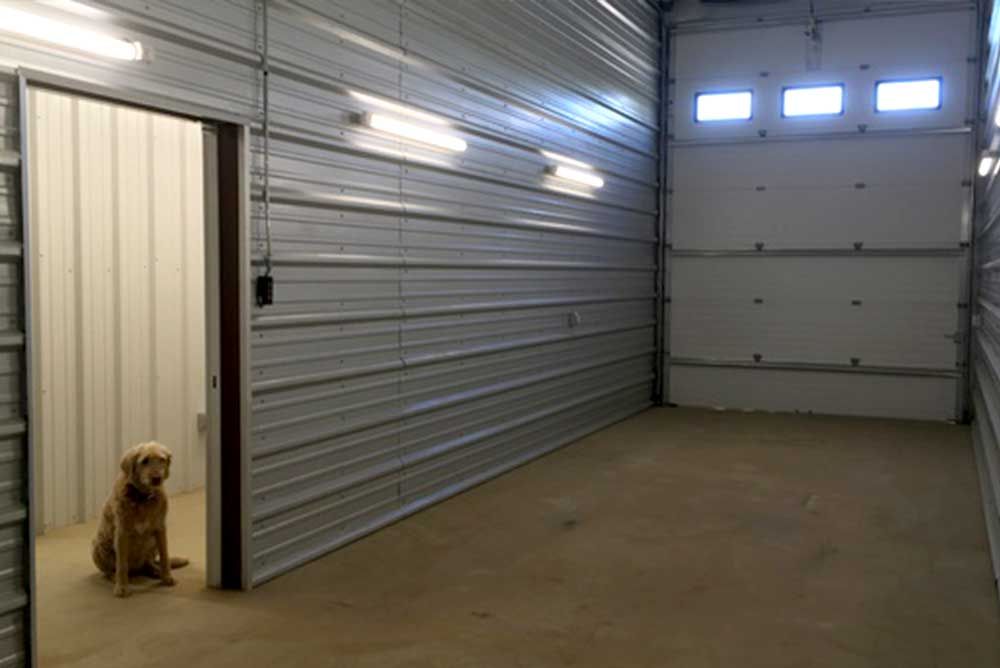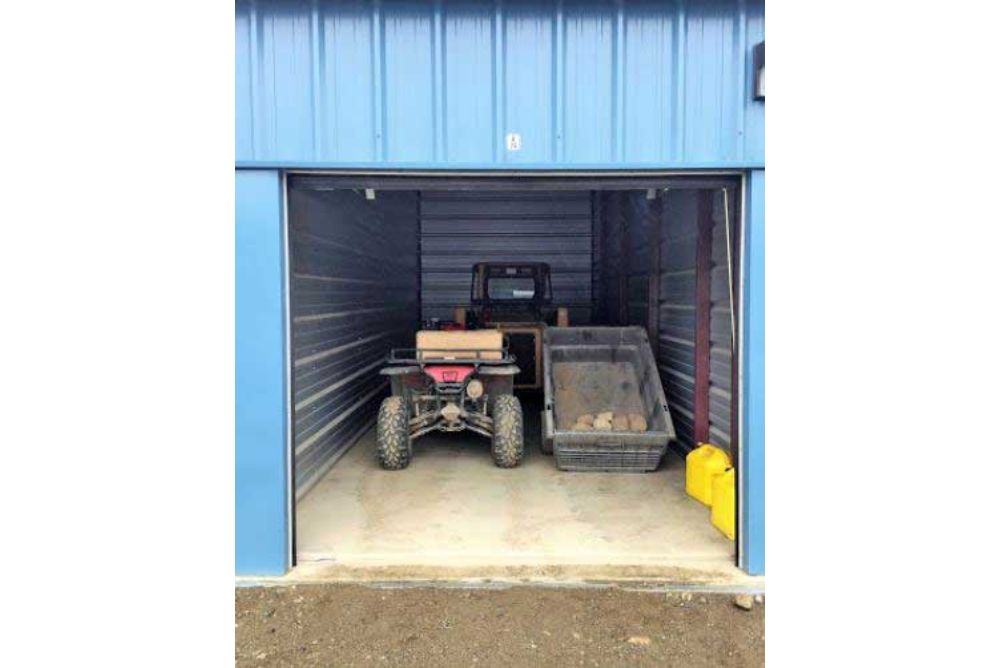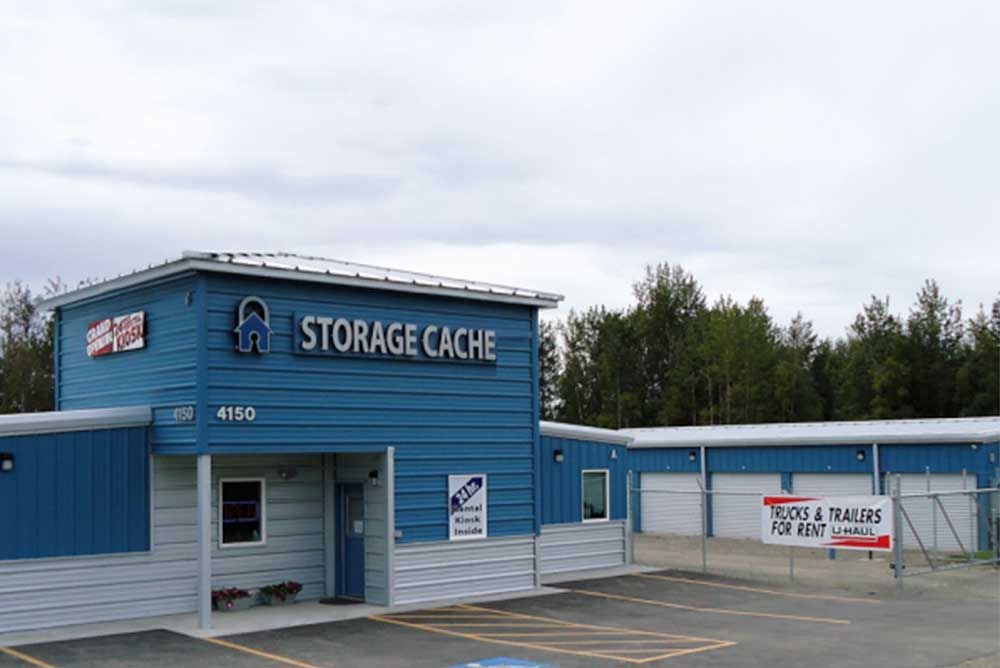 Building Specifications
These metal mini storage buildings feature high-end steel construction and they both stand at 40'W x 150'L x 9.5'L in size and they offer indoor as well as outdoor storage opportunities for leasees. A 110-mph wind speed rating and a high, 50-psf snow load serve as additional accommodations made in consideration of the building codes in place in Wasilla and the variable weather and climate characteristics of the area.
The facility's climate-controlled space feature 6" of insulation in the roof and walls, which regulates the temperature while lowering energy bills associated with the storage business. Sunward offers a complete insulation package specific to your building design.
From basic quality single layer insulation systems to high performance thermal insulation systems, we are advocates for more insulation and maximizing the thermal performance values. Our building experts have years of experience forming the perfect insulation envelope for a host of different steel buildings with various designs.
Featured Sunward Steel Mini Storage Buildings