Steel Barn Building in Highlands Ranch, Colorado
Sunward Steel Buildings, Inc., manufactured and delivered this prefabricated steel barn building to a customer in Highlands Ranch, Colorado, in November of 2020.
Sustainable, climate-controlled and highly customized to meet the owner's needs, the prefabricated building has an attractive, traditional barn look characterized by cupolas and other aesthetic elements and blends well with the surrounding property and landscape. Engineered for life in Colorado, the steel barn offers optimal strength and durability thanks to high-quality steel construction and provides reliable protection for animals, farm equipment or other assets stored inside.
Attractive, Long-Lasting & Low-Maintenance Metal Farm Buildings
Often used as barns, riding arenas, stables and other types of agricultural buildings, pre-engineered steel farm buildings offer the beauty and versatility of traditional wood construction, but with the strength and durability only steel can deliver. This particular metal barn offers impressive curb appeal and needs little more than an occasional power wash to maintain its exterior appeal.
Located in Douglas County, Highlands Ranch is an unincorporated area that falls within the Denver – Aurora – Lakewood metro area. The community sits about 13 miles south of Downtown Denver and about 13 miles outside Castle Rock.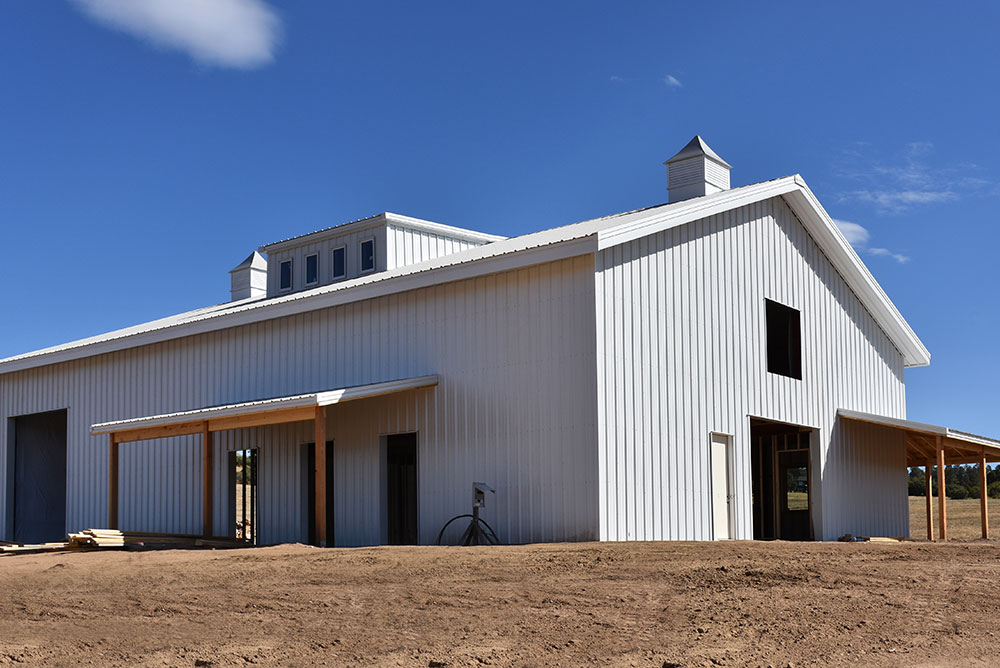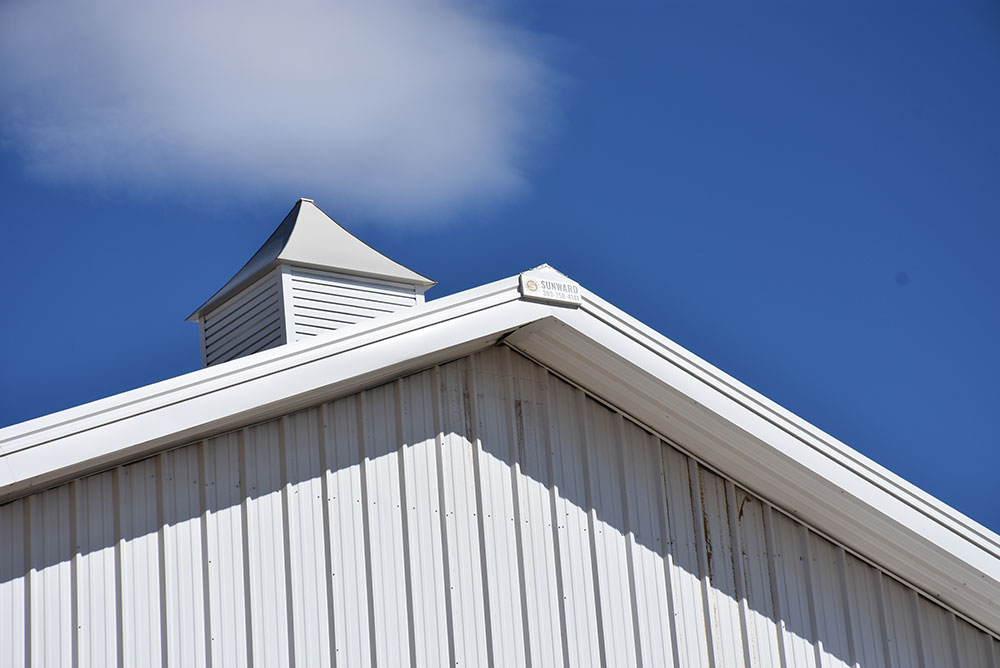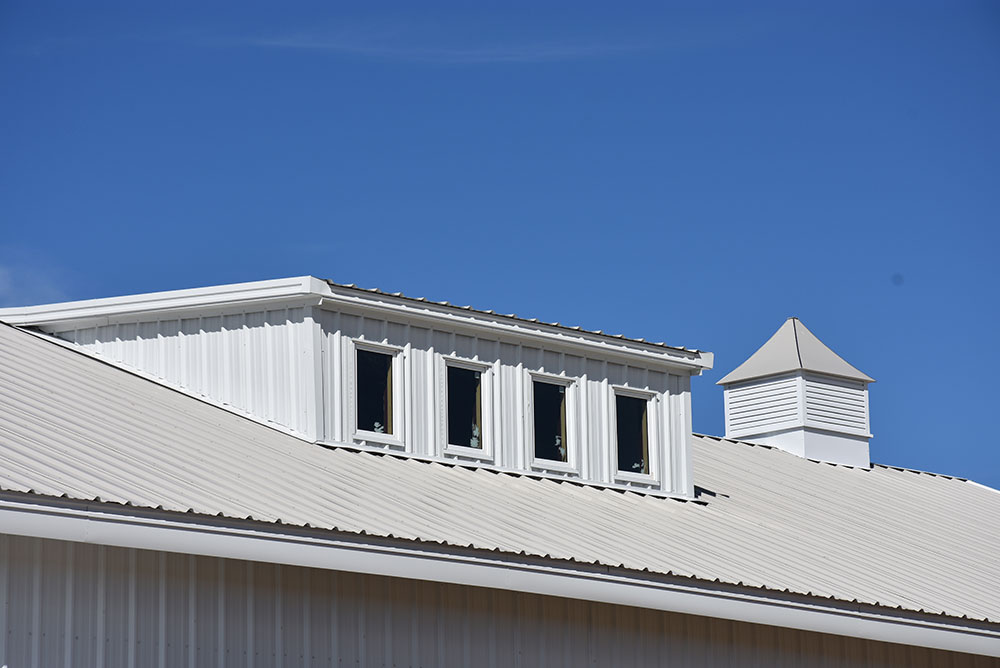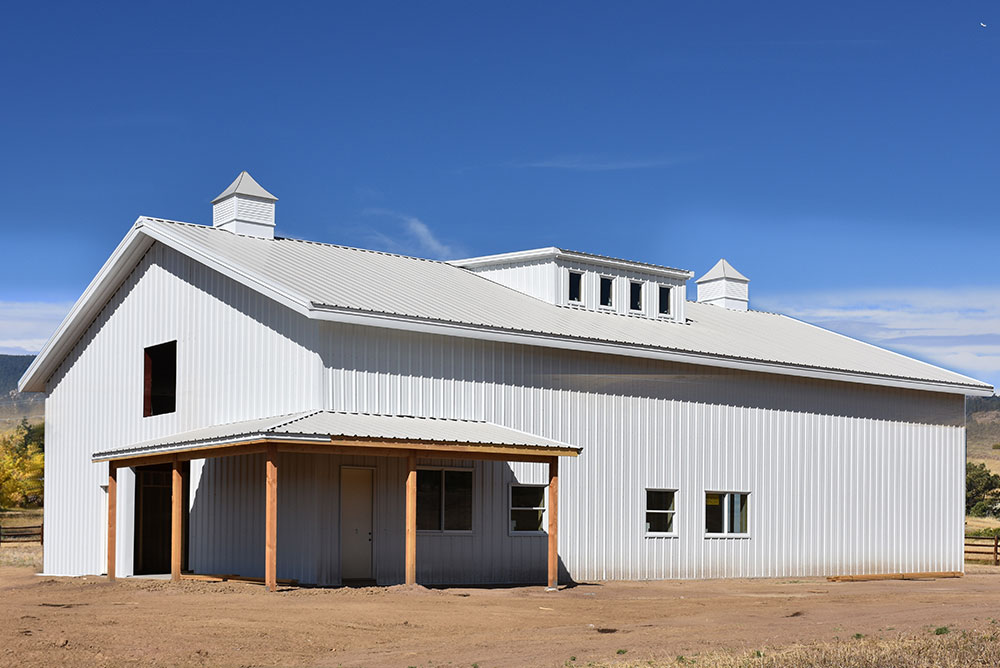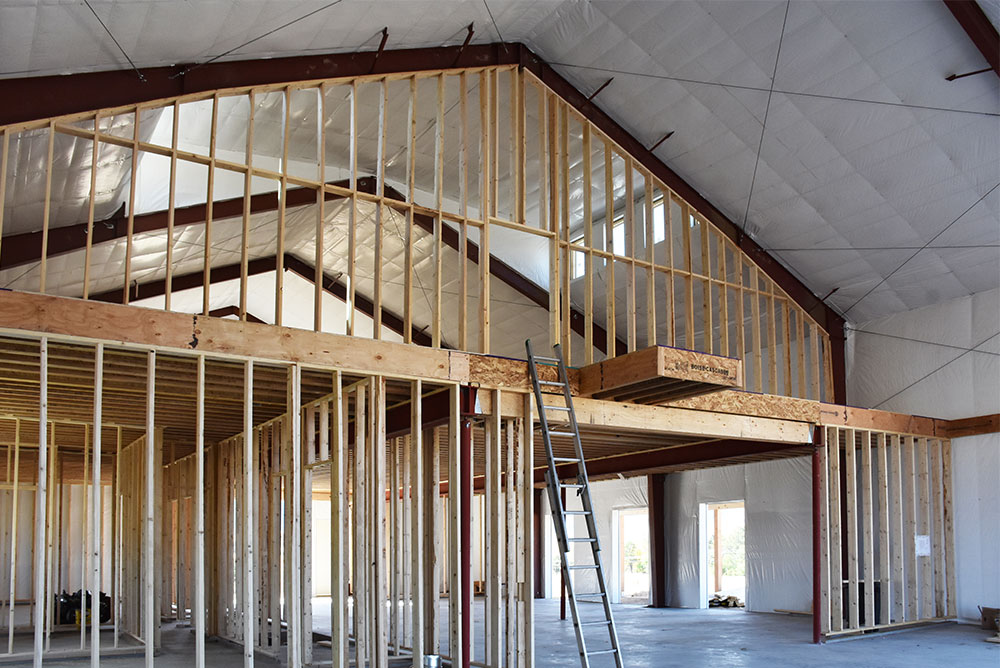 Building Specifications
Delivered to the property address in partially assembled pieces, the building, when constructed, stands 50'x80'x20' and features a clear span that creates an unobstructed, column-free interior. High ceilings create additional storage space inside the metal barn, and a hardy, corrosion-resistant Ash Gray steel roof with a 5:12 pitch offers protection overhead.
Polar White in color with matching architectural trim, the metal barn counts (2) 4'x4' cupolas among its key features. It also has (14) framed door and window openings providing access inside. Distributed throughout the steel building are (2) 3070 openings enclosing (2) 3070 walk door systems, (3) 4'4"x7'2" framed door openings, (2) 12'x14' overhead door openings, (2) 12'x3' window openings and (2) 4'x4' window openings.
An insulation package keeps the barn's interior temperatures comfortable and consistent while keeping the building's energy bills low. The barn's roof contains a 12" layer of WMP-VR-backed fiberglass insulation, while the walls of the metal building boast 6" layers of WMP-VR-backed insulation, with the facing material helping protect the insulation blankets against moisture, tears and damage.
Engineered to meet the building codes currently in place in Highlands Ranch, the steel barn also features a 35-psf roof snow load and a wind rating of 115 mph.
Featured Sunward Steel Barn Buildings