2 Metal Self-Storage Buildings in Morris, Minnesota
Sunward Steel Buildings, Inc., was the fabricator and provider of this pair of pre-engineered metal mini storage buildings, delivering them to a customer in Morris, Minnesota, in March of 2021. 
Constructed using rugged, high-quality steel parts, the (2) buildings function as part of a self-storage business and together contain (171) storage units available for rent. Nationwide, self-storage businesses maintain high occupancy rates that average about 90%, so these buildings help their owner generate additional income through his existing self- storage facility. 
This particular building offers superior strength and durability in comparison with wood construction, making it ideal for housing renter assets and keeping them safe from damage, theft and other possible hazards. It also has an attractive exterior that draws the eye from the road, featuring Light Stone-colored paint and Burnished Slate architectural trim. 
Specifications & Key Features
The smaller of the (2) new self-storage buildings, Building A, is 40'x120'x8.5' when raised, while the second, larger building, Building B, is 36'x372'x12.5'/14'. Both structures have heavy-duty 29-gauge partitions with Galvalume finishes separating the storage units inside, and both also have hardy, corrosion-resistant Galvalume steel roofs with 5:12 pitches offering protection overhead. 
The (171) storage units the (2) buildings have come in several sizes, and each has its own mini storage door allowing its renter private access inside. Distributed between the (2) steel mini storage buildings are (140) 9'x7' overhead door openings enclosing (140) 9'x7' mini storage doors and (31) 10'x12' overhead door openings enclosing (31) 10'x12' mini storage doors. 
Engineered for the specific climate characteristics and building and engineering codes in place in Morris, the pair of metal self-storage buildings also feature 35-psf roof snow loads and 115-mph wind speed ratings. 
Construction Solutions for Today's Thriving Self-Storage Industry 
Economical and easy to erect, steel self-storage buildings have the potential to bring in steady and considerable income for their owners. Unlike some industries that struggle during economic downturns, self-storage businesses tend to thrive under these conditions as rising home, office and rent prices force many Americans to downsize and find new places to store their belongings. 
Located in west-central Minnesota, the city of Morris is part of Stevens County. It lies about 93 miles west of St. Cloud and about a 43-mile drive from Alexandria.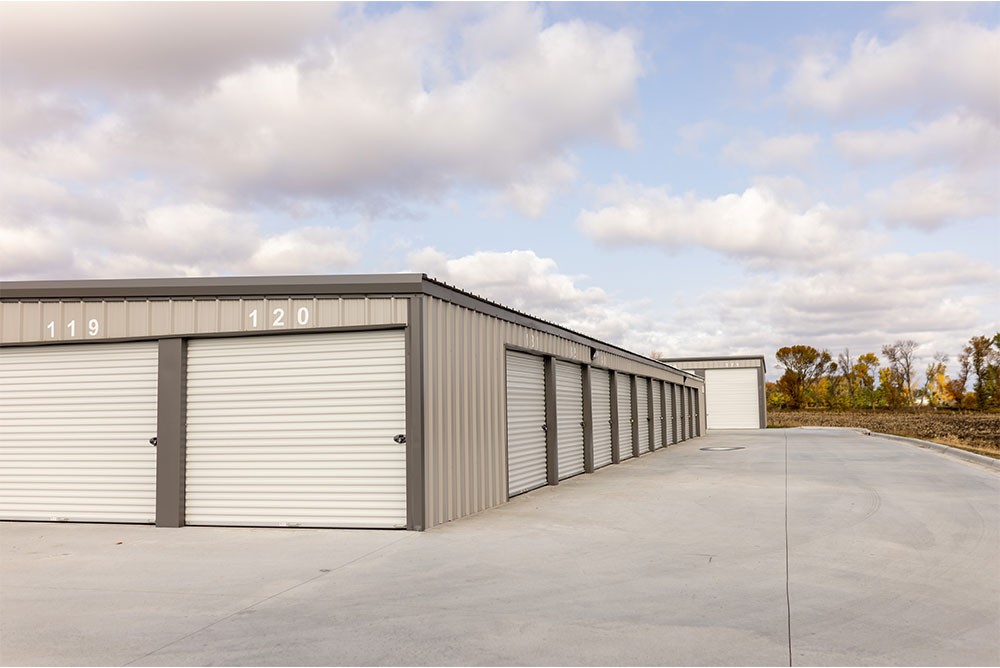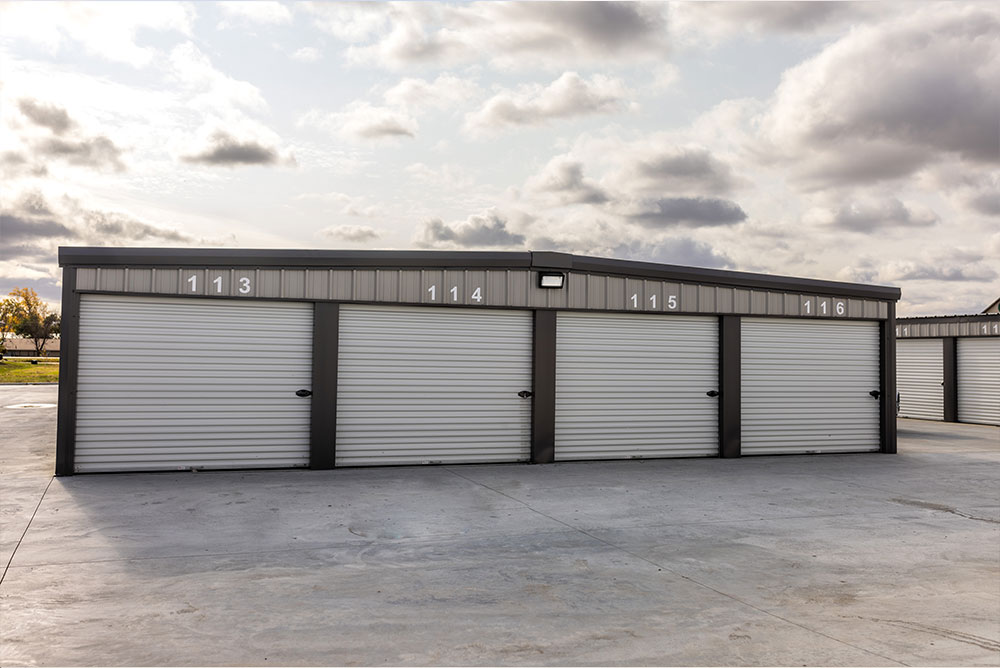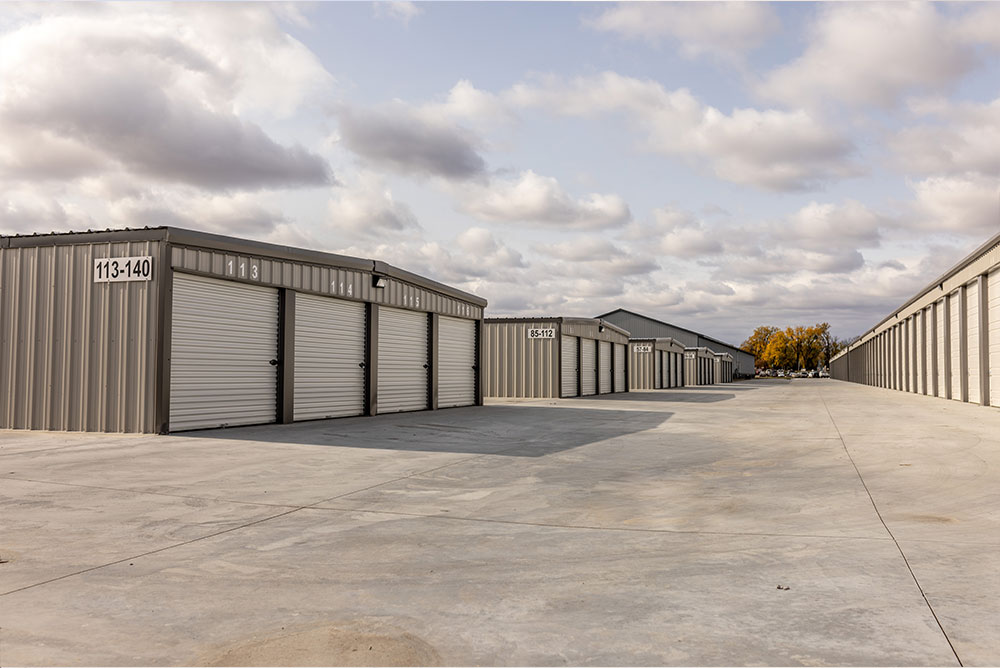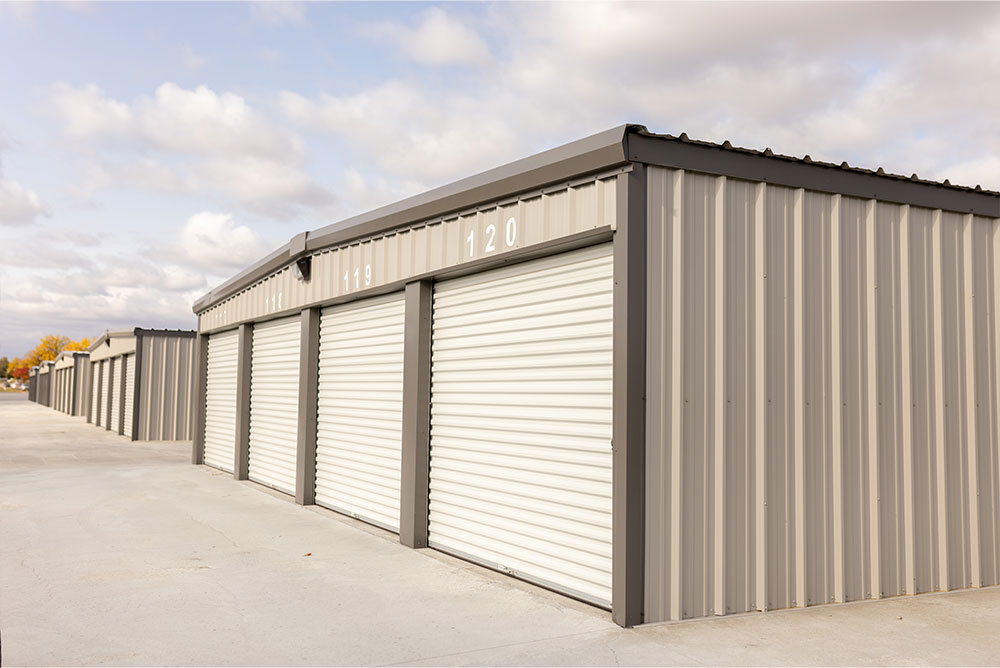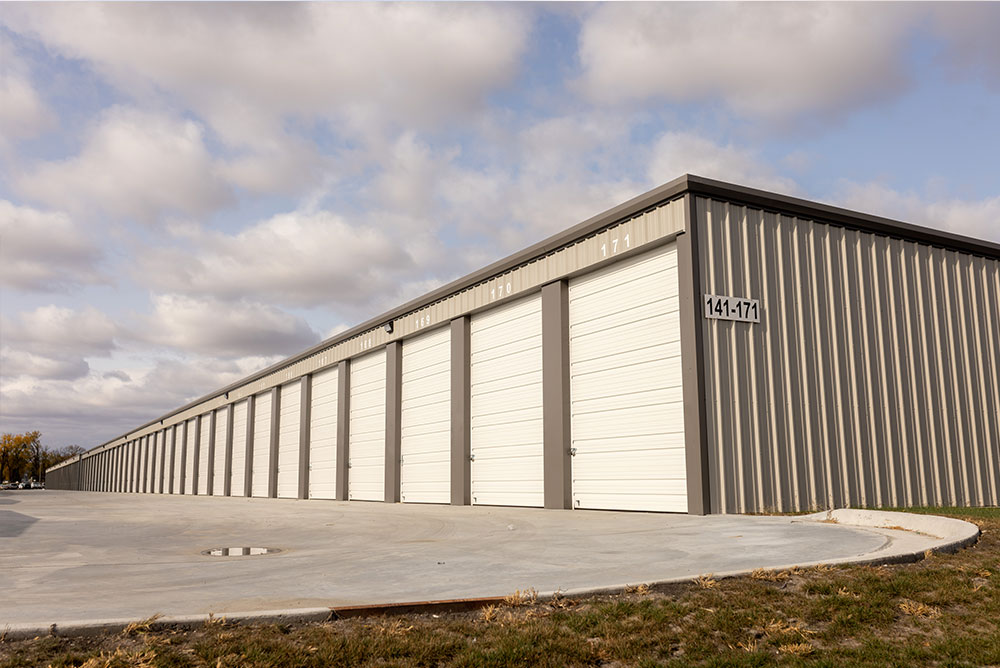 Featured Sunward Steel Self Storage Buildings