Dual Use Building With Living Quarters in Indian Hills, Colorado
Sunward Steel Buildings., Inc. was pleased to fabricate and supply this pre-engineered metal arch building on behalf of a customer in Indian Hills, Colorado, in July of 2018.
Currently, the exceedingly durable and sustainable steel arch building serves as a personal indoor workshop and living quarters area for its owner. Insulated to make it suitable for year-round use, the arch building offers the strength and durability central Colorado's mountainous climate demands while providing a comfortable, versatile space to live and work. The exterior has been customized to give the building curb appeal with wood siding and residential doors and windows. The arches were painted to match its mountain surroundings.
Reliable, Long-Lasting Storage Solutions
In addition to protecting cars and other valuable investments from damage caused by sunshine, precipitation, and other possible hazards, steel arch buildings such as this one are easily customizable in terms of size, climate control, and a wide range of other features. Often preferred by those seeking economical steel buildings to use for automotive, RV, airplane, feed, agricultural, livestock, or other storage needs, metal arch buildings are ideal for buyers looking to maximize usable space, because they lack interior columns, poles, and other obstructions.
This particular building sits in the center of a mountainous environment that sees consistent and sometimes-heavy seasonal snowfall, and it gives its owner peace of mind that his cars and other valuables will stay protected and maintain as much as their resale value as possible over time. A census-designated area in Colorado's Jefferson County, Indian Hills lies about 23 miles outside Denver and about 24 miles northeast of Bailey.
Interested in purchasing a pre-engineered metal arch building for storage, agricultural or other use in Colorado or another part of the country? Click here for a price quote.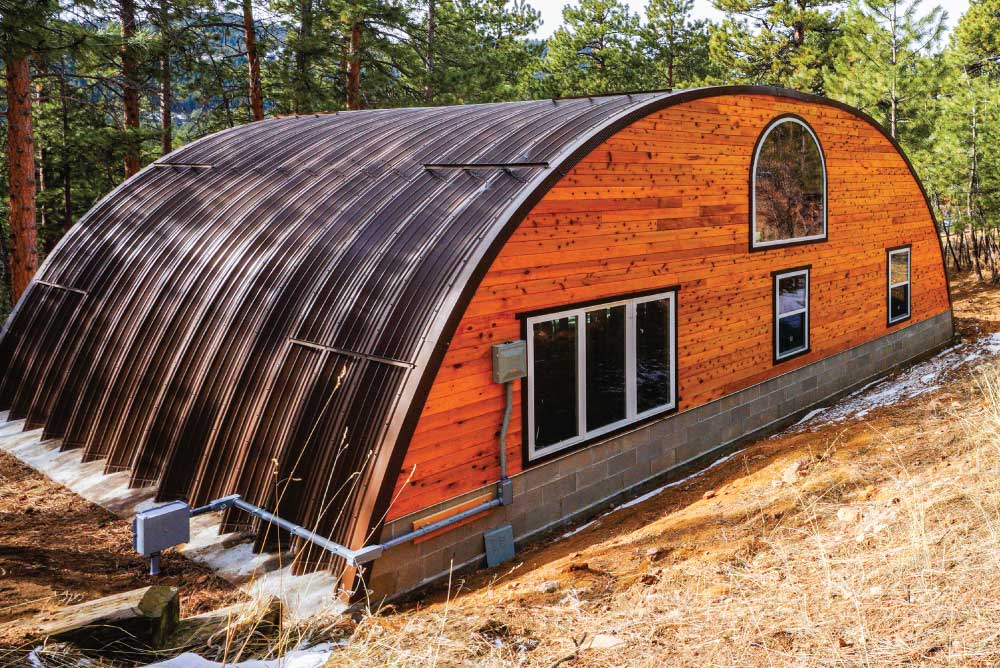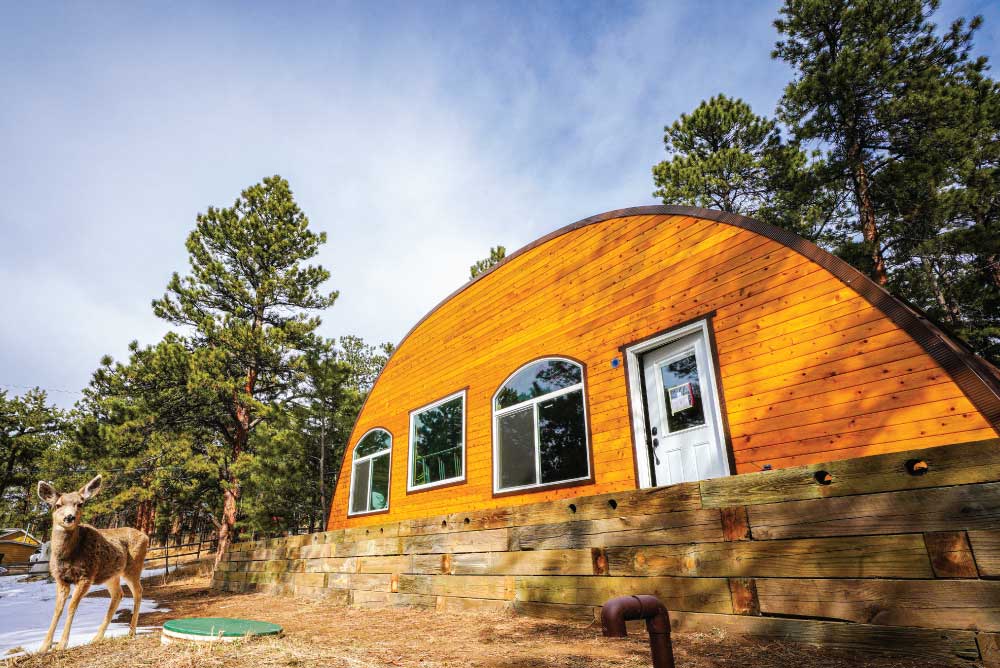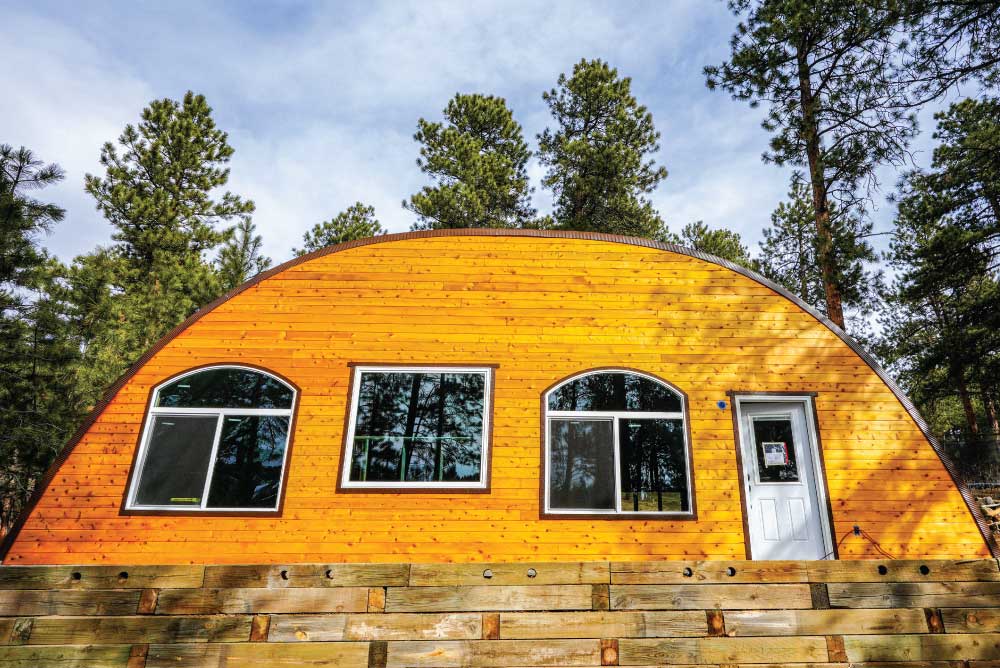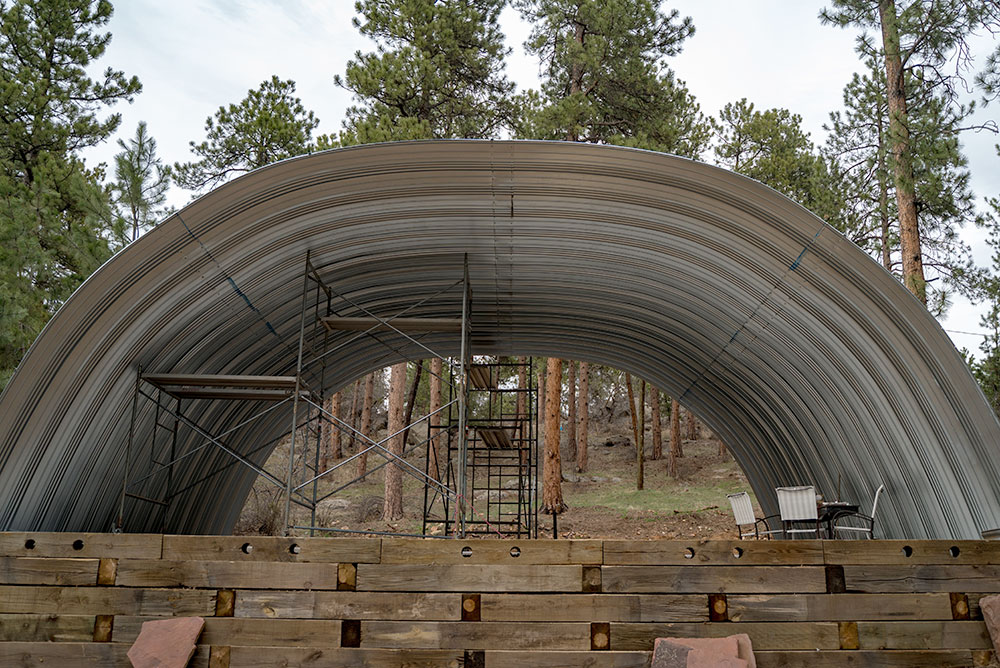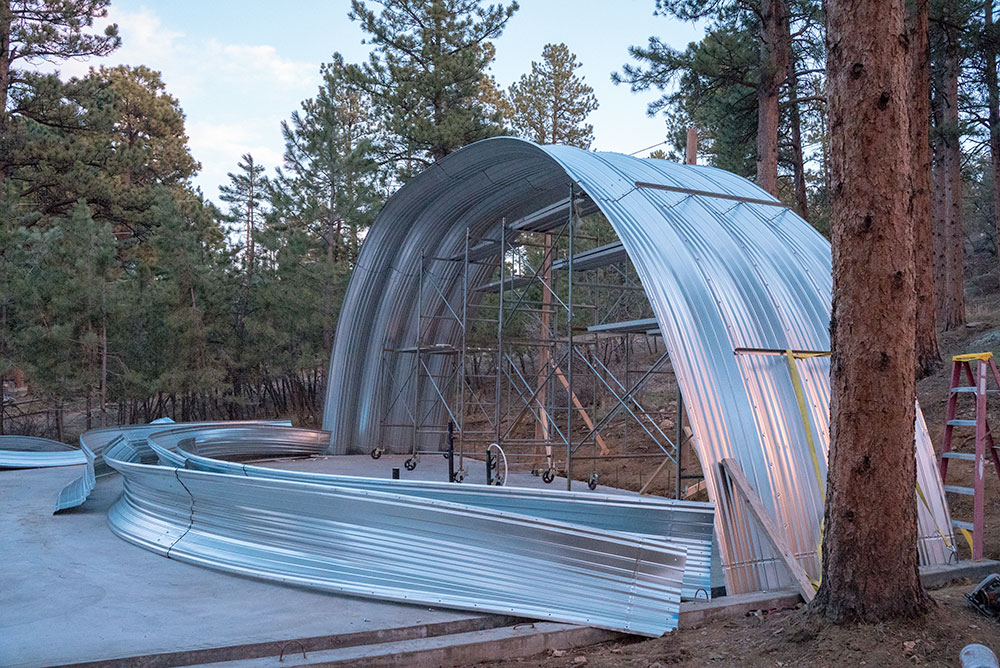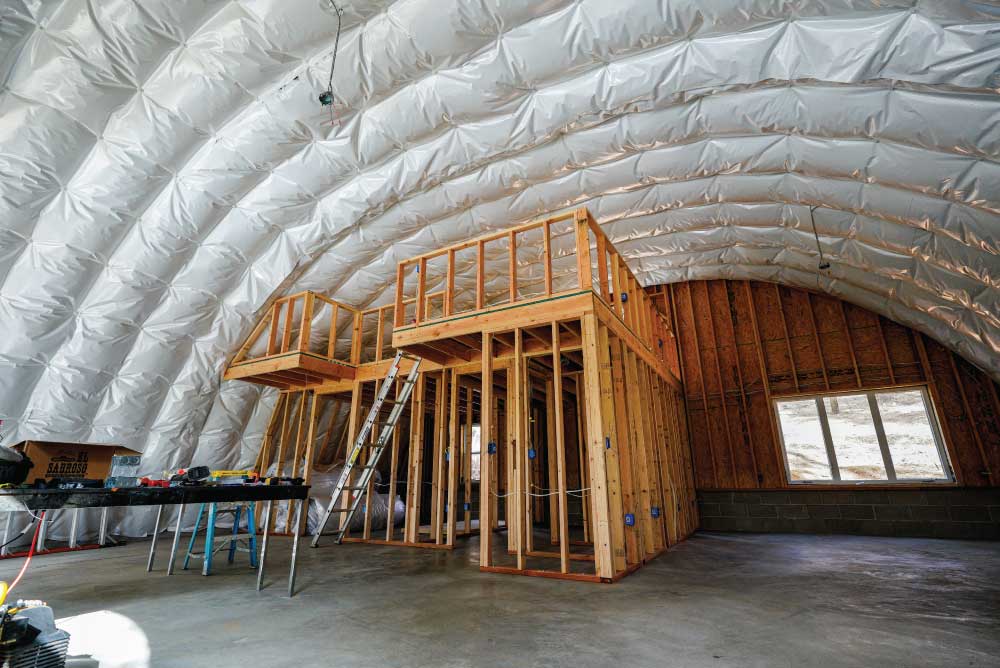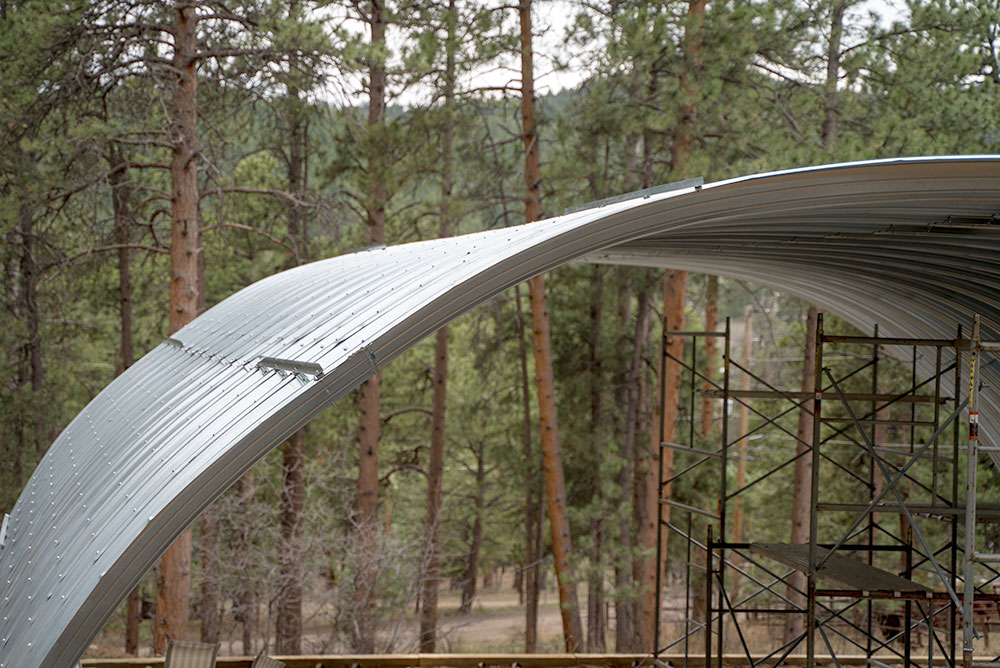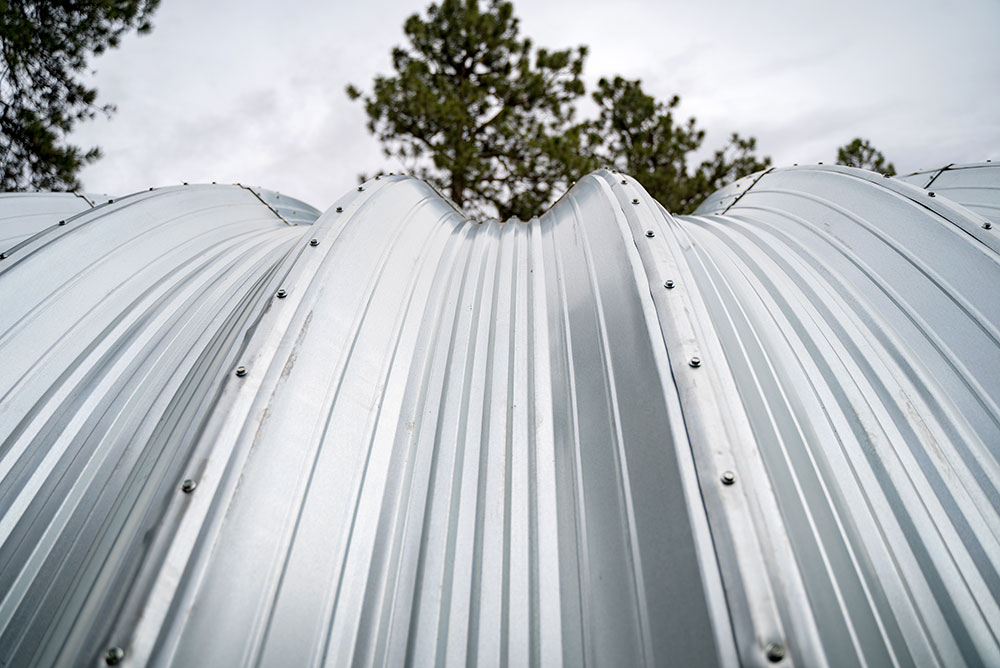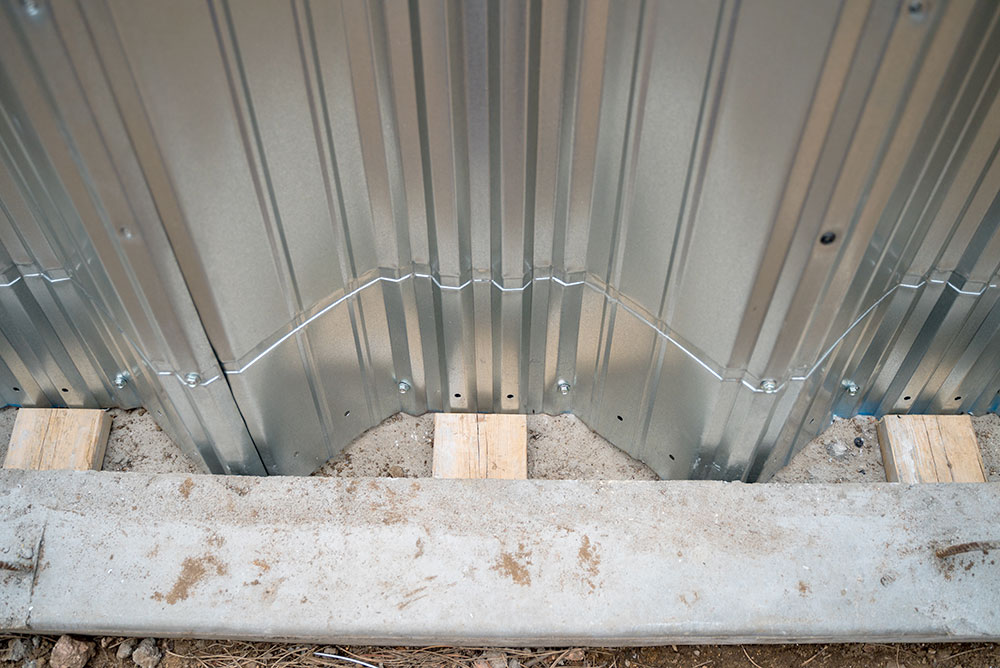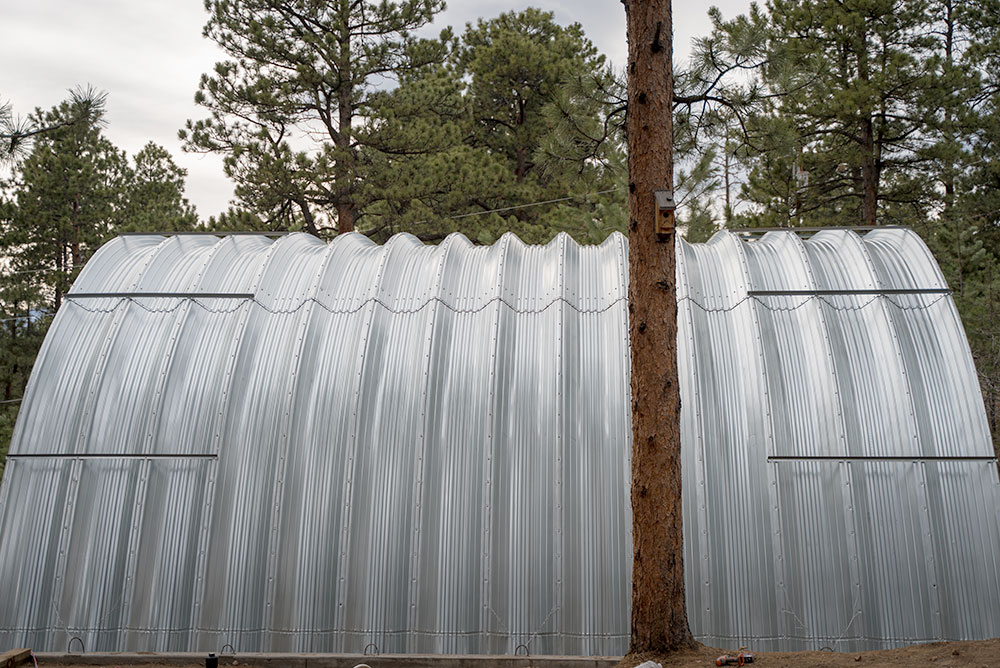 Building Specifications
Comprised of robust, high-end Galvalume steel components, the steel arch building features a keyway design, which allows for quick, easy and affordable erection. Once raised, the building stands 40'x31.5'x15' in size, and it counts 4" of fiberglass insulation secured with arch building pins among its key attributes.
In addition to helping keep the arch building owner cool in the summer and warm during Colorado's often long, cold winters, the insulation helps muffle noise coming from the building while reducing the formation of condensation around it. Additional arch building characteristics include a 110-mph wind speed rating and a 45-psf snow load; additions made in accordance with local building code requirements and in consideration of the climate characteristics of Indian Hills and the surrounding region.
Featured Sunward Steel Quonset Hut and Arch Buildings