Steel Office Building in Waipahu, Hawaii
Sunward Steel Buildings, Inc. was pleased to manufacture and provide this pre-engineered steel building in Waipahu, Hawaii, in May of 2004.
Nowadays, the durable, versatile, and low-maintenance metal building functions as the administrative offices of Pacific Source Building Supply, a Hawaii-based enterprise that stocks and sells a broad range of building materials and other products used for residential and commercial roofing, waterproofing, siding, windows, drywall, solar installations, and similar efforts.
A trusted building, appliance, and tool manufacturer since 1992, Pacific Source now employs a workforce of more than 70 across multiple locations, and this particular steel building gives company executives and employees a safe, reliable, and multifunctional space to perform administrative tasks and other business operations.
Ideal Construction Solutions for Administrative Operations  
More and more, business owners, entrepreneurs, and others with administrative needs are opting for prefabricated steel office buildings as opposed to more traditional wood structures, and there are several reasons contributing to their rapid rise in popularity.
In addition to typically costing substantially less than wood buildings, the erection process for steel structures is also cheaper and faster, and the lifelong costs of ownership associated with metal buildings are also far lower than those associated with most wood buildings.
This particular pre-engineered office building has served its occupants extremely well through the years, giving company employees a safe, year-round administrative facility where they can oversee all business operations.
Trusted and relied upon by contractors, cabinet makers, and others with similar needs, Pacific Source prides itself on offering the same degree of customer service that helped make it a household name upon opening its doors more than 27 years ago.
A one-time sugarcane plantation town, Waipahu is a census-designated place situated on the Hawaiian Island of Oahu, within the city and county of Honolulu. The area counts Waipio, Village Park, Royal Kunia, and Waikele among its neighboring communities.
Interested in purchasing a pre-engineered metal building for office, administrative, commercial, storage, or other use in Hawaii or another part of the country? Click here for a price quote.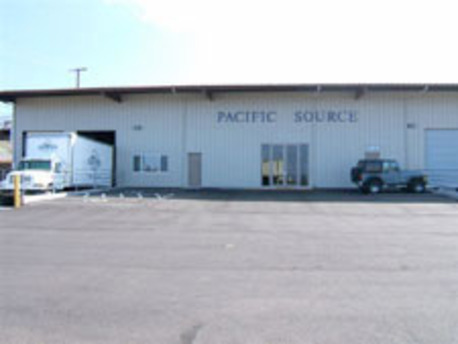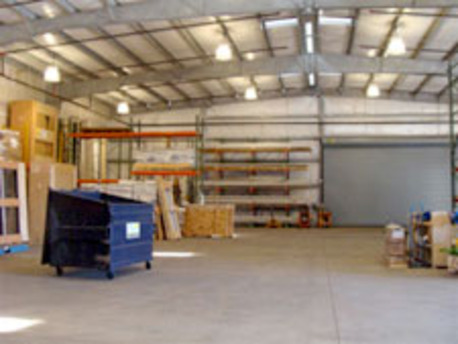 Building Specifications
Attractive, robust and built to withstand damage caused by sand, salt, rain and other Hawaii building hazards, this steel administrative office building stands 30'x60'x14' in size following a fast and affordable erection process. White in color, it features a matching White roof with a 1:12 pitch and Ice Grey trim, and it features (3) framed openings distributed throughout.
Included are (1) 3070 opening enclosing (1) 3070 walk door and (2) 4070 openings, each enclosing one of (2) 4070 walk doors.
Additional accommodations included in consideration of Hawaii's tropical climate and the weather characteristics typical of the islands include an eave gutter along two sides of the structure, which helps divert water away from the office building's foundation, and 120 linear feet of White downspouts spanning eight different locations.
Featured Sunward Steel Office Buildings