Steel Shopping Center in Windsor, Colorado
Sunward Steel Buildings manufactured and supplied these (2) metal retail buildings for a shopping center in Windsor, Colorado, in July of 2018.
Located in a fast-growing section of the town tucked between Colorado's High Plain region and the Front Range of the Rocky Mountains, the buildings share a common wall and provide much-needed retail and commercial space for the community of more than 32,000 residents. Comprised of rugged, long-lasting steel parts, the buildings have eye-catching parapets and house restaurants, home goods retailers, bakeries, salons and other small businesses, all of which are easy to access from Fort Collins, Loveland, Greeley and other northeastern Colorado cities and towns.
Explore our options for steel buildings in Colorado.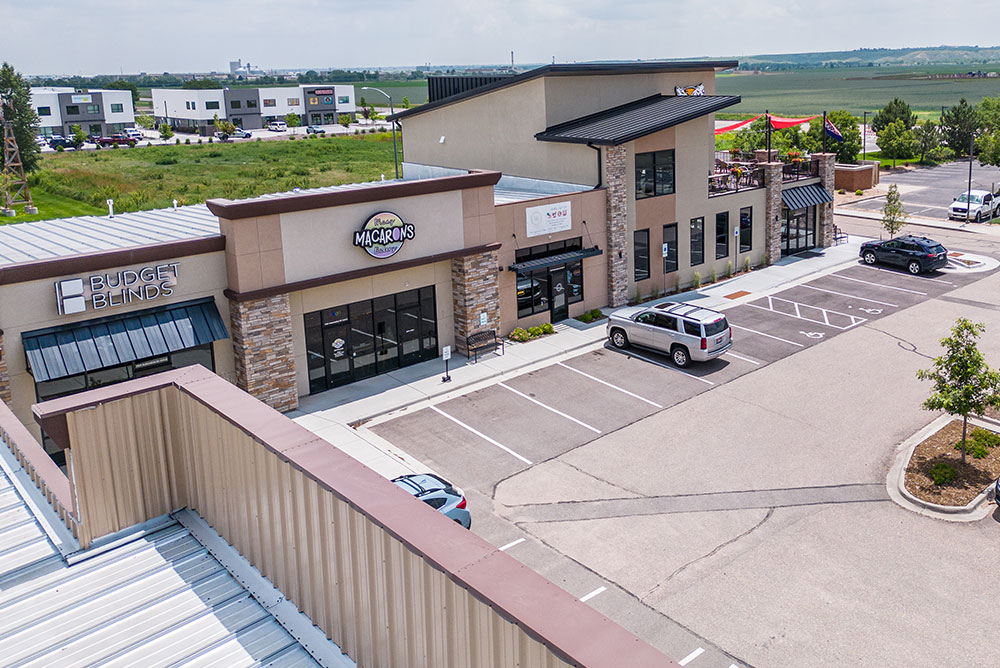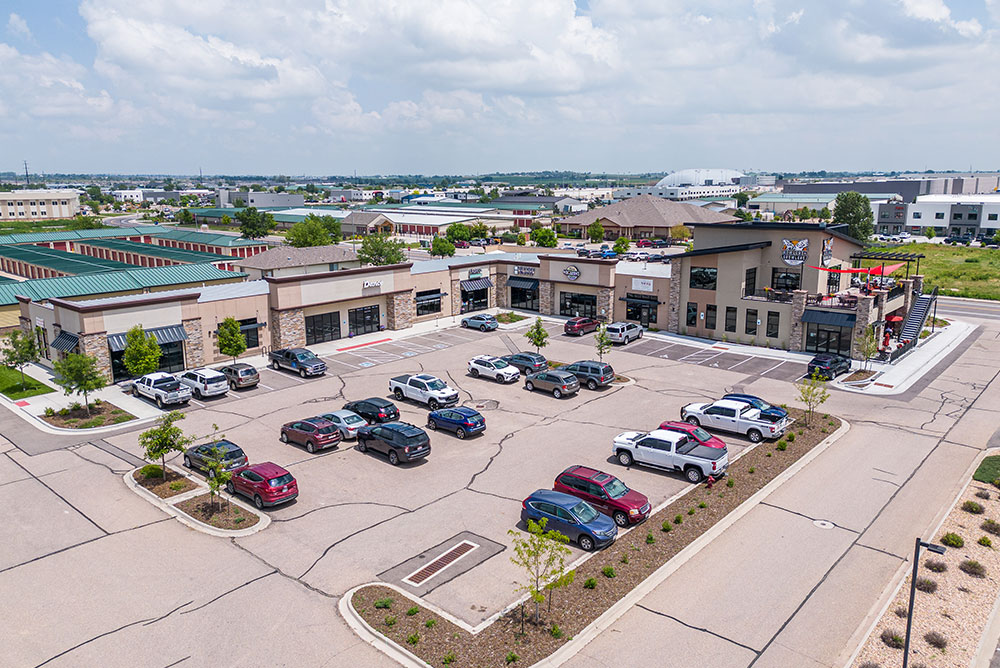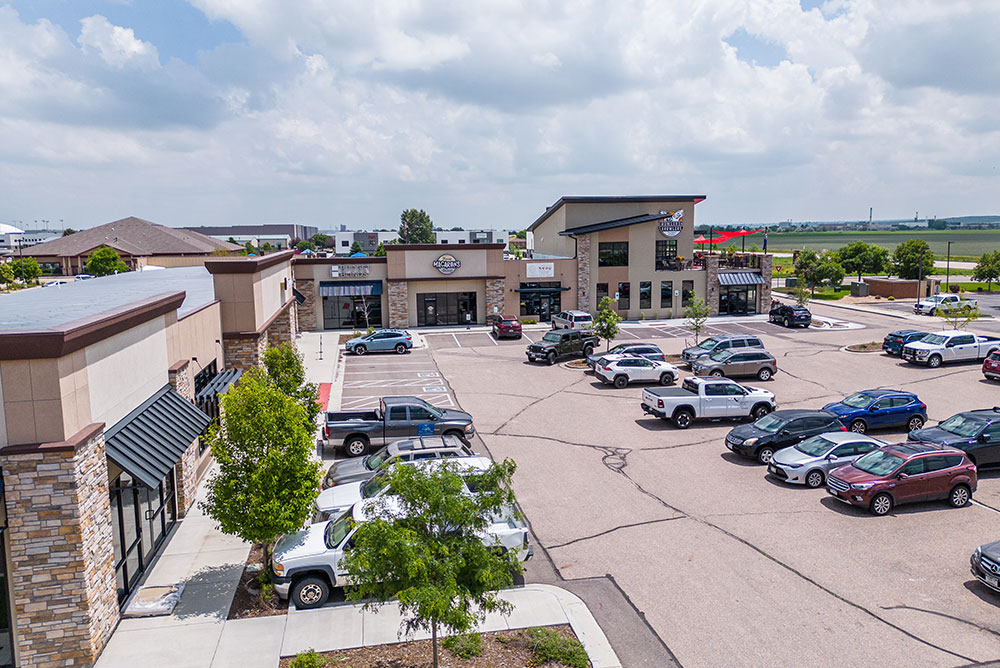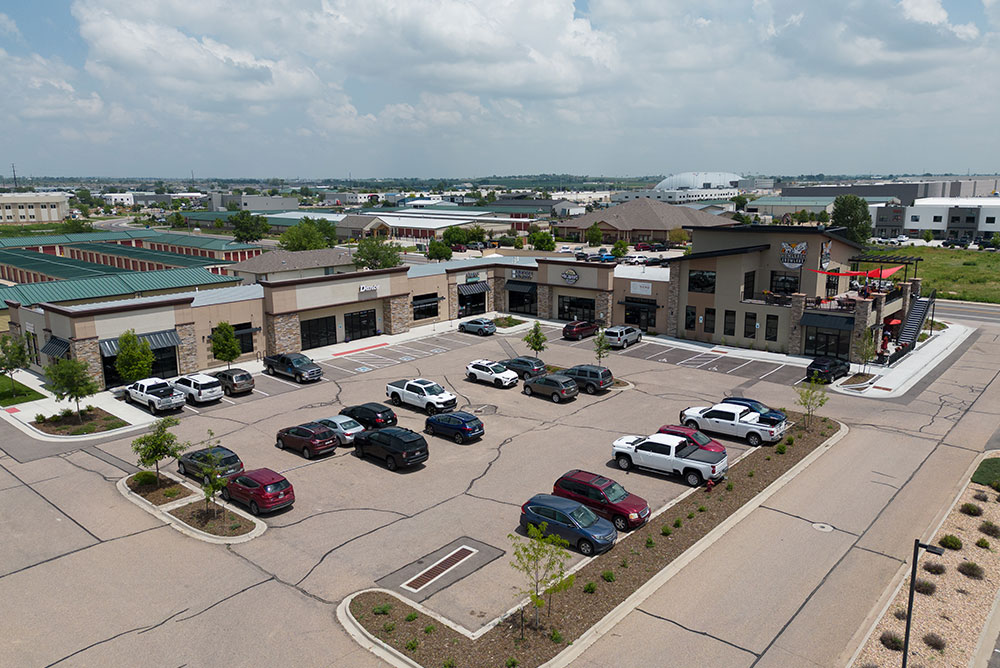 Building Specifications
Primarily Tan in color, the steel retail buildings have attractive stone wainscoting that boosts their curb appeal and open, clear-span floorplans that make them well-suited for many different types of tenants. Several awnings offer protection for the strip mall's glass windows and doors, and large windows allow plenty of natural sunlight inside the center's various retailers. 
A closer look
Both metal retail buildings feature upgraded, 24-gauge standing-seam roofs with modest 0.5:12 pitches, and each roof has gutters and downspouts distributed along it to help with drainage and prevent condensation. The first metal building is 48'x204'x14'/16', while the second stands 54'x77'x14'/16.25'. 
Sunward also engineered the buildings to have (2) 4'x3' windows and (4) 12'x10' overhead doors, making it easy for retailers to accept large deliveries. There are also (5) traditional 3070 walk doors that offer general access into the shopping center. 
Both steel commercial buildings also comply with local building codes, featuring 115-mph wind ratings and 30-psf roof snow loads. With land in Larimer and Weld counties, the growing community of Windsor sits about 15 miles from Greeley and about 17 miles from Fort Collins. 
Economical retail construction solutions
Often the preferred choice for shopping centers, strip malls, grocery stores and big-box retailers, prefabricated steel buildings are easy to design and customize to meet desired standards. Delivered to erection sites already partway assembled, pre-engineered retail buildings typically take shape much faster than alternative construction types and maintain their beauty and functionality over time while needing only minimal interior and exterior maintenance.    
Sunward Steel designs and constructs metal commercial buildings in virtually any size, although some of the most popular sizes we supply include 40'x60', 50'x100' and 50'x200' steel buildings. Click here to learn more about your options for designing and erecting a Sunward Steel commercial building.  
Featured Sunward Steel Retail & Commercial Buildings