Steel Barndominium in Jacksonville, Florida
Sunward Steel Buildings, Inc., manufactured and delivered this pre-engineered metal building to a customer in Jacksonville, Florida, in August of 2021. 
Eye-catching and highly customized, the metal building functions as a "barndominium," or a structure that serves as both a residence and some type of work, shop or garage space, and has about 5,000 square feet of usable space. The one-bedroom, one-bathroom metal barndominium includes a kitchen, a lounge area and an attached garage and has notable upgrades throughout ranging from an indoor pool, water fountain feature and double-stacked fireplace to an accessible roof area that will function as a rooftop garden. 
Attractive and multifunctional, this steel barnodiminium serves as a prime example of the versatility of steel construction and offers the same aesthetic appeal of a traditional wood home. 
Steel Barndominium Specs & Customizations 
Spacious and built to last, the metal barndominium is 70'x60.5'x14'/19.83' once erect, while the attached garage area is 33'x28.25'x16.06'/16.75'. Overhead, both the main residence and the garage have heavy-duty Galvalume steel roofs offering protection from the Florida elements, with the main building's roof featuring a 1:12 roof pitch and the steel garage's roof boasting a 0.25:12 roof pitch. 
Distributed between the attached metal buildings are (19) framed door and window openings in a variety of sizes. Included are:
(6) 3'4"x7'2" walk door openings
(4) 12'x12' overhead door openings
(1) 8'x8' overhead door opening
(3) 9'x8' overhead door openings
(1) 4'x6.67' walk door opening
(1) 3'x8' window opening
(1) 6'x12' window opening
(1) 5.75'x6' window opening
(1) 27' wide garage door
There is also a screened opening above the home's indoor pool area. 
The steel barndominium also has several climate-related customizations throughout. It has gutters and downspouts lining the roof, which divert rainwater away from the building, helping control condensation. It also has a high, 140-mph wind rating in consideration of the building codes in place in the area and the strong storm and hurricane activity often seen throughout the region. 
The Soaring Popularity of Steel Barndominiums
Soaring lumber and home costs and a growing number of Americans working from home means barndominiums that combine residential and work space are surging in popularity. Often constructed to look like traditional homes or barns, these economical, easy-to-raise metal buildings are highly customizable and come in a wide range of styles and designs. 
Located in northeastern Florida, Jacksonville is part of Duval County. The city sits about 40 miles northwest of St. Augustine and about a 72-mile drive from Gainesville.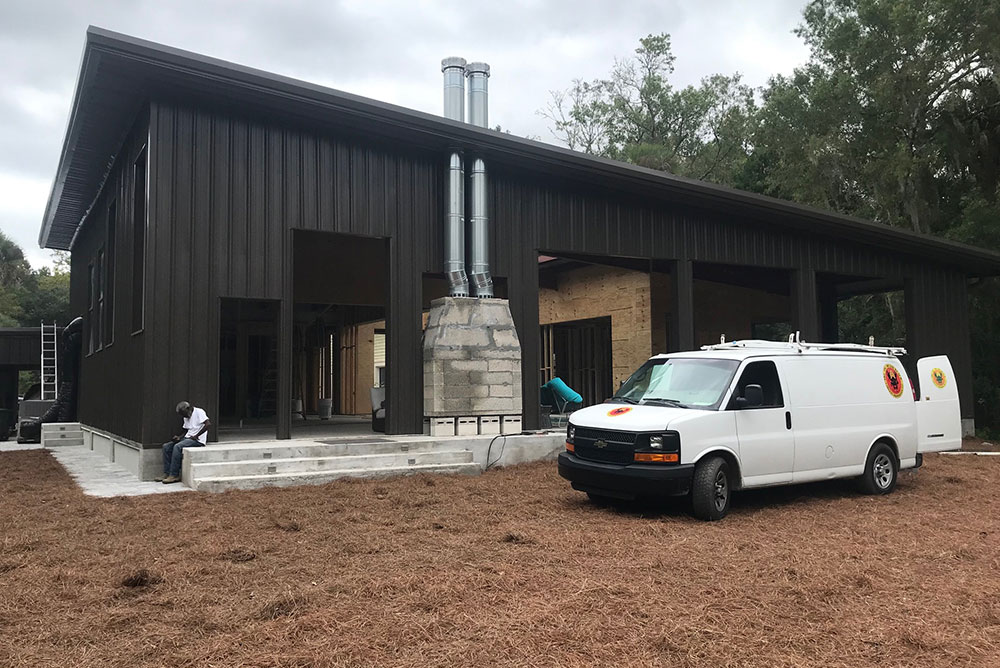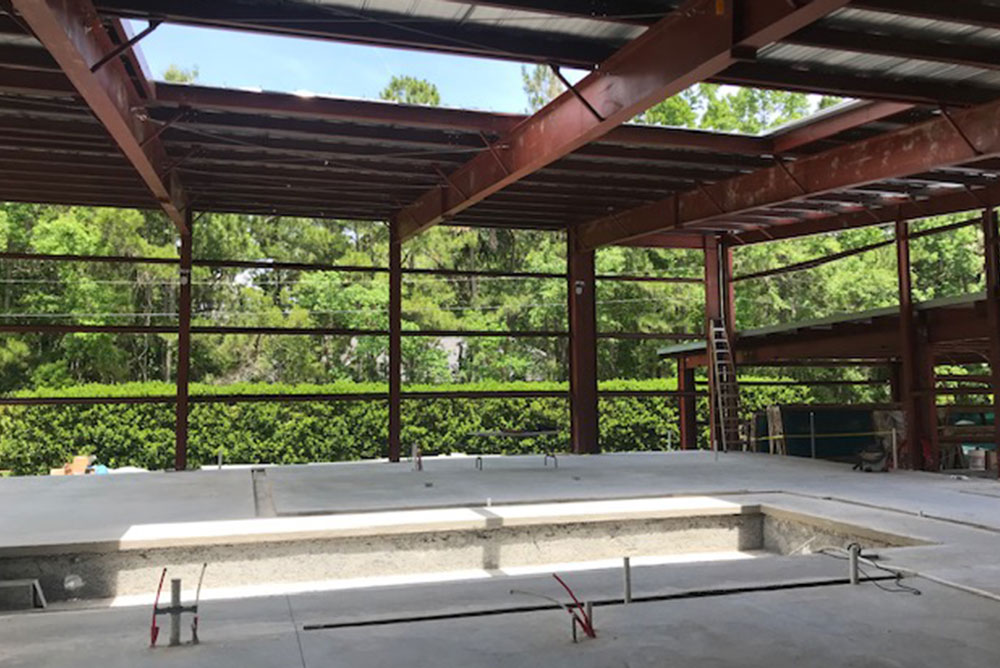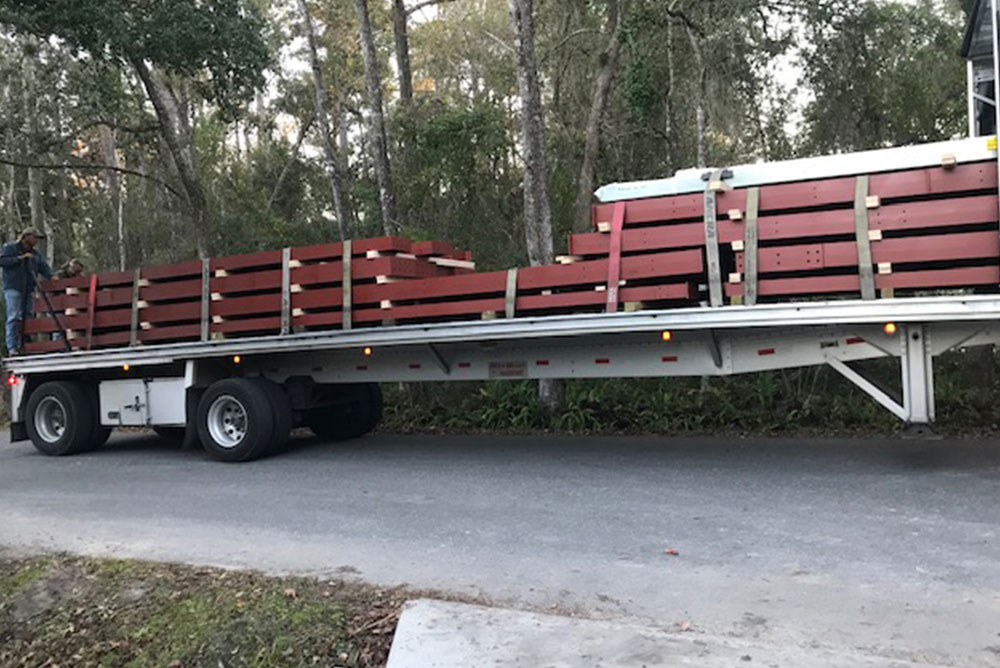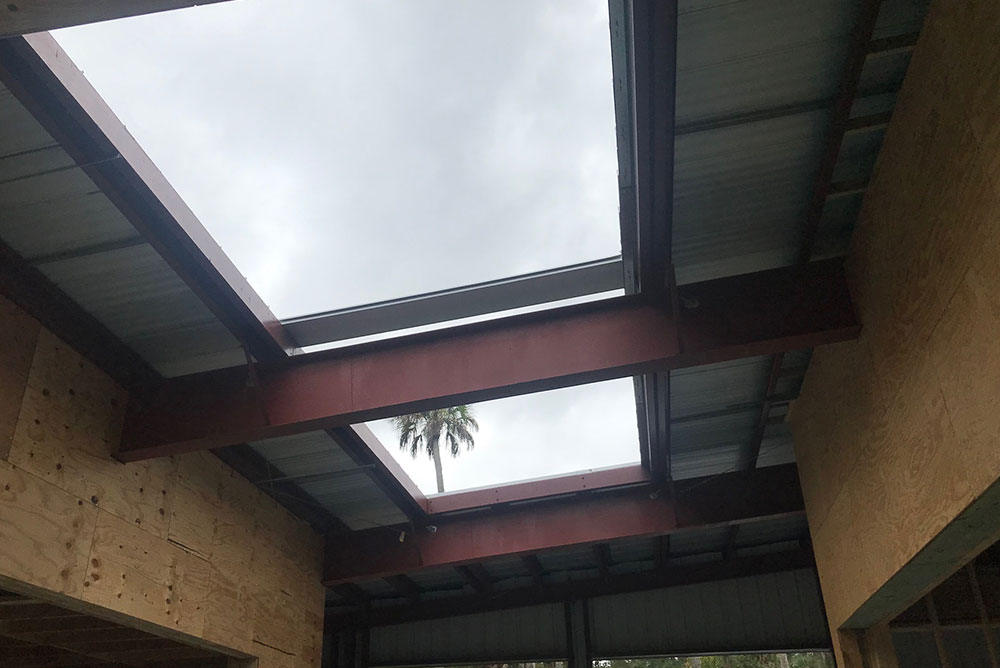 Featured Sunward Steel Barndominium Buildings