Equestrian Steel Buildings in Larkspur, Colorado
Sunward Steel served as the manufacturer of this steel equestrian facility in Larkspur, Colorado, in 2013.
Durable and aesthetically pleasing, the riding arena and equestrian facility reflect the linear design scheme common throughout the rest of the ranch. Scenic and sustainable, thanks to the use of steel and organic glass, the facility offers majestic views from multiple angles, showcasing the unmatched beauty of the surrounding Colorado landscape.
Part of central Colorado's Douglas County, Larkspur is a home-rule municipality that lies within the valley of East Plum Creek. The community sits about 11 miles outside Castle Rock and about 32 miles from Colorado Springs.
If you're looking to construct a Top-of-the-line Equestrian Facility in Colorado, we can help! Contact Sunward to get started on your Equestrian Project today. Explore our options for metal buildings in Colorado.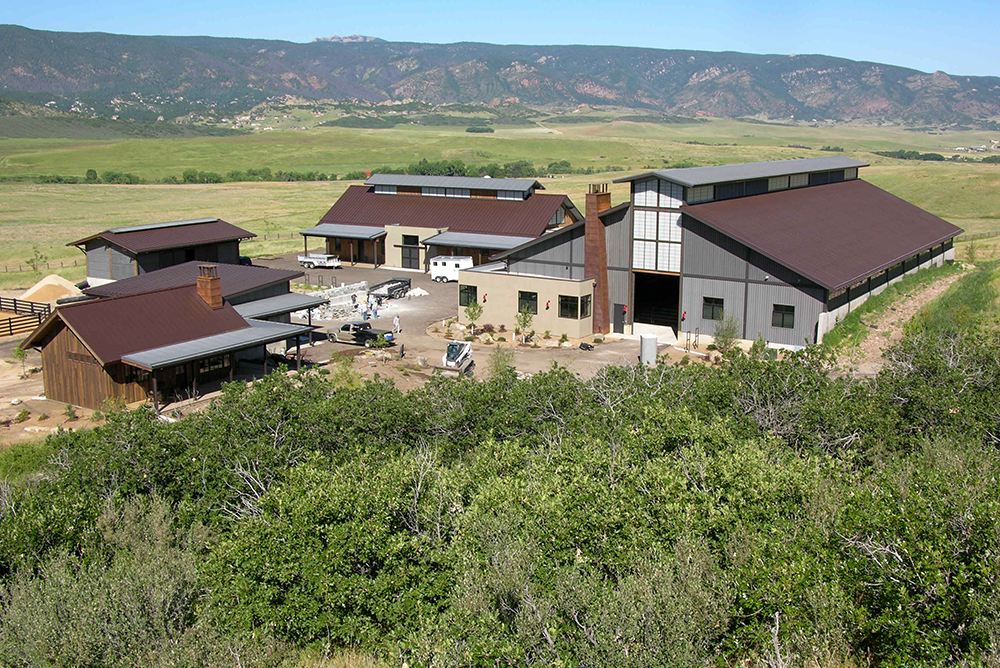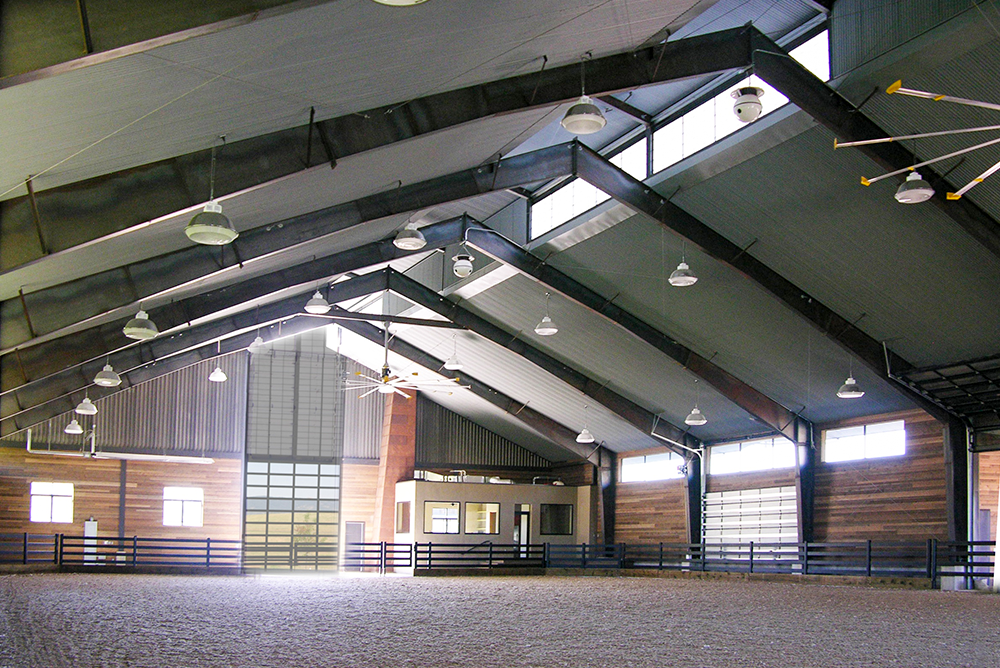 Building Specifications
Part of Tazi Ranch, a 135-acre parcel that secured Colorado Homes & Lifestyles Magazine's 2017 "Home of the Year" nod and a feature in its pages, the part-riding arena, the part-equestrian facility is comprised of (3) steel buildings varying in size and purpose. The first stands 94.42'x170.67'x20 while its standing-seam roof has a 5:12 pitch, while the second building stands 15.75'x170.67'x7.36', and its standing-seam roof boasts a 3:12 pitch. The third and final equestrian building stands 26.5'x39'x16, once fully erect, and its metal, standing-seam roof offers a 0:12 pitch.
Distributed throughout the (3) buildings are (7) overhead door openings ranging in size from 12'x14' to 19'x14', and (22) windows ranging in size from 2'x4' to 15'x5' that allow for ample natural sunlight inside. Designed with the varying temperatures and unpredictable climate of the Larkspur area in mind, the equestrian complex features insulation within its roof and walls, which enhances comfort for horses and riders while lowering energy bills associated with the property considerably. Steps were also taken during the construction process to accommodate snow drifts onto smaller structures.
Additional accommodations include glass bifold hangar doors, Corten wall panels, valley gutters, and custom Douglas fir kickboards circling the perimeter of the riding arena. The main building also boasts a purlin-supported monitor without sheeting, and the interior of the complex has minimized flanges to achieve the interior aesthetic desired by the client. The roofs of the complex feature 3.5' eave and gable extensions, and all framing members were delivered unprimed and then clear-coated onsite to create the rustic black finish the client desired.
Featured Sunward Steel Equestrian Buildings