Prefabricated Metal Shop And Office Building in Opelika, Alabama
Sunward Steel Buildings, Inc., fabricated and supplied this pre-engineered steel office building on behalf of a buyer in Opelika, Alabama, in February of 2019.
Currently, the steel building serves as a shop and the corporate office headquarters of Thalamus LLC, an electrical and data contractor that assists clients with everything from general electrical efforts to full-scale security system or home-theater installations. Erected by Hosey-Lancour Construction, a trusted Opelika-based construction company with a lengthy history of purchasing and erecting Sunward Steel buildings, the structure houses machinery and equipment used in contracting efforts as well as the administrative operations of the business.
Affordable Construction Solutions for Businesses of All Sizes
Extremely adaptable and highly customizable, prefabricated steel buildings give business owners seeking new construction solutions an opportunity to configure a space that will easily accommodate their specific needs. Often used as factories, warehouses, manufacturing operations and corporate offices, pre-engineered steel buildings offer a sustainable alternative to wood construction, and they are typically much cheaper and faster to raise than most alternatives, allowing business owners to utilize them that must faster.
This particular steel building seeks to accommodate Thalamus' growing contracting business, and the building owner has the ability to expand the square footage of the building with relative ease down the line, should the need present itself. Part of the Auburn-Opelika Metropolitan Area, the city of Opelika is a part of east-central Alabama's Lee County. The area lies about just east of Auburn and about 30 miles outside Columbus, Georgia.
Considering purchasing a pre-engineered metal building for commercial, industrial, manufacturing or other use in Alabama or another part of the United States? Click here for a price quote.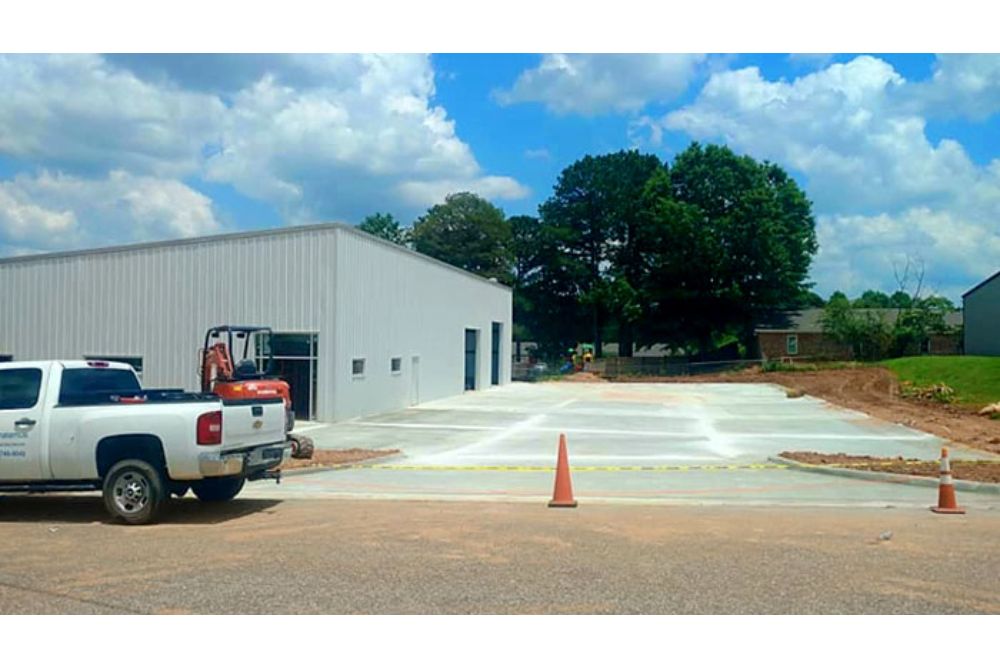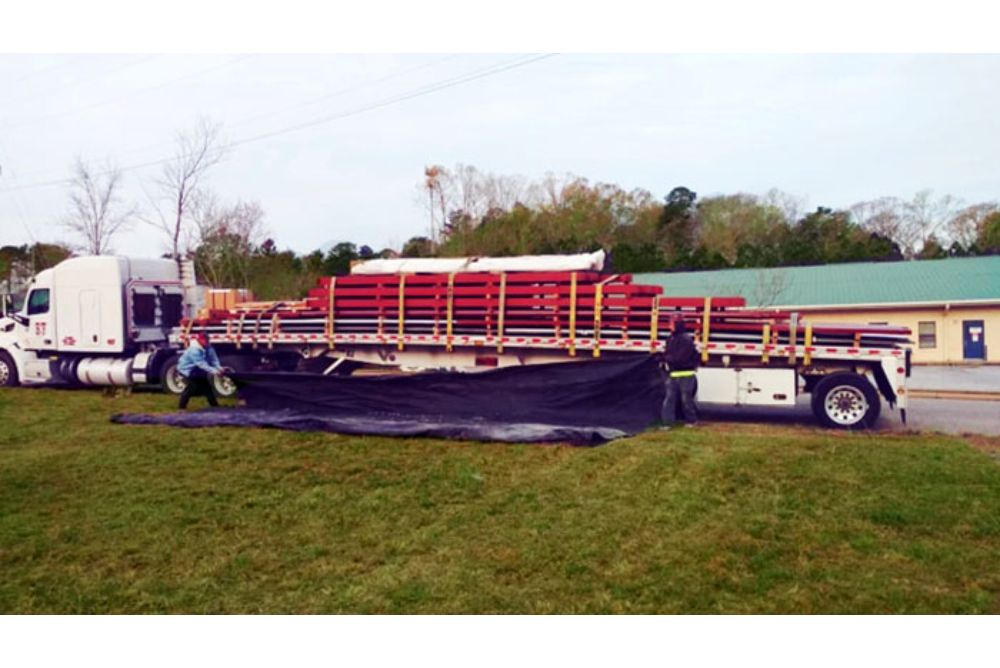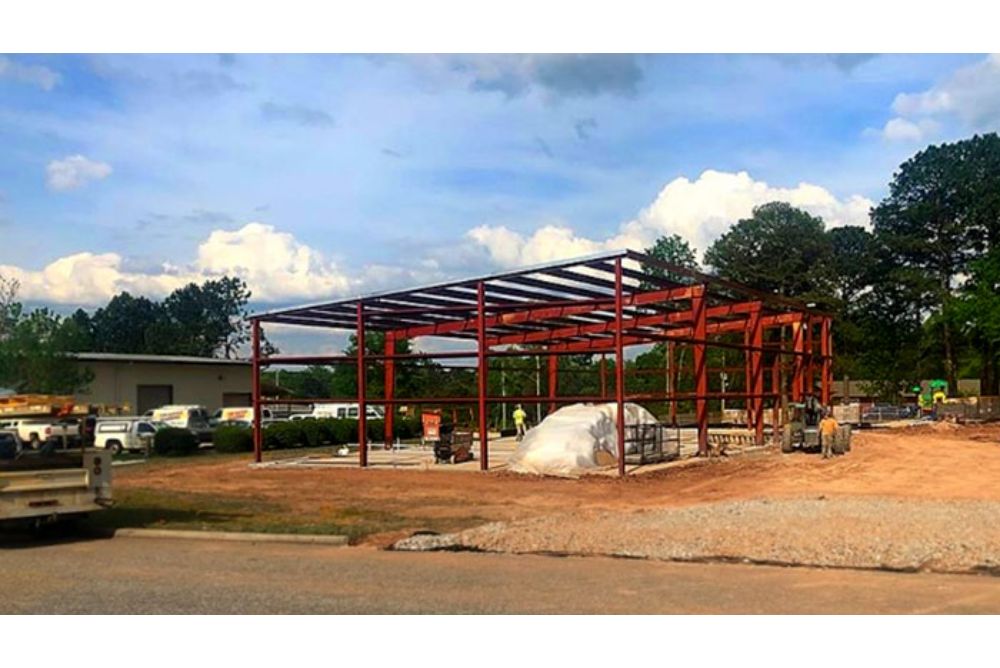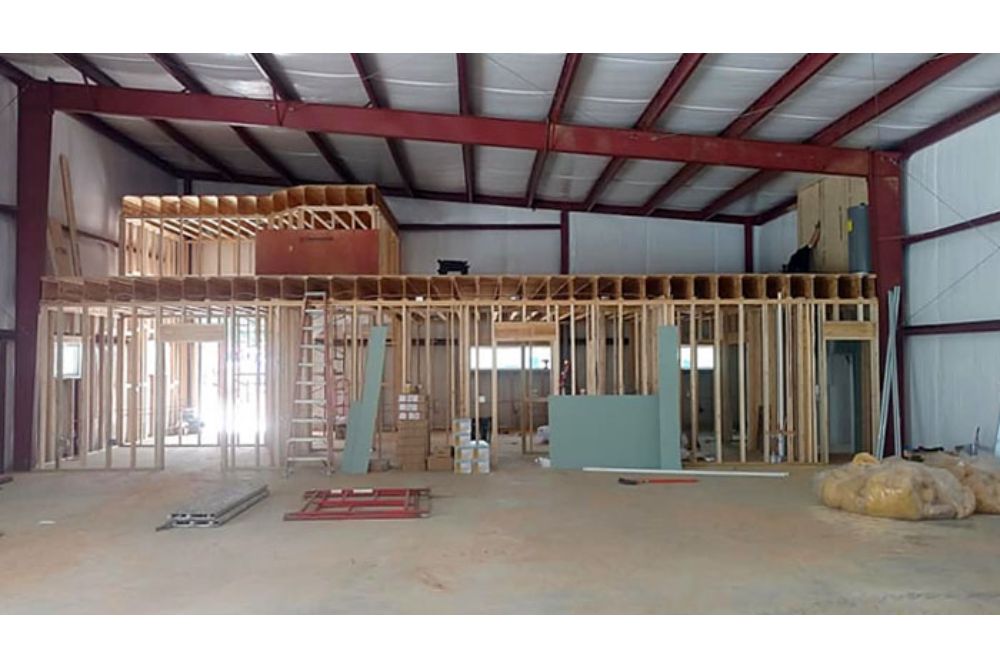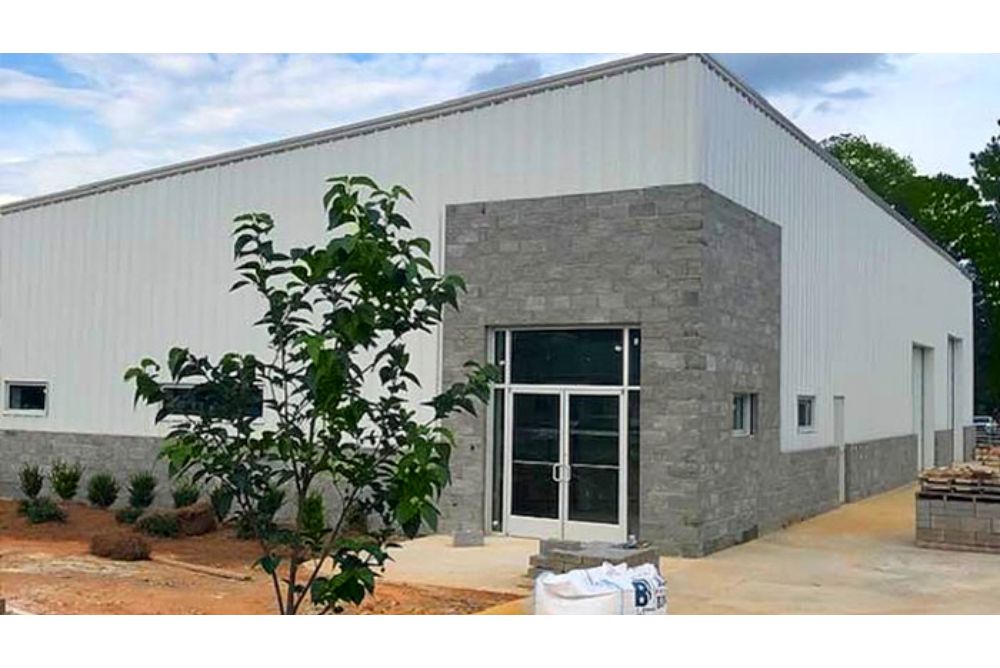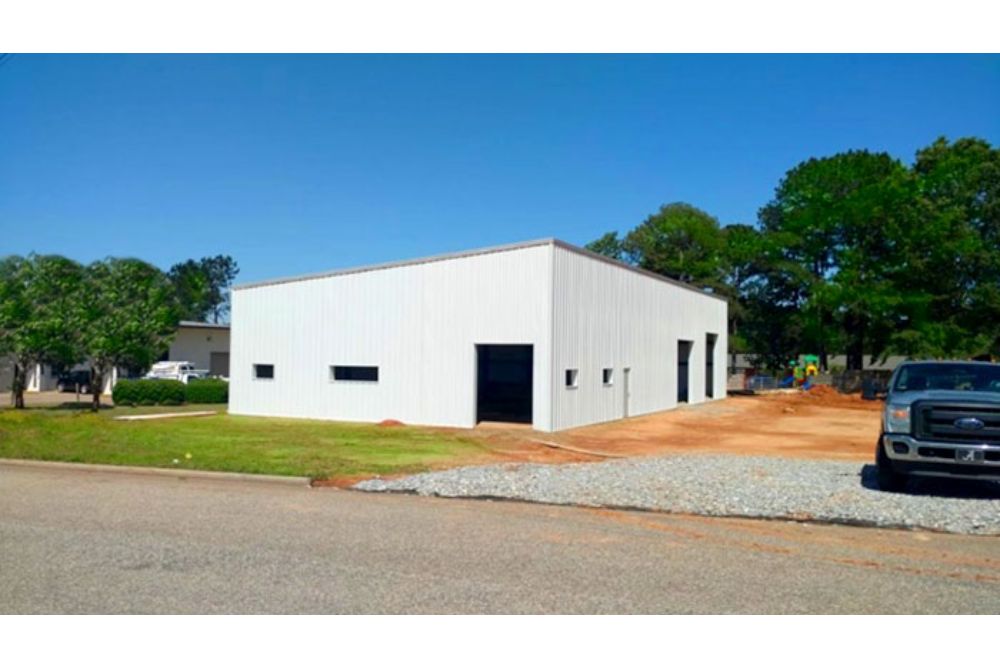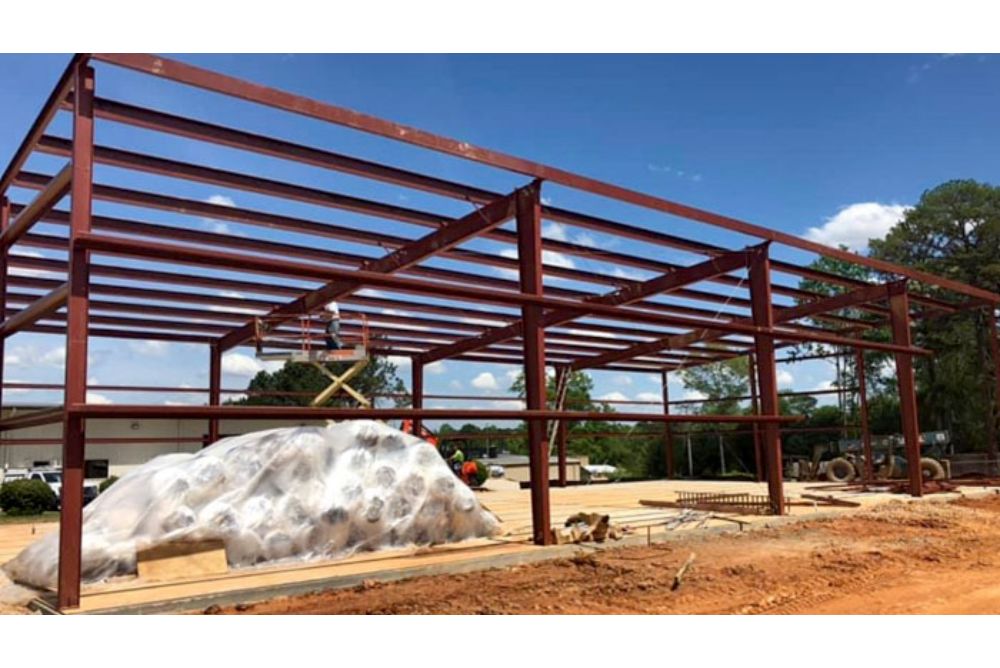 Building Specifications
Offering uncompromised strength and durability, this premanufactured metal building stands 50'x100'x18'-22.17' in size and features a single-slope roof design. The roof itself is comprised of rugged Galvalume metal and boasts a 1:12 pitch, and it is Ash Grey in color with matching trim, which accentuates and complements the steel building's attractive, Polar White exterior.
Rugged, reliable and engineered to last for generations, the steel shop and office building boasts (7) framed openings ranging in size and function throughout, and these include (1) 3070 commercial walk door system, (1) 6'4"x7'2" walk door opening, (1) 12'x14' overhead opening, (1) 12'x12' overhead opening, and, finally, (3) 4'x3' window openings that let natural sunlight inside. The building also features an 8" rain gutter at five different locations along its back wall, which helps prevent rainwater from collecting on or near the building, where it could potentially cause damage.
The metal corporate building also has several enhancements made in adherence to local building codes and in consideration of the area's typical climate characteristics. Such additions include a 5-psf snow load and a 115-mph wind speed rating.
Featured Sunward Steel Office Buildings