Steel Home in Eugene, Oregon
Sunward Steel Buildings, Inc., fabricated and supplied this pre-engineered steel home for a customer in Eugene, Oregon, in September of 2020.
Featuring numerous customizations, aesthetic features, and points of interest, this steel residence offers evidence of just how well today's steel buildings can mimic the look and feel of traditional wood homes while providing all the benefits of steel construction. Offering aesthetic appeal inside and out, this modern, contemporary mountain home sits amidst the trees, and wide windows give the owner expansive views of the surrounding Pacific Northwestern landscape.
Long-Lasting, Low-Maintenance Metal Residences
Metal homes and "barndominiums," or steel buildings that merge a living area with another type of usable space, such as a shop or work area, continue to grow in popularity, especially as lumber prices climb and sawmills struggle to accommodate demand. Cheaper to construct and maintain than traditional wood homes, pre-engineered steel residences are already partway assembled by the time they arrive at a building site, slashing erection costs.
Metal homes are also easy to customize and configure in terms of aesthetic elements, insulation packages, and building code requirements, making them well-suited for virtually all geographic environments. Situated along Oregon's Willamette River, the city of Eugene is part of Lane County. It sits 5 miles outside Springfield and about 66 miles south of Salem, Oregon.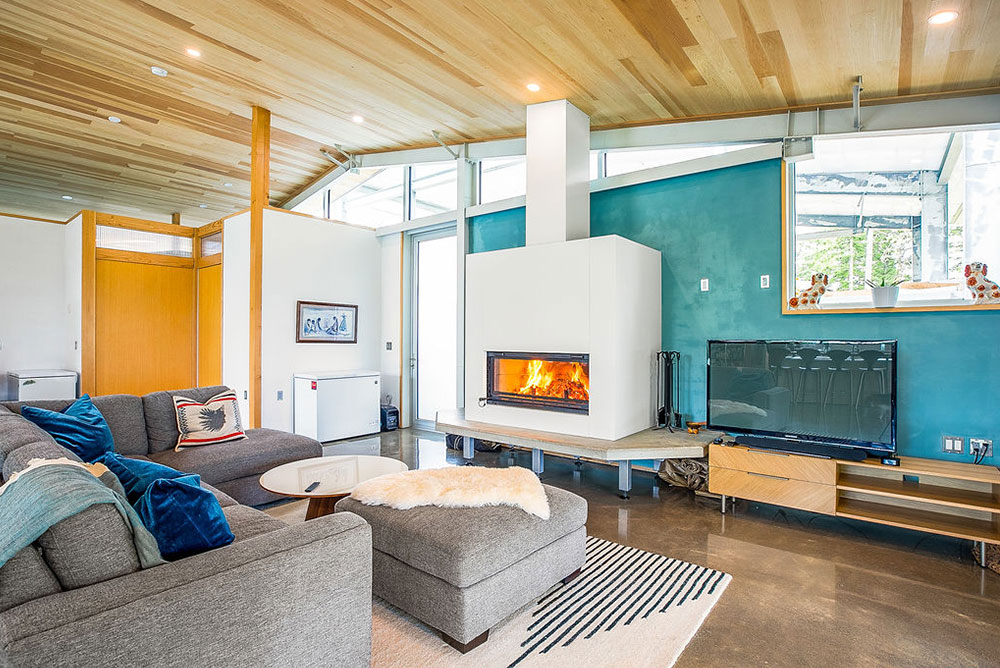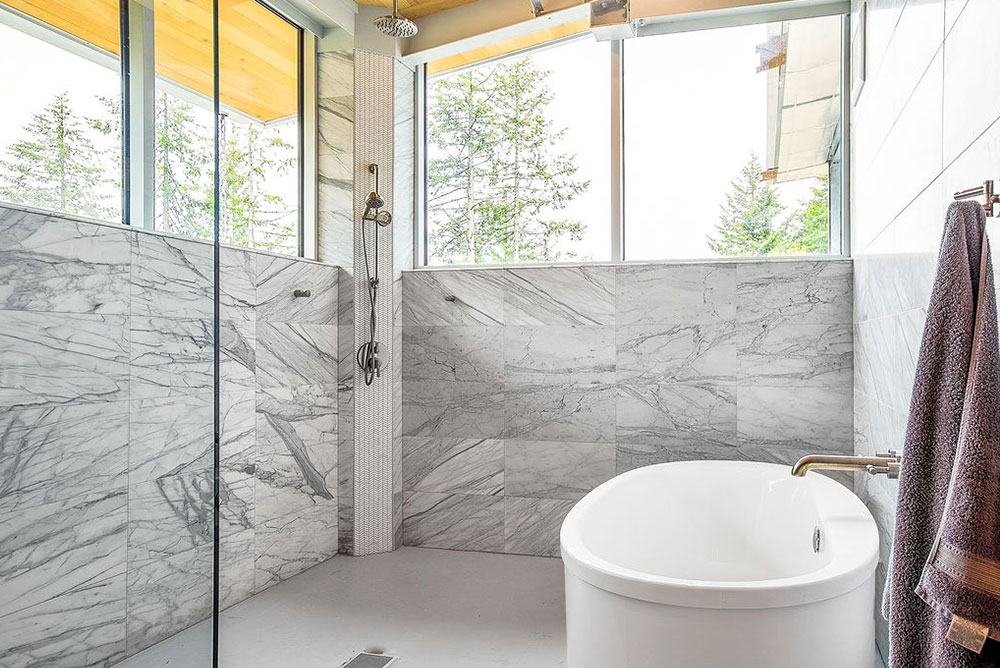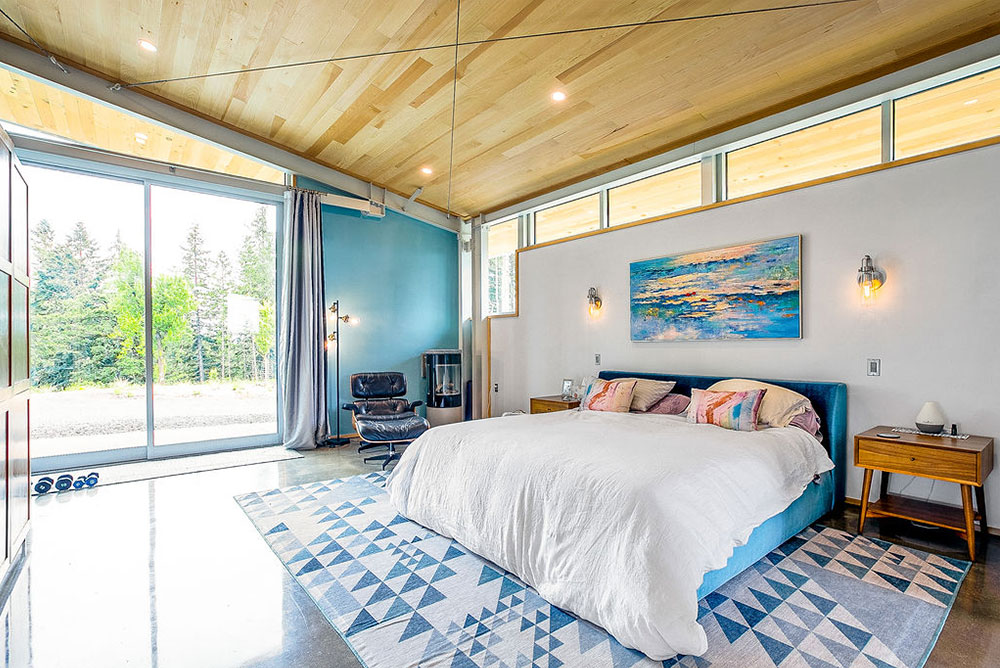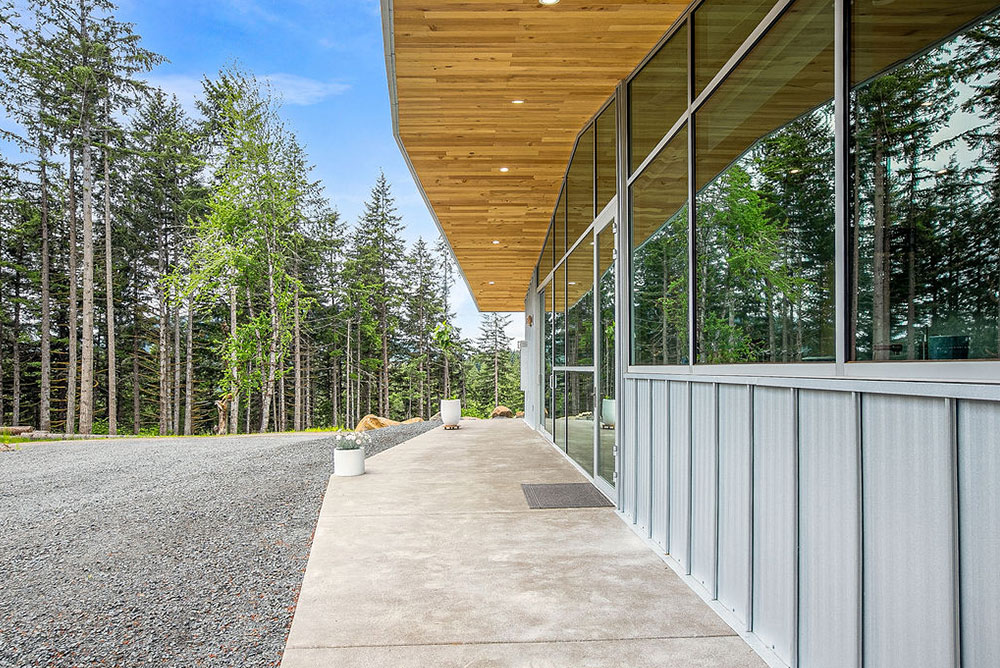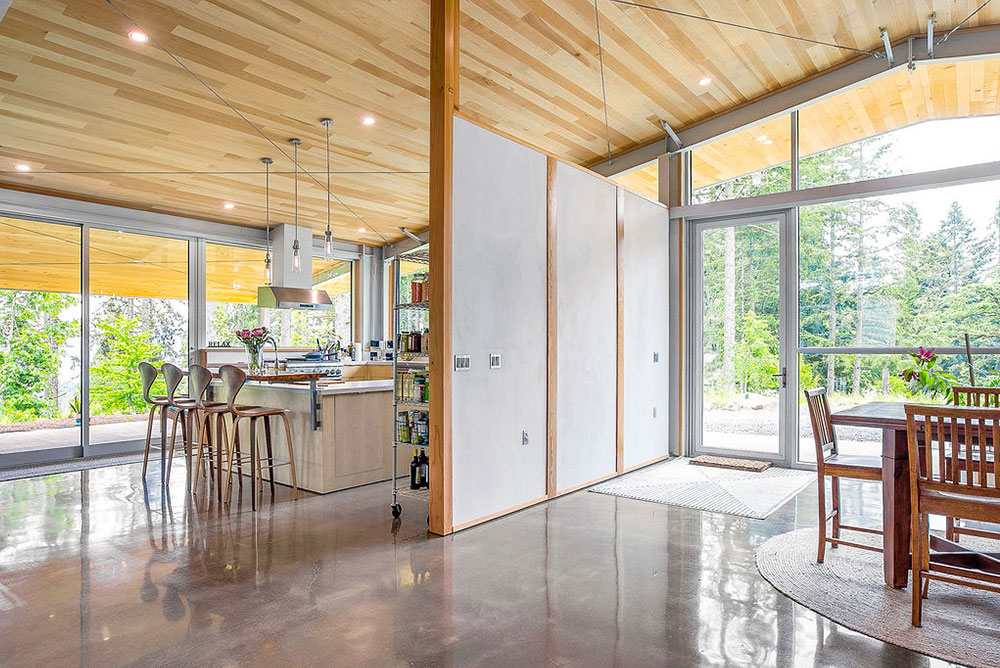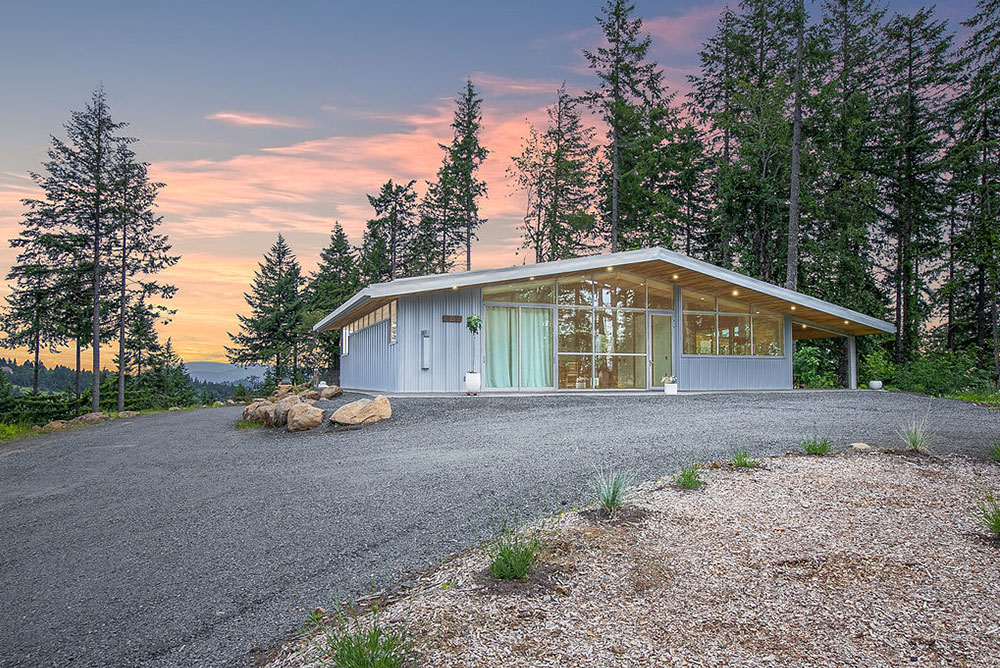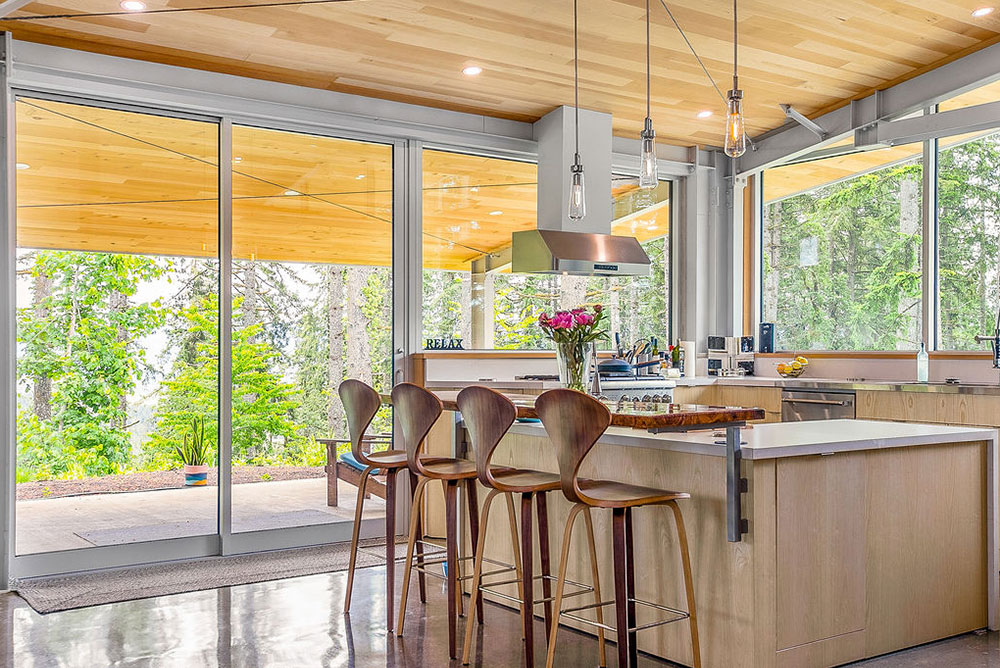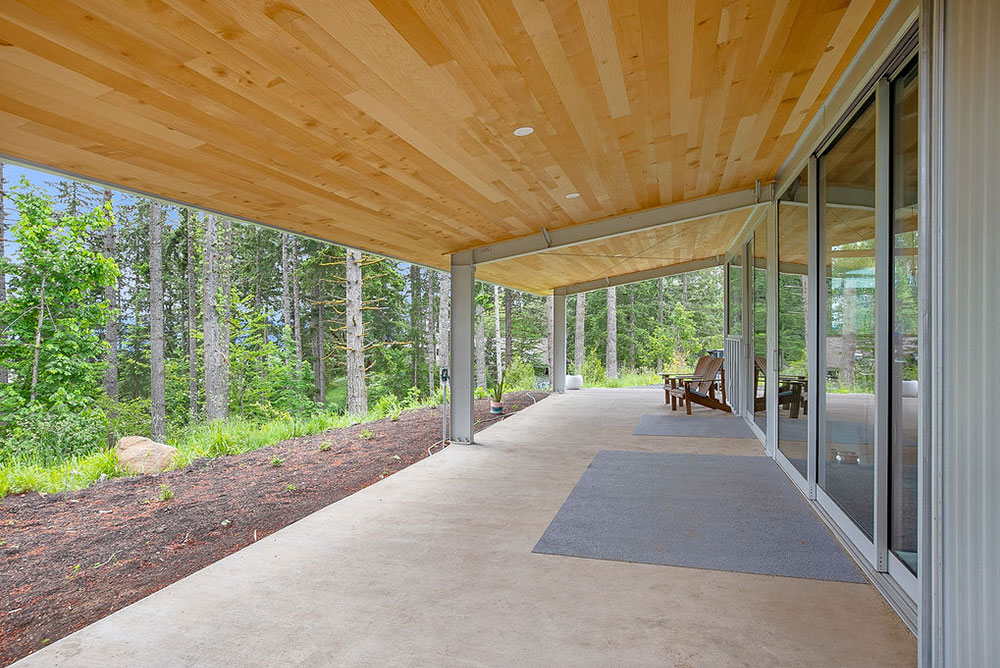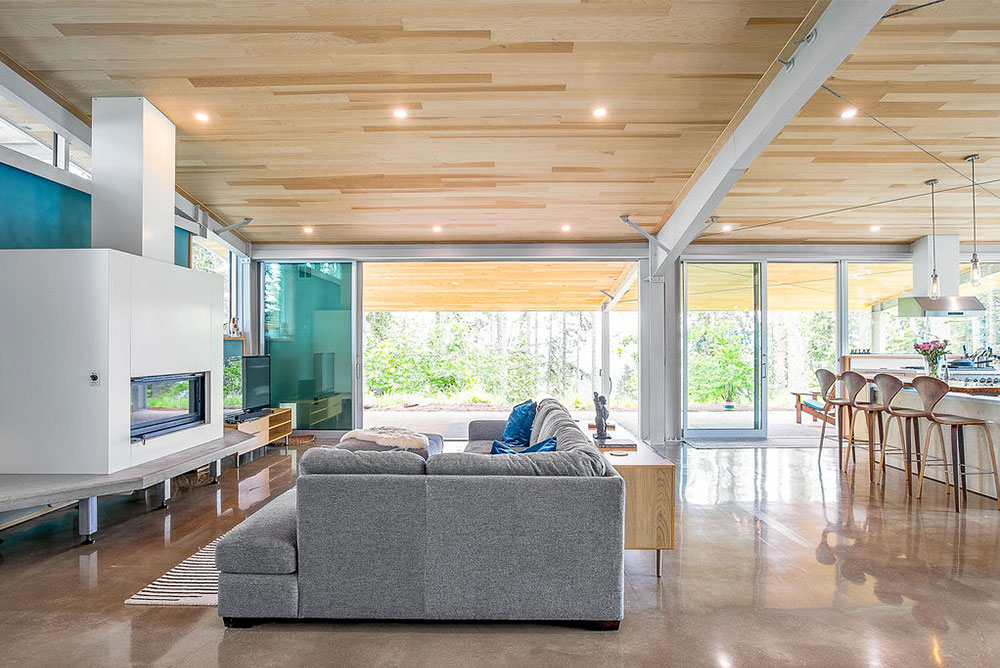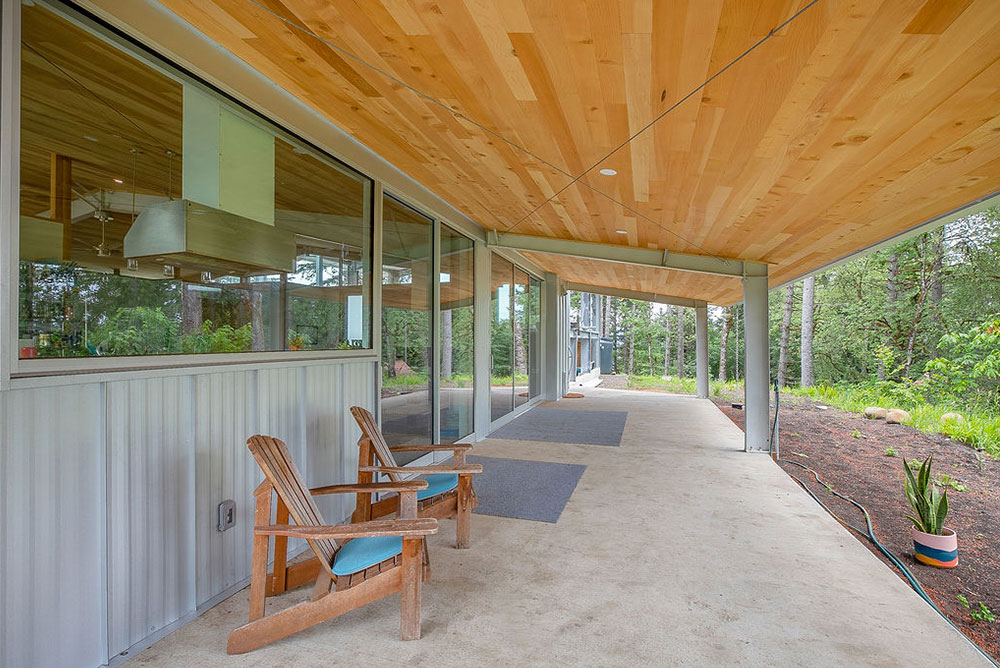 Building Specifications
Engineered for Oregon's climate characteristics and fabricated to comply with all building and engineering codes in place in Eugene, this well-appointed steel residence is comprised of high-quality steel parts and stands 38'x35'x200'/22' when raised. Overhead, a rugged, corrosion-resistant Galvalume roof with a 2:12 pitch provides reliable protection from the Pacific Northwestern elements, and the metal home also features a 38'x35' mezzanine that creates a second floor and more usable living space.
The mezzanine sits 10'2" off of the floor and supports a 70-psf live load and a 45-psf dead load. The steel residence also features 4' and 6' gable extensions along its exterior, which create covered outdoor space the owner can use. The metal home also has numerous door and window openings throughout, including floor-to-ceiling windows in some sections that provide sweeping views into the surrounding forest.
The steel home has many additional draws, including an open floorplan, a fireplace and brand-new, high-end appliances and countertops. It also has covered parking that protects the owner's vehicles and toys from the Oregon elements. A 29.4-psf snow load and a 120-mph wind speed rating are additional home customizations made in compliance with local building codes.
Featured Sunward Steel Home Buildings