What's The Difference Between A Broker And A Manufacturer?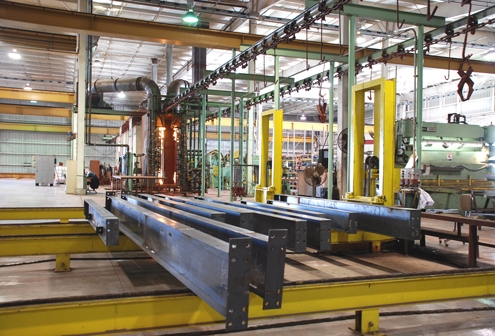 You have options when buying a pre-engineered steel building, both in terms of product and provider. Most steel building suppliers are either brokers, meaning they serve as middlemen between manufacturers and customers, or manufacturers, meaning they handle all aspects of design and creation in-house.
The majority of today's prefabricated metal building suppliers are brokers, rather than manufacturers. Yet, this does not mean working with a broker lands you a better deal or a higher-quality product. On the contrary, many metal building brokers cut corners and seek out the least-expensive route at the expense of the customer, and they often do so because they make the majority of their money on the markup.
This is just one of many reasons you may want to consider purchasing your building through a metal building manufacturer, rather than through a broker. Here are a few more.
Better cost control
When you buy your steel building through a broker, that broker is at the mercy of the manufacturer when it comes to pricing that building. Price increases have become the norm across the industry as the world begins to rebound from the COVID-19 pandemic. However, a manufacturer has some flexibility when it comes to setting and sticking to prices that a broker may not. A manufacturer also doesn't have to give a broker a cut, resulting in lower prices.
Improved lead times
You may also find that you receive, and can erect and use, your steel building faster when you work directly with a building manufacturer. A broker has no control over lead times and is instead once again at the mercy of the manufacturer. A manufacturer has more flexibility than a broker when it comes to shipping and delivering your building kit.
Easier accessibility
When you partner with a metal building manufacturer, you have one entity handling all aspects of your project, from drafting and engineering through shipping and delivery. This makes it easier to customize or change your building without having to jump through hoops to do so. It also means you know exactly where to turn when you have questions or need assistance.
Unlike a steel building broker, a metal building manufacturer maintains control over your building from start to finish. A manufacturer is also more likely to stand behind its work with warranties.  Ultimately, working with a metal building manufacturer, rather than a broker, means more flexibility, better prices, quicker turn times, and easier customization and accessibility.