Gallery Blue Steel Garage in Colorado Springs, Colorado
Sunward Steel fabricated this pre-engineered metal building kit for a resident of Colorado Springs, Colorado, in February 2021. 
Featuring striking Gallery Blue exterior paint, the building is now the owner's personal garage and storage area. It has an airy, column-free interior that can accommodate multiple cars and trucks. It also has a White gable roof that sheds snow and ice easily and matching White architectural trim, giving it nice curb appeal. 
The roof features innovative siphon-groove technology that drains rain and snow, helping keep the metal garage and storage building watertight.   
Garage and storage building specs
Offering plenty of headroom, the metal garage has a 3:12 roof pitch and is 36'x60'x14' when constructed. All building components arrived at the build site partway assembled, speeding up erection. 
There are (4) main points of entry into the personal garage building, which include (2) 3070 walk doors and (2) 12'x12' overhead doors for vehicles. The building's open floor plan and flexible design make it well-suited for a wide variety of uses, giving the owner a safe, dry space to utilize in any season in Colorado. 
Engineered to comply with the building codes required in Colorado Springs, the steel garage has a 130-mph wind load and a 40-psf roof snow load. 
Durable fast-raising metal automotive buildings
More durable, affordable and low-maintenance than most construction options, pre-engineered steel automotive buildings are easy to customize to meet precise specifications. Often the preferred building material for those looking to construct garages, carports, covers, car dealerships, body shops and other automotive buildings, steel is also resistant to damage resulting from precipitation, extreme temperatures, pests and other hazards. 
Situated about 70 miles south of Denver in east-central Colorado, Colorado Springs is part of El Paso County.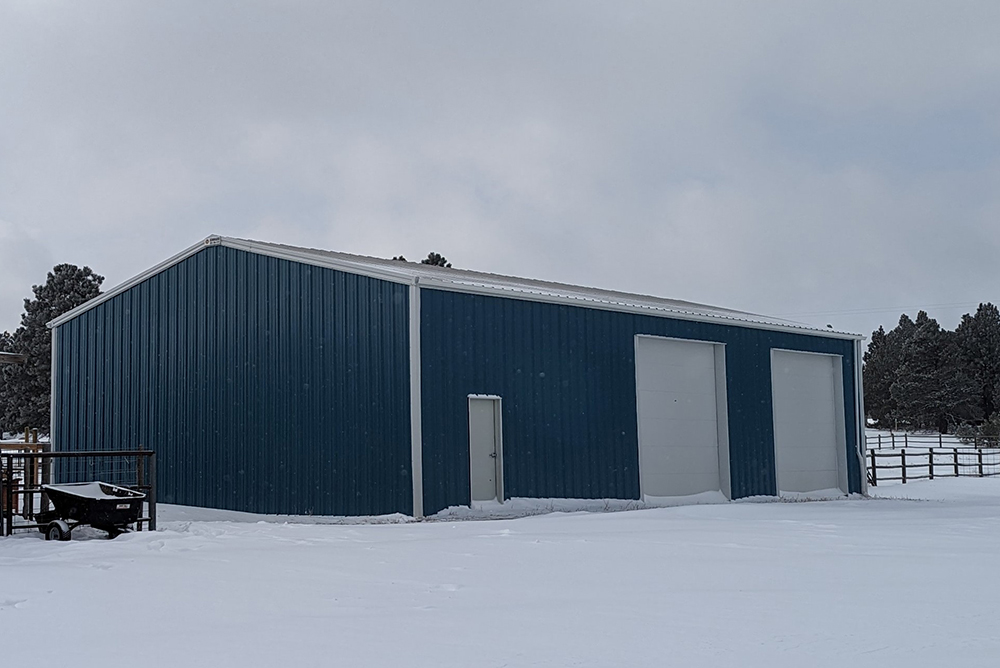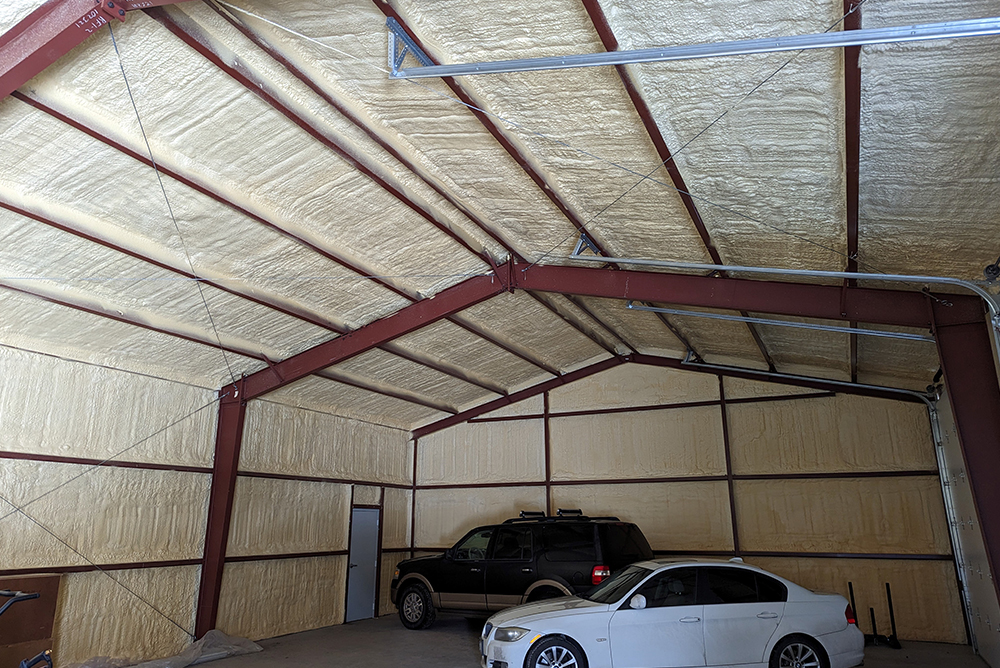 Featured Sunward Steel Residential Garage Buildings