Cowboy Country Distillery Building in Pinedale, Wyoming
Cowboy Country Distilling is located near the Wind River Mountain Range in the heart of Southwest Wyoming. This is where the spirit of the old west still lives on, from the era of the mountain men to the roughneck life of the cowboys that made this 'cowboy country'. The award winning Cowboy Country Distilling is the single craft supplier of the official whiskey featured in The Wyoming Cowboy Hall of Fame.
Sunward Spirit Buildings
The spirits industry is booming and we understand that versatility weighed with expertise is the key to success in the craft liquor industry, and we pursue those same principals in our manufacturing techniques. At Sunward we provide integrated designs, collaborative construction planning, accelerated schedules and an overall single-source purchasing envelope.
We have designed everything from small distillery tasting rooms to open or closed reduction rickhouses, and other large scale manufacturing facilities.
Considering purchasing a pre-engineered metal building for distillery, rickhouse or tastingroom purposes in Wyoming or another part of the country? Contact us at info@sunwardsteel.com or click here quote on your next steel building project.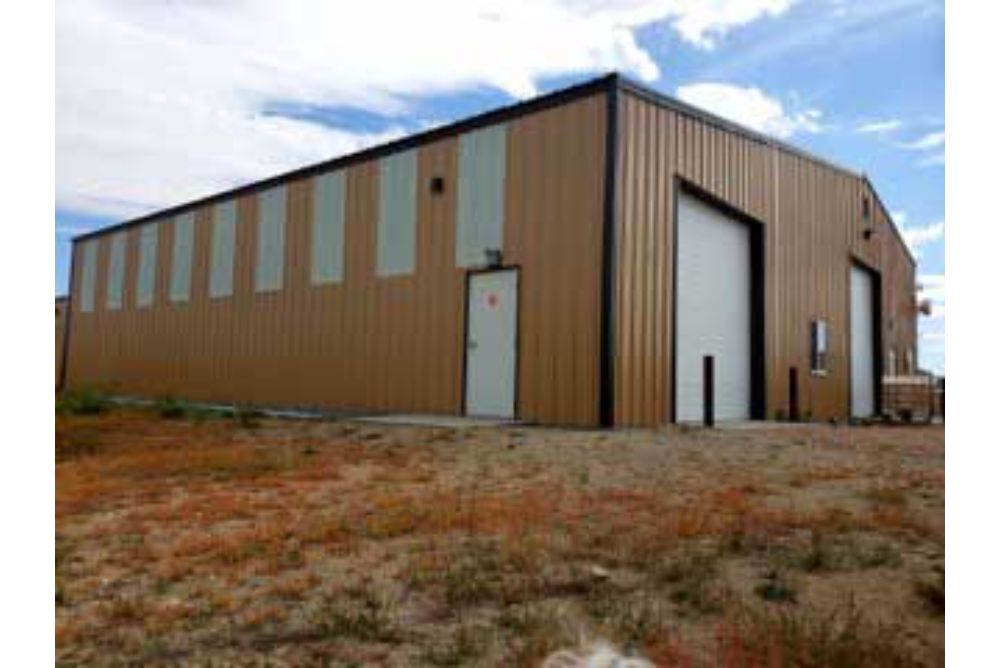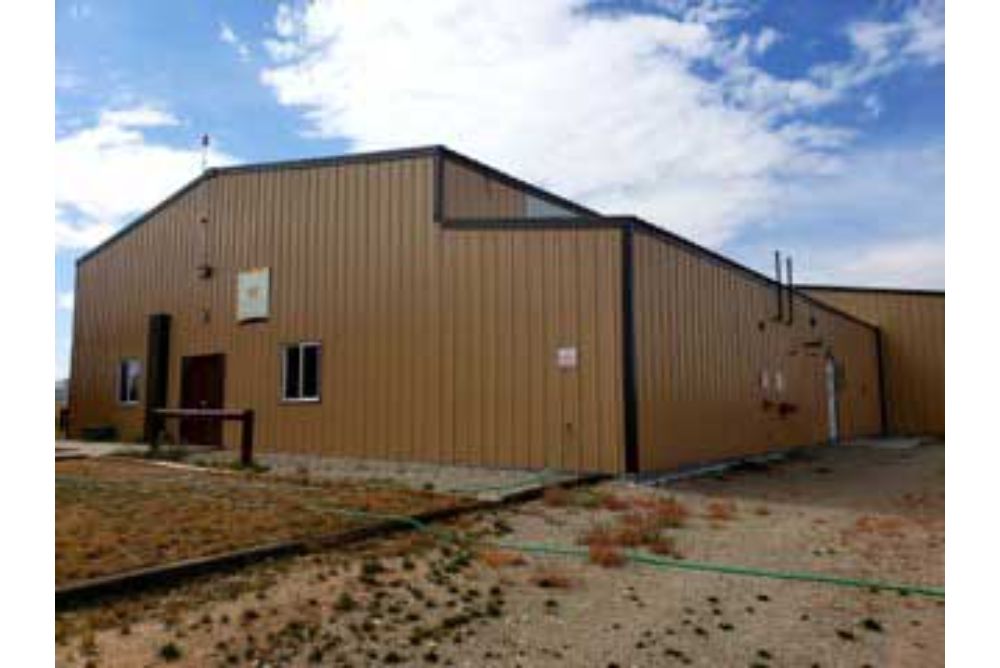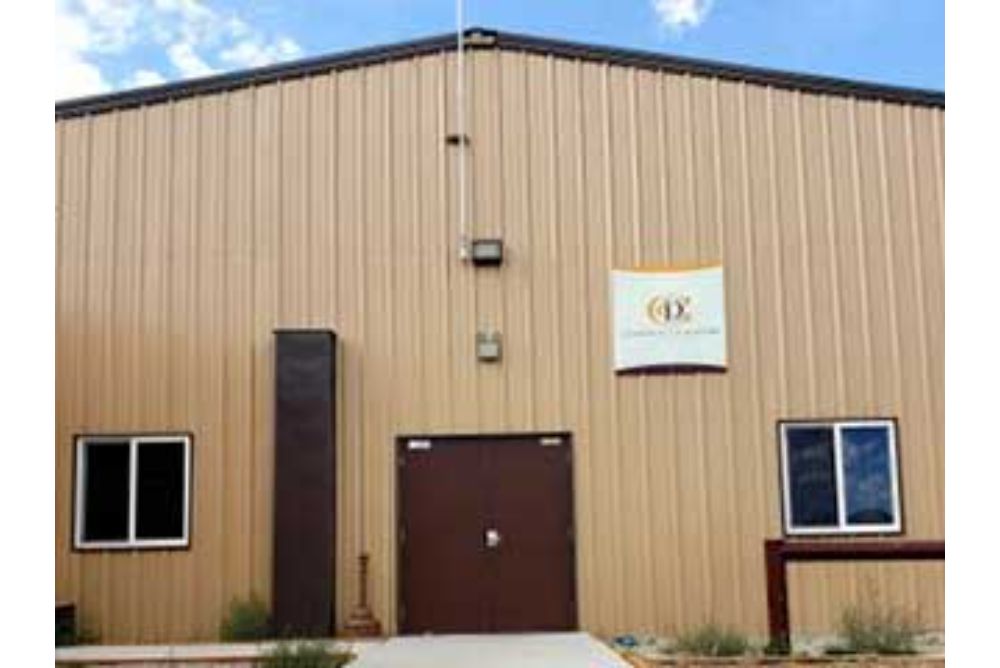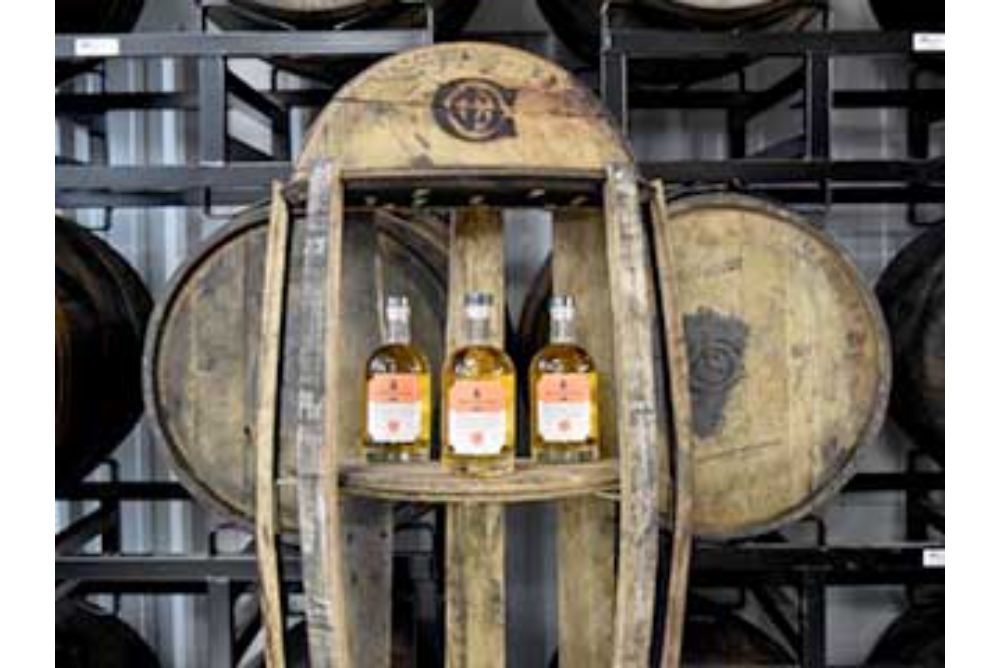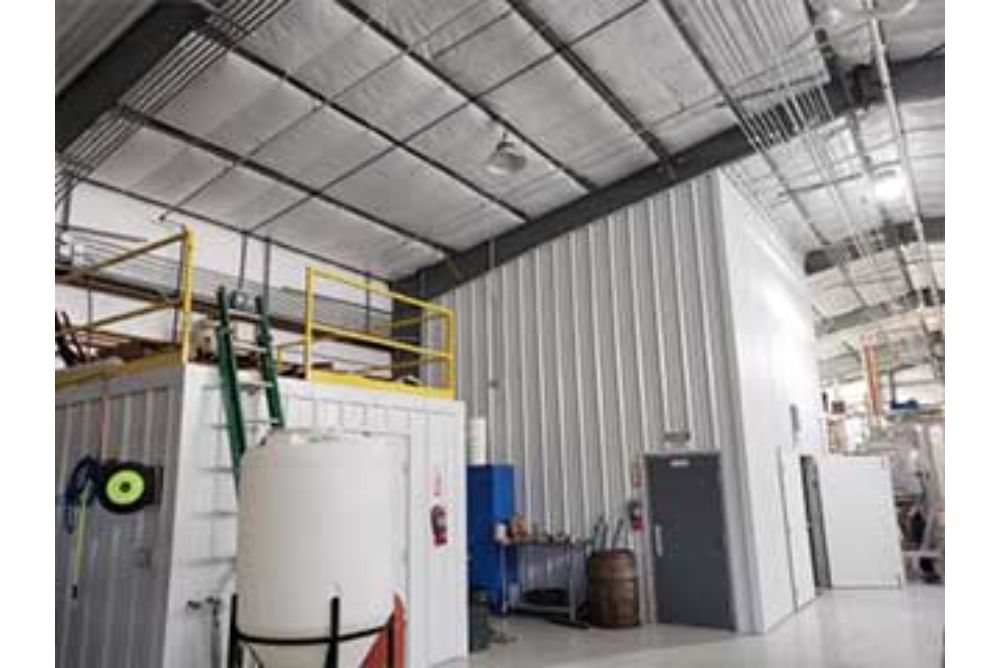 Building Specifications
Founder and master distiller, Tim Trites collaborated with Sunward Steel Buildings to design and manufacture a building that would house his headquarters, distillery and barrel aging room. Upon completion, we incorporated a design that pays tribute to Southwest Wyoming and also acknowledges the beauty of the high desert while complimenting the surreal solitude of the sand and sagebrush state.
Sunward provided a premanufactured steel building kit from our Wedgcor production line to complete this project. Once onsite and erected, the building stands at a stately 50'x 120'x 18' in size. The canopy of this distillery building rests with a gable frame roof line, a subtle 2:12 pitch; dually purposed and required for a ready and smooth running rickhouse. A personal preference of simplistic sustainability was easily attained as we incorporated (10) 17ft translucent panels into the final wall configuration. Thus achieving a conducive eco-friendly design that allows maximum hours of sunlight into the structure.
A Rickhouse Review
Other accommodations and components include (3) 3070 commercial walk doors, (2) 12'W x 14'H overhead doors, (1) 6'W x 7'-2" H walk doors, and (4) 4'W x 5'H windows. One of the benefits of buying a Sunward Steel Building is that the components are prefabricated, cut, welded, and drilled at our facility for easy, on-site assembly.
The final design introduces colorful connotations with simple and yet sophisticated tones that will catch you by surprise. Debuting Sarharah Tan exterior walls and a Burnished Slate trim package, we captured the crimson-tinged earth, and golden dry prairie hues of Southwest Wyoming.
Featured Sunward Steel Industrial Goods Buildings