Steel Garage in Cotopaxi, Colorado
Sunward Steel Buildings manufactured and supplied this pre-engineered metal building in Cotopaxi, Colorado, in July 2020.
The steel garage merges the strength and durability of steel construction with a traditional barn-style aesthetic, creating a versatile, low-maintenance space the owner can utilize as needed. The main building has ample curb appeal thanks to a Gray exterior, Rustic Red trim and a customized, monitor-style roof. A steel lean-to on one side creates a dry, open-air workspace or animal storage area, while the fully enclosed barn building provides a safe, all-season place to store goods, service machinery or house animals in inclement weather.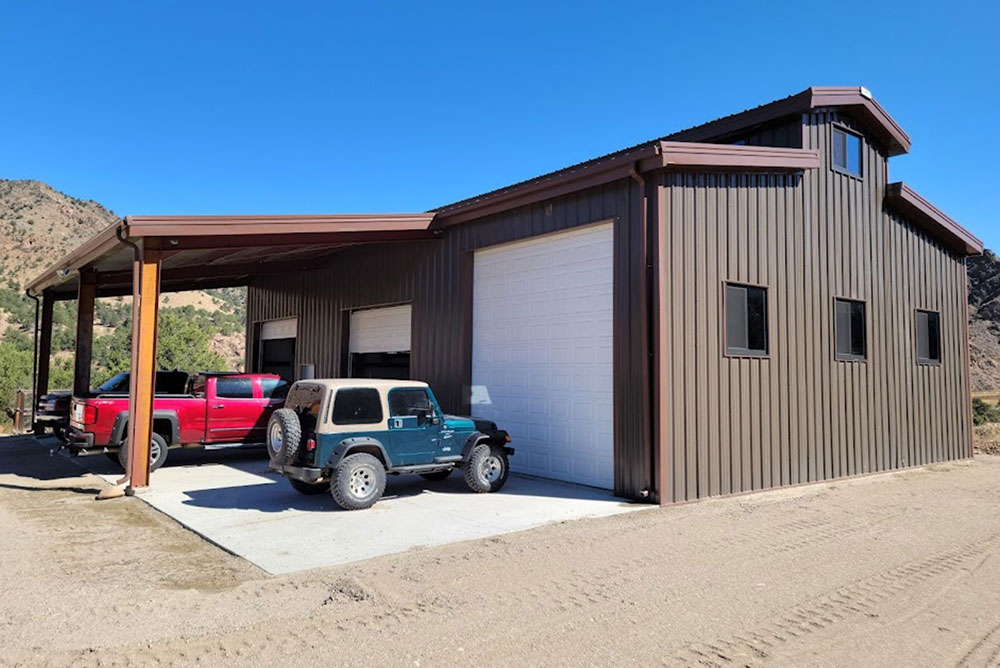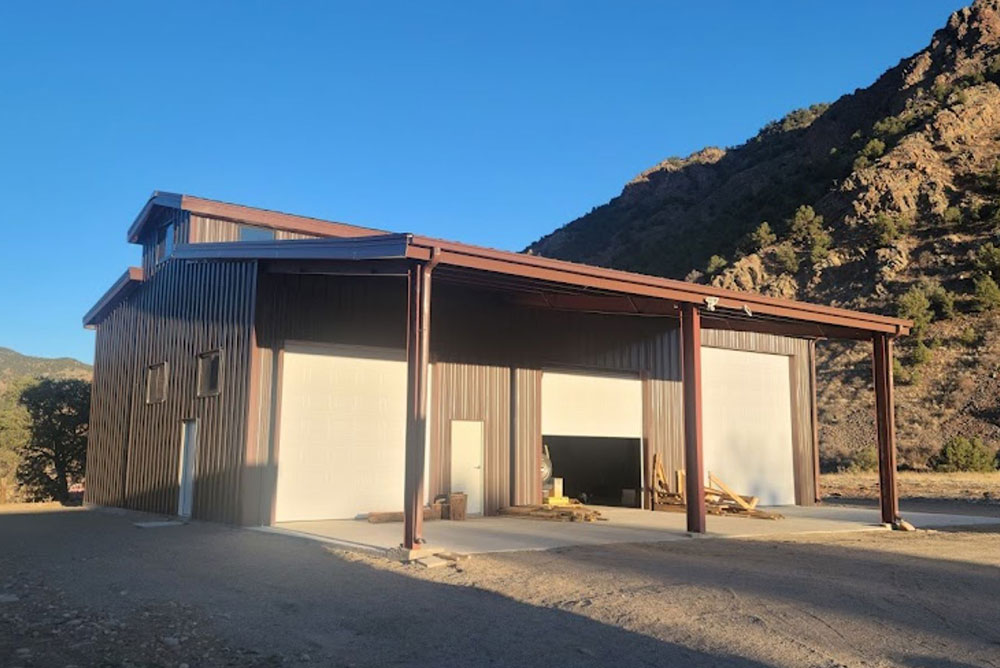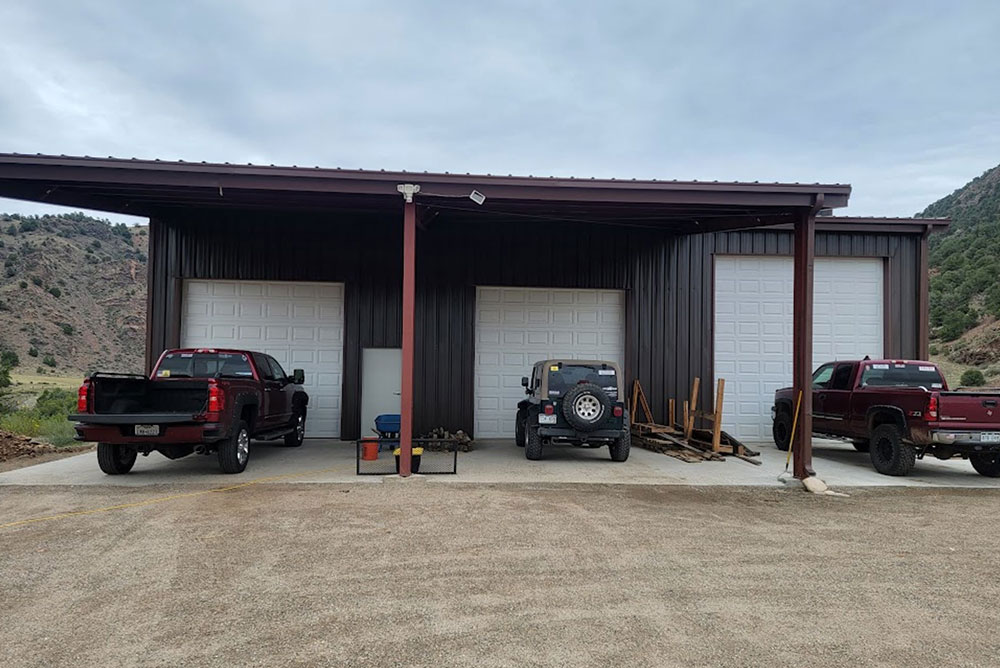 Building Specifications
The main building is comprised of heavy-duty, 26-gauge hi-rib steel panels and is 40'x60'x18' in size. It has a wide clear span that eliminates the need for interior trusses or columns, maximizing usable floor space, and its high ceilings make it well-suited for storing oversize farm equipment or vehicles.
The metal lean-to attached to the main farm building is 20'x40.33'x14.67'/18', and both structures have hardwearing, corrosion-resistant roofs with 2:12 pitches offering protection overhead. The main metal barn has (20) framed door and window openings in a variety of sizes located throughout. Included are:
(2) 3070 openings enclosing (2) 3070 commercial walk doors
(1) 14'x16' overhead door opening
(2) 12'x12' overhead door openings
(3) 4'x4' window openings
(8) 3'x2' window openings
(4) 4'x3' window openings
Engineered for the heavy snowfall and typical climate characteristics of the Cotopaxi area in mind, the metal farm building includes gutters and downspouts along the roofline, which help move moisture away and keep the barn watertight. The main metal barn and the accompanying steel lean-to also have high, 40-psf roof snow loads and 115-mph wind speed ratings in accordance with local building codes.
Attractive, Customizable Steel Farm Buildings
This metal farm building is a prime example of how far steel buildings have come in terms of style and appearance. While it has a traditional barn-style exterior that looks like that of a wooden barn, it offers the structural integrity that only steel construction can achieve, giving buyers the best of both worlds.
Located in Fremont County, the town of Cotopaxi is home to just a handful of residents. It sits about 33 miles west of Canon City and about 25 miles southeast of Salida.
Featured Sunward Steel Garage & Shop Buildings