Steel Horse Barn in Sandy Spring, Maryland
Sunward Steel Buildings, Inc. supplied this pre-engineered steel building in Sandy Spring, Maryland, in October of 2020.
Now used to house horses, goats, and other farm animals, the durable, low-maintenance metal farm building has a traditional barn-style appearance that blends well with the surrounding rural landscape. Rustic Red in color with complementing Polar White accent trim, the building offers the same classic aesthetics as a traditional wood farm building but is stronger, sturdier, more economical, and more resistant to damage.
Durable, Economical Construction Solutions for Farms & Ranches 
Often favored by farmers and ranchers looking for places to store horses, farm animals, hay, tack supplies, or agricultural equipment, pre-engineered steel barns and farm buildings have become increasingly popular alternatives to wooden farm and ranch buildings. Ultra-durable and resistant to damage resulting from extreme temperatures, moisture, fire, and pests, metal farm buildings maintain their strength and beauty through the years while requiring only minimal maintenance in return.
Located in Montgomery County, Sandy Spring is a historic community that sits in the center of a network of small, rural villages. It lies about 28 miles from Glen Burnie and about a 30-mile drive from Baltimore.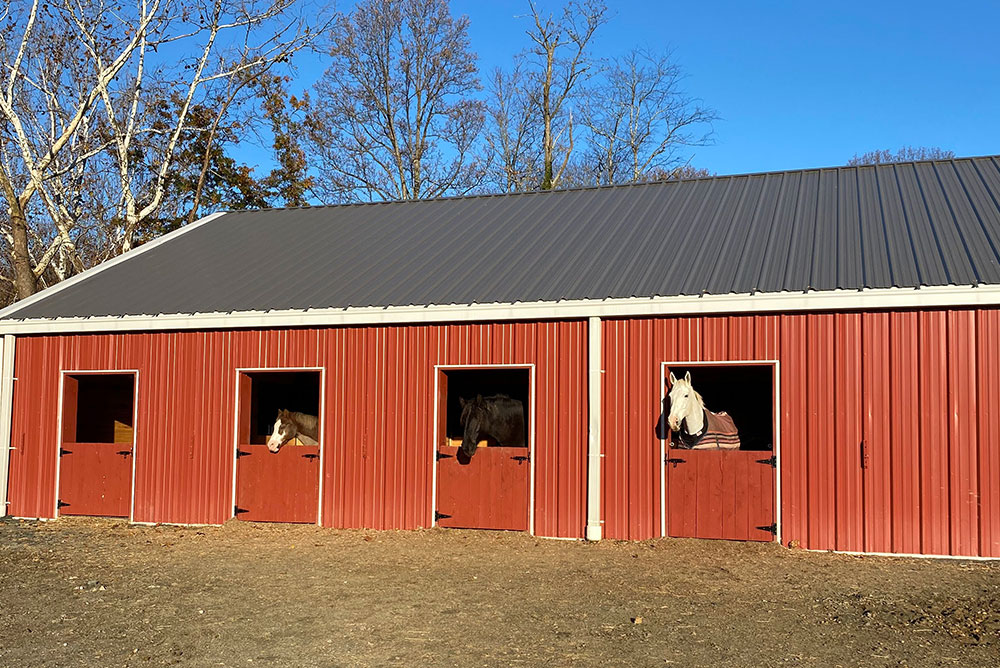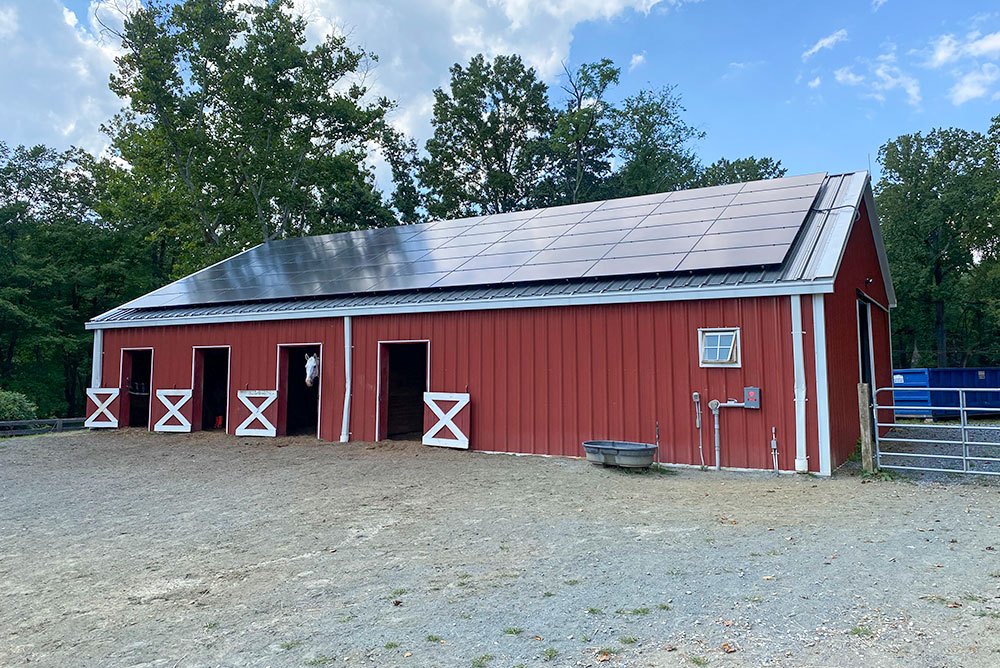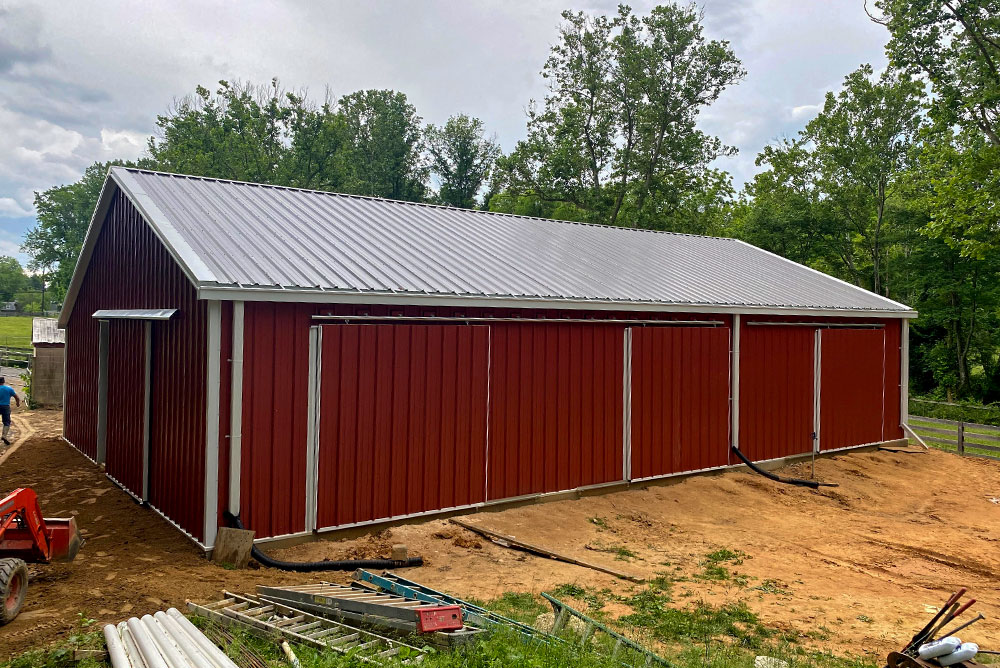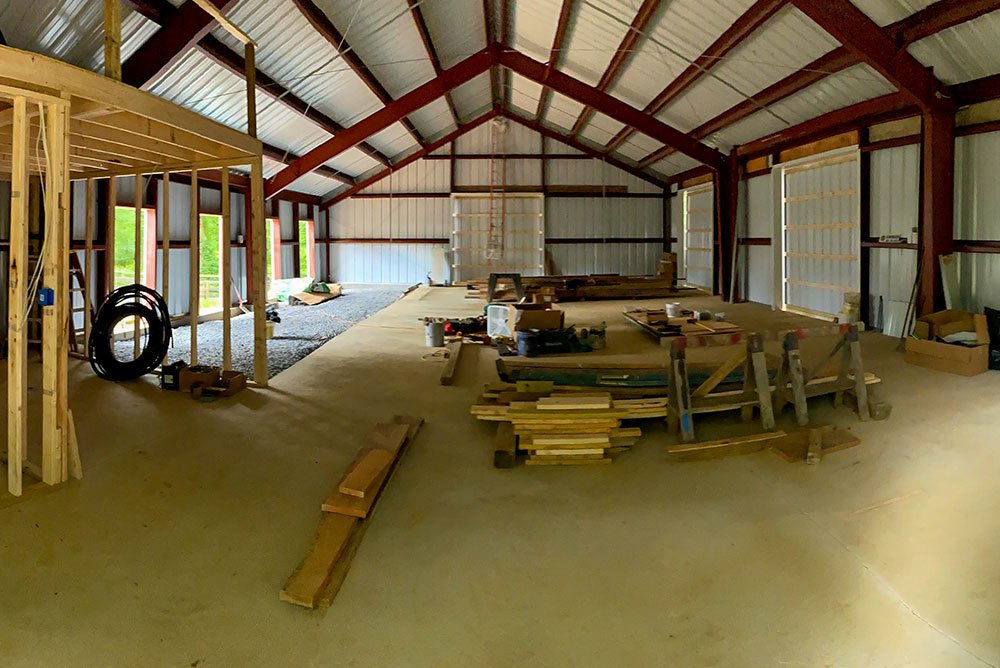 Building Specifications
The steel farm building boasts a wide clear span that creates an open, column-free interior with plenty of room for horse and animal stalls. Comprised of rugged, high-end steel components, the metal barn stands 40'x64'x10'/12' and has a hardy, corrosion-resistant Galvalume roof with a 6:12 pitch providing protection for animals from above.
The metal barn has (9) framed door and window openings throughout, which include (4) 3'4"x7'2" walk door openings that allow general access inside and (5) 10'x10' overhead door openings that create ample room for moving animals, farm equipment or supplies in and out. Engineered with Maryland's variable weather and seasonal snowfall in mind, the steel barn also features several climate-related accommodations.
It has 6" snow gutters in eight different locations along its roof, which help control and divert water away from the roof system and the building's foundation. The farm building also has a 35-psf snow load and a 115-mph wind rating in compliance with the building and engineering codes currently in place in Sandy Spring.
Featured Sunward Steel Metal Horse Barn & Barn Buildings