Metal Shop Building in Hooper, Colorado
Sunward Steel Buildings, Inc., supplied this pre-engineered metal building in Hooper, Colorado, in October of 2020 to Dry Valley Farm.
Durable, Easy-to-Raise Steel Shops & Workshops 
Easy to raise, customize and maintain, pre-engineered metal shops and workshops are ideal for automotive, warehouse, storage, and manufacturing use, among other types. Available in a wide variety of sizes and designs, these buildings arrive partially assembled, which streamlines the erection process and cuts costs in comparison with erecting wood structures. Prefabricated metal shops also have near-limitless customization options, allowing owners to create exactly what they need in terms of space, insulation, amenities, and more. 
This particular metal shop houses goods intended for shipping and protects them against extreme temperatures, harsh weather patterns, theft, and other possible hazards. 
A small, sparsely populated statutory town located in south-central Colorado's Alamosa County and San Luis Valley, Hooper sits not far from Great Sand Dunes National Park. The community lies about a 30-mile drive from Crestone and about 20 miles north of Alamosa.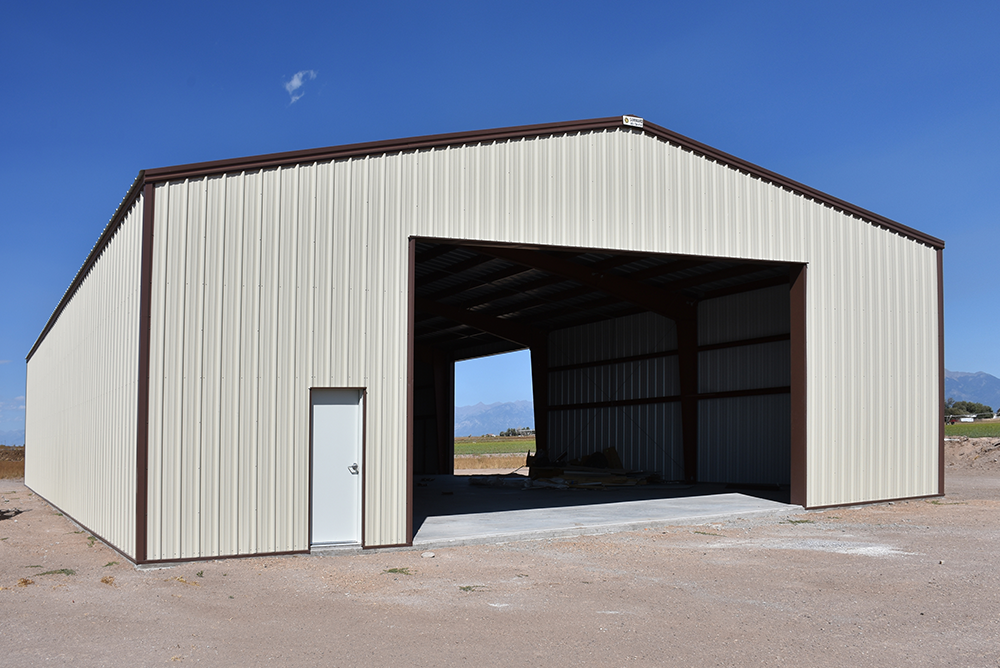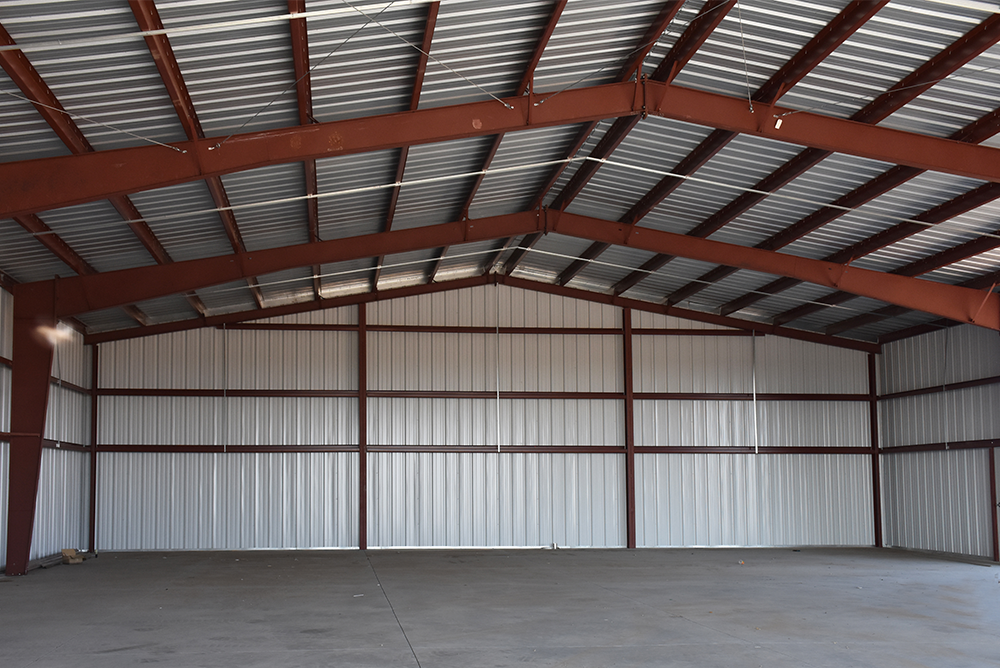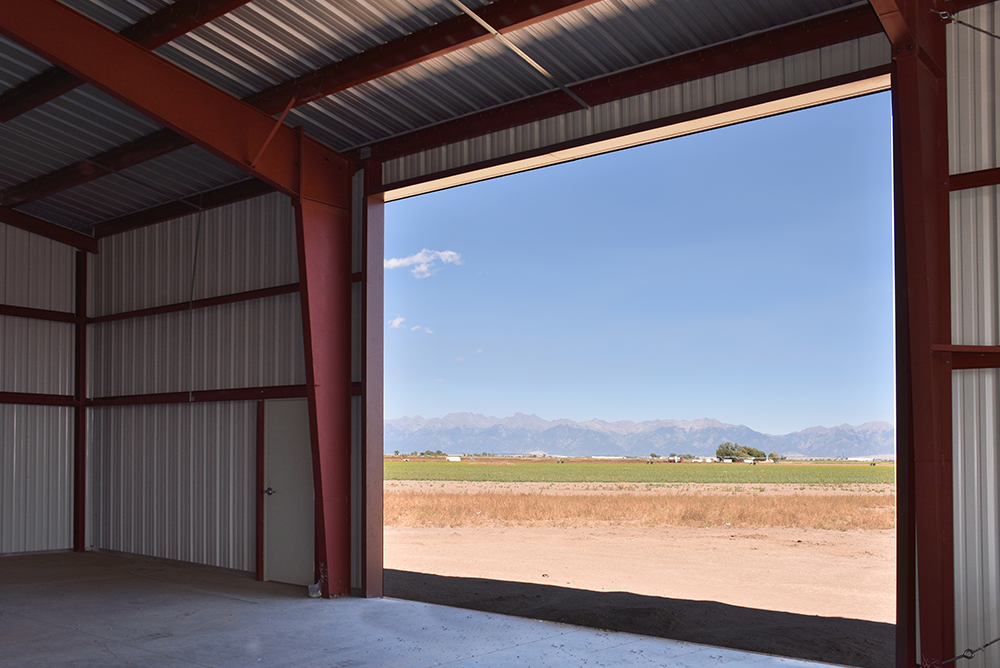 Building Specifications
Now used as a shop by a freight-shipping company, the durable, low-maintenance metal building is comprised of sustainable, high-quality steel parts and boasts an open, clear span design that eliminates interior columns or trusses. When erect, the metal farm building is 60'x80'x18' and has a high overhead clearance that makes it well-suited for storage.  
Engineered for life in southern Colorado, the metal shop has a rugged, corrosion-resistant steel roof with a 2:12 pitch offering reliable protection from above. There are also (4) framed door openings in several different sizes that allow building users, machinery, vehicles or equipment in and out. 
Found throughout the steel building are (2) 3070 walk door openings enclosing (2) 3070 commercial walk door systems, (1) 18'x14' opening for an overhead door and (1) 30'x14' framed opening that will also house an overhead door. The steel shop also features several climate-related accommodations that enhance durability and keep it compliant with the building and engineering codes currently in place in Alamosa. It has a high, 130-mph wind speed rating and a 24.5-psf roof snow load. 
Featured Sunward Steel Garage & Shop Buildings