Indoor Tennis Facility in Parker, Colorado
Sunward Steel Buildings, Inc. had the honor of manufacturing and supplying this pre-engineered steel building on behalf of a client in Parker, Colorado.
Following a ribbon-cutting event held March 30, 2018, the building officially serves as the Parker Racquet Club, a climate-controlled, all-season indoor tennis facility that caters to players of all ages and abilities. Offering six cushioned tennis courts, a lobby, a locker room, a 135-foot mezzanine for viewing purposes and more.
This steel recreational facility undergoes heavy year-round usage by Parker residents as well as other members of the surrounding Denver metro community who come to play tennis or pickle ball. The club also hosts tournaments and leagues.
A Family Owned & Operated Recreation Center
Sunward Steel took immense pride in assisting with this particular project and is an avid supporter of all efforts that enhance athletic and recreational opportunities for youths and adults. In addition to offering private and group lessons for juniors and adults, the Parker Racquet Club offers summer camps, adult socials and mixers, tournaments and more.
The striking, state-of-the-art steel facility also features a number of "green" elements including top-quality LED light fixtures and is centrally located in the heart of the town of Parker.
A home-rule municipality set within central Colorado's Douglas County; the town of Parker is popular among commuters who travel to Denver for work from the southeasternmost corner of the metro area. The community sits roughly 17 miles north of Aurora and about 10 miles southeast of Centennial.
Considering purchasing a prefabricated steel building for recreational or commercial athletic use in Colorado or another part of the country? Explore our options for metal buildings in Colorado or click here for a price quote.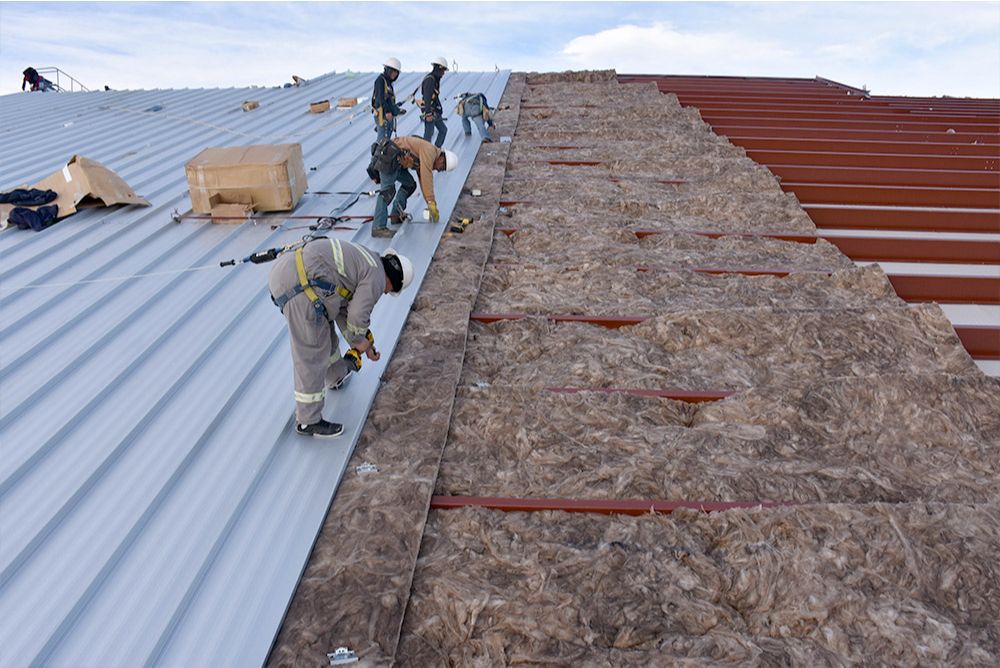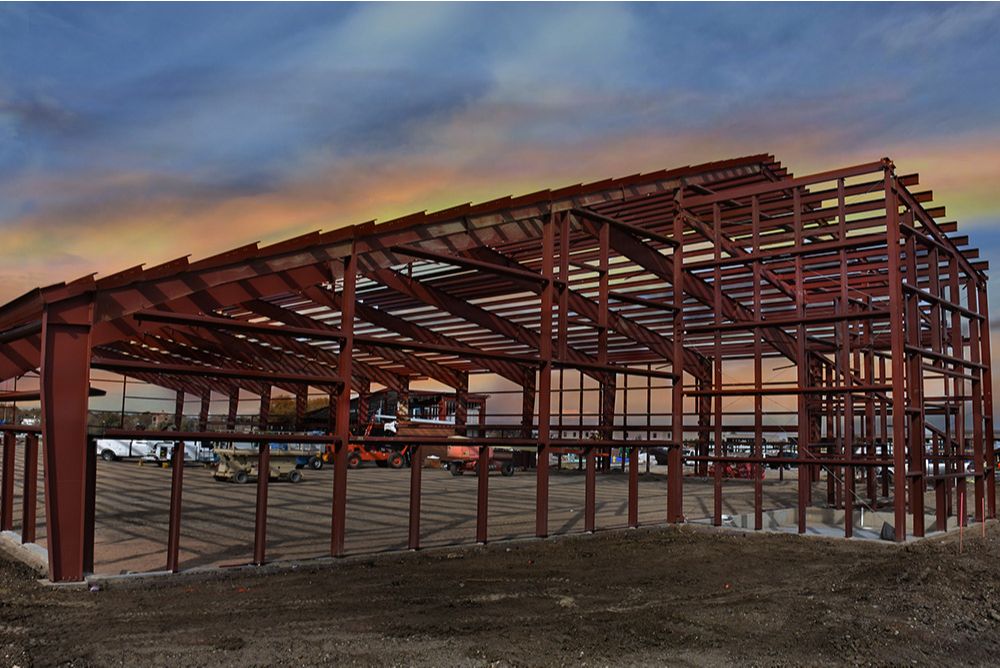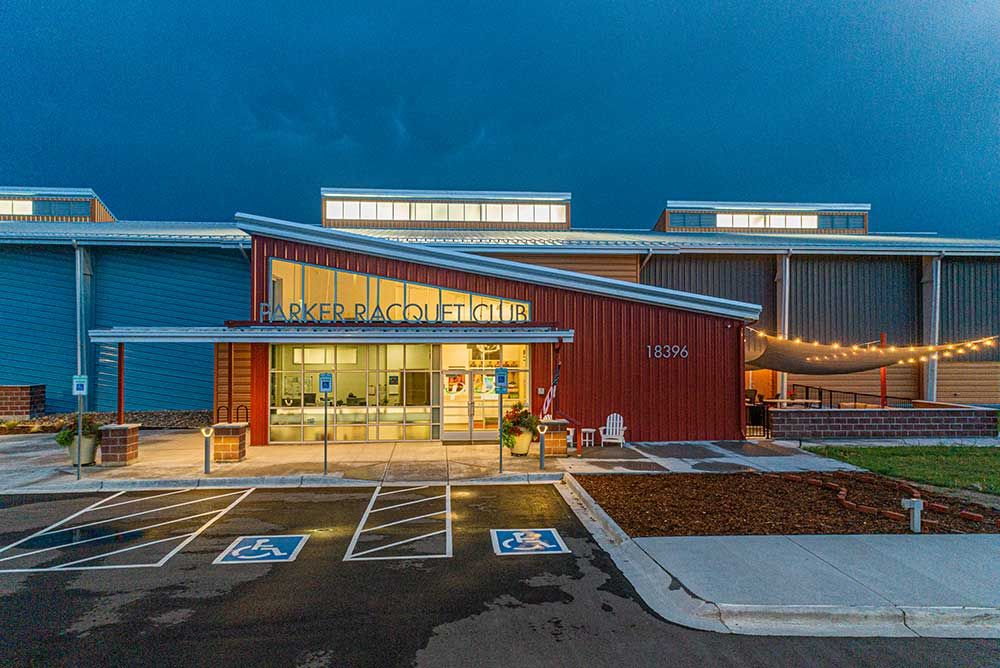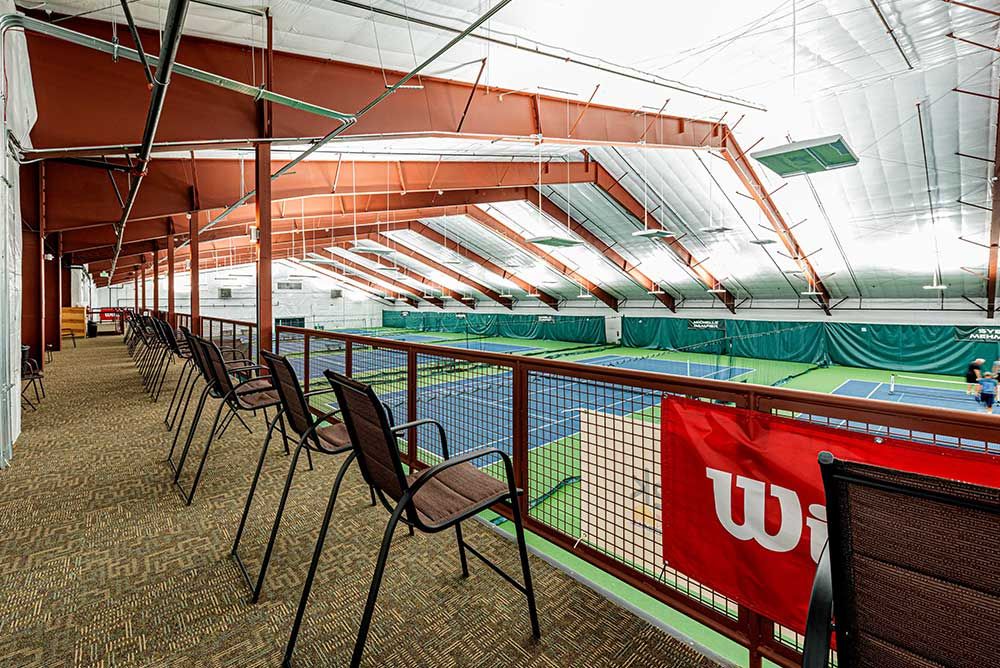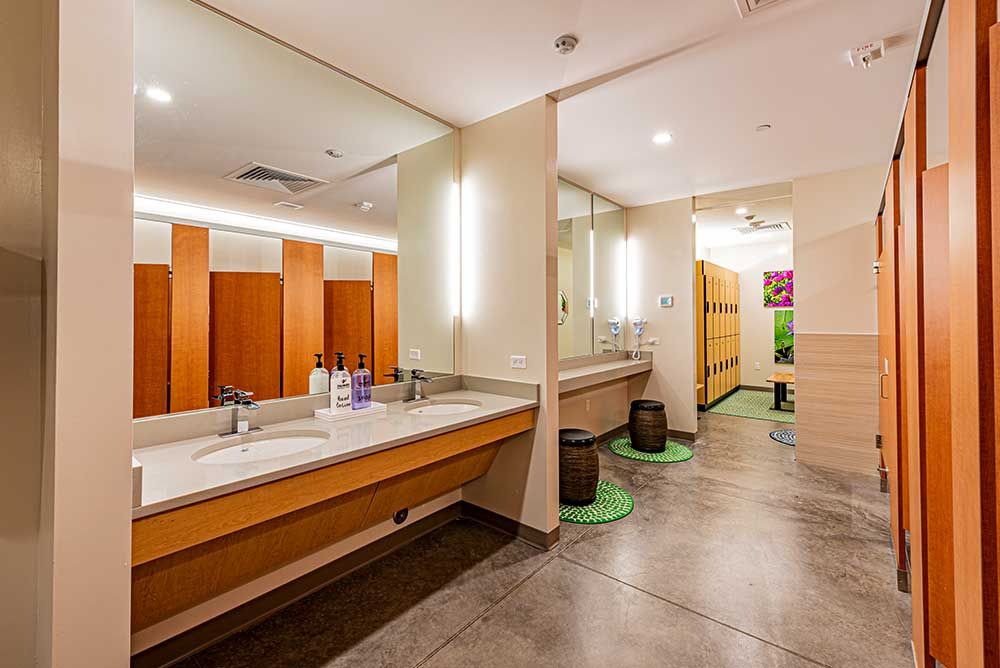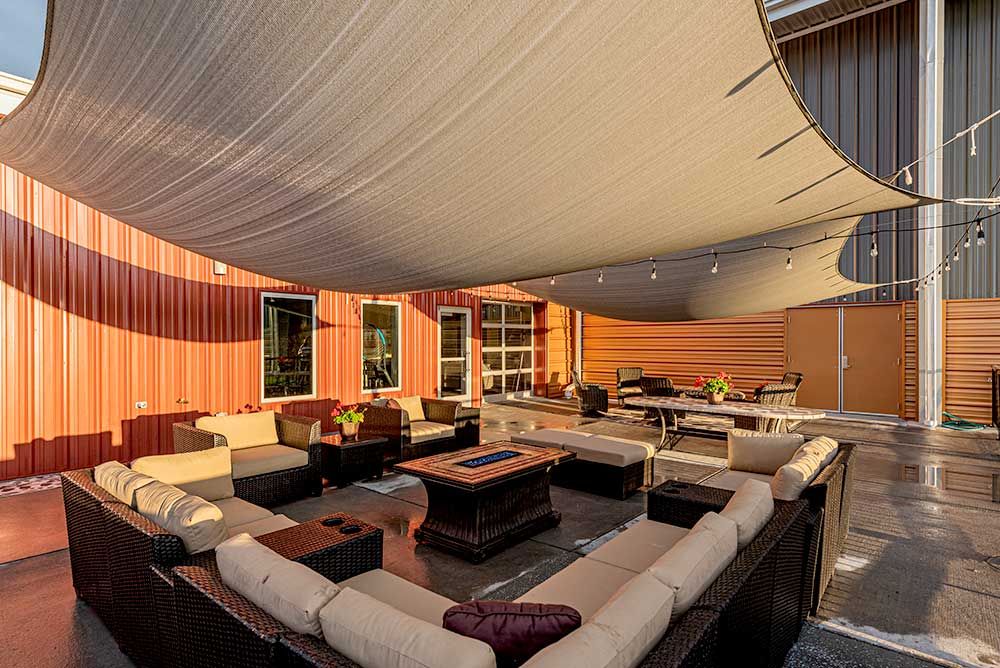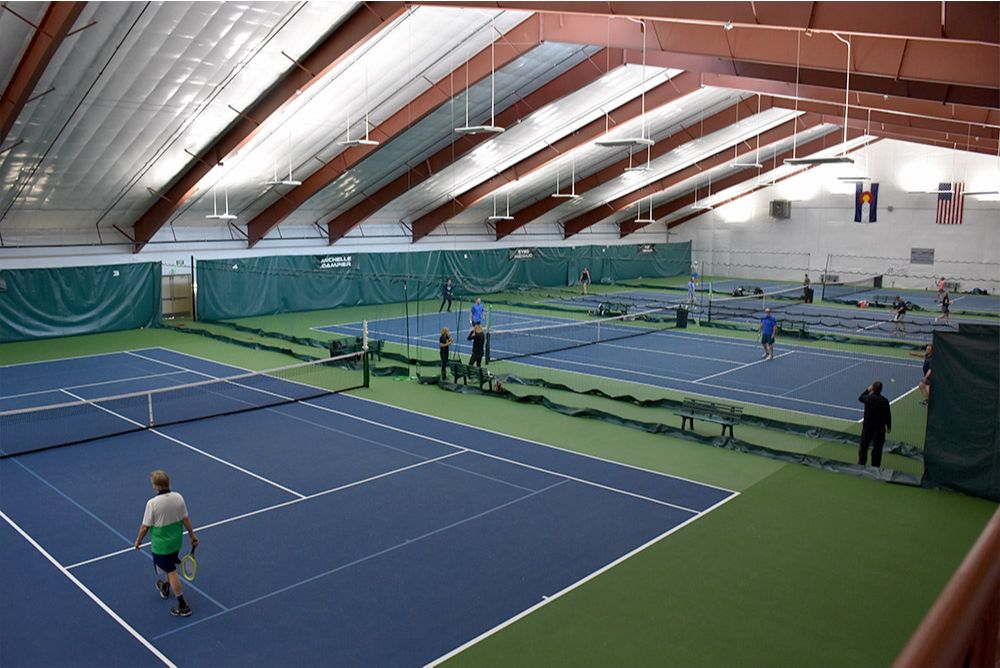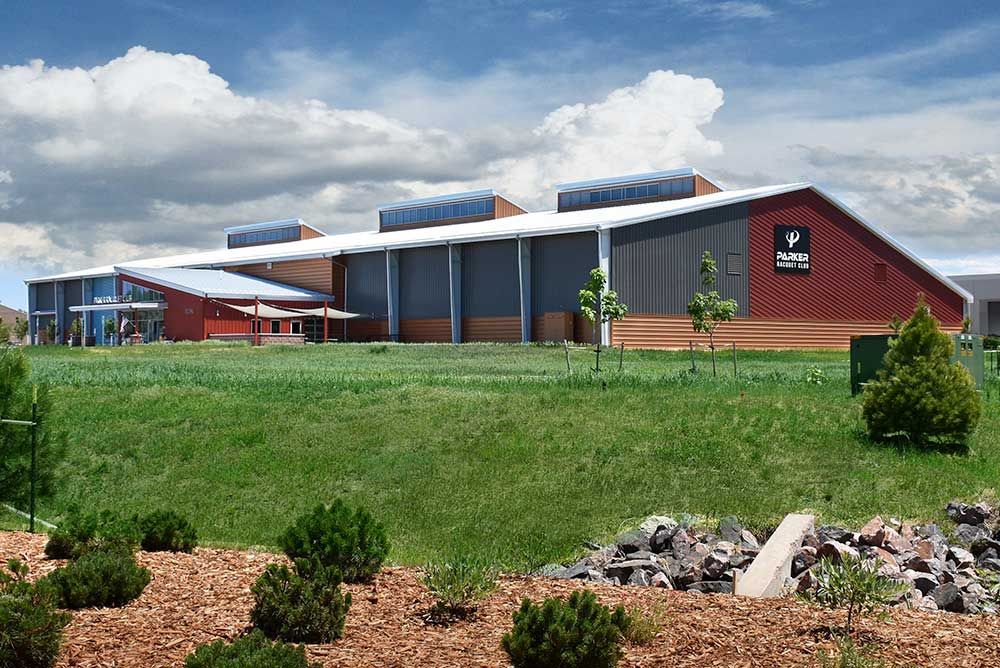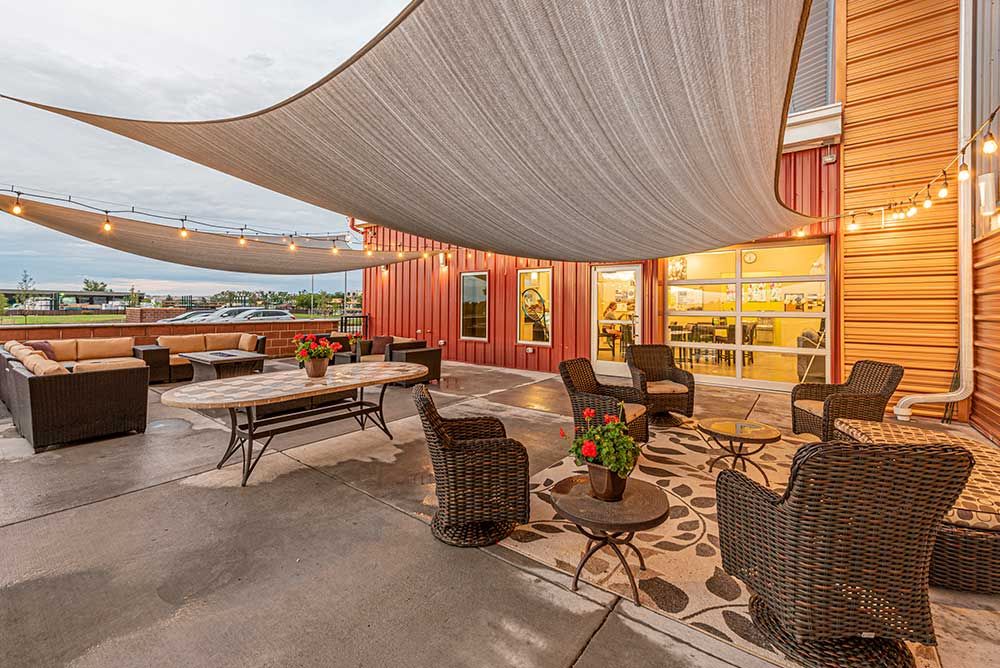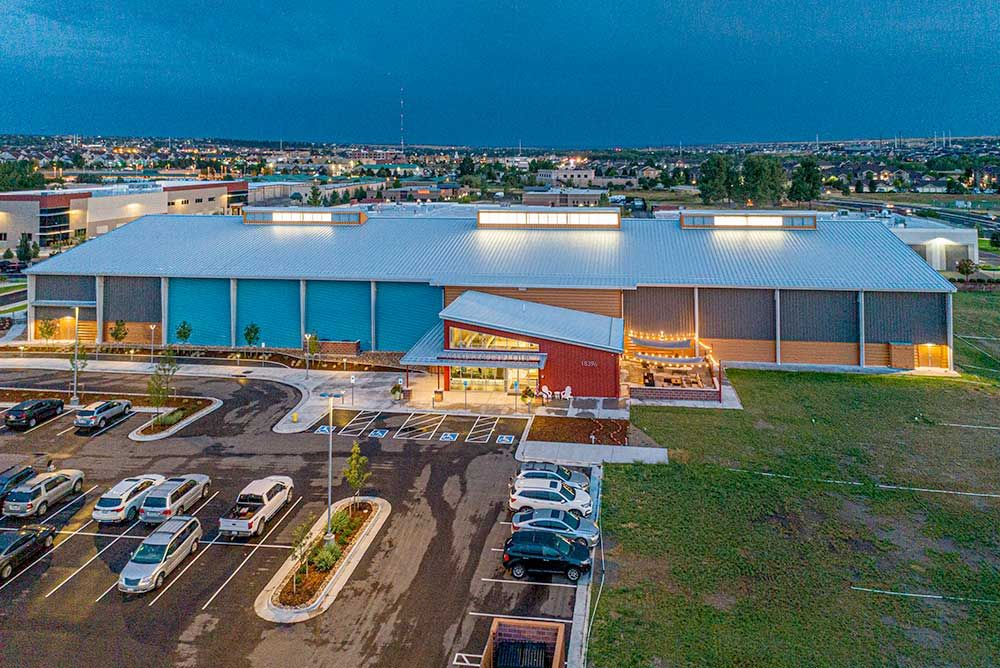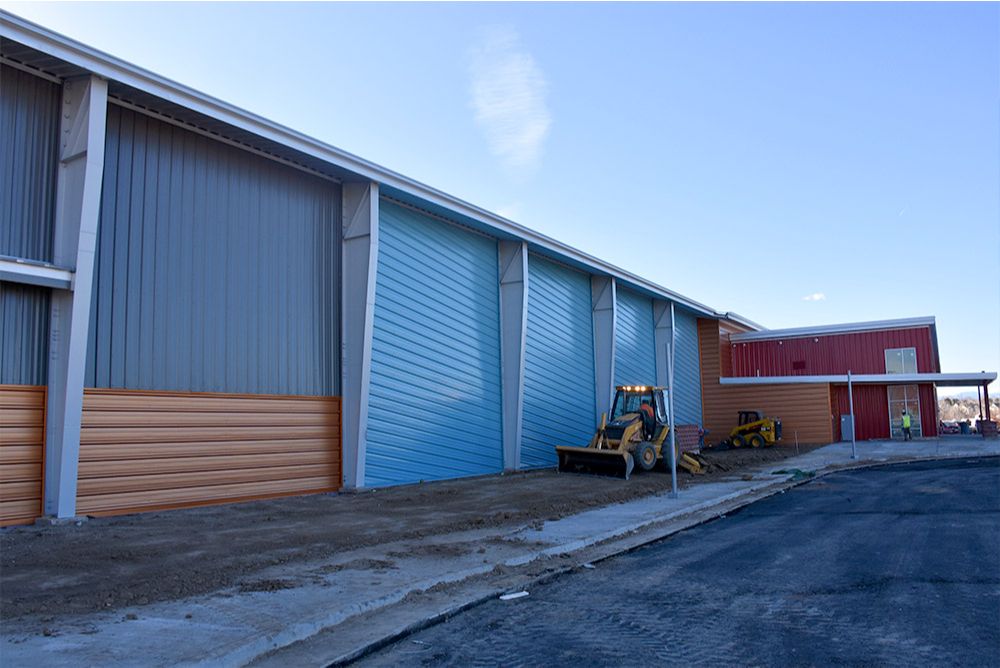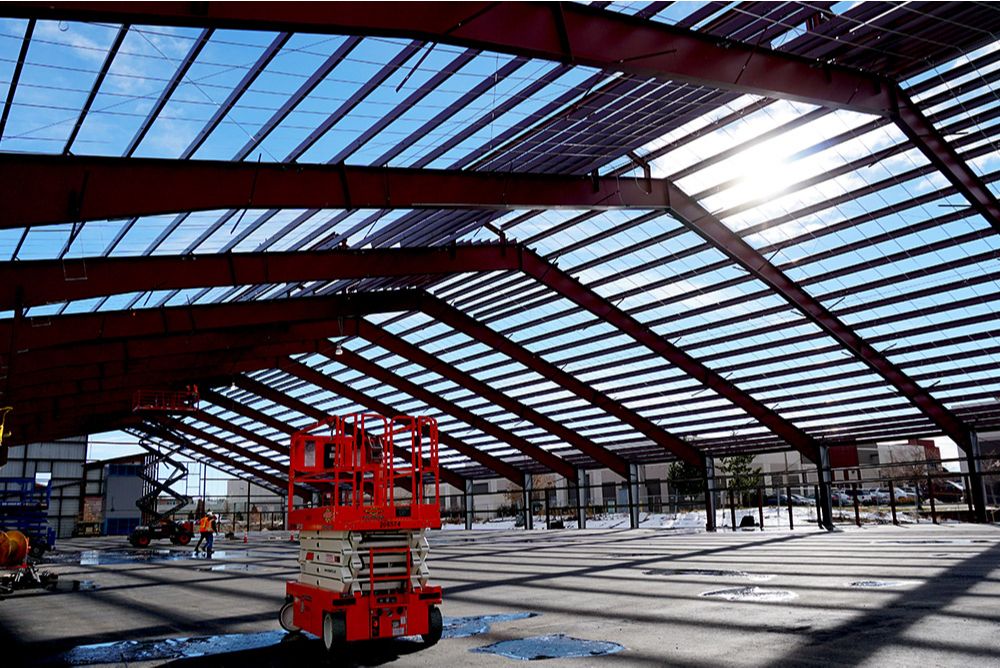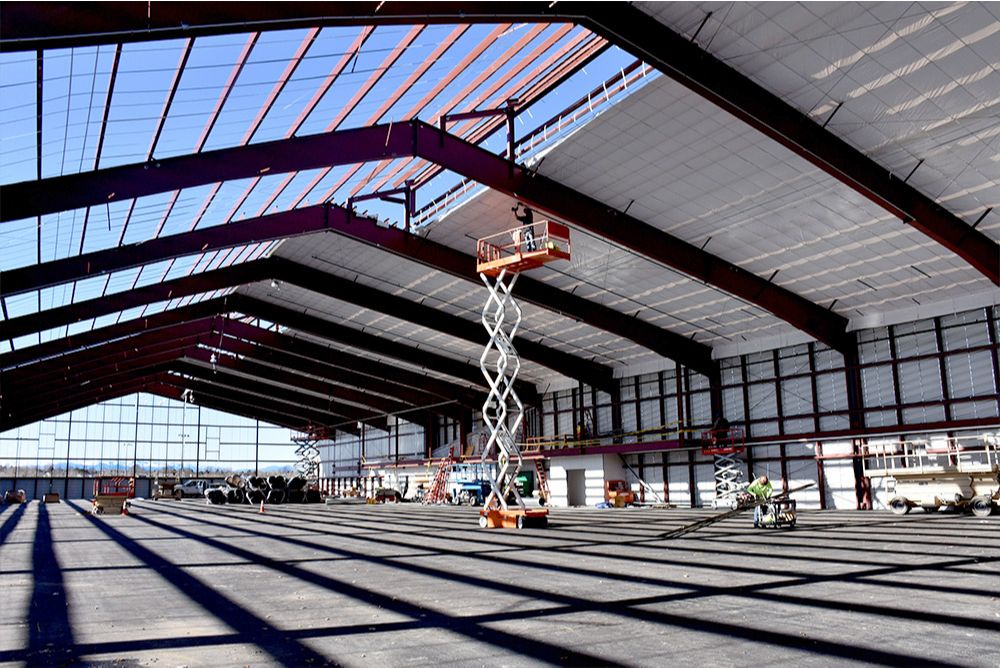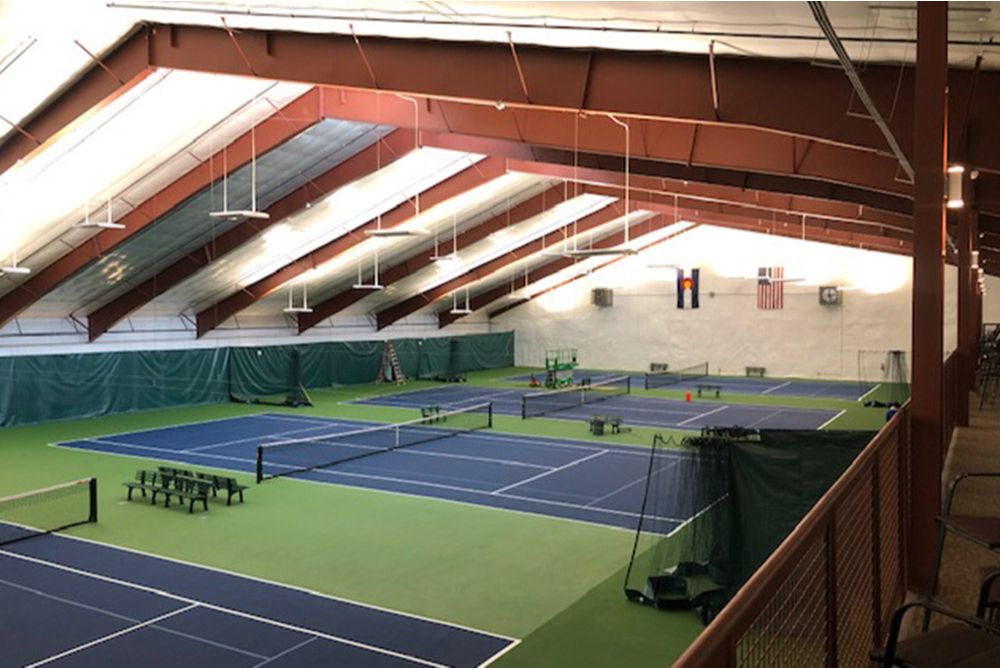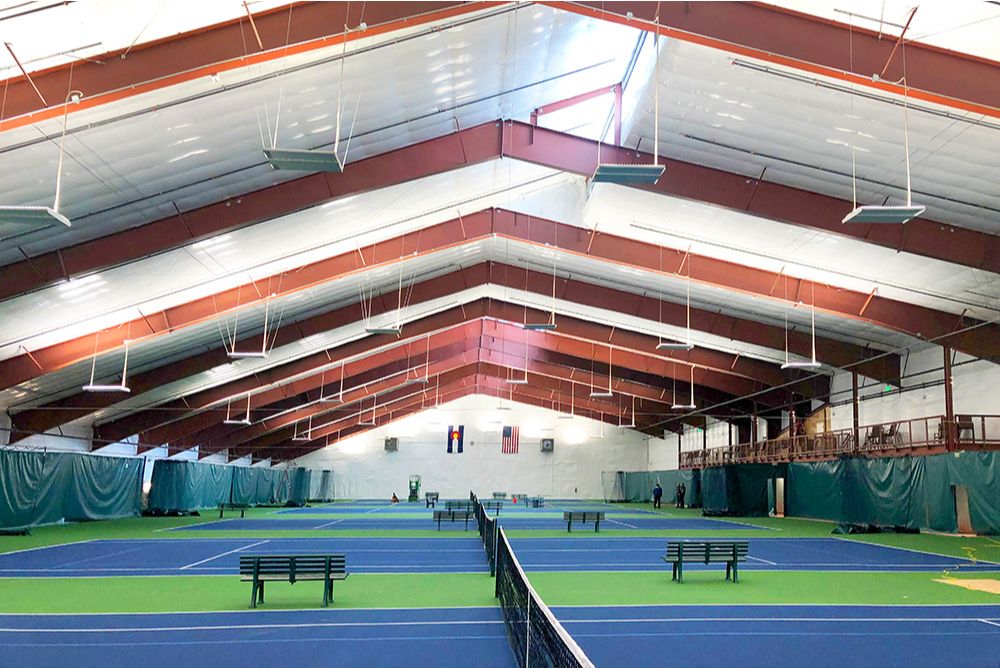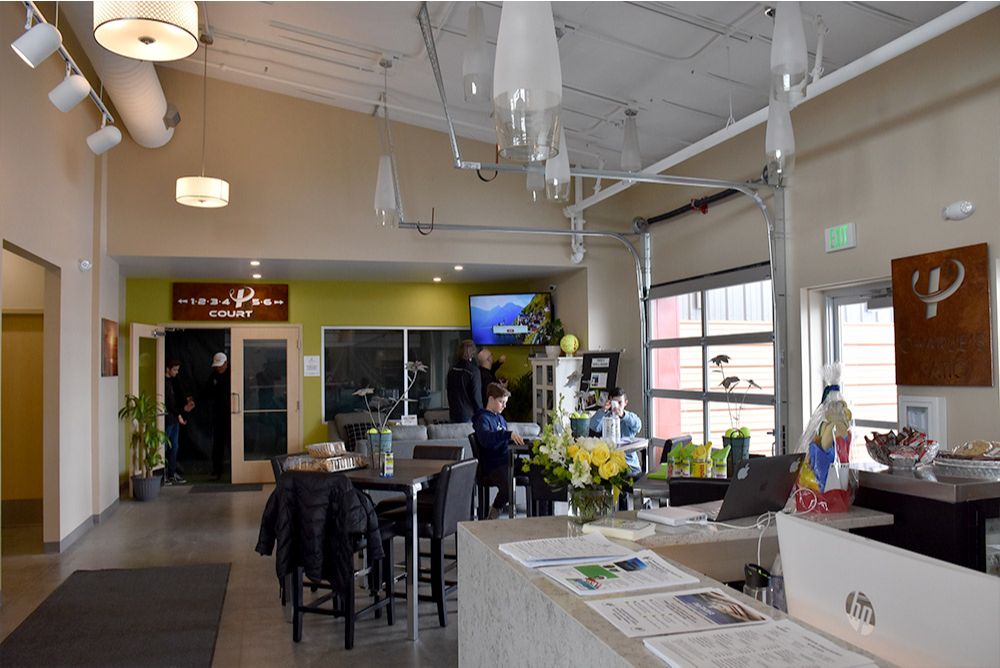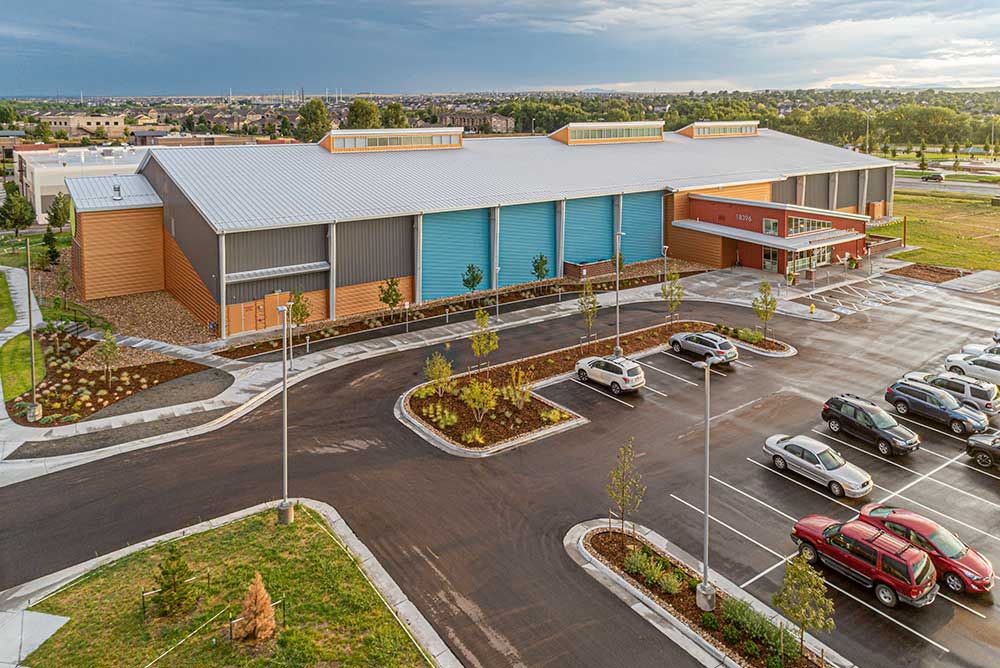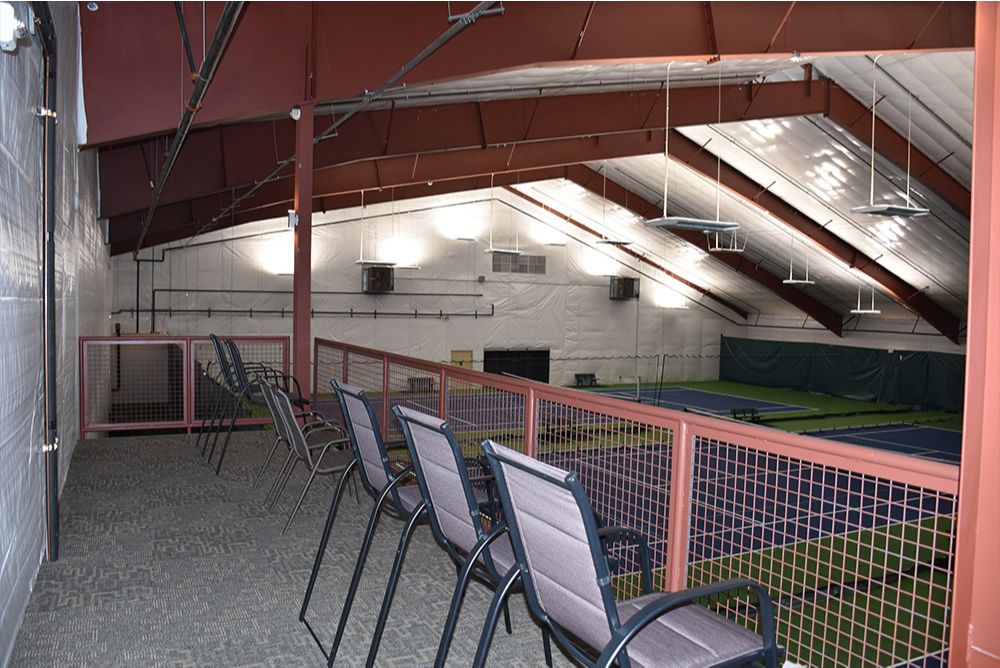 Building Specifications
Boasting an unobstructed clear-span design ideal for tennis play as well as viewing, this expansive prefabricated metal building stands 140'x320'x27' in size and includes an accompanying hanging mezzanine that makes for an ideal viewing area. Unlike traditional mezzanines, this one hangs from overhead supports, rather than having supports underneath, which provides more room below for tennis players and foot traffic.
Attached to the main athletic building is a welcome center that stands 50'x42'x20' with a check-in area, a lobby and restrooms. A separate, smaller pre-engineered steel building, meanwhile, serves mechanical purposes while freeing up more room in the other structures for recreation, administrative efforts and the like.
In order to accommodate the town of Parker, which requested an aesthetically pleasing steel building with an attractive exterior façade, the Sunward team worked tirelessly alongside the Racquet Club owners to create a building that not only met their needs, but fit in stylistically with the other buildings in town.
To do so, designers included a number of special features, among them clerestories with skylights in the club's roof and horizontal, vertical and diagonal panel in five different colors that enhance style and curb appeal of the building.
Engineers also included reverse tapered columns on the main metal athletic building, which maximizes usable space by adhering to the exterior of the building, rather than the inside.
A double-layer high R-value Energy Saver insulation system in the racquet club's roof and walls serves as yet another special feature. The insulation system features highly durable fabric that holds up well in recreation centers and other indoor sports complexes.
Featured Sunward Steel Tennis Buildings