Steel Shop Building in Cottageville, South Carolina
Sunward Steel Buildings, Inc., was the supplier of this pre-engineered steel building in Cottageville, South Carolina, in September 2020.
Now use as a shop, the durable, attractive steel building offers superior strength and durability and arrives partially assembled, streamlining erection while lowering construction costs. Insulated to maximize energy efficiency and customized in line with the property owner's needs, the building serves a multitude of purposes and provides a dry, secure place to work, service vehicles, store goods, or otherwise utilize.
Durable, Customizable Steel Buildings
Often used as auto shops, garages, airplane hangars, and workshops, among other common applications, prefabricated metal buildings are available with a wide range of customizations and upgrades. From simple base buildings to highly customized structures engineered to meet specific wind, snow, or seismic requirements, pre-engineered metal buildings are well-suited for all temperatures and environments and are typically faster and easier to raise and more affordable than wood buildings.
Located in southern South Carolina, the town of Cottageville is part of Colleton County. It lies 11 miles outside Walterboro, the Colleton County seat, and about 20 miles west of Summerville.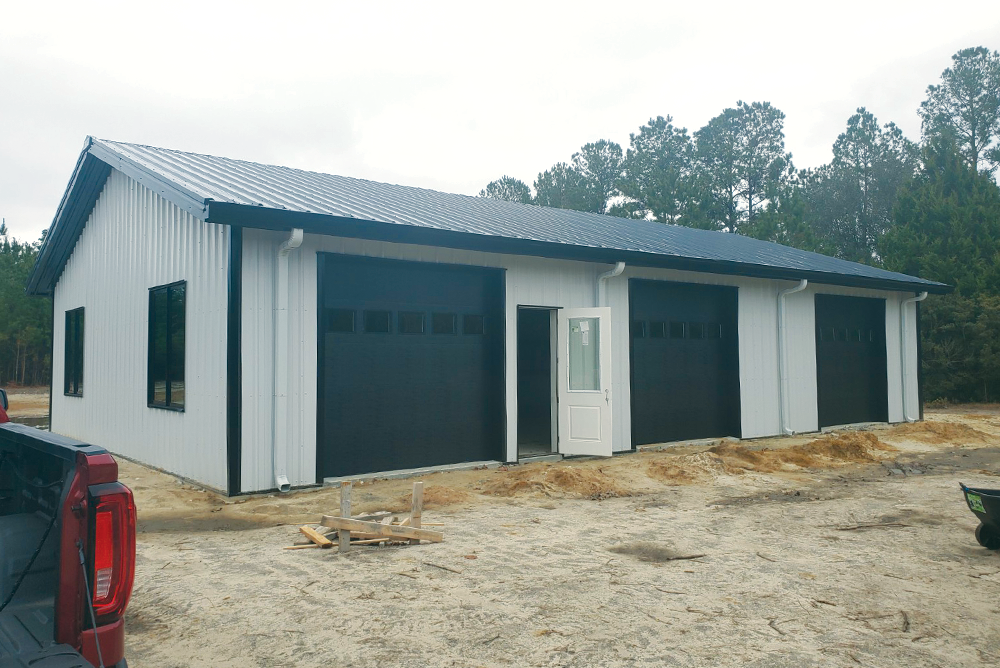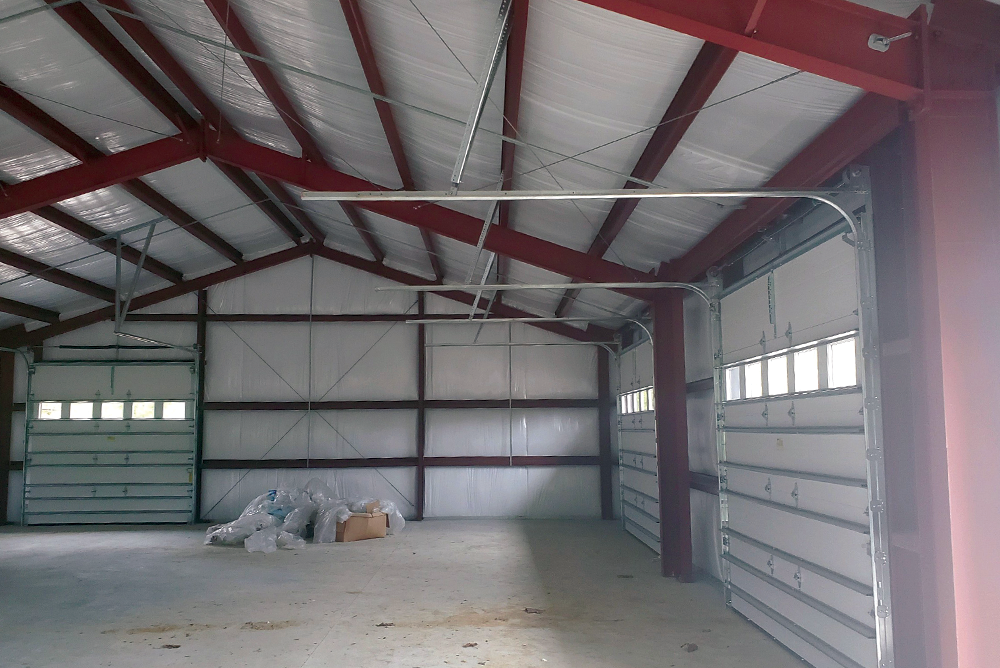 Building Specifications
Comprised of heavy-duty, sustainable steel components, the steel shop stands 40'x60'x12' once erect and boasts a broad clear span that maximizes usable floor space. Offering protection from above is a robust, corrosion-resistant steel roof with a 4:12 pitch, and installed within that roof is a 4" layer of fiberglass insulation.
The walls of the shop also hold 4" of fiberglass insulation, and both the roof and wall insulation have durable WMP-VRR facing adhered to the interior facing sides. The facing material gives the inside the metal building a clean, finished look, and it also helps protect the fiberglass insulation blankets against moisture, which keeps them functioning properly.
Additional shop customizations include (8) door and window openings that allow building users, equipment and natural light inside the space. Found throughout the workshop are (2) 3'4"x7'2" walk door framed openings, (4) 10'x10' overhead door openings, and (2) 6'x6' window openings.
The steel shop also has several climate and weather-related accommodations. It has a 6" rain gutter in four locations, which helps prevent water from pooling too close to the building's roof or foundation. It also has a 3.5-psf snow load and a high, 137-mph wind speed rating in consideration of Cottageville's location within a high-risk hurricane zone.
Featured Sunward Steel Custom Buildings