Steel Warehouse Building in Nicholasville, Kentucky
Sunward Steel Buildings, Inc., manufactured and supplied this pre-engineered metal building for a customer in Nicholasville, Kentucky, in November of 2020. 
Versatile and easy to erect, the insulated, energy-efficient metal building functions as a warehouse and shop, creating a safe, dry place the owner can use for storage, work and more.  The metal shop and warehouse's wide clear span eliminates interior obstructions, maximizing usable floor space, while its attractive, contemporary exterior blends well with the surrounding natural landscape. 
Metal Building Features & Customizations
Ash Gray in color with Charcoal Gray architectural trim, the metal building has an eye-catching exterior and stands a spacious 100'x100'x20' in size once constructed. A hardy, corrosion-resistant Galvalume Plus gable roof with a slight 1:12 pitch protects the interior of the building from the elements, and 6" rain gutters and downspouts help guard against condensation by diverting moisture away from the shop's roof and foundation. 
The metal shop and warehouse has (5) framed door openings throughout, which include (2) 3070 openings enclosing (2) 3070 commercial walk doors and (3) 20'x14' overhead door openings. An insulation package is another notable feature, with the buyer choosing to include it at the time of the building's construction, which is more cost-effective than doing so after-the-fact.  
In the roof of the steel warehouse and shop is a layer of R-19 insulation, while R-13 insulation lines the building's walls. Sunward Steel also engineered the prefabricated metal shop building to have a 20-psf roof snow load and a 115-mph wind load in accordance with local building codes. 
Versatile, Highly Customizable Steel Buildings
Offering far more strength and durability than traditional wood buildings provide, pre-engineered metal buildings have become increasingly popular alternatives to other building types thanks to their economical nature and ease-of-customization. 
This particular metal building is a prime example of the versatility metal buildings offer, merging warehouse and shop space into the same easy-to-erect structure. Located in Jessamine County in central Kentucky, the city of Nicholasville sits about 16 miles from Lexington and about 16 miles outside Versailles.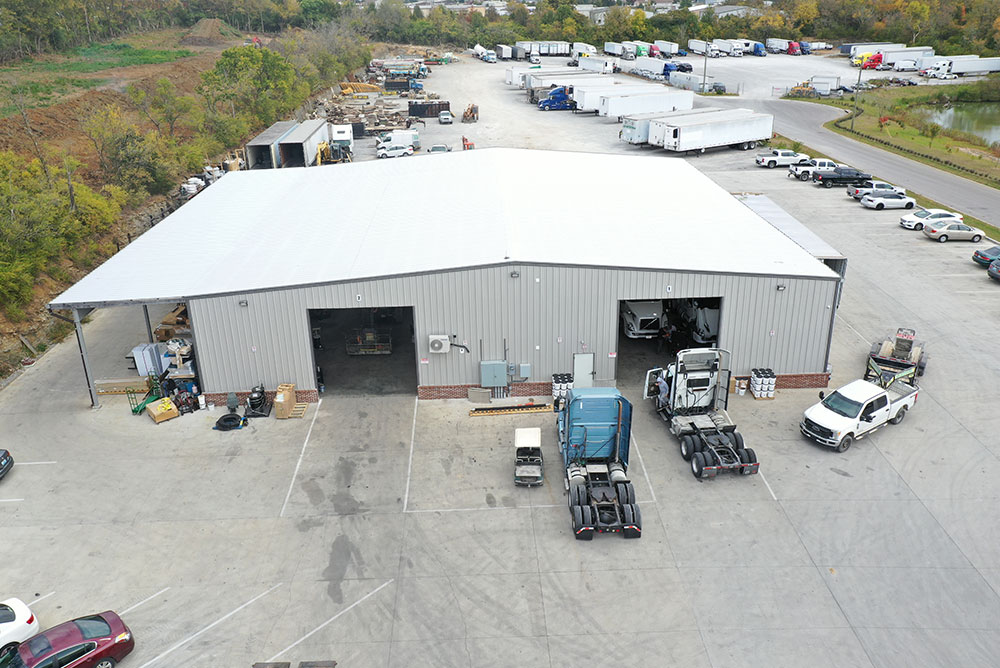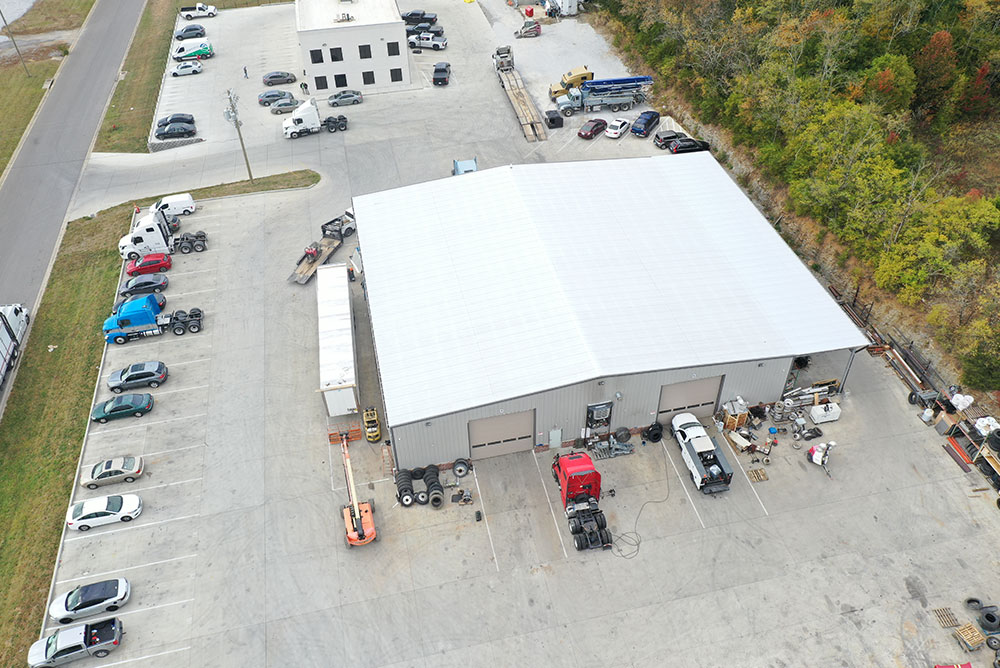 Featured Sunward Steel Distribution Warehouse Buildings
See Some of Our Latest Projects