Steel Building in Montpelier, North Dakota
Sunward Steel Buildings, Inc., fabricated and delivered this pre-engineered steel building to a customer in Montpelier, North Dakota, in February of 2022.
Durable, sustainable, and highly customized to meet the owner's needs, this prefabricated building now operates as a shop and features an open, unobstructed interior that maximizes space for work or vehicle storage. Engineered locally at one of Sunward Steel's two factories in Jamestown, North Dakota, this building underwent fabrication only 20 miles away from its erection site, shortening turn times while cutting shipping costs substantially.
Climate-Related Customizations & Enhancements
Engineered for North Dakota's heavy seasonal snowfall and variable climate patterns, this building complies with all building code requirements currently in place across Montpelier. It also has gutters and downspouts long its roof, which help protect the structure against condensation by preventing rain or snow from pooling on its roof or near its foundation.
The steel shop also features a 115-mph wind speed rating and a 40-psf roof snow load, which enhance durability with regard for the building codes in place at the property address. A small, lightly populated community in North Dakota's Stutsman County, Montpelier sits about 20 miles south of Jamestown and about a 118-mile drive from Bismarck.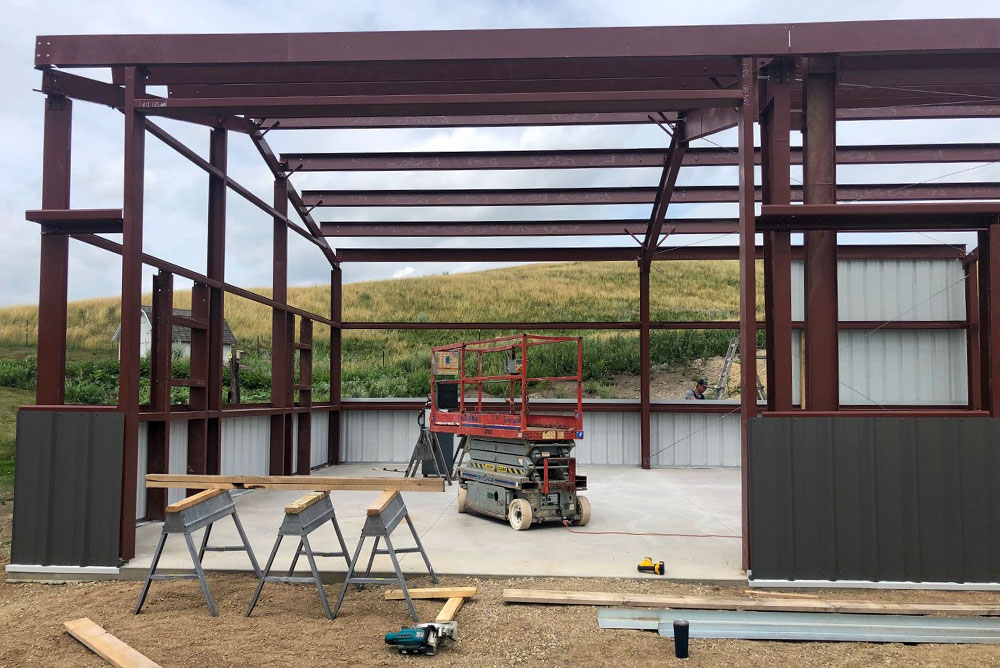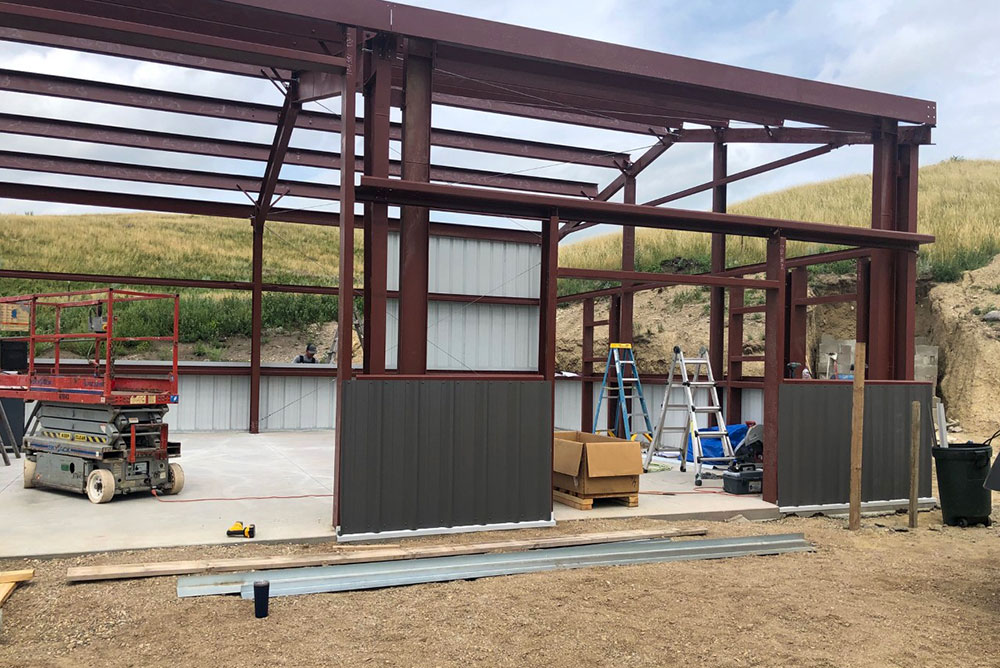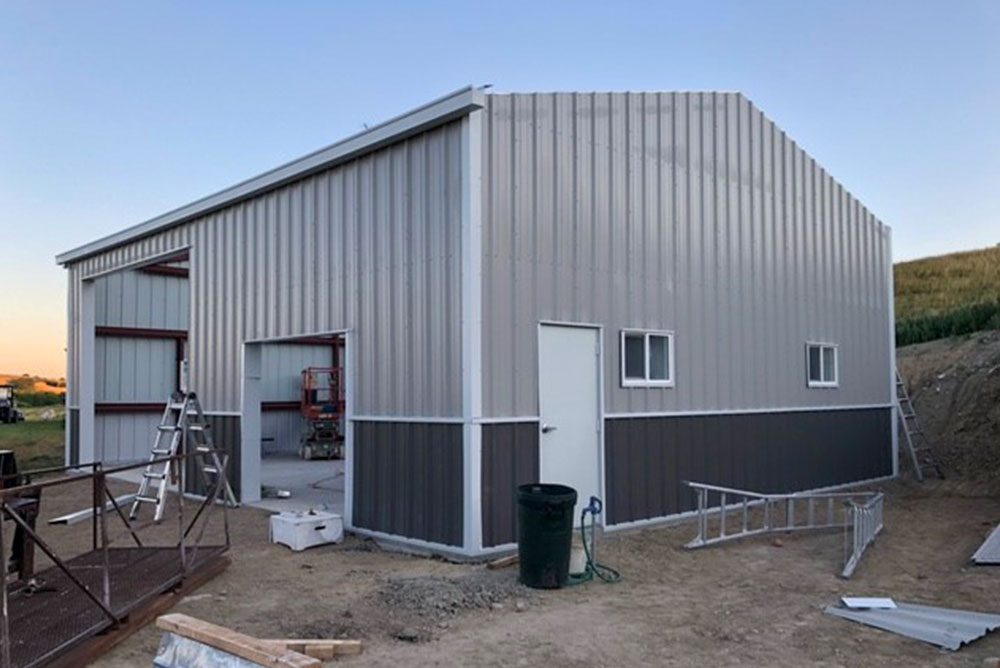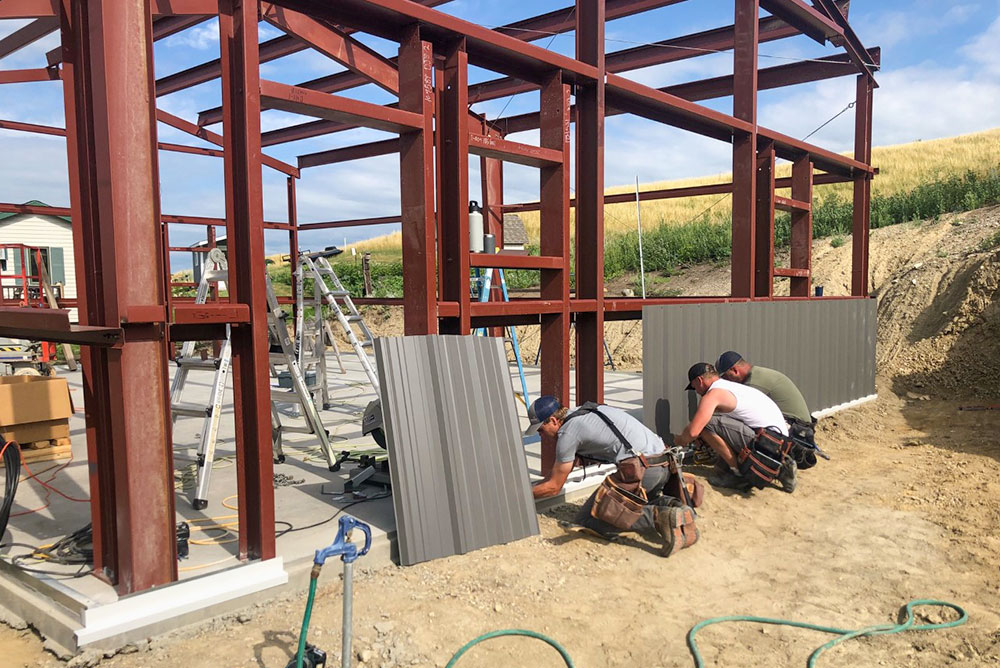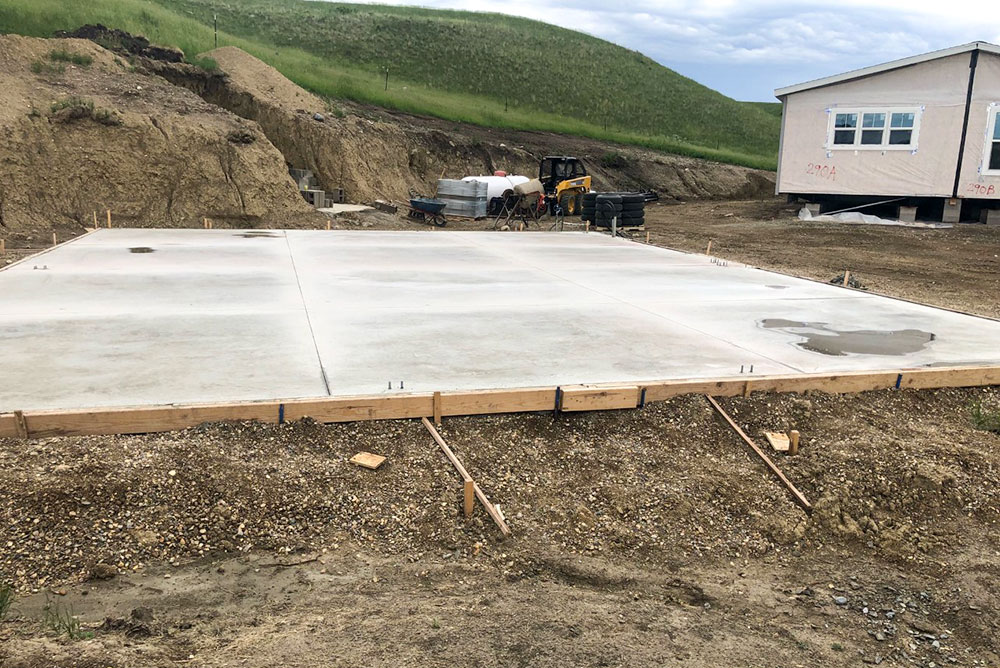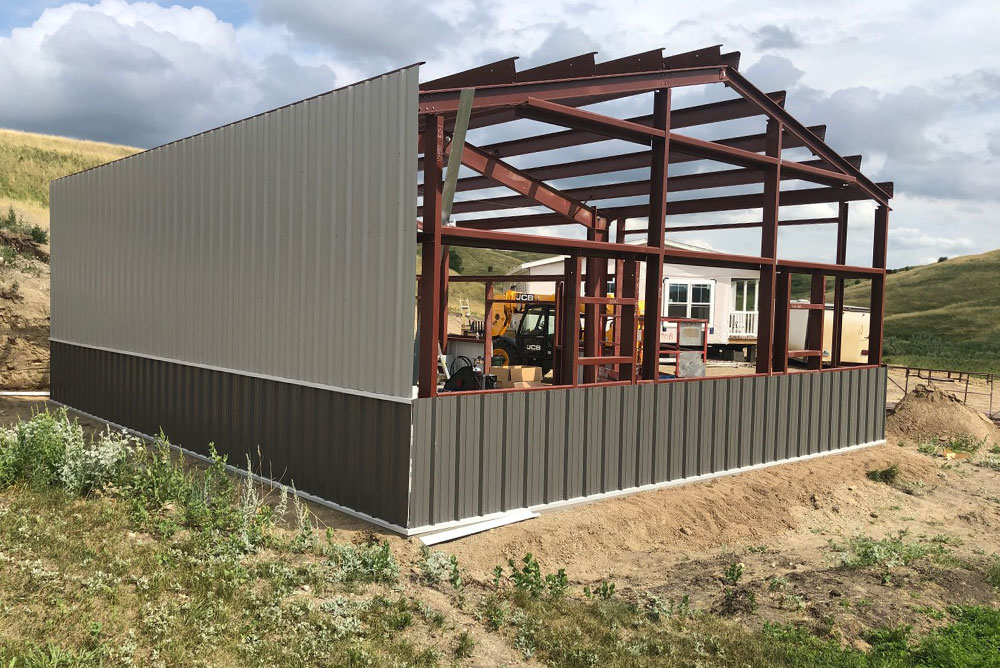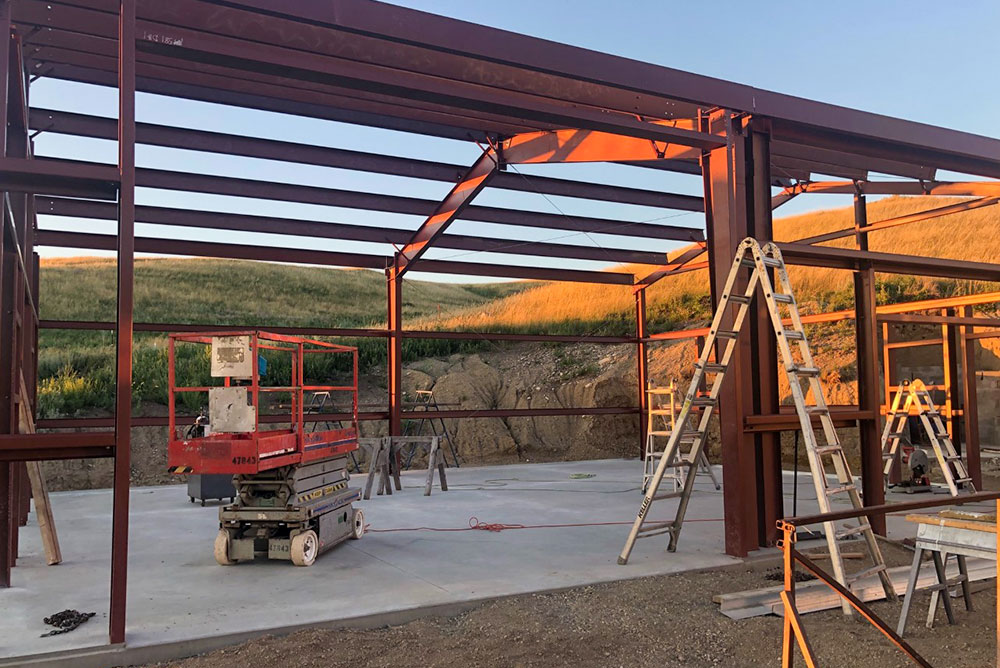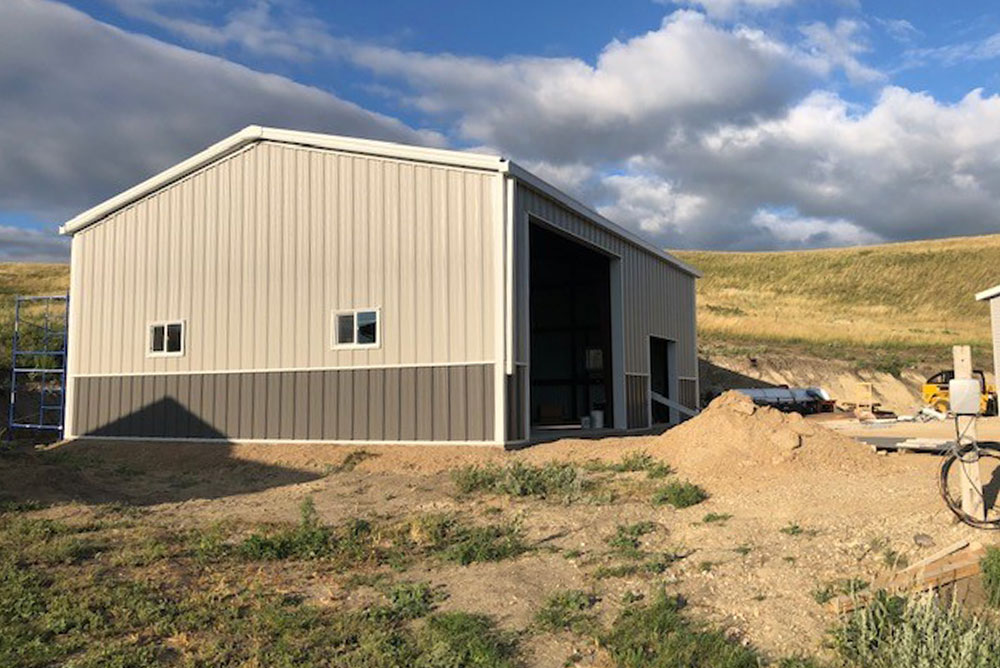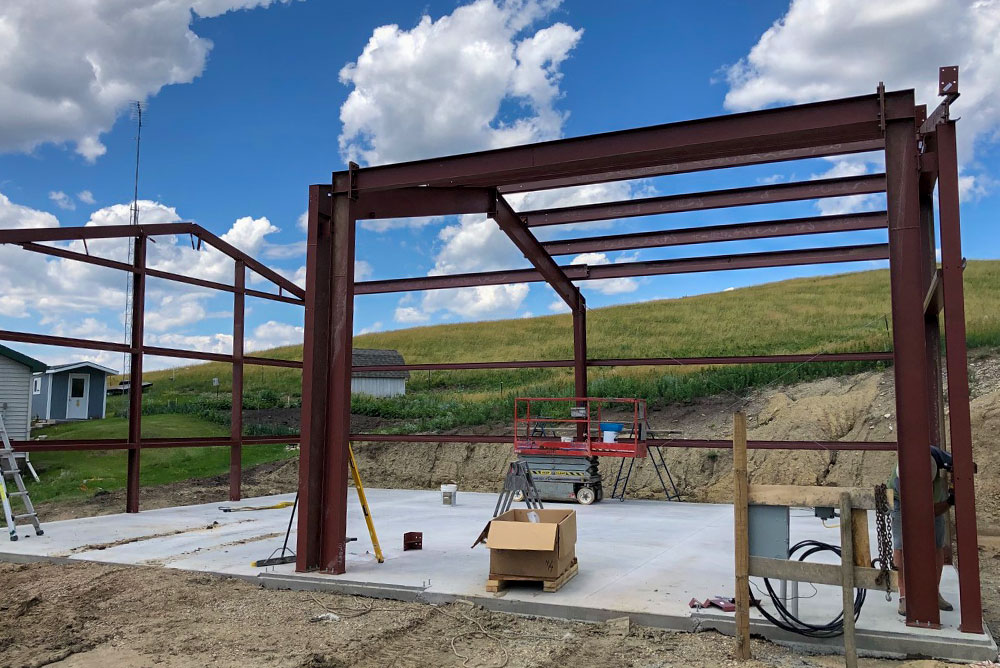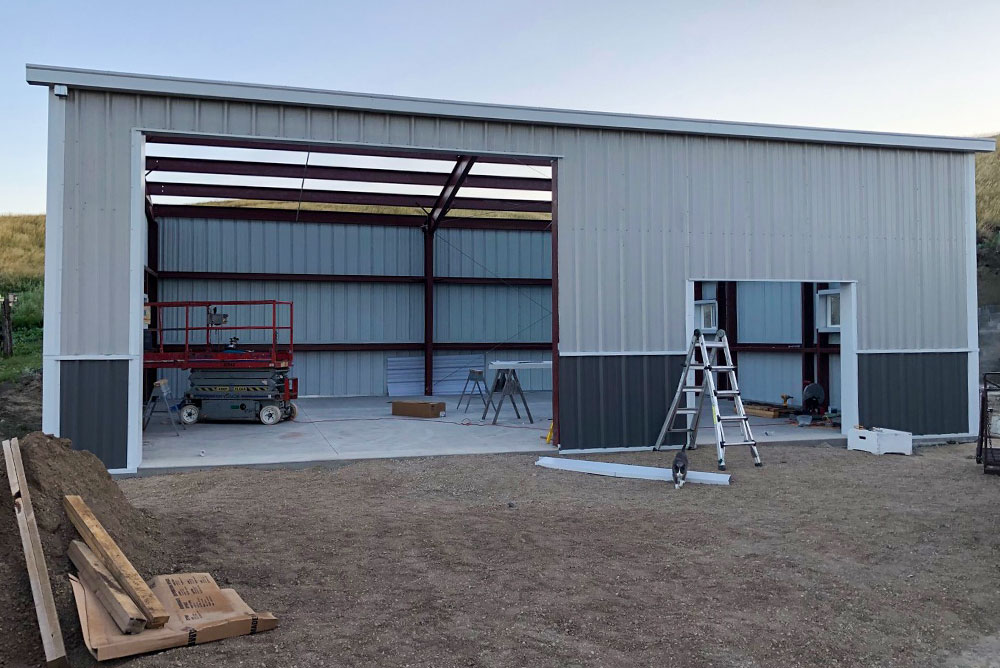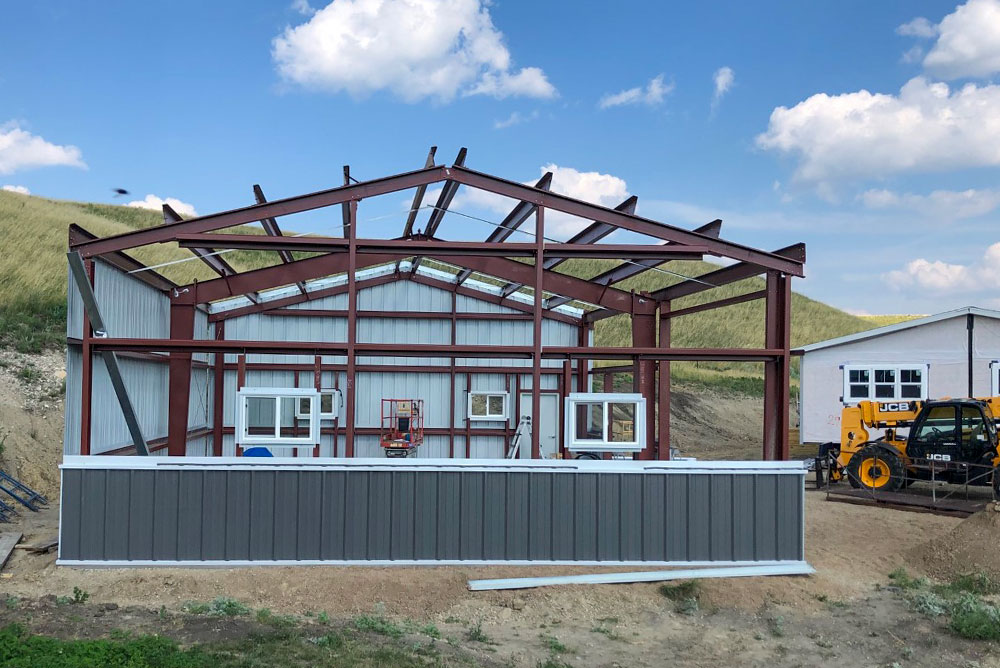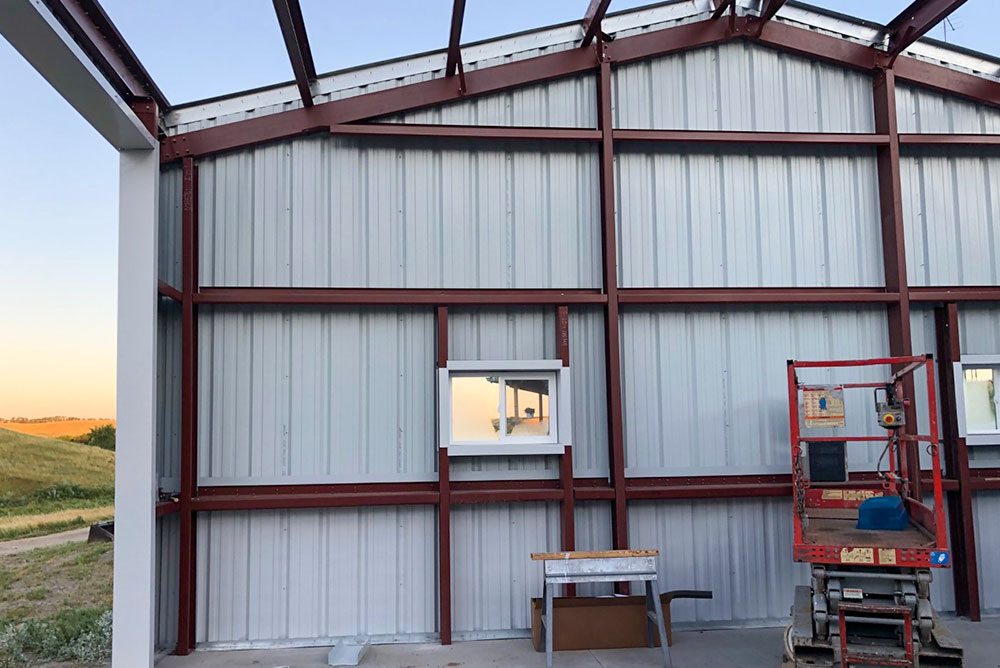 Building Specifications
Versatile and easy to construct, this steel shop arrived at the Montpelier build site in partially assembled pieces, speeding up the erection process while cutting construction costs. When raised, the metal shop building is 32'x40'x14' in size and features a high overhead clearance and a wide clear span that eliminates the need for interior columns or supports.
The metal shop has ample curb appeal thanks to an Ash Gray paint exterior, Charcoal Gray wainscoting and Polar White architectural trim, and it also has a 6" accent overhang that further enhances its exterior aesthetics. Its roof has a gable design and a 3:12 pitch and is comprised of heavy-duty, corrosion-resistant Galvalume steel. The shop also has (7) framed door and window openings in several different sizes that allow building users, vehicles and equipment, and natural sunlight inside.
Distributed throughout the metal shop are (1) 3070 walk door opening, (1) 16'x12' overhead door opening for vehicle access, (1) 8'x7' overhead door opening and (4) 3'x3' framed window openings.
Featured Sunward Steel Garage & Shop Buildings