Steel Boathouse Garage in Boothbay Harbor, Maine
Sunward Steel Buildings, Inc. manufactured and supplied this pre-engineered steel building on behalf of a customer in Boothbay Harbor, Maine, in August of 2017.
Rugged, attractive, and designed to stand strong in the face of the sun, sand, saltwater, and other coastal construction hazards, the building currently serves as a boat storage facility for the Linekin Bay Resort, a legendary Boothbay Harbor getaway that offers lodging, dining and all-inclusive opportunities for visitors.
Dubbed a "beloved tradition for families" by Maine magazine, the resort property first served as a summer camp for local girls and families before adopting its current stance as a sailing resort.
A Quintessential Coastal New England Retreat
A popular haven for foodies, boating and water sports enthusiasts, and anyone else looking for a true coastal New England experience, the Linekin Bay Resort features a scenic, idyllic location directly on the water.
Families can choose from an array of lodging options, among them seaside cabins and lodges, and then spend their stays exploring the surrounding landscape and sampling fresh Maine lobster and other classic seafood offerings in the onsite restaurant.
A much-loved seaside vacation destination situated within southern Maine's Lincoln County, Boothbay Harbor sees its population swell during the summer months when visitors flock to its beaches, shops, and seafood eateries. Located on a peninsula on the Gulf of Maine, Boothbay Harbor sits just northeast of Southport and just outside Boothbay.
Considering purchasing a metal building for storage, commercial or other use in Maine or another part of the country? Click here for a price quote.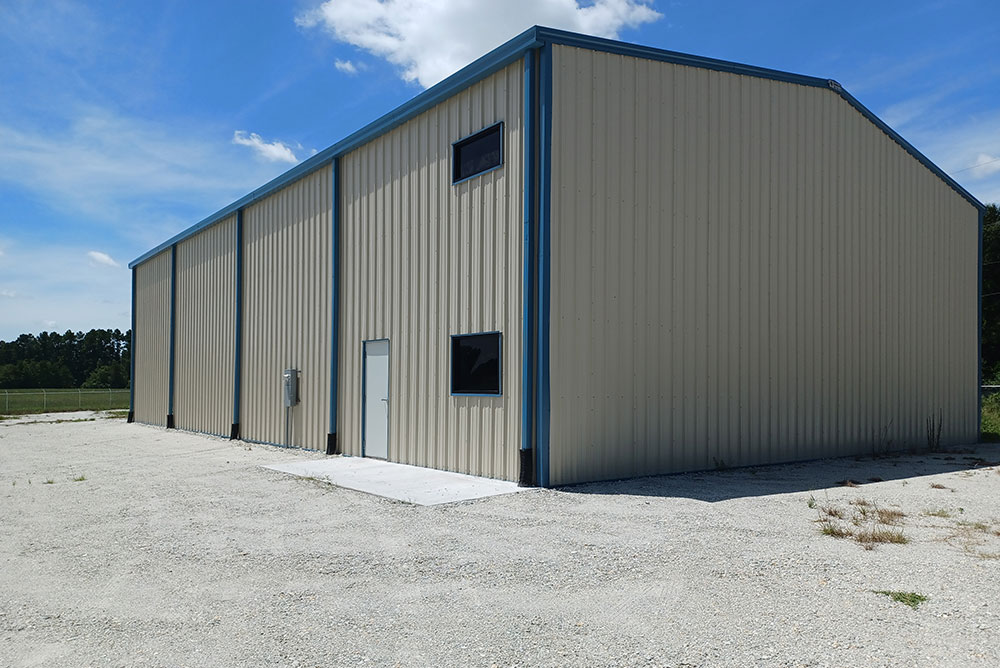 Building Specifications
Boasting an unobstructed, clear-span design that makes it ideal for storing large boats and watercraft, this boat storage building is comprised of high-end steel materials, and it stands 50'x60'x16' in size once completely erect.
Burnished slate in color, the boathouse nicely complements the existing buildings on the expansive resort property, while a hardwearing Galvalume metal roof with Stone Beige-colored trim offers protection from the elements from above while offering a 2:12 roof pitch.
To make the steel boat storage area appropriate for year-round use while reducing energy bills associated with it, the building features a high-performance insulation package. In its roof, it boasts 6 inches of WMP-VR-backed fiberglass insulation, while 4 inches of WMP-VR-backed fiberglass insulation adorn the building's walls.
Meanwhile, (7) framed openings serve as additional characteristics, among them (2) 3070 openings enclosing (2) 3070 commercial walk doors, (1) 12'x12' overhead opening enclosing (1) 12'x12' overhead door and (4) 6'x3' windows that allow plenty of natural sunlight inside.
Additional accommodations made in consideration of local coastal climate patterns and building code requirements include a 130-mph wind speed rating and a 42-psf snow load.
Featured Sunward Steel Boat Storage Buildings
See Some of Our Latest Projects