Steel Recreational Building in Littleton, Colorado
Sunward Steel Buildings, Inc., fabricated and supplied this pre-engineered steel building on behalf of a buyer in Littleton, Colorado, in October of 2003.
Now functioning as an indoor tennis facility in Littleton's desirable Ken Caryl Ranch community, the steel building covers four existing tennis courts that were already onsite, making them usable year-round, as opposed to exclusively during favorable weather.
Carefully designed and configured to meet local building code and homeowner's association requirements, the metal tennis court building blends seamlessly with the look and feel of the surrounding community, providing an aesthetically appealing, all-season space for local residents to exercise and recreate.
Year-Round Steel Recreational Solutions  
A popular choice among buyers seeking buildings to use for year-round recreation, prefabricated steel recreational buildings provide safe, secure places to play or practice, regardless of outside temperatures or weather conditions.
Highly customizable in terms of insulation, ceiling heights, doors and windows, and countless other areas, metal athletic and recreational buildings are great resources for communities or schools looking to enhance recreational opportunities for students or residents.
This steel tennis facility has been a part of the Ken Caryl Ranch Community for years, joining a pool, equestrian center, and other infrastructure. The community falls within the city limits of Littleton, Colorado, which had land in Arapahoe, Douglas, and Jefferson counties. Part of the Denver-Aurora-Lakewood Metropolitan Statistical Area, Littleton lies about 10 miles south of Denver and roughly 5 miles west of Greenwood Village.
Considering purchasing a pre-engineered metal building for athletic, recreational or other use in Colorado or another part of the country? Click here for a price quote.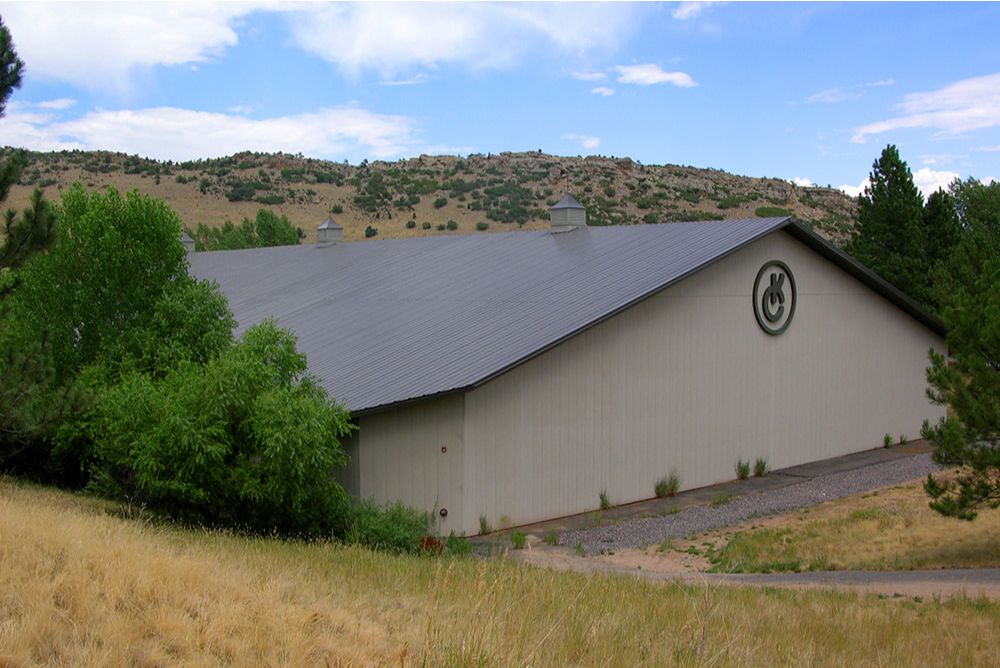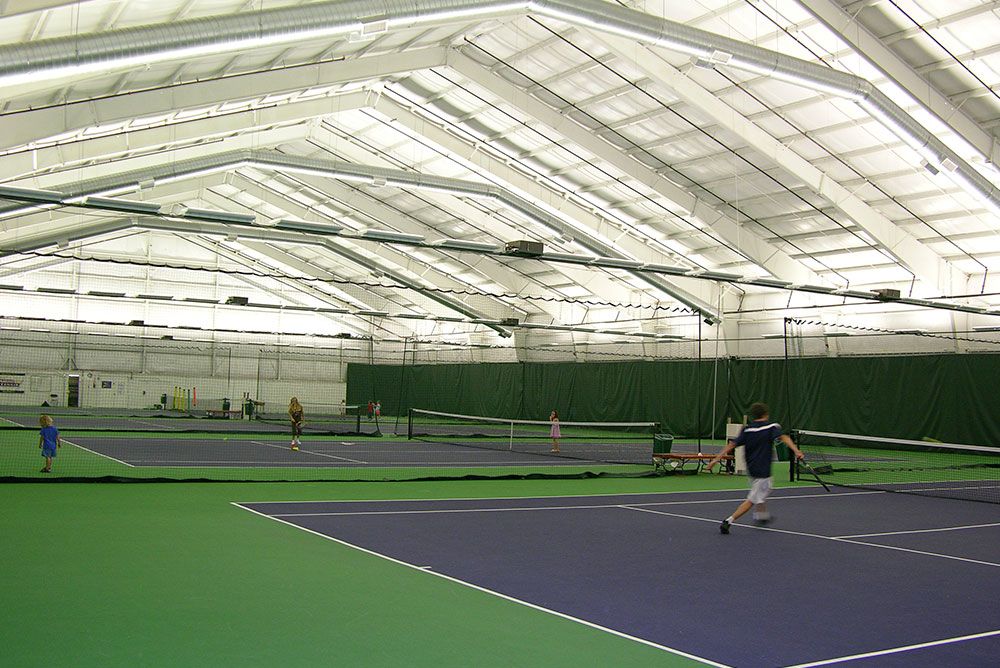 Building Specifications
Standing an expansive 122.67'x227'x14' in size, the building features a wide, clear-span design that maximizes space to play and provides the high clearance needed for the sport. Comprised of rugged, high-end steel components, the steel tennis facility boasts a striking, Burnished Slate-colored roof with matching trim and a 4:12 pitch, and it also features Strukturoc exterior panels that match the aesthetics of the surrounding community.
Distributed throughout the steel tennis facility are 400 linear feet of white downspouts across 20 separate locations, which help prevent precipitation from pooling on the roof or near the building's foundation, where it could potentially otherwise cause damage. A 100-mph wind speed rating and a 30-psf snow load serve as additional customizations made in compliance with local building codes and in consideration of the area's typical climate patterns.
Featured Sunward Steel Recreational Buildings