Steel Auto Shop Building in North Plains, Oregon
Sunward Steel Buildings, Inc., had the honor of fabricating and supplying this pre-engineered metal building on behalf of a customer in North Plains, Oregon, in January of 1999.
These days, the attractive and rugged steel structure serves as a corporate shop for British Auto Works,  a full-service repair and restoration center for classic and other British automobiles. One of the West Coast's largest parts providers and repair facilities, British Auto Works has enjoyed a more than 20-year history in the region and has built up a substantial clientele over the years thanks to its quality parts and equally superior customer service. The state's premier resource for servicing and repairing Jaguars, Triumphs, Minis, Sunbeams, MGs and other British automobiles, British Auto Works conducts the majority of its operations out of this building, and the family-owned business enjoys a highly favorable reputation throughout the region.
A Trusted, Full-Service Auto Shop
Founded by Bill Hawkins, a longtime automotive enthusiast, in the late 1980s, British Auto Works has since become a family affair. Bill's son, Stan, helped pour the concrete for the foundation of this corporate building, and he now works inside it alongside his dad and several service technicians, assisting with an array of automotive efforts ranging from restorations and paint jobs to tune-ups. Bill and Stan also help customers in search of particular British makes and models find and restore them so they fit their unique needs.
This particular commercial metal building has provided a safe, reliable space for British Auto Works owners and employees to store inventory and service vehicles, and it will continue to do so for years to come.
Situated within the northwest outskirts of the Portland metropolitan area, North Plans is a part of northwestern Oregon's Washington County. The city sits about 18 miles from Portland and about 8 miles northwest of Hillsboro.
Interested in purchasing a pre-engineered metal building for commercial, retail, corporate or other use in Oregon or another part of the nation? Explore your options for steel buildings in Oregon or click here for a price quote.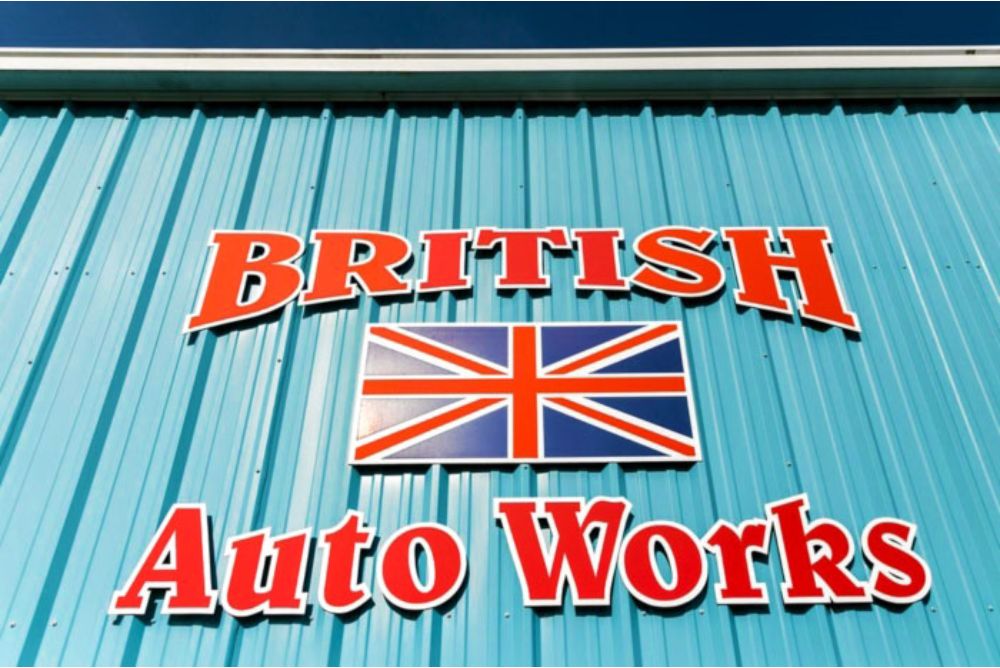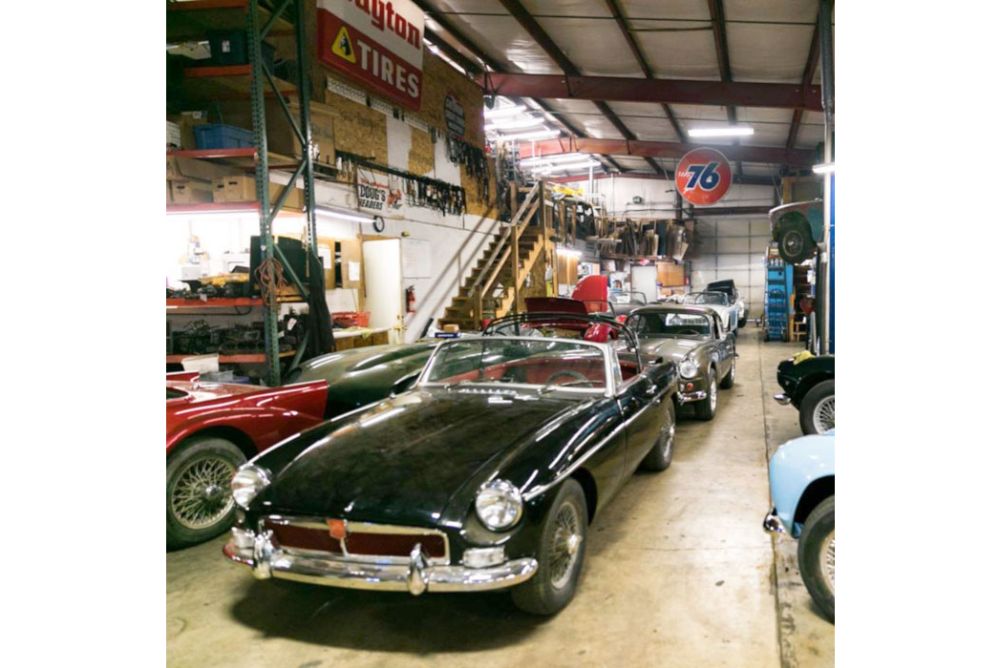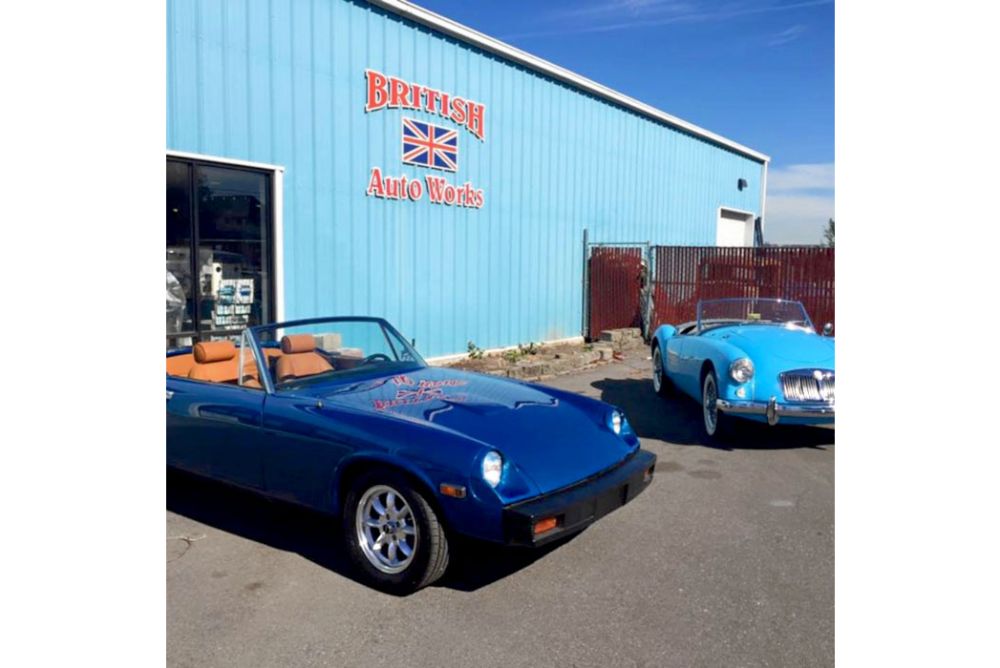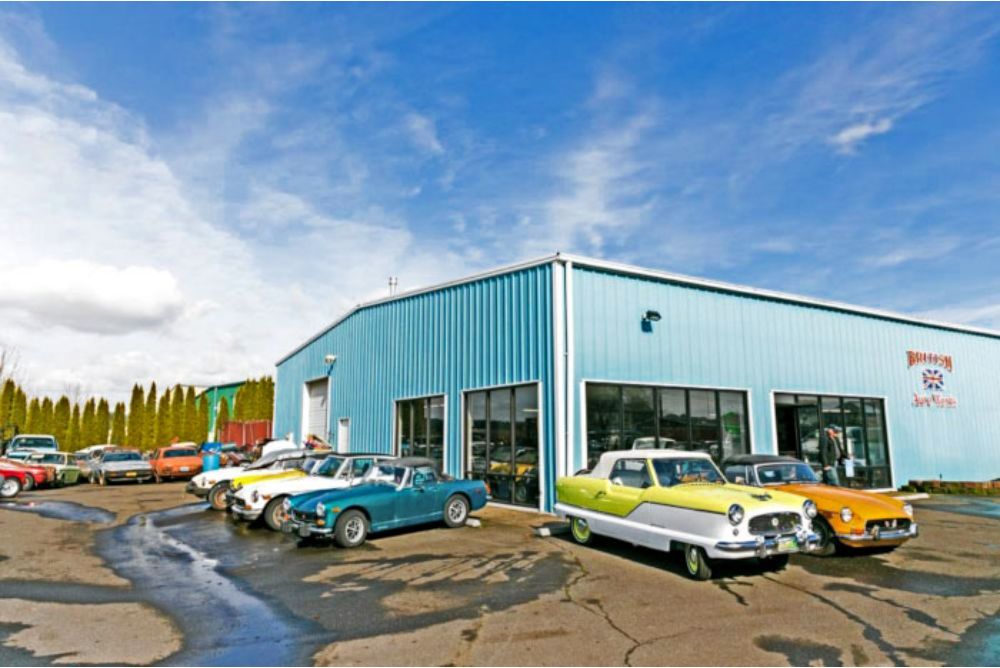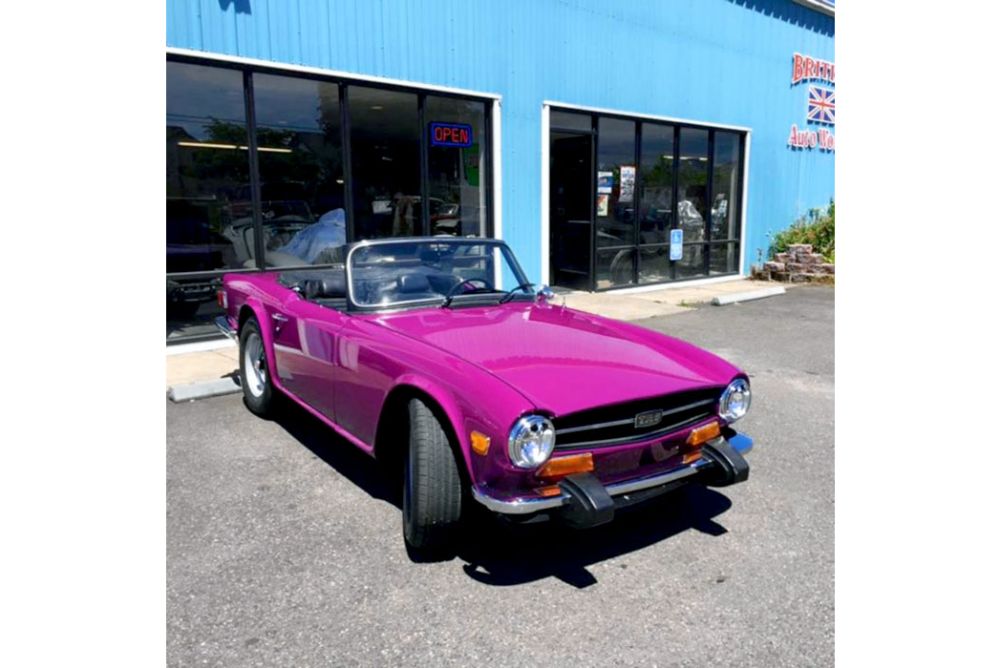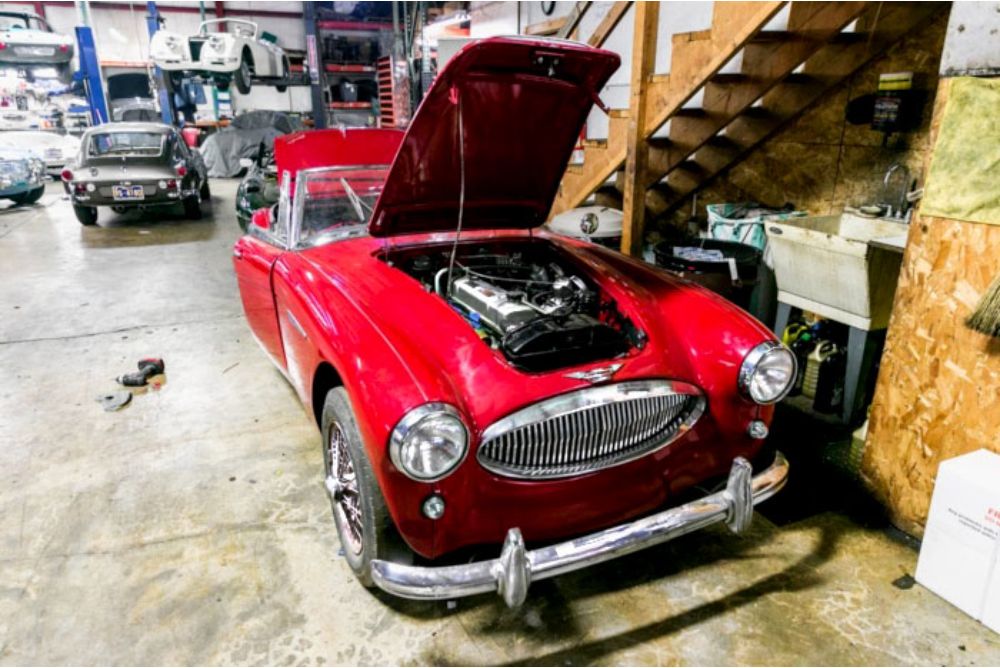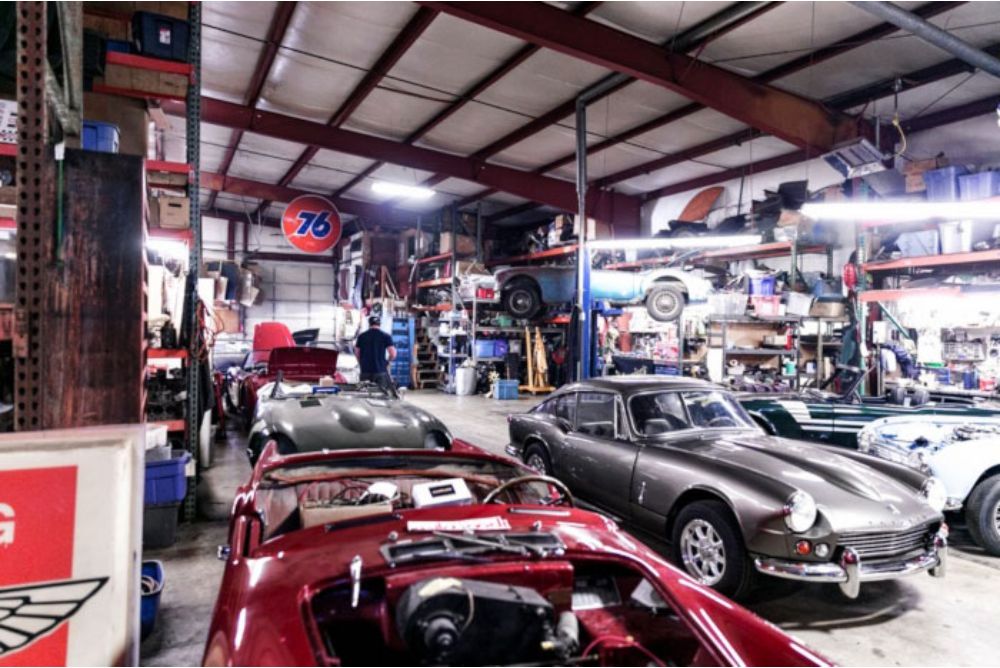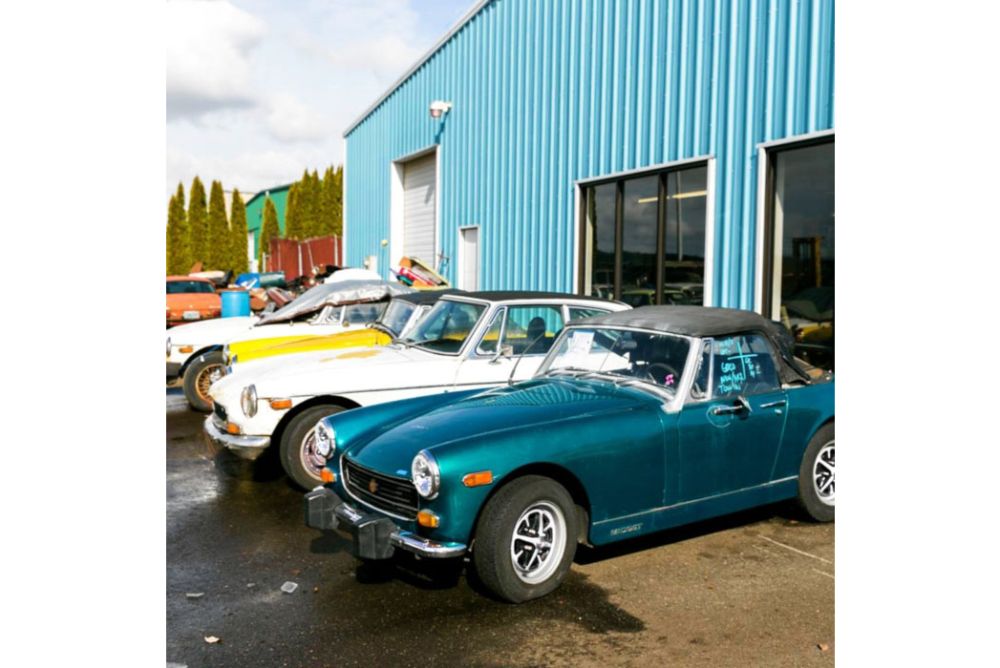 Building Specifications
Durable, sustainable and easy to maintain, this prefabricated metal building stands 70'x100'x16' in size and features a showroom, (8) bays, (3) lifts and ample room for new and used auto parts storage. It features an open, clear-span design that maximizes interior space, and overhead, a hardwearing, corrosion-resistant Galvalume roof with White trim and a 1:12 pitch protects the interior of the building from the sometimes-heavy precipitation experienced throughout the Pacific Northwest.
The steel shop, itself, boasts a bright Blue exterior, enhancing its curb appeal, and it features (2) 3068 framed openings, each enclosing one of (2) 3068 walk door kits. Additional building attributes include 200 linear feet of eave gutters and 100 linear feet of downspouts; accommodations made to help keep moisture and rainwater away from the building's foundation. An 85-mph wind speed rating serves as an additional customization made in adherence to local building codes and with respect for the climate patterns typical of the area.
Featured Sunward Steel Garage & Shop Buildings