Multipurpose Metal Building in West Fargo, North Dakota
Sunward Steel Buildings supplied this pre-engineered metal building for use in West Fargo, North Dakota, in July of 2002.
Delivering The Durability To North Dakota's Climate Demands
The multipurpose metal building also features several accommodations made with regard to the climate and weather patterns common across West Fargo and the surrounding landscape, an area prone to long, sometimes bitterly cold winters. Included are a 35-pound snow load and a 90-mph wind speed rating.
Highly desirable due to their affordability and versatility, steel buildings are a top choice for residents and business owners across North Dakota who wish to secure structures for economical, commercial, and recreational needs, among other purposes. Built to last and inherently low maintenance, metal buildings require only nominal upkeep through the years, resisting pests and moisture-related damage while holding strong in the face of heavy snowfall and usage.
North Dakota's fifth-largest city in terms of population, West Fargo falls within the Fargo-Moorhead ND-MN Metropolitan Statistical Area, in eastern North Dakota's Cass County. Among the state's fastest-growing communities, West Fargo lies about six miles outside Fargo and about 11 miles from North River.
Considering purchasing a metal building for use in North Dakota, or elsewhere? Click here for a price quote.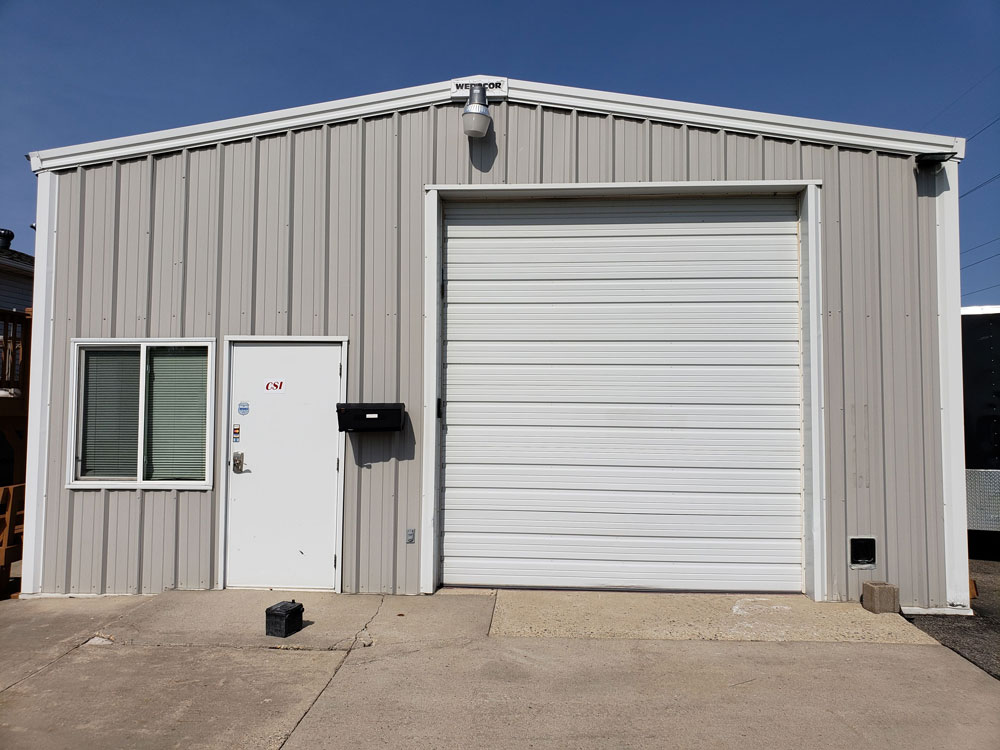 Building Specifications
The rugged, premium-quality steel building serves an array of purposes and operates as a combination workshop, office and recreational facility for its owner. Upon erection, it stands 25'x40'x12' in size and boasts an eye-catching, Misty Gray exterior, while a hardwearing Galvalume metal roof with a 2:12 pitch protects the interior of the building from the region's sometimes-considerable snowfall.
In addition to providing plenty of space to work and an office area ideal for at least two employees, the steel building offers (5) framed openings. Included are (1) 10'x10' opening enclosing (1) 10'x10' overhead walk door that opens to an outdoor stage area where the owner hosts bands and neighborhood parties, (2) 4'x4' windows and (2) 3'x3' windows, which allow natural sunlight to permeate the space.
Featured Sunward Steel Recreational Buildings