Prefabricated Steel Building Addition in Penn Valley, California
Sunward Steel Buildings, Inc., fabricated and supplied this pre-engineered steel building addition on behalf of a customer in Penn Valley, California, in November of 2010.
An attachment to an existing building on the grounds of the Pilot Peak Winery, an award-winning, solar-powered wine operation situated in Northern California's Sierra Nevada Foothills, the building offers unrivaled durability and attractive, eye-catching construction. Known for its sauvignon blanc and Mourvedre wine varieties, among others, Pilot Peak Winery sources the majority of its grapes from within 5 miles of the property and features a small vineyard, a tasting room, and expansive, scenic grounds.
Attractive, Affordable Wineries, Breweries & Distilleries 
An increasingly popular construction option among owners and soon-to-be-owners of wineries, breweries, distilleries and similar operations, pre-engineered steel buildings are sustainable, easy to erect and low maintenance, making them ideal for use as tap rooms, tasting rooms, wine and beer-making equipment storage areas and more. This particular solar-powered steel overhang building helps increase the winery's overall sustainability, and it also helps create a safe, covered, and welcoming space for guests to sip and sample wines and otherwise enjoy the surrounding property.
Part of Northern California's Nevada County, Penn Valley is a sparsely populated, census-designated place. The community lies about 62 miles outside Sacramento and about 95 miles outside Reno, Nevada.
Considering purchasing a prefabricated steel building for use as a winery, brewery or distillery in California or another part of the country? Click here for a price quote.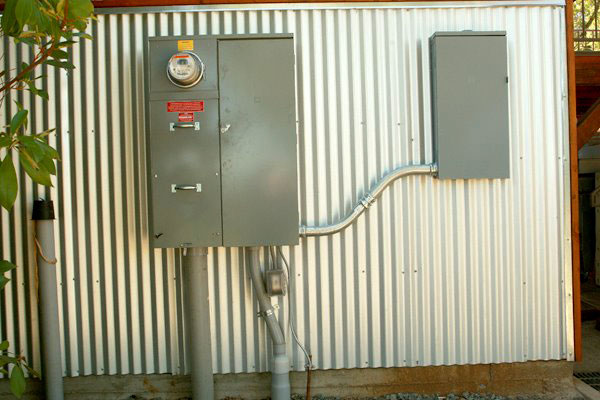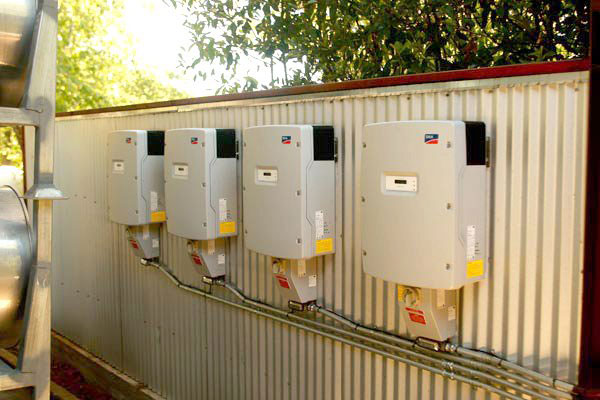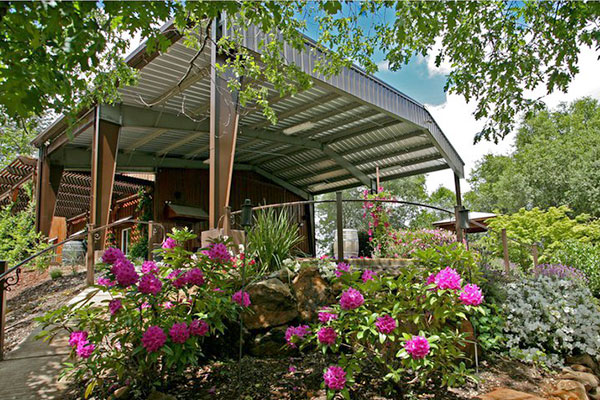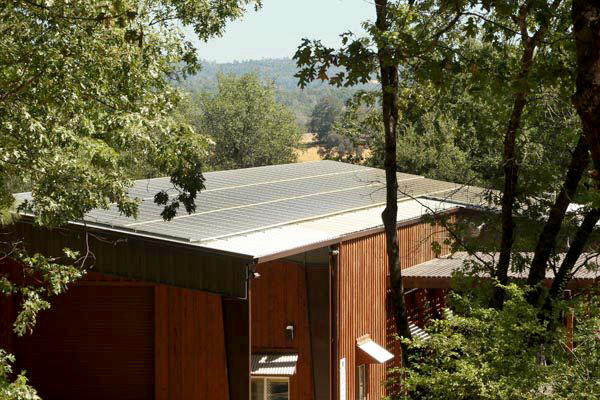 Building Specifications
Attached to an existing building, this steel shelter overhang creates a covered, sheltered area for winery guests who come to sample wines, enjoy small plates, and explore the surrounding Gold Country property. Comprised of rugged, durable steel parts, the building stands 56'x38'x18'-15.33' once raised, and it features a corrosion-resistant Burnished Slate-colored Galvalume roof with White trim and a 2:12 pitch overhead.
Installed on top of the steel overhang's roof are solar panels and the entire winery is off-grid and powered exclusively by solar power. This steel overhang also features several customizations added in adherence to local building code requirements and out of consideration for the region's typical climate patterns. Such enhancements include a 25-psf snow load and an 85-mph wind speed rating.
Featured Sunward Steel Accessory Dwelling Unit (ADU) Buildings