QUALITY STEEL BUILDING MANUFACTURER
Celebrating 50 Years of Quality Steel Buildings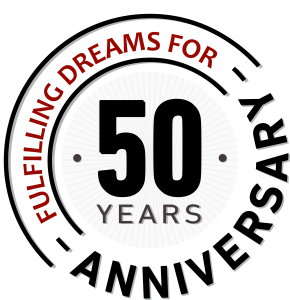 Sunward has been manufacturing superior steel buildings since 1972 and has delivered over 75,000 buildings worldwide. Whether you need a commercial or private steel building, we treat everyone fairly with honesty and integrity. No matter your budget, big or small, your building will be built to last! As the manufacturer of your building, you can count on us to be there from start to finish. From pre-planning and drafting to helping get our steel building erected, we are dedicated to ensuring your total satisfaction.
If You Can Dream It, We Can Make It!
The Sunward team is dedicated to helping you achieve the building that best fits your needs. Your job is to tell us what you want in your dream building. Our job is to make sure we create the right building for you.
We will meet with you to learn exactly what you need and what you want in your building. Whether you're planning a new office building, perhaps a private barn, an aircraft hangar, or a gymnasium – we can deliver.
A Peek Inside One of Our Steel Building Factories
What Our Customers Are Saying –
We have built over 75,000 steel buildings and have the knowledge to meet your needs. If you can name it, we've supplied it and know what it takes to make your building dreams a reality!
"*" indicates required fields
+1 866-312-7971
Weekdays | 8am – 5pm MST