Commercial Warehouse Building in Jamestown, North Dakota
Sunward Steel Buildings, Inc. was proud to manufacture and supply this pre-engineered steel building on behalf of a client in Jamestown, North Dakota, in October of 2001.
Now the primary headquarters of Jamestown's General Implement Distributors, a trusted local wholesaler of farming machinery, the prefabricated steel building contains an office, a warehouse, storage room for parts and a shipping and receiving area, among other accommodations. Initially founded in 1929, General Implement has grown exponentially through the years, and the company now operates six strategically located warehouses that service its 22-state territory.
Serving ND, SD, MN & Parts of MT 
General Implement's Jamestown facility serves as the company's primary distribution center for clients across North Dakota, South Dakota, Minnesota and the northeast corner of Montana, and the company uses it to stock more than 15,000 parts from more than 50 different distributors at any given time.
Spacious, low maintenance and economical, steel buildings are a popular choice among business owners with industrial and agricultural interests, many of whom desire easily adaptable building solutions they can customize in accordance with their changing needs.
North Dakota's ninth-largest city, Jamestown is situated within Stutsman County. The city lies about 40 miles north of Edgeley and about 30 miles east of Medina. Considering purchasing a pre-engineered metal building for agricultural, commercial, industrial or other use in North Dakota or another part of the country? Explore your options for steel buildings in North Dakota or click here for a price quote.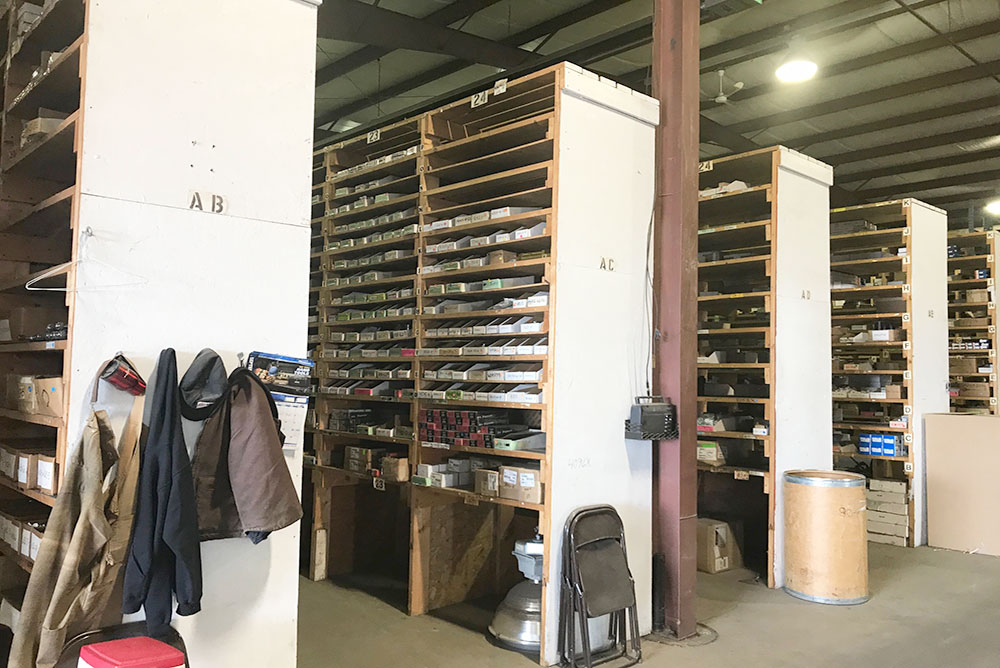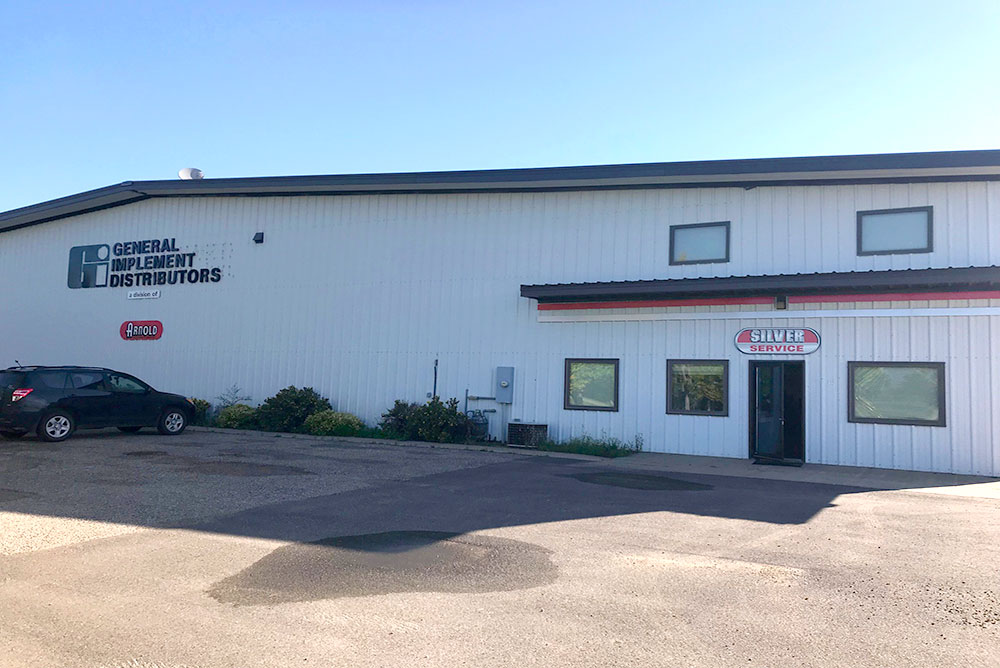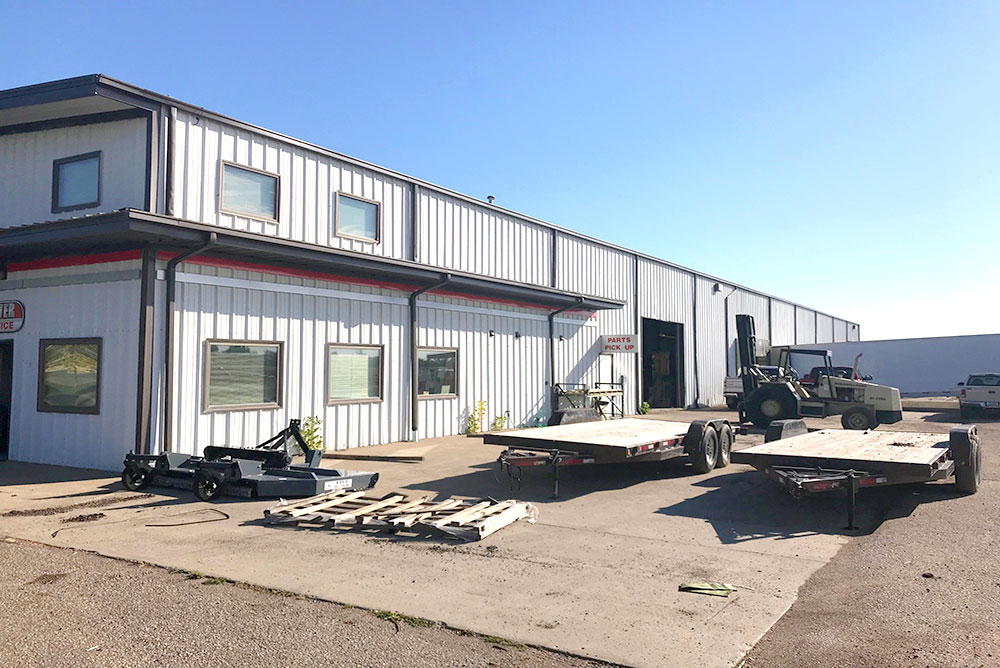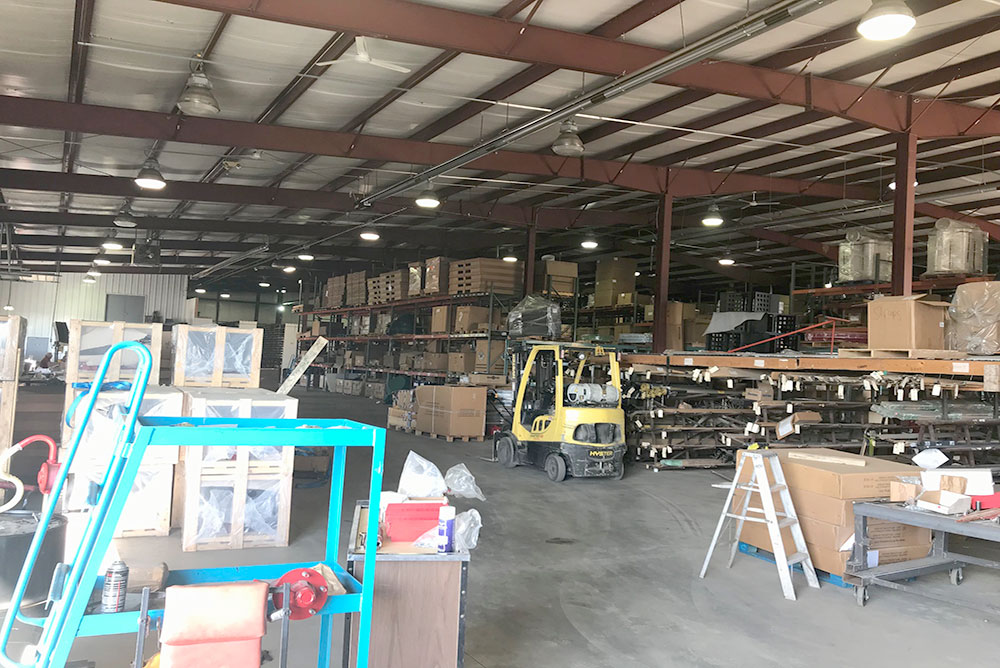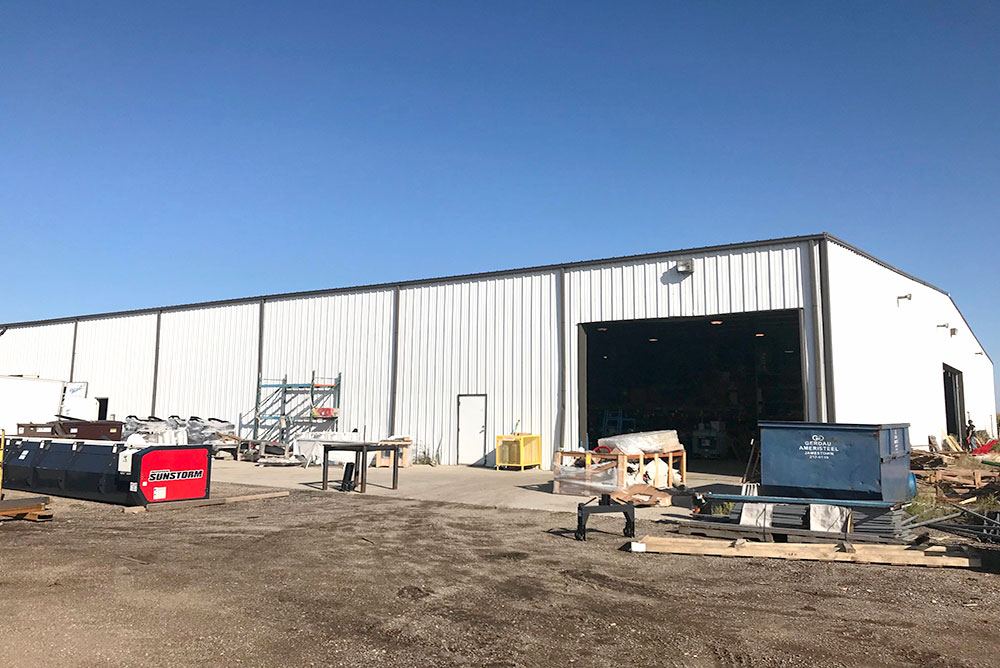 Building Specifications
Comprised of premium-quality steel components to maximize strength and durability, General Implement's expansive metal headquarters stands 150'x101'x20' in size upon erection. It features an open, clear-span design that makes for a multifunctional work and storage space, and it boasts a robust Galvalume roof with a 1:12 pitch overhead, which helps guard against corrosion.
General Implement's Jamestown headquarters has an attractive White exterior with complementing Burnished Slate trim, and it features (2) 3070 framed openings, each of which encloses one of (2) 3070 walk doors.
Additional key features include eave gutters on two sides of the industrial steel building and (200) downspouts distributed throughout 10 different locations, which help divert water away from the roof and the base of the building.
The multipurpose metal facility also boasts a 90-mph wind speed rating; an enhancement made in consideration of building code requirements and the climate and weather patterns typical of Jamestown and the surrounding landscape.
Featured Sunward Steel Commercial Buildings