Steel Retail Building in Galloway Township, New Jersey
Sunward Steel Buildings, Inc., was pleased to manufacture and supply this pre-engineered metal building on behalf of a customer in the Oceanville area of Galloway Township, New Jersey, in January of 2001.
Currently in use as the Oceanville Station, a railroad-themed shopping center and retail plaza located at the intersection of U.S. Route 9 and Great Creek roads, the building offers unrivaled durability and contains several smaller, rentable retail properties inside. Designed to withstand harsh weather, strong winds and other common New Jersey construction hazards, the building has a variety of retail tenants at any given time and generates a steady stream of residual income for its owner.
Economical Construction Solutions for Retailers 
Increasingly, retailers looking to set up shop in brick-and-mortar stores do so in prefabricated steel buildings, which are cheaper and faster to raise and easier to maintain than most alternatives. Unlike wood buildings, which require regular upkeep to prevent warping, fading and rotting, pre-engineered steel retail operations need little more than an occasional power wash to retain their looks and usability.
This particular steel shopping center has been part of the local landscape for nearly two decades, drawing travelers from Route 9 as they make their way across the Garden State. The largest municipality in the state, Galloway Township is a part of southern New Jersey's Atlantic County. The community lies about 14 miles from Atlantic City and about 6 miles southwest of Port Republic.
Considering purchasing a steel retail building for use as a storefront, warehouse, commercial enterprise or something else in New Jersey or another part of the country? Click here for a price quote.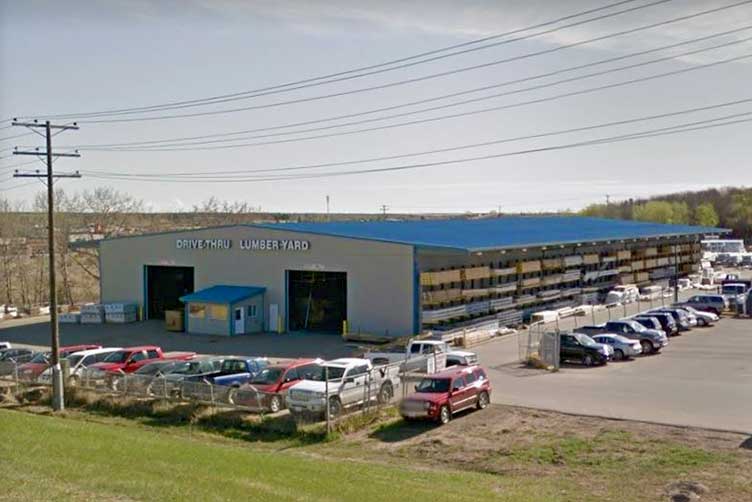 Building Specifications
Comprised of heavy-duty steel components, the steel retail plaza provides a reliable, secure place for retailers to store and sell goods, and once fully erect, it stands 70'x140'12.8' in size. It features a heavy-duty single-slope roof with a 5:12 pitch overhead and a number of customizations made in compliance with local building codes throughout, including a 90-mph wind speed rating.
Combining rugged functionality with easy adaptability and versatility, the steel shopping center has housed a number of different retailers through the years that have adapted the rentable spaces to suit their varying needs.
Featured Sunward Steel Retail Buildings