Prefab Self-Storage Facility in Williamsport, Pennsylvania
Sunward Steel Buildings, Inc., fabricated and supplied these (5) pre-engineered steel self-storage buildings in Williamsport, Pennsylvania, in August of 2006. In the time since, they have undergone use as part of North Central Storage, a large-scale self-storage operation that offers rentable storage units in three different sizes.
When customers from across Williamsport and the surrounding area need additional space during a move or when downsizing, this gated self-storage facility provides a safe, secure space to store their personal assets. The owner rents most of the units on a monthly basis, so the facility generates a steady, reliable income stream.
Designed for Use in the Recession-Resistant Self-Storage Industry 
As long as consumers continue to amass personal assets and rising home prices continue to force some Pennsylvania residents into smaller spaces, the need for self-storage facilities will remain. In fact, economists have repeatedly dubbed the self-storage industry "recession resistant," meaning it is not subject to collapse if the economy were to do so.
This particular metal self-storage facility gives renters from across Williamsport and surrounding Lycoming County a safe and secure place to house items when they lack the space to do so at home. The storage buildings are also low-maintenance by design, so they maintain their functionality and aesthetic appeal over time without requiring much effort from the owner.
The cultural, commercial, and financial center of central Pennsylvania, Williamsport falls within Lycoming County. The city lies about 85 miles outside Harrisburg and about 131 miles from Philadelphia.
Considering purchasing a pre-engineered steel building for mini storage, oversize storage, commercial, industrial, or other use in Pennsylvania or another part of the United States? Explore your options for steel buildings in Pennsylvania or click here for a price quote.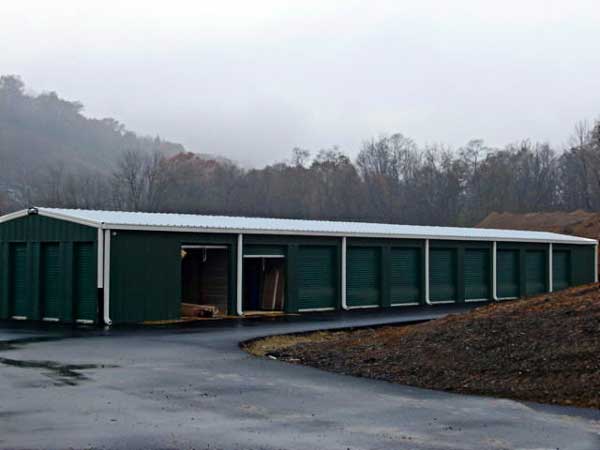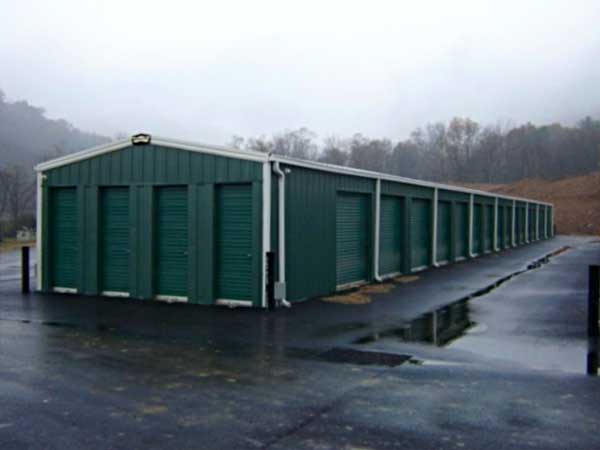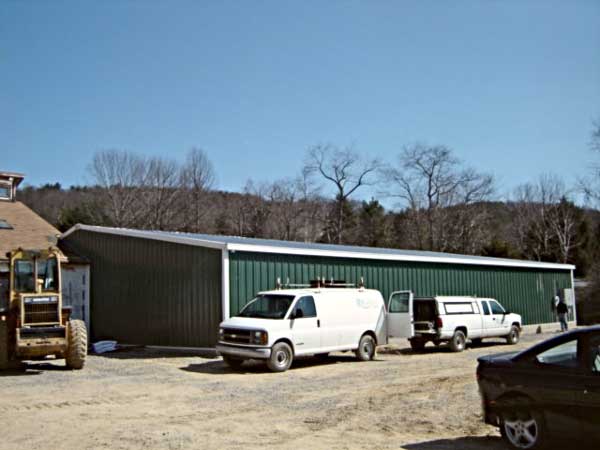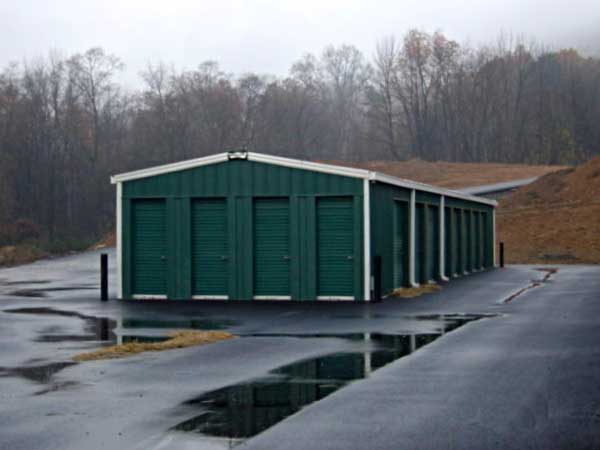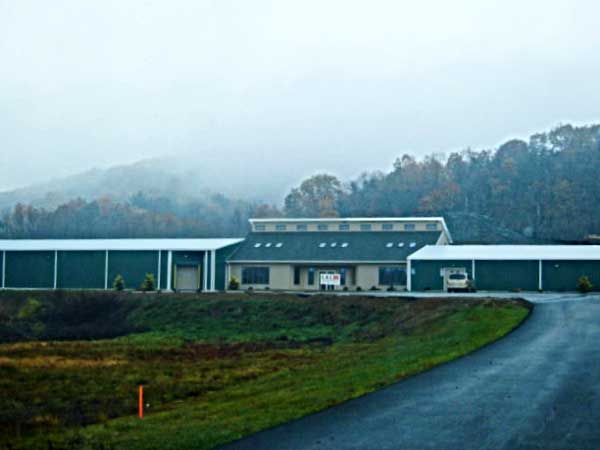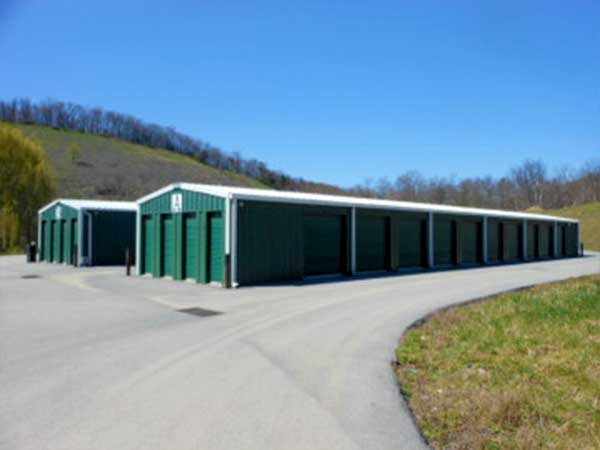 Building Specifications
All (5) steel self-storage buildings feature premium-grade steel construction, resulting in unparalleled strength and durability, and they all have attractive Dark Green exteriors and hardwearing Galvalume steel roofs with White trim.
The mini storage buildings all differ in terms of size, with the first standing 60'x100'x14', the second, 65'x80'x10', and the third, 20'x100'x9.5'. The fourth metal mini storage building, meanwhile, is 20'x100'x9.5' once erect, while the fifth and final building is 20'x180'x9.5' in size.
The (5) steel mini storage buildings also have a number of features that help protect them against moisture-related damage. Buildings 1, 2, 3, 4 and 5 have 180 linear feet, 100 linear feet, 140 linear feet, 120 linear feet, and 200 linear feet of downspouts, respectively.
The self-storage buildings also all have 6" eave gutters and several climate-related customizations that enhance protection for stored goods and maintain compliance with building codes in place across Williamsport. Such accommodations include a 21-psf snow load and a 90-mph wind speed rating.
Featured Sunward Steel Self Storage Buildings