Sporting Goods Store in Watford City, North Dakota
Sunward Steel Buildings delivered this pre-engineered steel building kit to a client in Watford City, North Dakota, in November 2020.
The building, fabricated in-state, is now an archery, hunting, and sporting goods store located just outside a local sportsman's club. The durable, low-maintenance metal retail building has a clear-span design that eliminates the need for interior columns, freeing up more space for displays, shelves, hunting blinds, bows and arrows, and more.
The exterior of the building has a traditional barn-style look, featuring Rustic Red exterior paint and complementing Polar White trim. The inside of the metal sporting goods store has wood panels lining the walls, creating a look and feel reminiscent of a log cabin.
Low-Maintenance Metal Retail Buildings
Often designed and erected for use as grocery stores, malls, strip malls, and other commercial operations, prefabricated steel retail buildings are a popular alternative to wooden stores due to their superior durability and highly customizable nature. This particular metal retail store stands strong against heavy snow, strong winds, extreme temperatures and other North Dakota construction hazards that can wreak havoc on wood structures, giving the business owner a dry, warm space to sell goods and conduct business.
A fast-growing city in west-central North Dakota, Watford City is the county seat of McKenzie County. The community sits about 47 miles from Williston and about an 86-mile drive from Dickinson.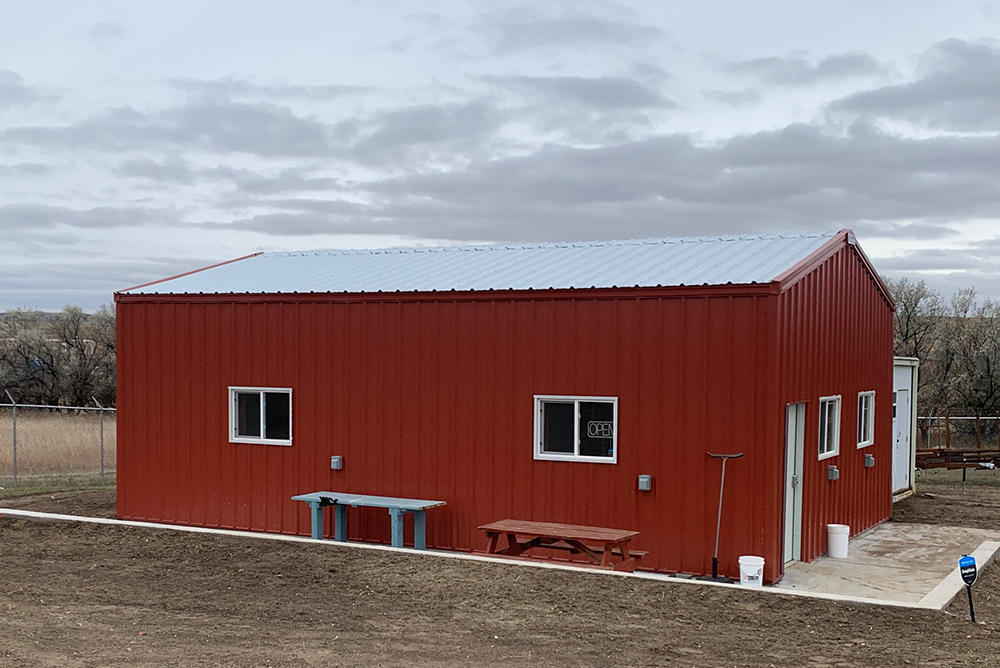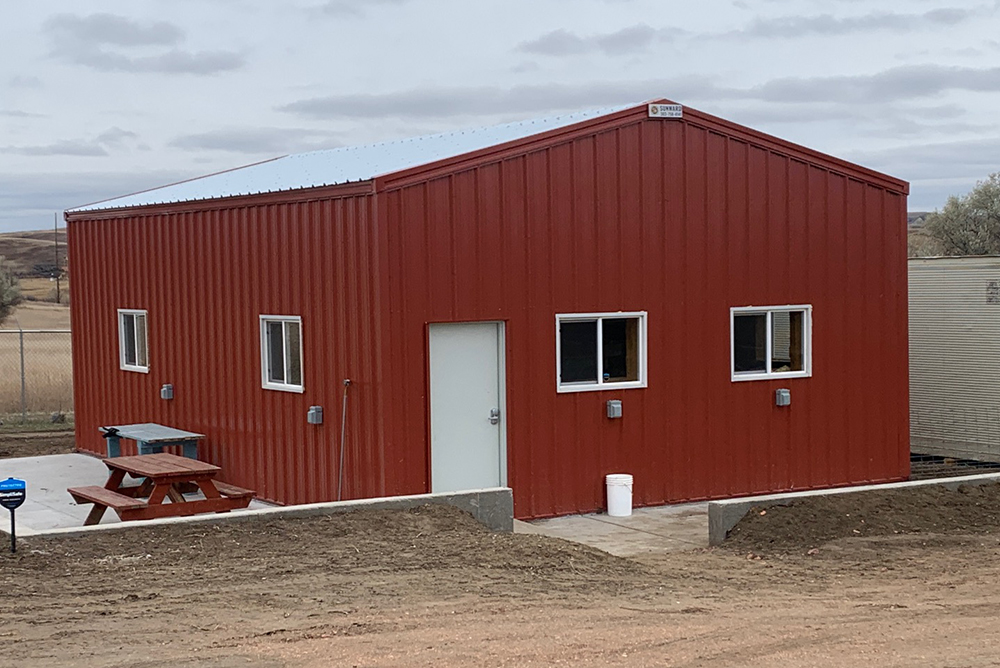 Building Specifications
Standing 24'x36'x12', the metal retail store has a spacious, open interior and a corrosion-resistant, 26-gauge steel gable roof with a 1:12 pitch. Comprised of heavy-duty steel parts, the building is well-suited for life in North Dakota and meets or exceeds all building codes in place at the store address, featuring a 30-psf snow load and a 115-mph wind rating.
It has (2) doors, which include (1) 3070 door opening holding (1) 3070 commercial walk door and (1) 16'x8' overhead door opening that can accommodate oversize products or inventory.
Featured Sunward Steel Commercial Buildings