Prefabricated Metal Farm Building in Glencross, South Dakota
Sunward Steel Buildings, Inc., fabricated and supplied this pre-engineered metal farm building for a customer in Glencross, South Dakota, in late August of 2011. Manufactured in neighboring North Dakota and delivered directly to the jobsite, this building features premium-quality steel construction and currently serves agricultural purposes.
Used to house tractors, balers and other types of oversize farm equipment, the building delivers unsurpassed structural integrity, keeping farm assets safe, dry and protected from harsh weather, pests and other potential hazards. The surrounding property undergoes farming, ranching and butchering use, and this building also houses supplies used in these and other farming operations. 
Economical, Low-Maintenance Metal Farm Buildings 
Commonly purchased by farmers and ranchers seeking buildings to use for grain, feed or tack storage or to house animals or supplies, prefabricated steel farm buildings are easy and fast to raise, slashing construction time – and associated expenses. Steel farm buildings are also easy to maintain, leading to low costs of ownership, and as an added bonus, they are 100% recyclable once they reach the end of their lifespans.
This particular steel farm building has housed farm equipment for nearly a decade, helping preserve its value and functionality despite South Dakota's variable climate and long, sometimes bitterly cold winters. It has maintained its aesthetic appeal through the years, too, and remained in pristine condition since its erection in 2011.
Located within the borders of the Cheyenne River Indian Reservation, Glencross is part of north-central South Dakota's Dewey County. It sits about 207 miles, by car, from Rapid City and about 12 miles outside Timber Lake.
Considering purchasing a prefabricated steel building for agricultural, storage, commercial, industrial or other use in South Dakota or another part of the United States? Click here for a price quote.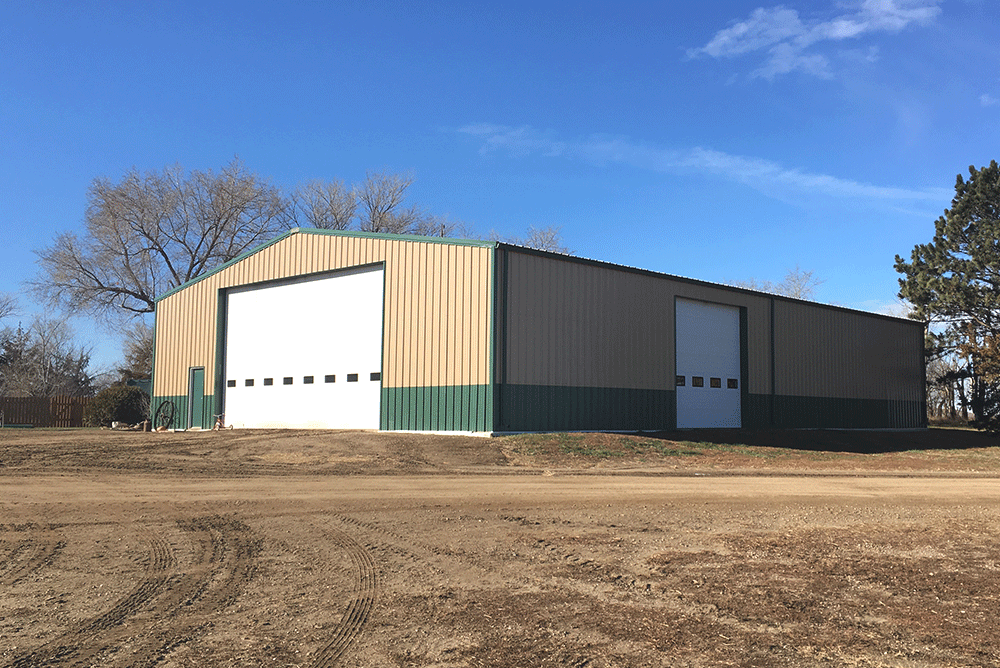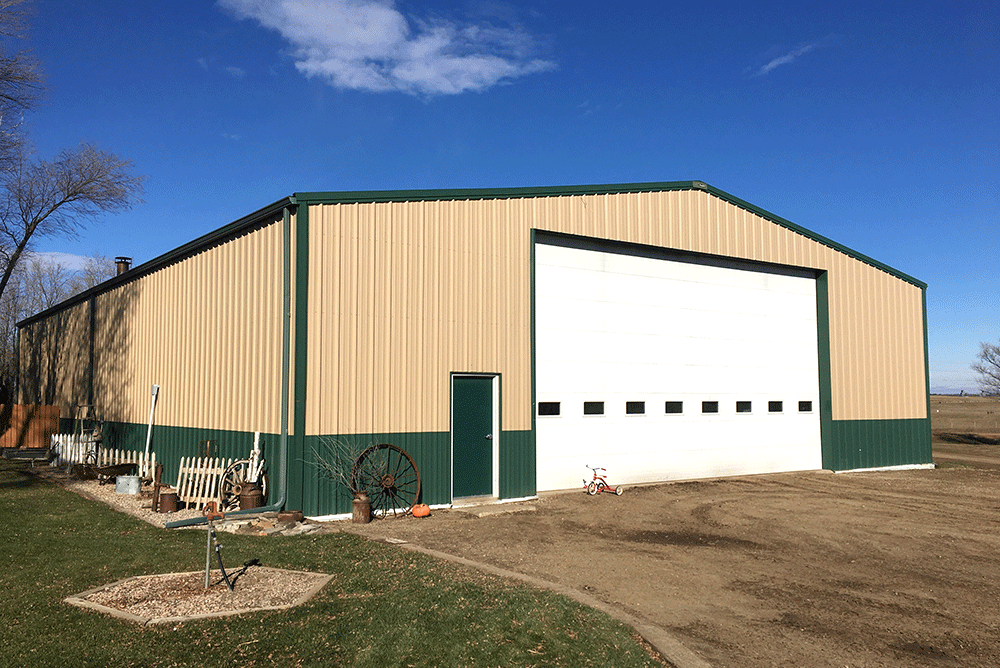 Building Specifications
Following a relatively simple construction process, this building stands 60'x92'x16' in size and has a broad clear span that maximizes storage space. It also has high overhead clearance that makes it suitable for storing large farm equipment.
The steel farm building has an attractive Sahara Tan exterior and a complementing Galvalume roof with a slight 2:12 pitch and Dark Green trim, with its exterior blending seamlessly with the surrounding farm property. The metal agricultural building also has several attributes that better adapt it for its environment and help it comply with local building codes, among them a 90-mph wind speed rating and a 30-psf snow load.
Featured Sunward Steel Agricultural Buildings