Collector Car Garage in Cheyenne, Wyoming
Sunward Steel Buildings, Inc., manufactured and delivered this pre-engineered steel building to a client in Laramie County, Wyoming, in early July 2022.
Durable, spacious, and secure, the building houses the owner's classic car collection, keeping his lineup of antique vehicles and collector cars safe from extreme weather, potential theft, pests, and other hazards. Featuring an open, clear-span design, the steel garage has ample room for the owner's boats, jet skis, and tools, and it also has enough space for a kitchen area with a table and chairs.
Insulated and energy-efficient, the building produces low energy bills, regardless of outside temperatures or climate conditions. It was also easy to erect, taking the owner and a friend less than a month to construct after arriving at the job site.
Durable, Economical Storage Solutions 
Often used to store cars, boats, RVs, and farm equipment, among other valuables, prefabricated steel garages and storage buildings help home and business owners protect their valuable investments and preserve their value, should the owners want to resell them later. Available in a wide range of styles and designs, metal garages and boat and RV storage buildings are also easy to customize in terms of size, aesthetics, insulation, doors and windows, and most other areas.
Situated in southeastern Wyoming, Laramie County is the state's most populated county. Some of the communities in Laramie County include Cheyenne, Albin, Burns and Pine Bluffs.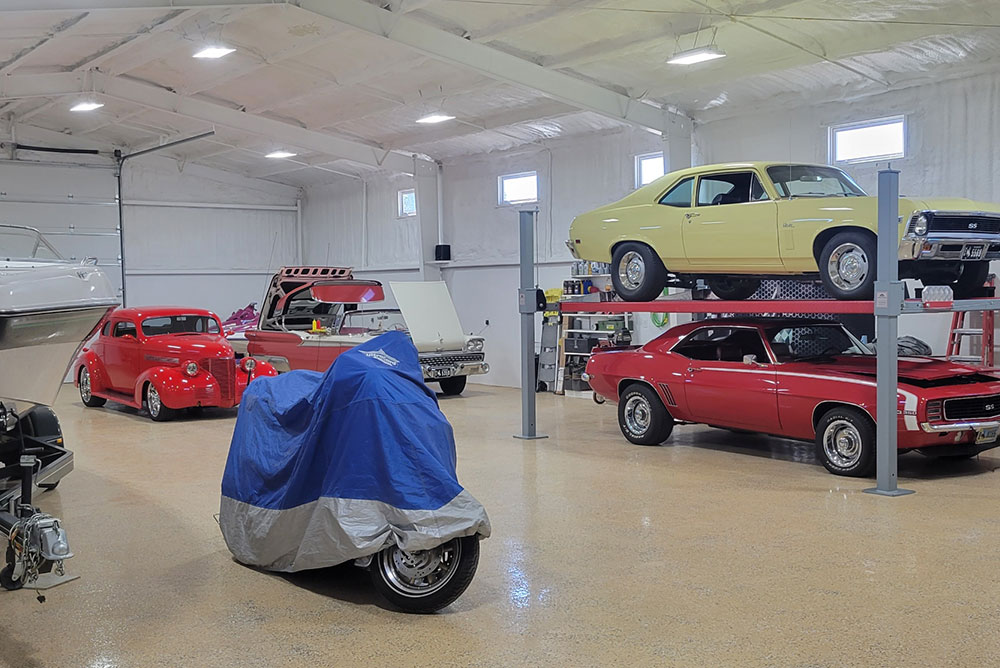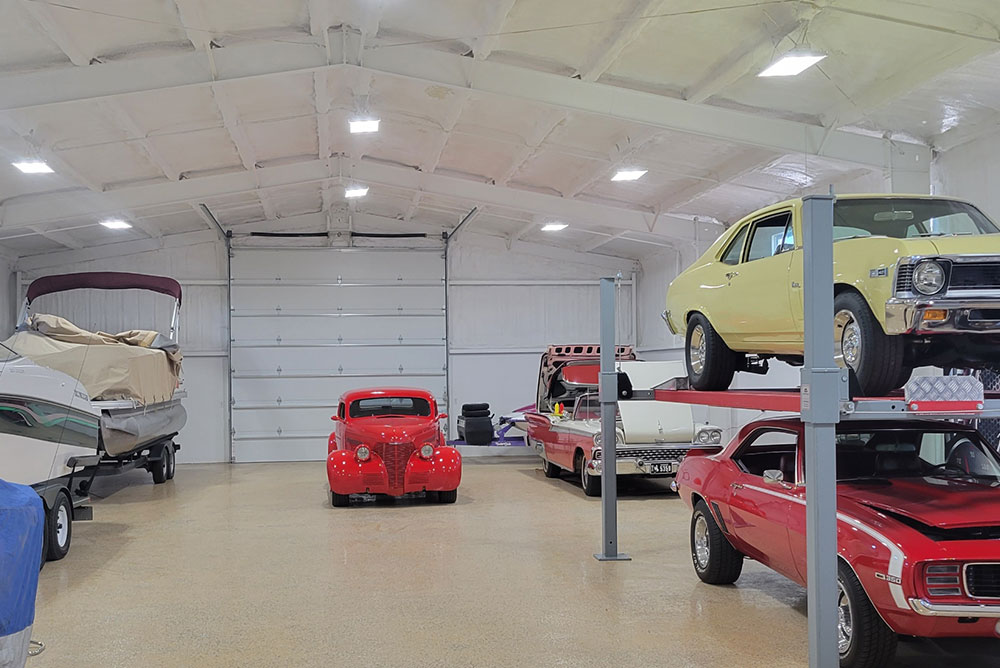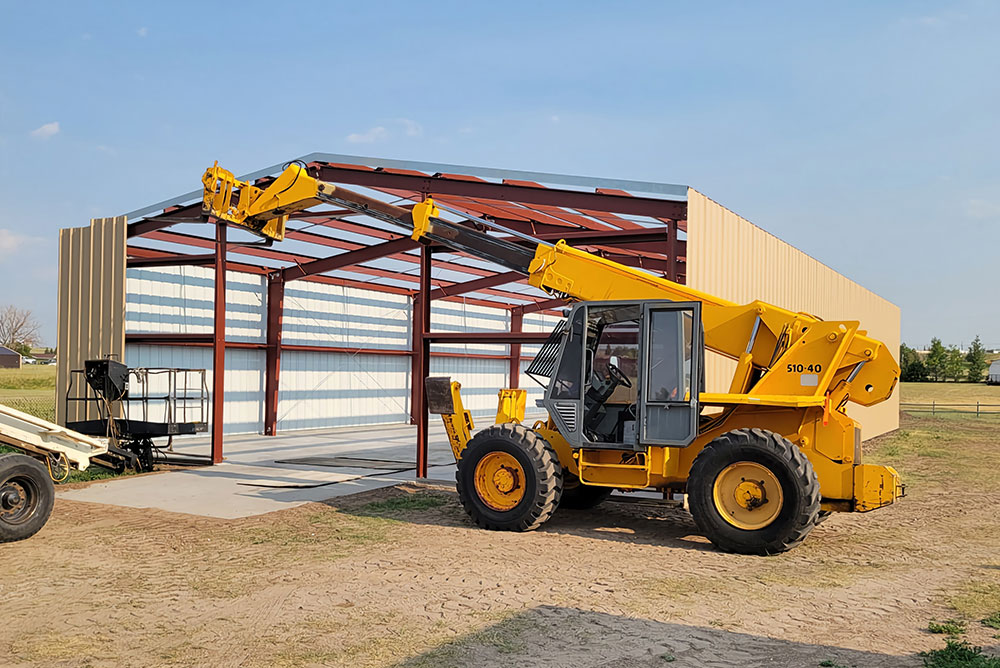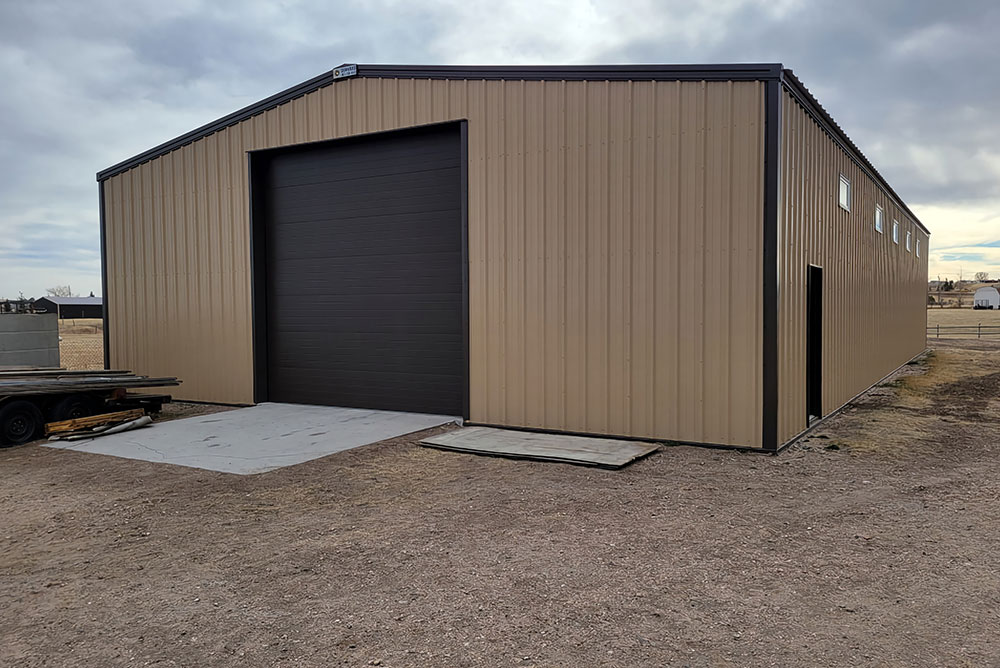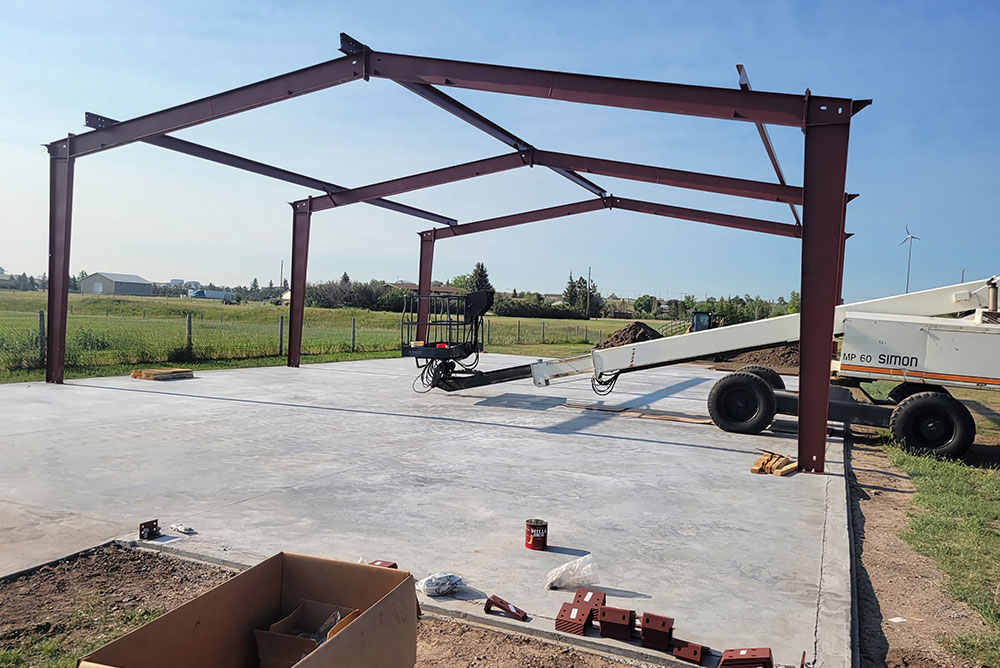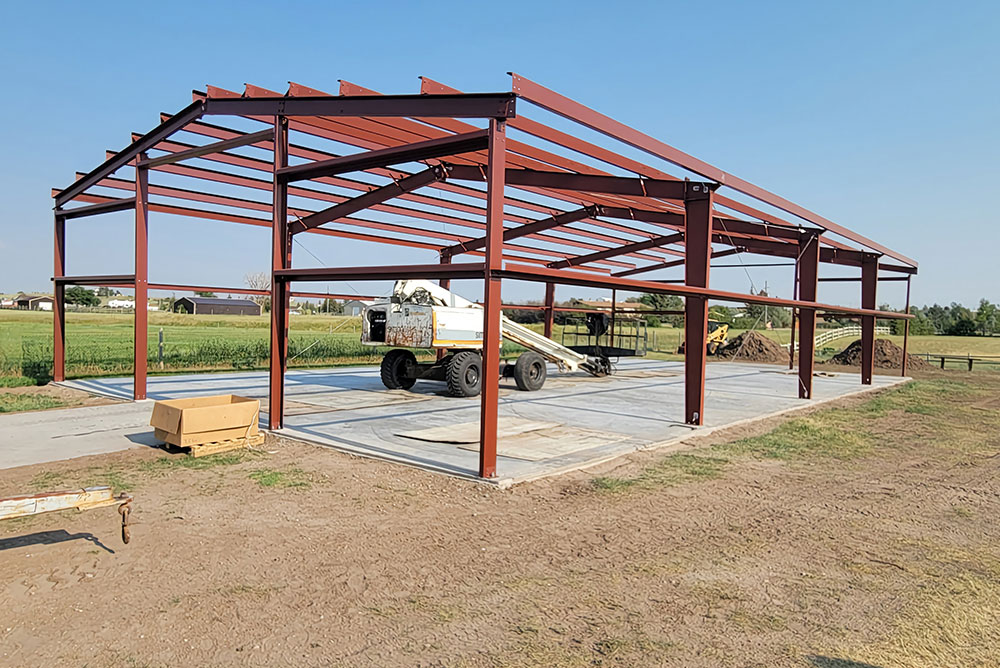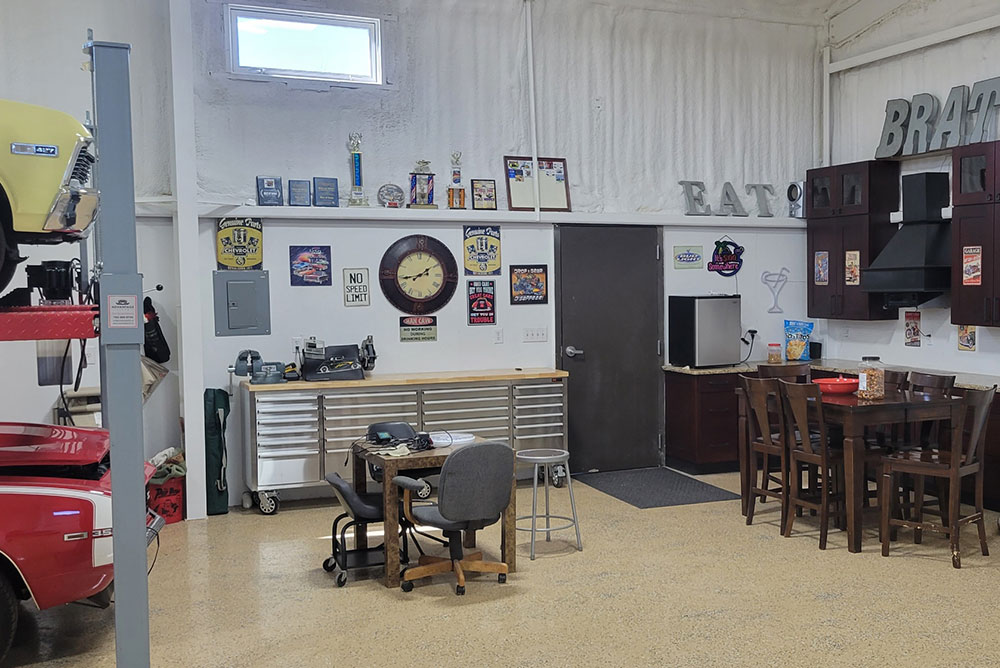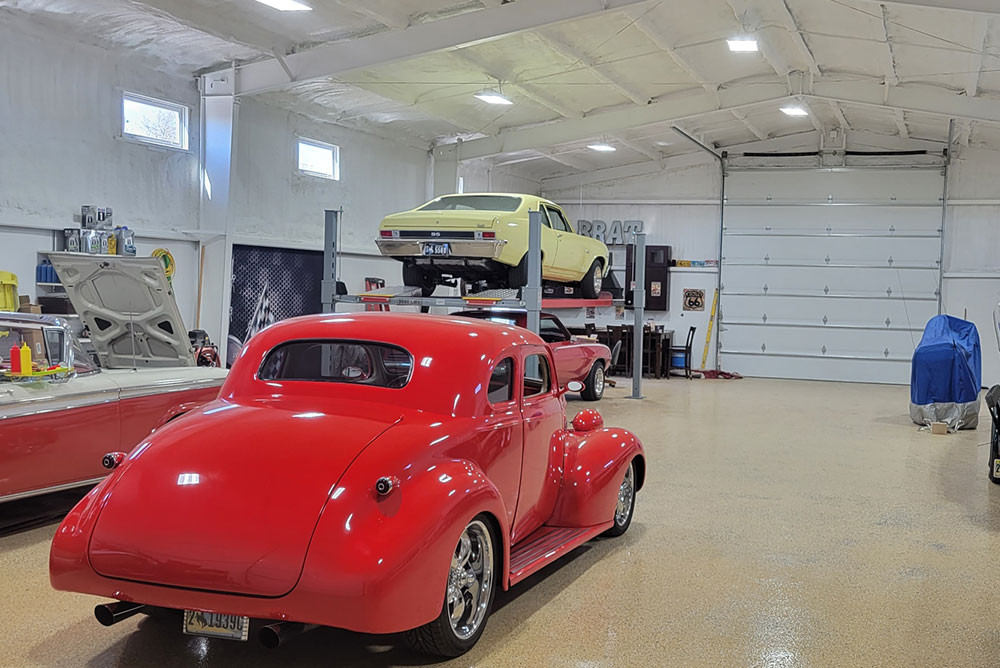 Building Specifications
Comprised of rugged, 26-gauge steel parts, this metal garage is 42'x81'x14' and has high ceilings that accommodate car lifts and large vehicles. Featuring an attractive, Saddle Tan exterior with Burnished Slate architectural trim, the building offers impressive curb appeal, and overhead, it has a heavy-duty, 26-gauge steel roof with a slight 2:12 pitch. A liner panel covers the metal garage's spray-foam insulation, giving the interior of the building a clean, finished look.
There are (2) 14'x14' overhead door openings that provide easy access into the auto shop and garage, and it also features several customizations that maintain compliance with local building codes. A 21-psf roof snow load is one such addition, and a 115-mph wind speed rating is another.
Featured Sunward Steel Garage & Shop Buildings