Steel Cold-Storage Building in Algona, Iowa
Sunward Steel worked with a client in Algona, Iowa, in March of 2021 to design and manufacture this metal building. 
The buyer needed a spacious, versatile building to use for cold storage, or keeping temperature-sensitive food, medication or other goods at consistent temperatures throughout the year. This cold-storage building has an open interior and high ceilings that maximize storage space and four large doors for moving goods or vehicles in and out.  
Well-equipped for Midwestern winters, the cold-storage building has 4" snow guards protecting its gutters against damage and heavy snow loads that comply with local building codes. Dark grey in color with complementing black trim, the building has a clean, modern look that matches that of other buildings already on the property. 
Customizable steel storage buildings
Ideal for cold-storage, mini storage, RV, boat and vehicle storage and more, pre-engineered metal storage buildings are easy to customize to meet precise needs and engineering specifications. Available with clear spans that maximize square footage for storage, metal buildings, sheds and warehouses can accommodate just about any storage need.  
Located in north-central Iowa, Algona is part of Kossuth County. The community sits roughly 137 miles from Des Moines and about a 145-mile drive from Sioux City.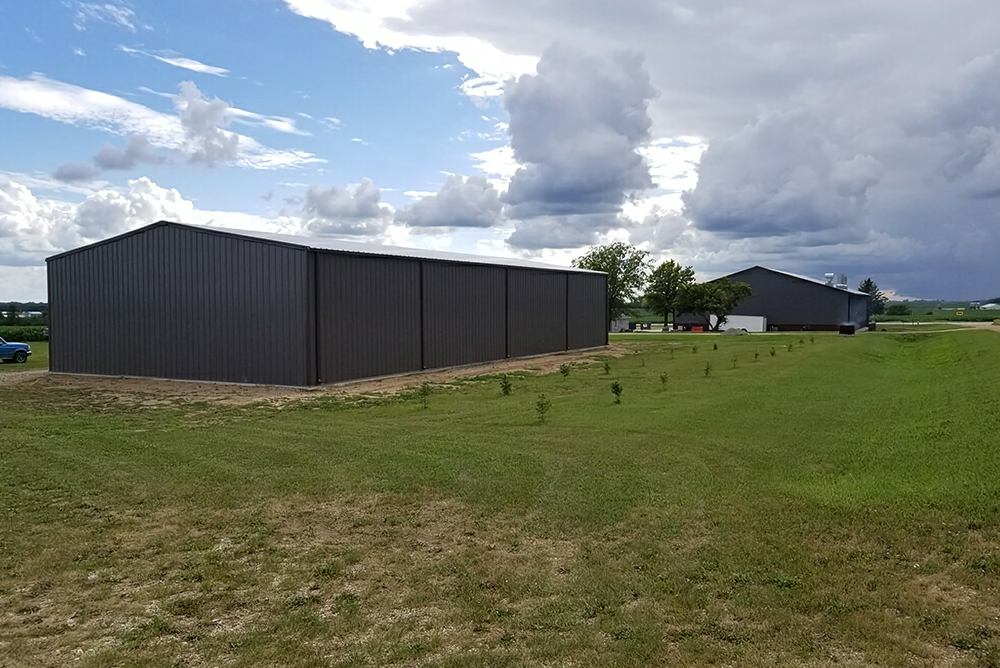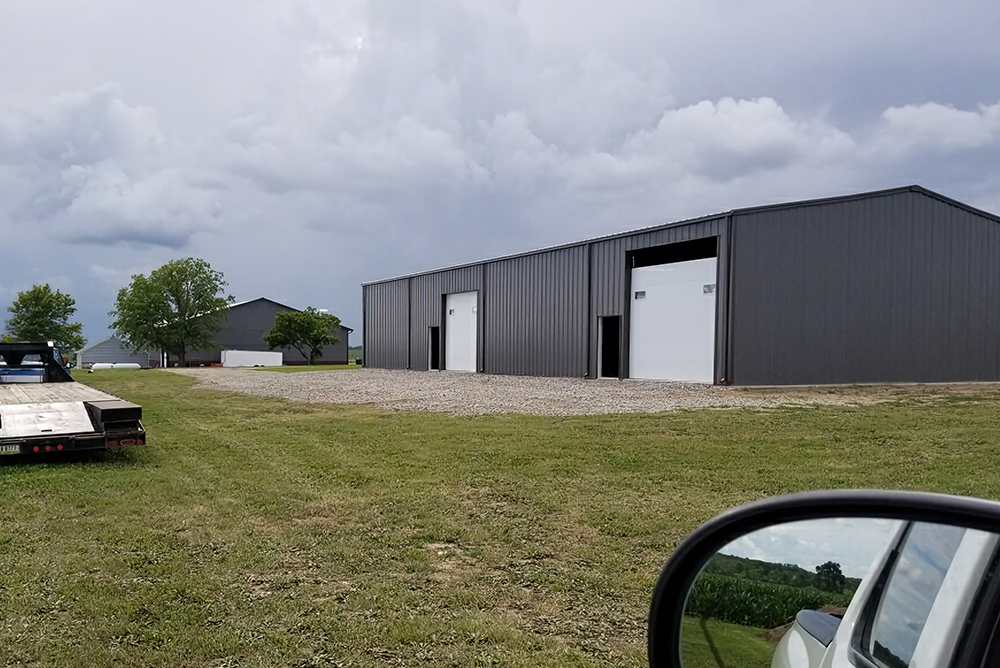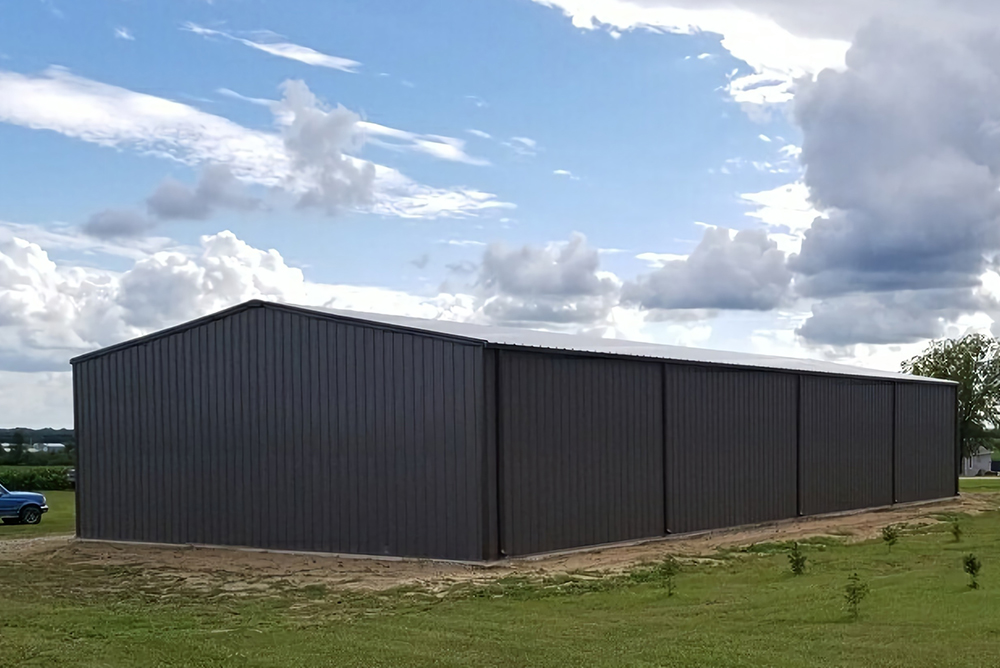 Building Specifications
The metal warehouse is 48'x99'x16' and has (2) 14'x14' overhead doors and (2) 4070 walk doors. The large white garage doors have windows in them that allow natural light inside. The gable-style roof of the has a 2:12 pitch and features innovative siphon-groove technology, helping protect the interior from moisture and condensation. 
Engineered to meet the building codes outlined in the 2018 International Building Code, the steel storage building also features a 115-mph wind speed rating and a 40-psf roof snow load. 
Featured Sunward Steel Self Storage Buildings