Pre-Engineered Self Storage Building in Springfield, Colorado
Sunward Steel Buildings was honored to supply a new steel self storage building to Springfield, Colorado in spring of 2020. The pre-engineered metal mini storage building stands independently, but is the first of many for the newly established North Side Storage, LLC.
Situated in the Southeast corner of the state near the Kansas, Oklahoma and New Mexico borders, the recently completed 30'x100' storage building offers four unique unit size options to rent from.
Easily & Quickly Erected Storage Buildings
When time is a key factor in a building project, steel is one of the best options. Furthermore, storage buildings and their simplistic designs can be drawn, manufactured and constructed in a timely manner. Sunward Steel assisted North Side Storage to be one of the quickest building projects in our history.
From the time of order to the final touches of the construction process was a mere six weeks and two days. The superiorly pre-punched and pre-marked steel components coupled with the engineered stamped drawings and erection manual make for a painless and efficient building process.
Working with Sunward Steel Buildings, a single-source manufacturer, allowed for a smooth and streamlined process to provide a beautifully crafted steel storage building. It was a team effort in collaboration and detailing to make sure things were done right the first time, making the overall building project a huge success.
Interested in a pre-engineered steel storage kit, or other metal buildings in your area? Contact us here!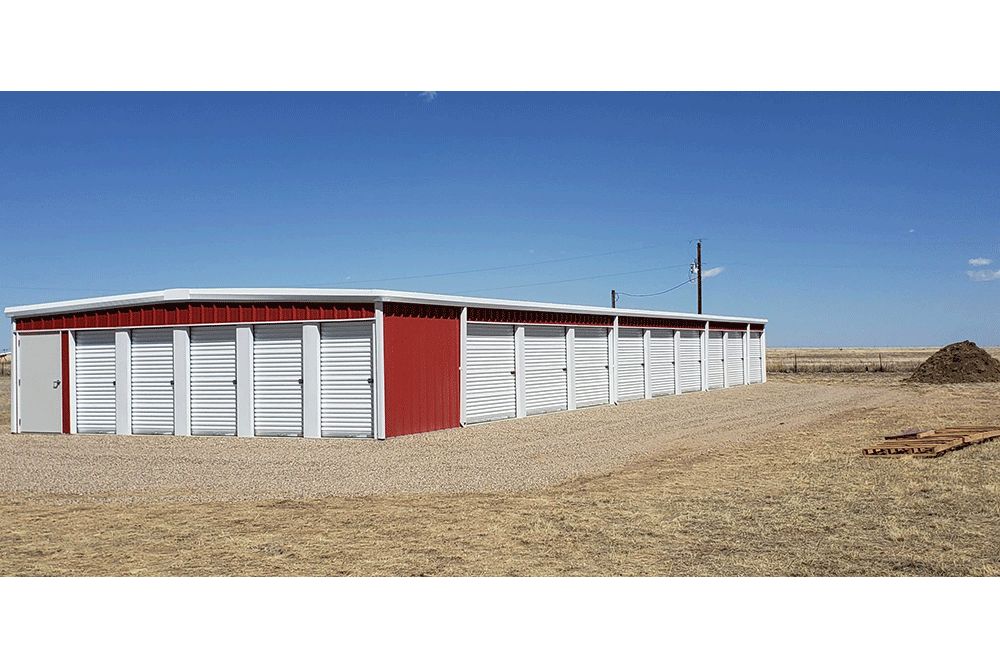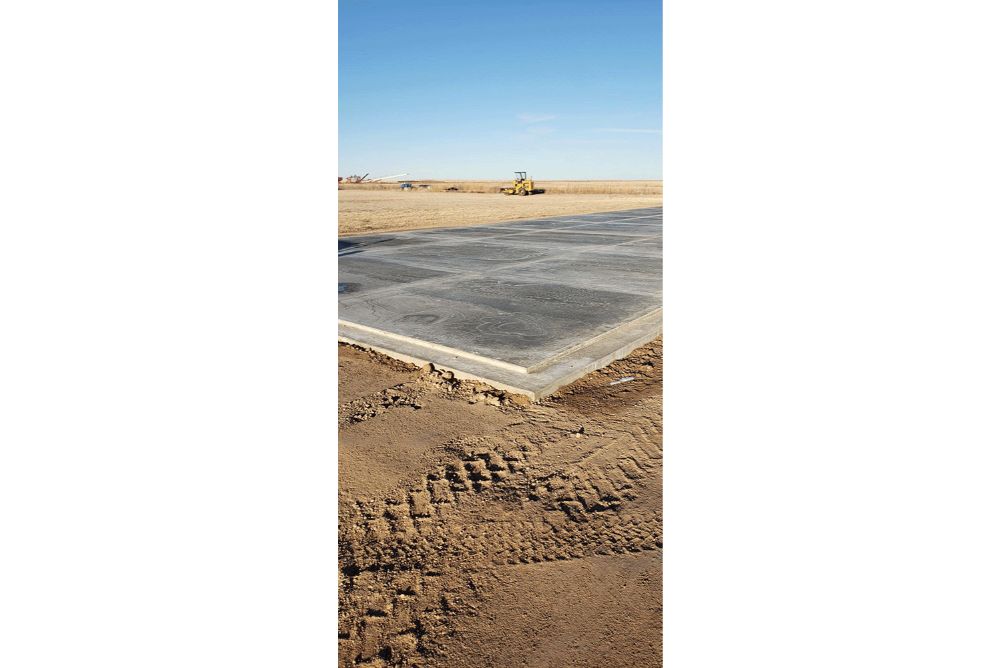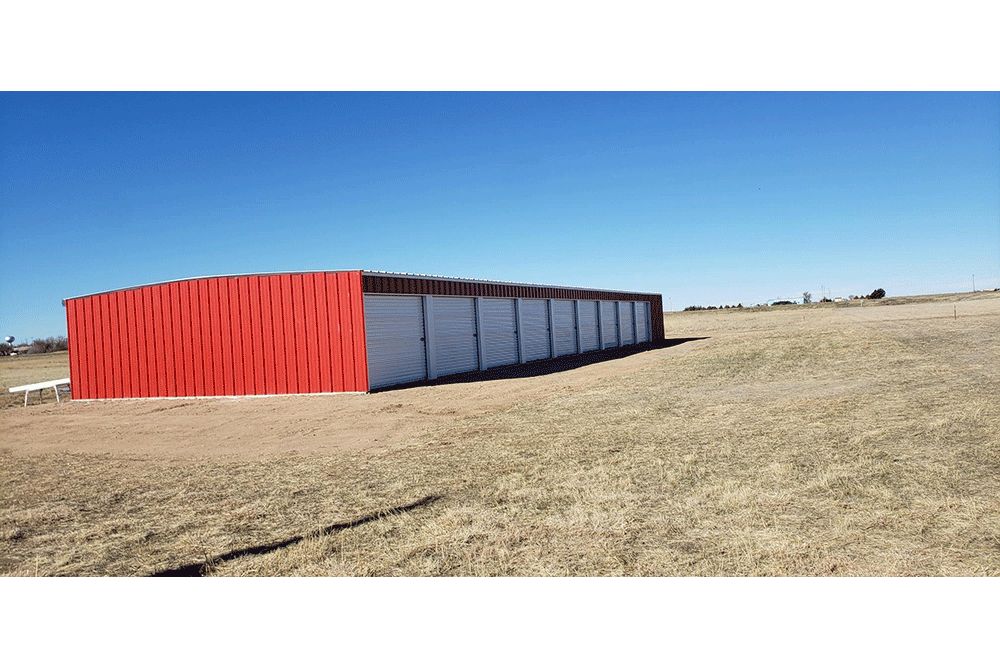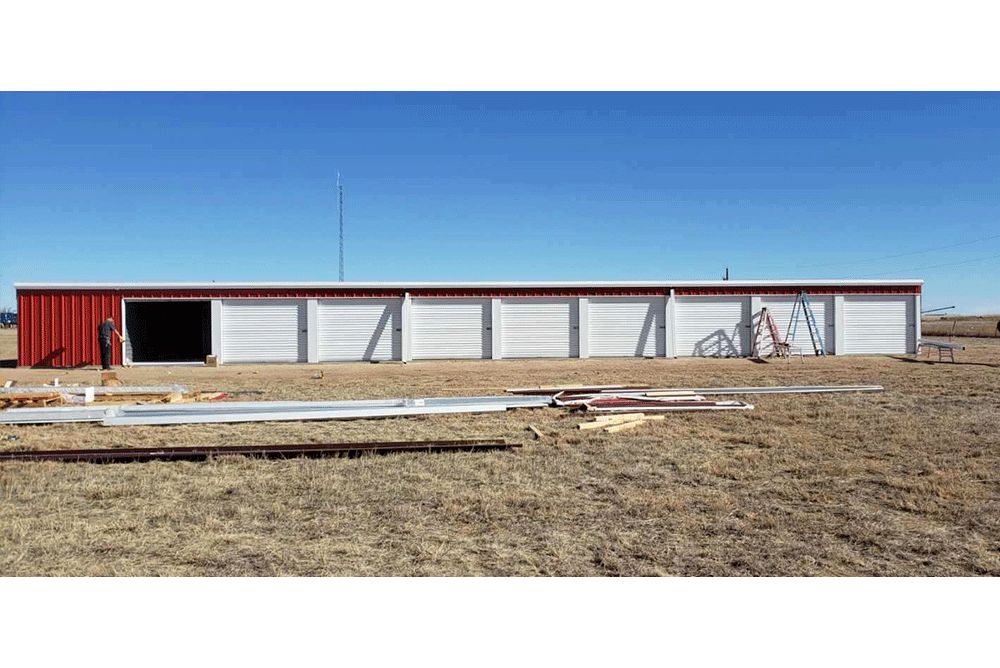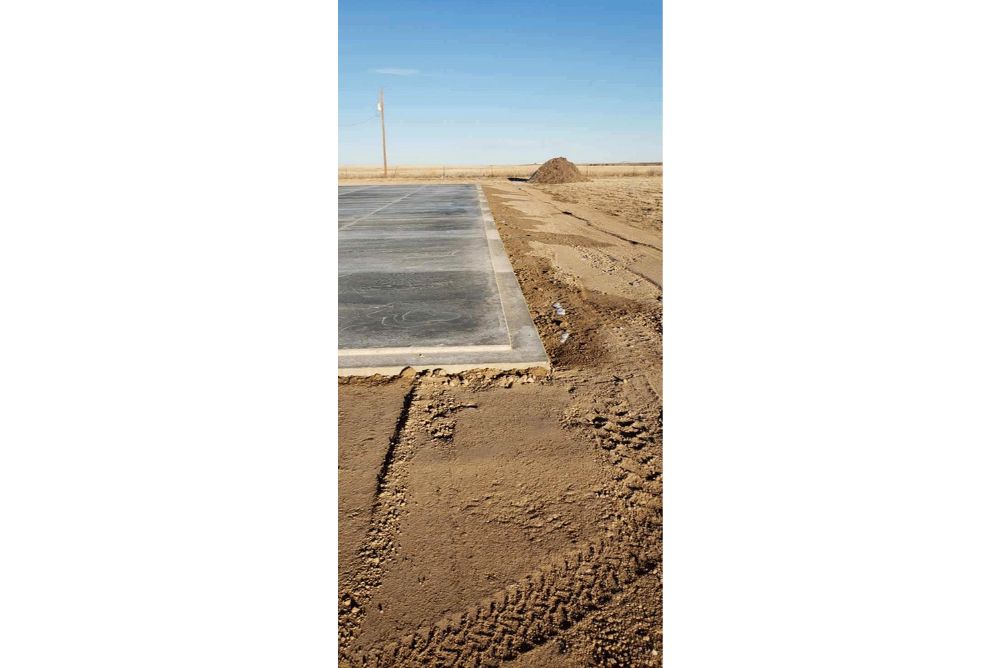 Building Specifications
With a goal of expansion in mind, this secure and sturdy steel storage kit measures 30'x100'x8.6' with units on three sides. Due to the versatility of steel, one end wall was left without units, providing the option to add on in the future.
The units along the 100' walls all feature 9'x7' mini-storage roll up doors and 5 of the 6 units along the end wall feature 4'x7' mini-storage roll up doors. The last door is a steel walk door with the intention for that unit to be used for maintenance equipment or other needs as the owner sees fit.
All doors are a high gloss white to match the painted white roof and trim. As a complimentary accent, the wall panel is a crimson red.
To further enhance the building, the storage kit was supplied with gutters and downspouts as well as Drip-X, a roof moisture barrier to assist with condensation and drainage. The area can experience heavy snowfalls and strong winds and to accommodate for the weather conditions, the North Side Storage, LLC building was engineered with a 115-mph wind speed rating and a 30-psf snow load.
Featured Sunward Steel Self Storage Buildings