Commercial Building for Logging Business in Monroe, Wisconsin
Prefabricated Metal Logging Business Headquarters
Sunward Steel Buildings, Inc., fabricated and supplied this pair of pre-engineered steel buildings for a client in Monroe, Wisconsin. The client received the first building delivery in April of 1998, and he then ordered a second structure in May of 2000 to accommodate his growing business.
Still in pristine condition, the (2) buildings house the shop and administrative operations of Olson Logging, a premier local provider of logging and tree-work services with a more than 30-year history serving clients across Monroe and the surrounding Midwest.
In addition to purchasing standing timbers of walnut, white oak and other hardwoods for distribution among fabricators of furniture and other woodworks, Olson Logging also sells firewood to residents of Wisconsin, Illinois, Iowa, Michigan and other areas that fall within a 200-mile radius.
Rugged, Reliable Commercial Construction Solutions 
Buyers looking to house industrial, commercial or manufacturing operations can save considerable time and expense by investing in pre-engineered steel buildings like these ones, which are typically far cheaper to purchase, raise and maintain than wood structures. Steel buildings can offer large clear-spans with high clearance and ample floor space, and buyers can also customize virtually every element within them to accommodate their specific business needs.
Prefabricated metal buildings are also easy to enlarge or adapt, should the need arise to expand a business's footprint, making them ideal construction solutions for those looking to house growing businesses. Dubbed, "The Swiss Cheese Capital of the USA," Monroe falls within southern Wisconsin's Green County. It sits just north of Clarno and roughly 15 miles south of Exeter.
Considering purchasing a prefabricated steel building for commercial, industrial or other use in Wisconsin or another part of the United States? Click here for a price quote.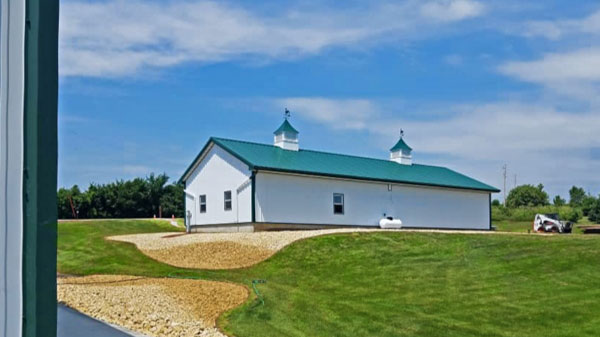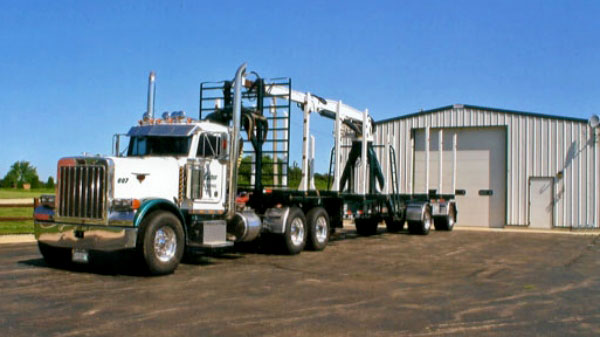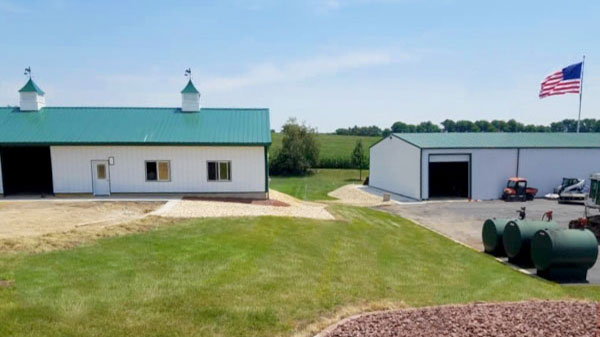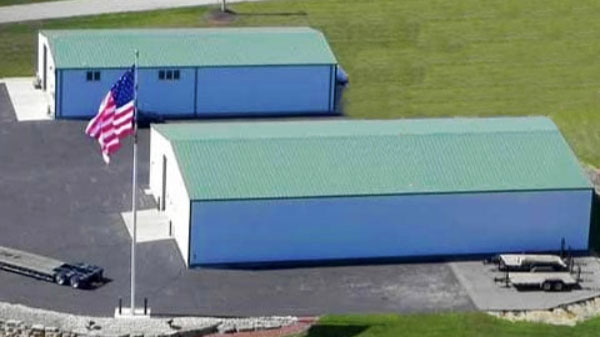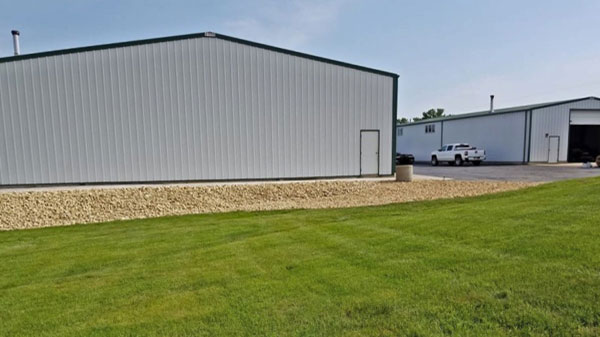 Building Specifications
Offering unbeatable strength and durability, the first of the (2) pre-engineered metal buildings stands 40'x80'x14' in size and now serves as a shop and office building for the owner's logging business. It features an open, clear-span design and an aesthetically pleasing white exterior, while a corrosion-resistant dark green roof with matching trim and a 2:12 pitch sits overhead.
The second and larger of the (2) logging business buildings, meanwhile, offers a finished size of 60'x100'x16', and it, too, serves double-duty as a shop and business building for the logging operation. Its White exterior and Dark Green roof with matching trim and a 2:12 pitch match that of the other building, and they both feature 90-mph wind speed ratings and 20-psf snow loads, which were customizations made in consideration of the region's climate patterns and in compliance with local building codes.
Attractive, multifunctional and easy to maintain, the buildings have maintained their beauty and structural integrity through the years while giving the owner the space he needed to grow company operations.
Featured Sunward Steel Office Buildings