Steel Power Plant Building in Anchorage, Alaska
Sunward Steel Buildings, Inc., was proud to fabricate and supply this pre-engineered steel power plant building for the Alaska Village Electric Cooperative (AVEC) in 2013.
Sustaining the cooperative members, facilitating the survival for the indigenous people, and establishing a conservation initiated plan were of top priority during this project. Supporting every aspect of Alaskan life is the founding principal of AVEC and with roots deep in fishing, hunting, and trapping, all of which they provide crucial care in preserving these "Alaskan passages". After reviewing all versatile options available that proved to be compatible and in accordance with their exact needs, AVEC choose a Sunward Steel product & steel building kit. Ultimately providing a reliable structure that is hard-wearing, anchored & secured and that will sustain the remote community of Stebbins Alaska for many generations to come.
Navigating Alaska
This particular steel structure provides safe, highly functional space for community employees to conduct business and comfortably carry through with the everyday work load. Premanufactured steel buildings provide the strength and durability power plants, water treatment facilities, oil and gas buildings, and similar operations, making them a common choice among buyers seeking buildings to use as plants or energy or fuel production facilities. Easily customizable in terms of size, clearance, ventilation, aesthetics while creating reliable, comfortable places to work that can easily match the existing style of the surrounding community.
Primarily focusing on renewable energy and proudly serves the surrounding native and agricultural community, AVEC covers the largest area of any retail electric cooperative in the world. Serving 58 communities stretching from Kivalina in the north to Old Harbor on Kodiak Island, St. Lawrence Island, Minto, Yakutat, to southeast Alaska. All other communities are only accessible by airplane or marine vessel.
Considering purchasing a prefabricated steel building for use as an oil and gas building, renewable energy plant, industrial facility or something else in Alaska or another part of the United States? You can contact us for a quote on any building or project you are considering.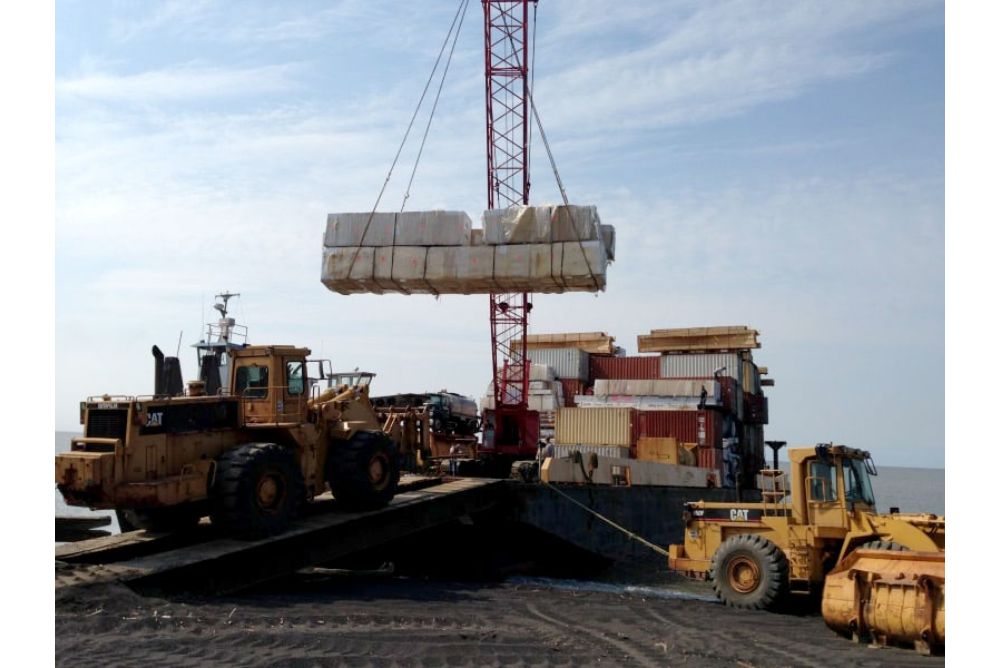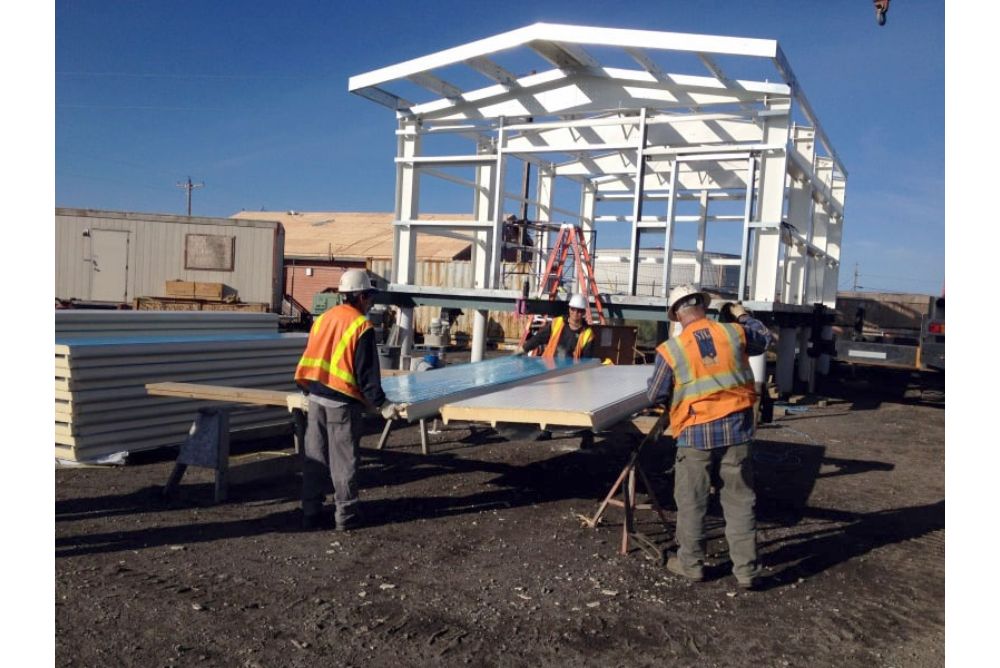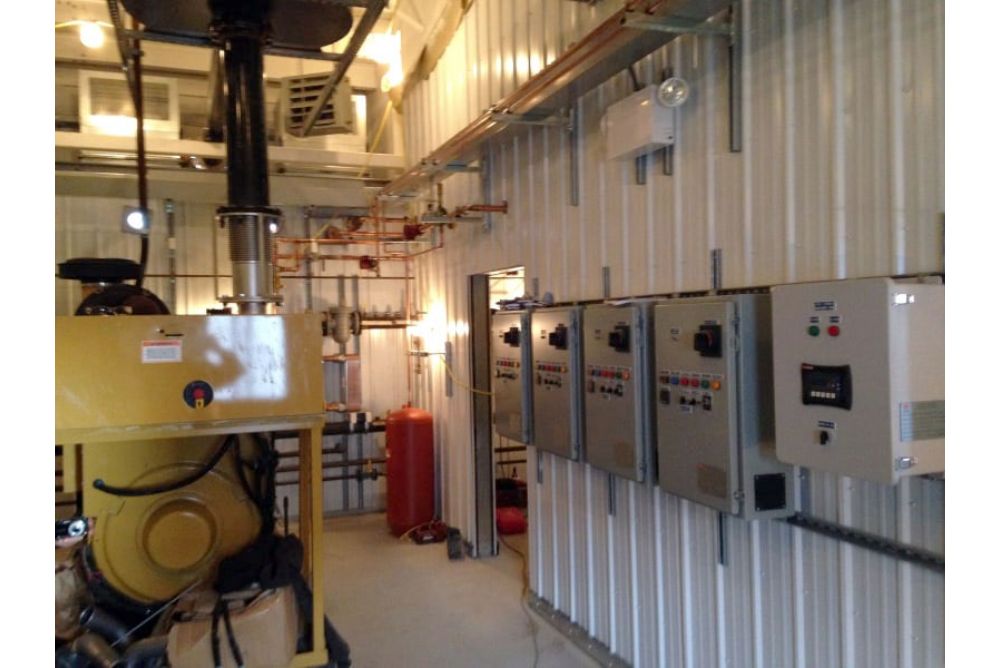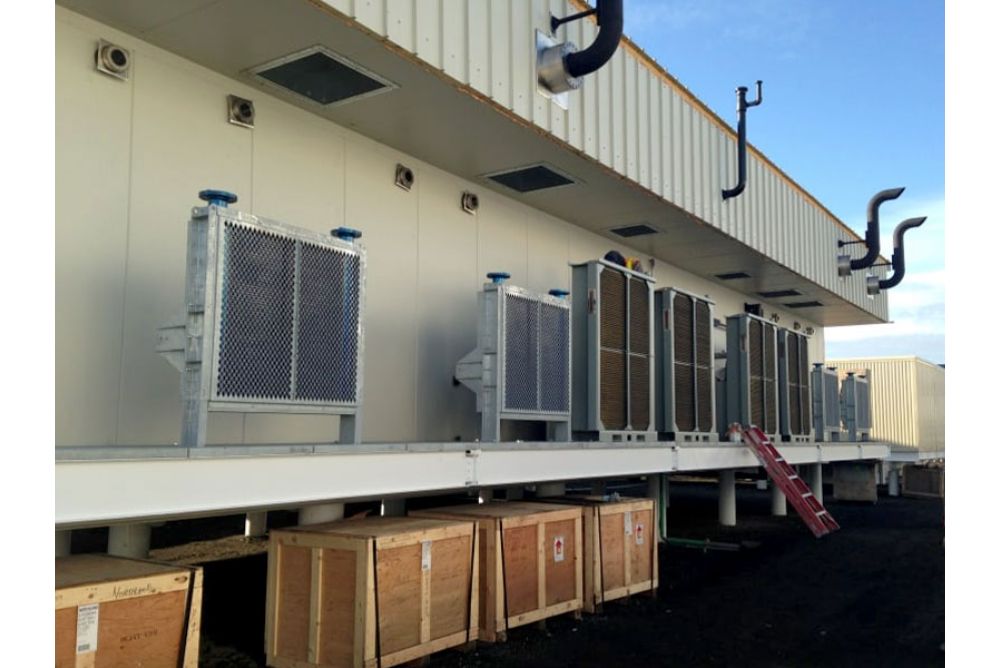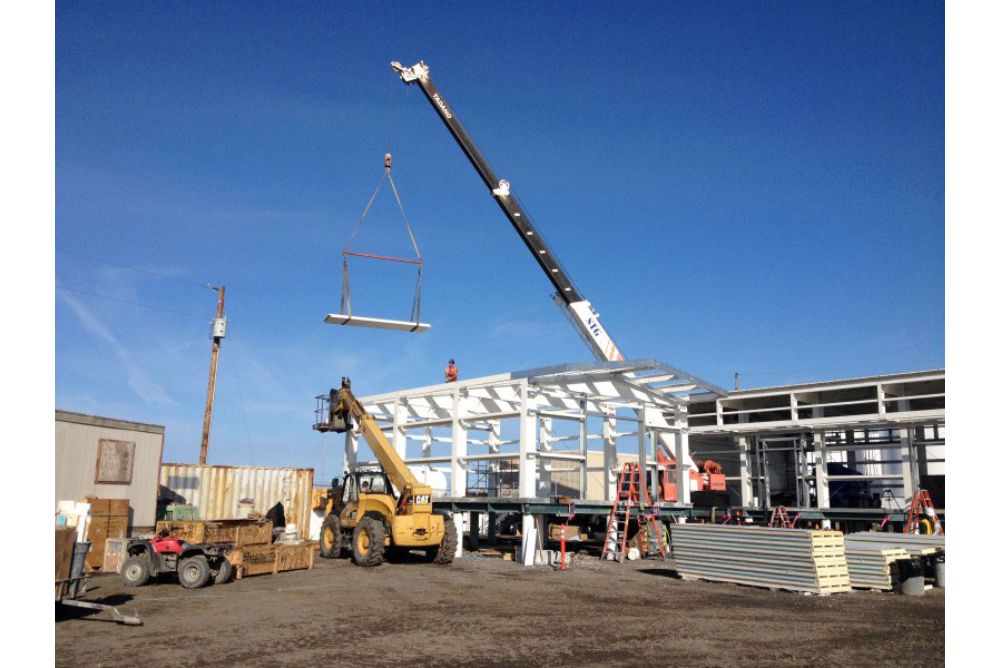 Building Specifications
Sunward collaborated with several different companies to design, engineer & erect this power plant facility that would accommodate a rural generation system. Sunward dealer, Heath Martin with Peak Oilfield Services, HDL Engineering Consultants & Dave Meyers with STG Incorporated; this powerhouse team of professionals guided the way for precise & proficient workmanship while guaranteeing a streamlined construction itinerary.  With an "all hands on deck" mentality, the AVEC commission allied with the Sunward team for the final building transfer and acceptance through the Port of Seattle and in closing for final delivery in Stebbins Alaska.
Sustainable and environmentally friendly, this prefabricated steel building features premium-quality steel construction, ensuring optimum strength and durability. Upon completion of construction, this building stands at 30'W x 72'L x 15.71'H in size, while overhead, a secure and long-lasting steel roof with a purposeful 2:12 pitch provides protection from the harsh artic weather. Designed with (2) 3'-4" x 7'-2" walk door openings, (2) 6'-4" x 7'-2" walk door openings, (8) window framed openings, and (1) 8'-6"W x 8'-3"H overhead framed door.
Featured Sunward Steel Industrial Buildings