Metal Fishery Buildings in Gardnerville, Nevada
Parks and Recreation Buildings in Gardnerville, NV
Sunward Steel Buildings, Inc., was the proud fabricator and supplier of this pair of pre-engineered steel buildings in Gardnerville, Nevada, in early 2003.
These days, the rugged, reliable steel buildings serve as part of the main infrastructure at the Lahontan National Fish Hatchery Complex, which manages and oversees native fish habitats to ensure that native species endure for future generations. In addition to helping preserve fish habitats through a series of educational, stewardship and public outreach efforts, the hatchery raises and maintains a substantial stock of endangered, rare and other fish, some of which ultimately make their way to various lakes and waterways in the area, among them Pyramid Lake, Walker Lake, the Truckee River, Fallen Leaf Lake and the Marlette Reservoir, among others.
Hatchery Feed & UV Building Details
Offering unparalleled strength and durability, the (2) buildings serve distinct purposes at the fishery, with the first and smaller of the (2) buildings used for feed storage, and the other, used to house the facility's UV system. The steel feed storage building stands 40'x40'x16' in size once erect, and it houses all the food used in the life stages of the hatchery's genetic lacustrine Lahontan cutthroat trout.
Stone Beige in color, the feed building boasts a rugged, corrosion-resistant White roof with matching Stone Beige trim and a 3:12 pitch overhead. It contains (2) 3070 walk door openings, each enclosing one of (2) 3070 commercial walk door systems, and it also features several accommodations included to help divert water and moisture away from the building's foundation, including eave gutters and 30 linear feet of downspouts spanning two locations. Additional feed building customizations added with respect for regional climate patterns and in adherence to local building codes include an 80-mph wind speed rating and a 10-pound snow load.
The second of the (2) fishery buildings, meanwhile, houses the facility's extensive UV system, which disinfects well water used in hatchery operations while enhancing the overall health of stocked fish. Once raised, the steel building stands 51.5'x63'x14' in size, while a bright White roof with a 5:12 pitch offers ample protection from above. Rugged and built to last, the second of the (2) fishery buildings also features several elements intended to prevent moisture-related damage, including an eave gutter along the building's low side and 80 linear feet of downspouts across five locations.
Sustainable Construction for Sustainable Operations 
 In addition to managing, protecting, conserving and raising fish species, the staff at the Lahontan National Fish Hatchery Complex concentrates much of its efforts on enhancing the health of regional lakes and riverine habitats and partnering with tribal, state and federal authorities on efforts relating to watershed connectivity. The hatchery also welcomes guests for tours throughout the week and hosts a number of annual open houses and other special events throughout the year, including a kid's fishing derby where they can fish for native Lahontan cutthroat trout and learn more about Nevada's native fish species.
Pre-engineered steel buildings are ideal for government and municipal operations due to their versatility, adaptability and sustainable, low-maintenance nature. These particular steel buildings have played a critical role in hatchery operations for more than 15 years, providing safe, secure spaces to raise and manage fish.
Part of western Nevada's Douglas County, Gardnerville is an unincorporated community that covers just under 5 square miles. The community lies about 16 miles south of Carson City and about 21 miles east of South Lake Tahoe.
Considering purchasing a pre-engineered metal building for farming, agricultural, industrial or other use in Nevada or another part of the United States? Click here for a price quote.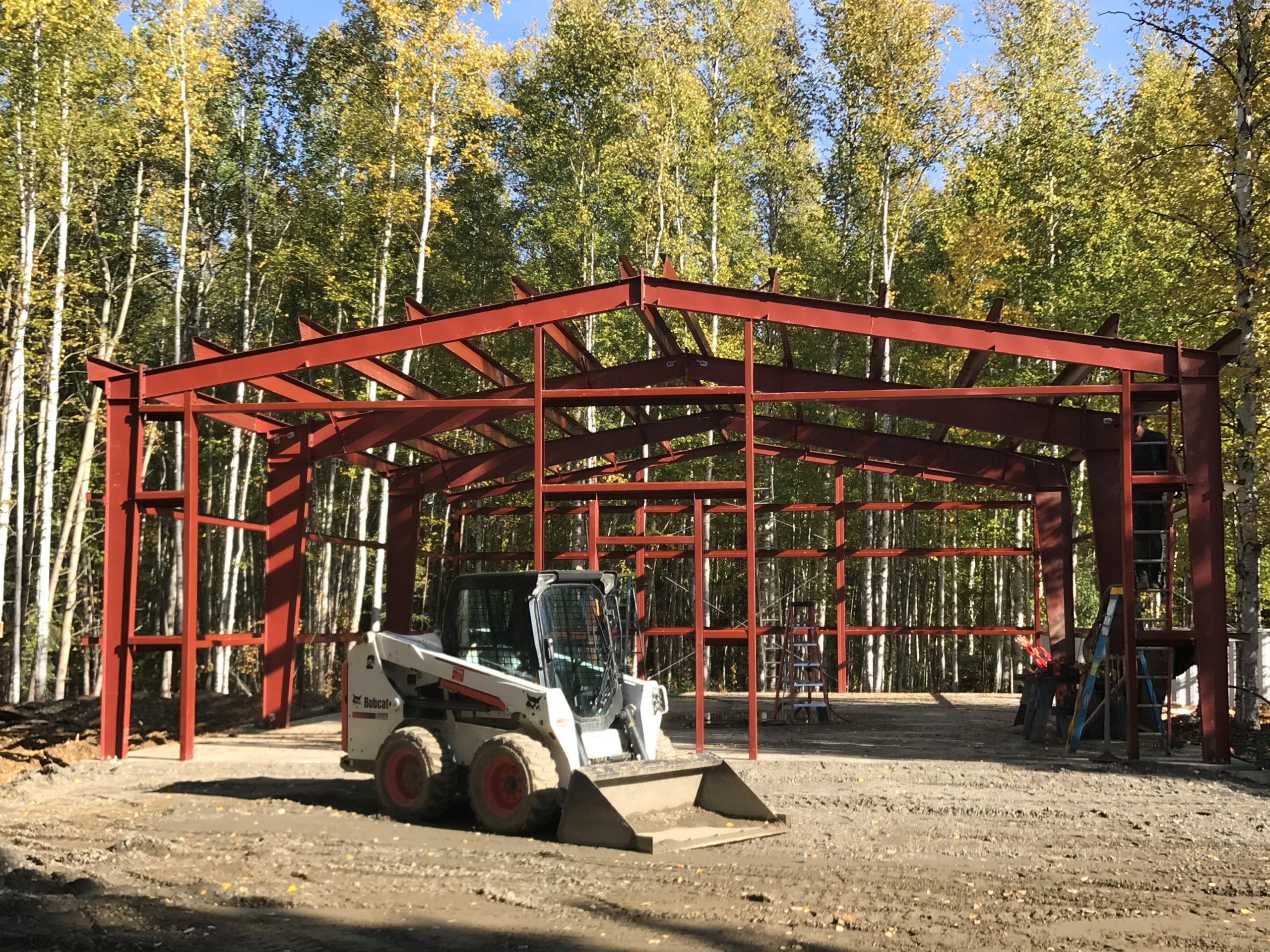 Featured Sunward Steel Public Utility Buildings