Prefabricated Steel Firehouse in Cordova, Alabama
Sunward Steel Buildings, Inc., had the honor of manufacturing and supplying this pre-engineered steel firehouse building on behalf of a customer in Cordova, Alabama, in June of 2015. These days, the rugged, energy-efficient building functions as a firehouse for the Cordova Fire Department, which has more than 20 volunteer firefighters who serve the surrounding Greater Birmingham area.
Many of the department's firefighters also serve double-duty as first responders, helping residents of the surrounding region deal with emergency medical and other situations, and many of them also pride themselves on undergoing additional training to help hone their skills with regard to emergency response and related efforts.
This building became a part of Cordova's infrastructure following a devastating 2011 fire that destroyed many of the building in town, including the former fire station. Local volunteers assisted with numerous aspects of the new steel firehouse's construction, including adding its floors, drywall, paneling and plumbing.
A Community Effort
Initially, the state of Alabama had designated funds to use to erect a new firehouse after the first one burned down in the 2011, fire, but when the state revoked its funding to finish the building, the firefighters, themselves, stepped up, ultimately completing the project. 
A popular construction choice among cities and towns that are in need of new infrastructure, but dealing with tight budgets and timeless, prefabricated steel buildings offer affordable, quick-to-erect alternatives to wood buildings. The also typically have low lifelong costs of ownership compared to wood buildings, requiring very little over the years in terms of maintenance.
Part of northern Alabama's Walker County, the city of Cordova is a former textile mill town. The community sits about 35 miles outside Birmingham and about 80 miles south of Decatur, Alabama.
Considering purchasing a pre-engineered metal building for municipal, governmental or other use in Alabama or another part of the United States? Click here for a price quote.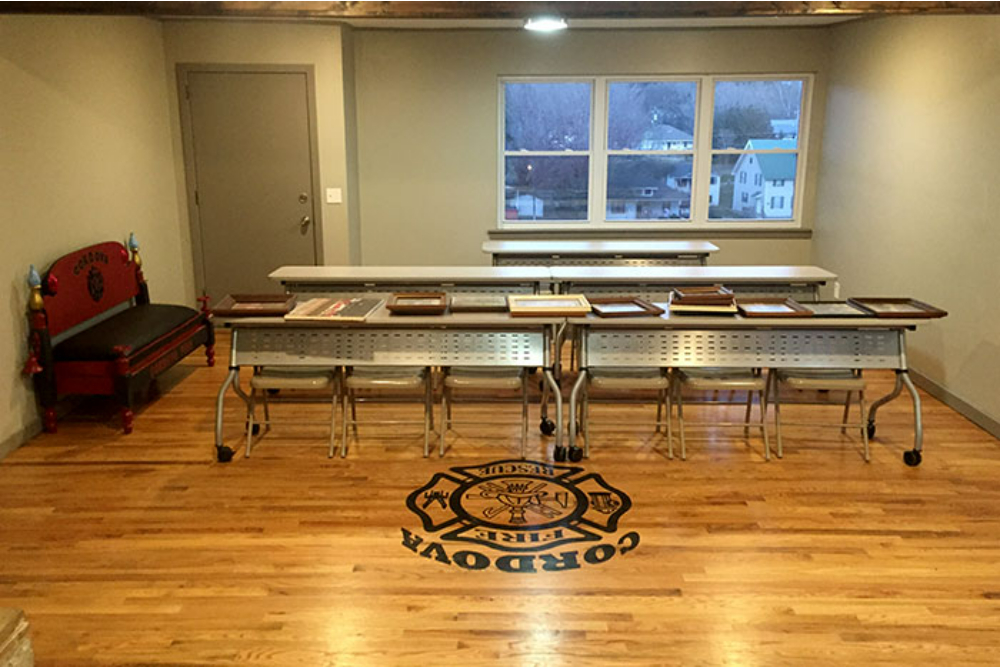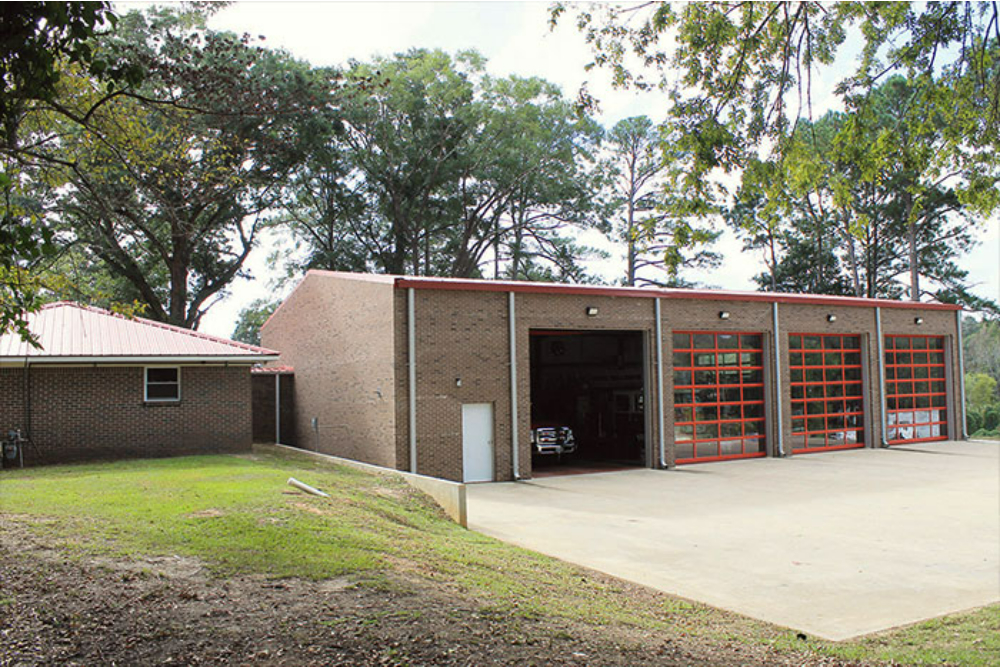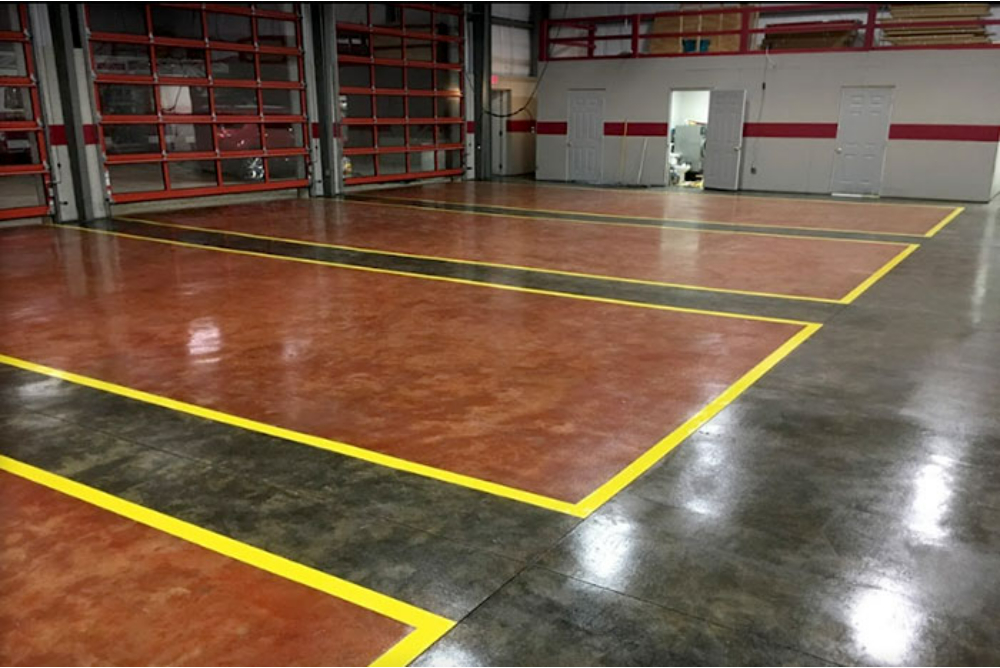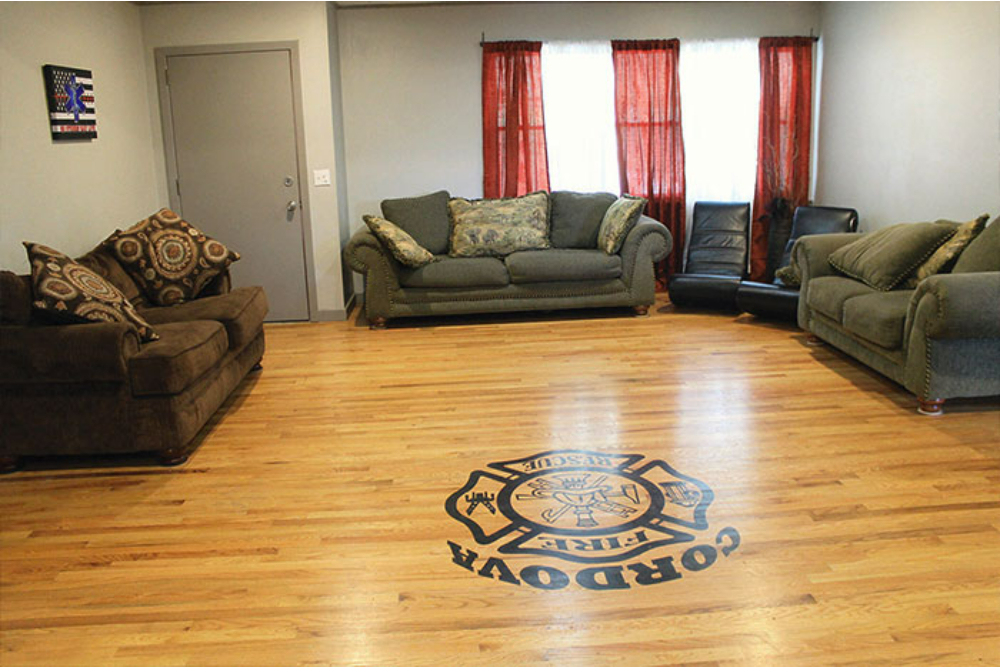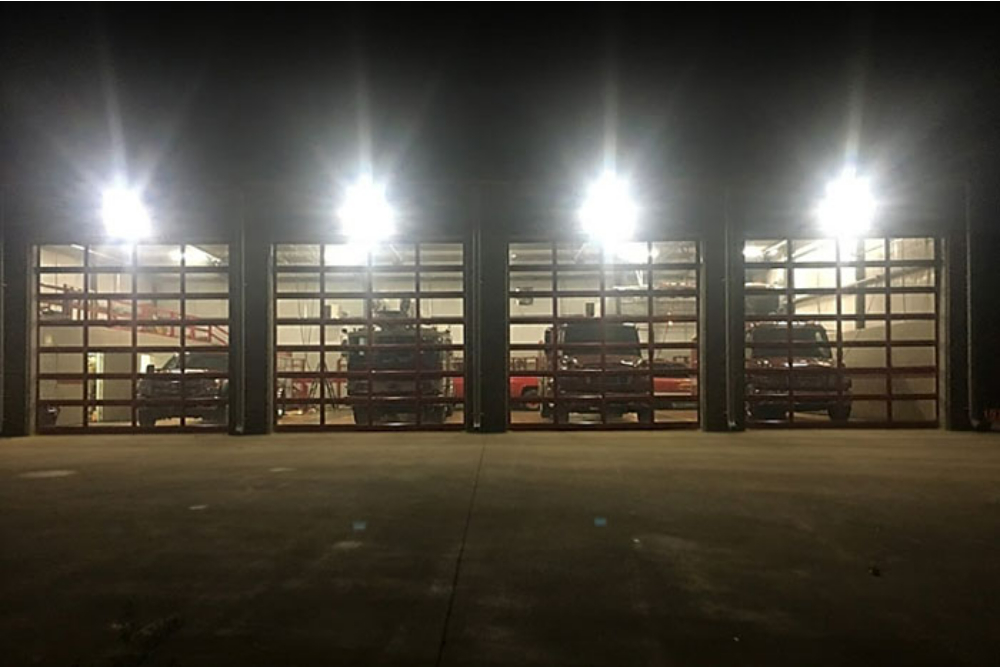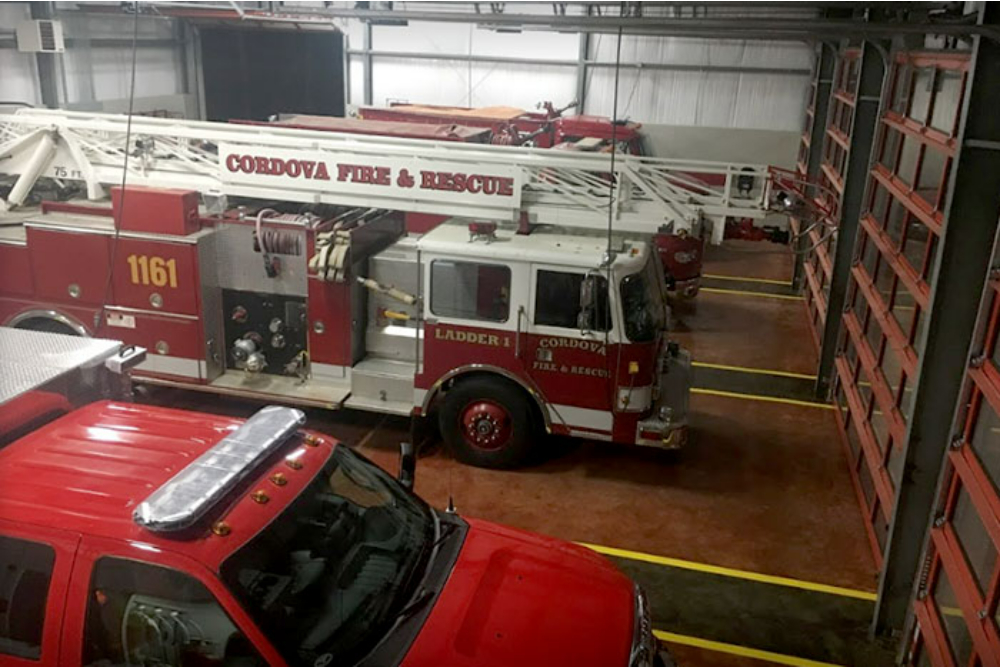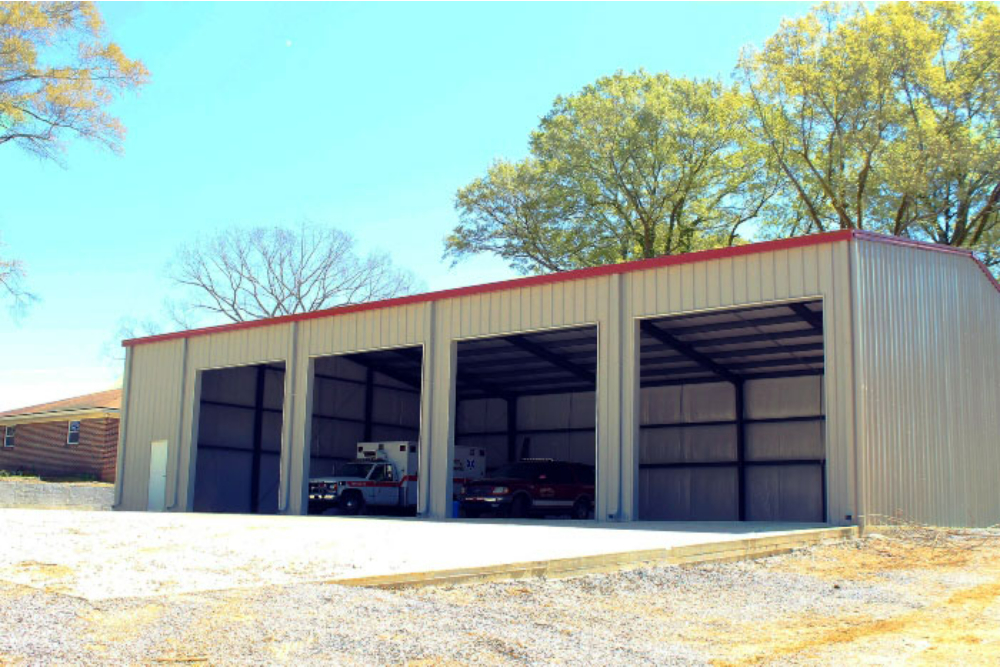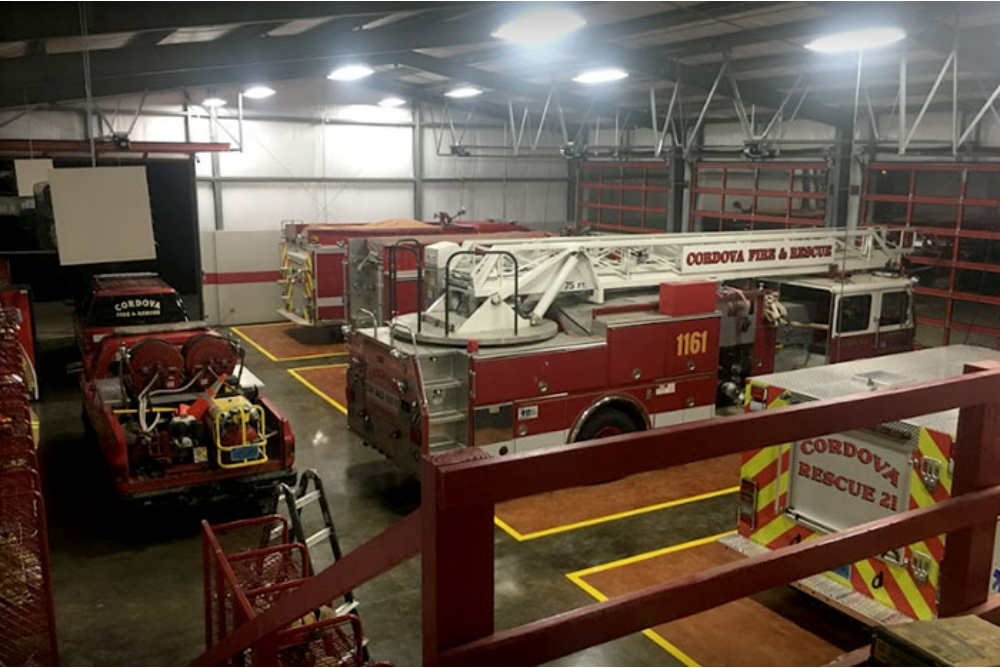 Building Specifications
The Cordova Fire Department's new, fire-resistant steel building offers unrivaled strength and durability, and once raised, it stands 55'x80'x18' in size. Equal parts attractive and functional, the steel firehouse has a striking Misty Grey exterior with a brick facade and a nicely complementing Royal Red roof with matching trim and a 2:12 pitch.
The steel firehouse provides a space for volunteer firefighters to be while on duty, and it has its own office space, locker room, bathroom and supply room. It features 8" of fiberglass insulation in its roof and 6" of fiberglass insulation in its walls, and steel paneling adorns all interior walls, effectively hiding the insulation from sight.
Distributed throughout the metal firehouse are (12) framed openings varying in terms of purpose and function. Included are (3) 3070 commercial walk door systems, (1) 6'4"x7'2" walk door system, (5) 14'x14' overhead openings enclosing (5) 14'x14' roll-up doors (3) 3'x3' windows that let natural sunlight permeate the interior space.
Supplemental accommodations include a 6" rain gutter along 12 different locations and several additional enhancements added with respect for the climate characteristics of the area. A 120-mph wind speed rating is one such inclusion, added to help the firehouse withstand hurricane-strength winds, and an 8.4-psf snow load is another.
Featured Sunward Steel Firehouse Buildings