Commercial Steel Building in Kailua, Hawaii
Sunward Steel Buildings, Inc., was the provider of this pre-engineered commercial steel building in Kailua, Hawaii, in February of 2021.
It now serves as the headquarters for All Pool & Spa, a Honolulu County swimming pool and water feature supply store. The insulated metal building blends well with the surrounding island landscape and offers unparalleled strength and durability, resulting in reliable protection for supplies and business assets stored inside.
Highly customized with the buyer's needs and the climate characteristics of the island in mind, the building contains several mezzanines, creating additional usable floor space. It also houses a broad range of supplies used to construct pools and other residential and commercial water features.
Economical, Long-Lasting Commercial Building Solutions 
Far more durable than traditional wood buildings, pre-engineered steel buildings are highly customizable and serve a broad variety of commercial purposes. Easy to configure in terms of size, ceiling height, doors and windows, insulation and aesthetic elements, among other areas, steel buildings are also lower-maintenance than wooden alternatives and more resistant to fire and damage.
This particular steel building serves as a safe, spacious place for the owners and employees of All Pool & Spa to conduct business and house supplies. Located on the island of Oahu, the city of Kailua is part of Honolulu County. The city sits about 12 miles east of Honolulu, and nearby communities include Kaneohe, Maunawili and Waimanalo. Considering purchasing a prefabricated steel building for retail, commercial, warehouse or other use in Hawaii or another part of the United States? Click here for a price quote.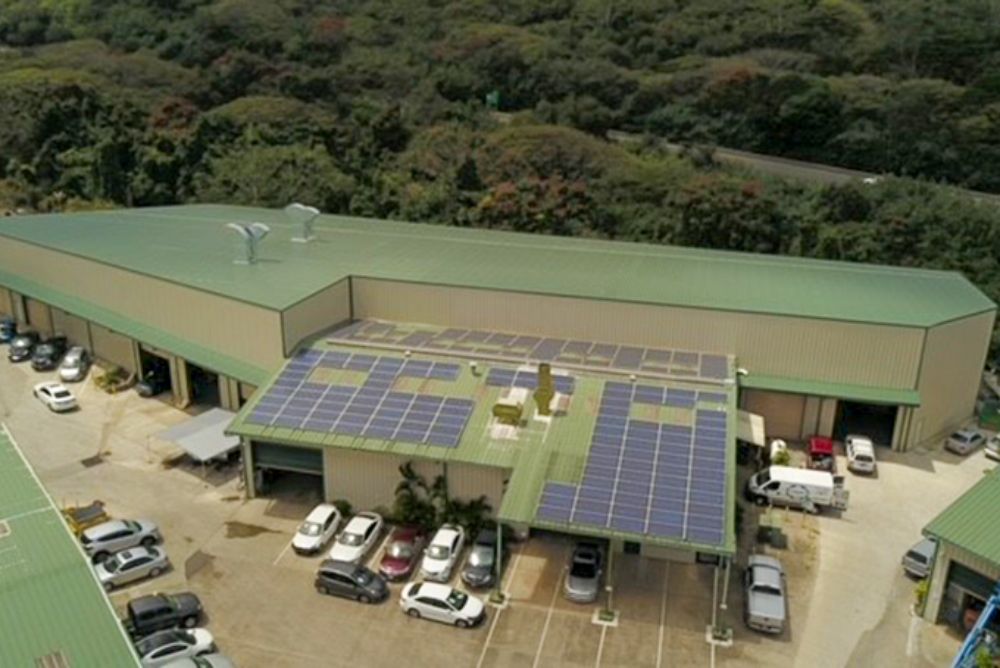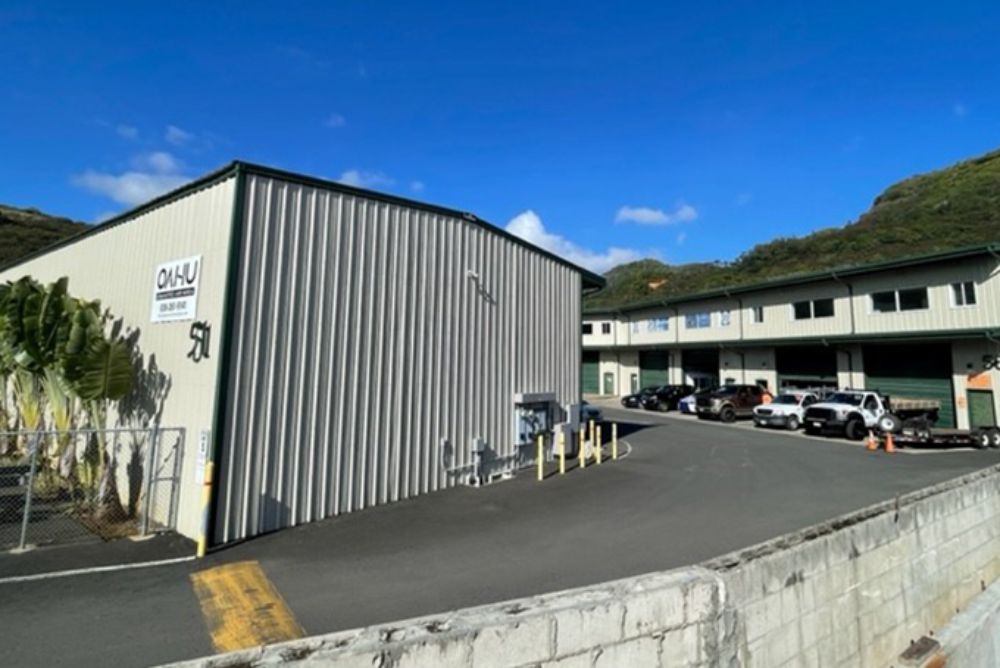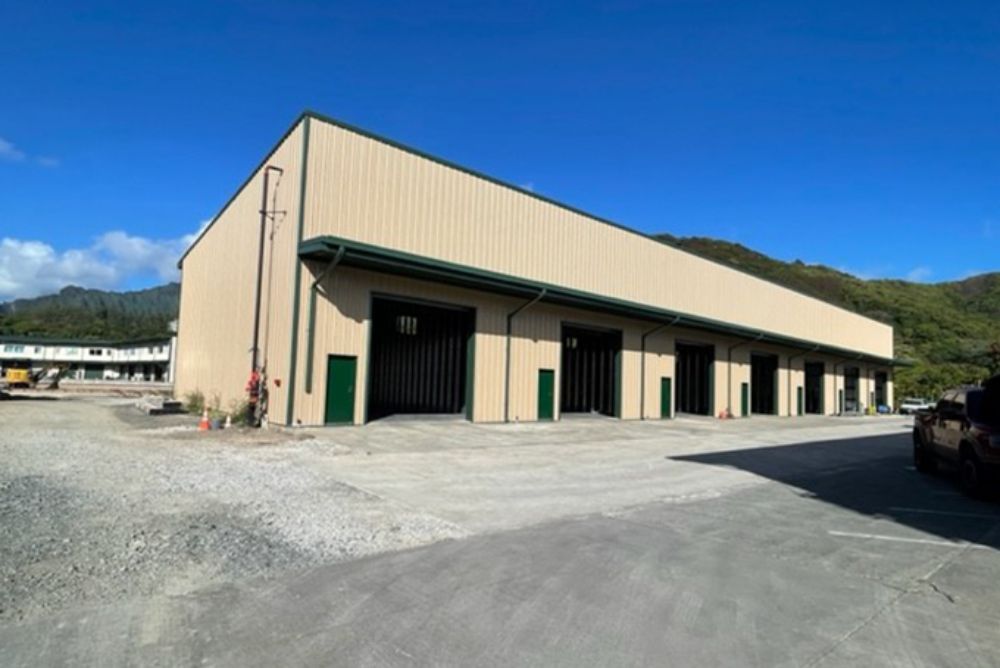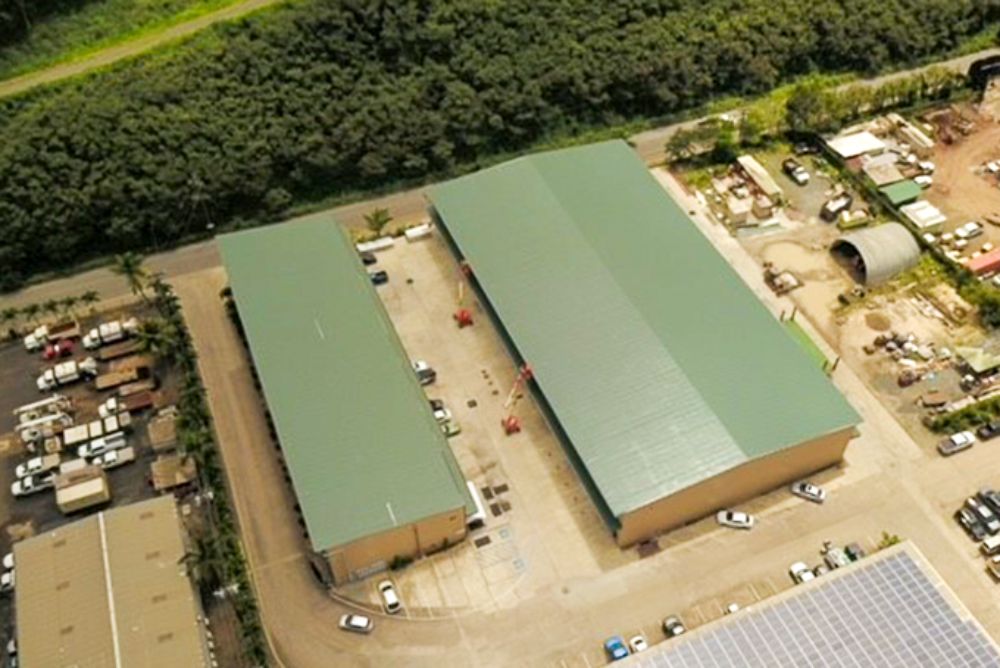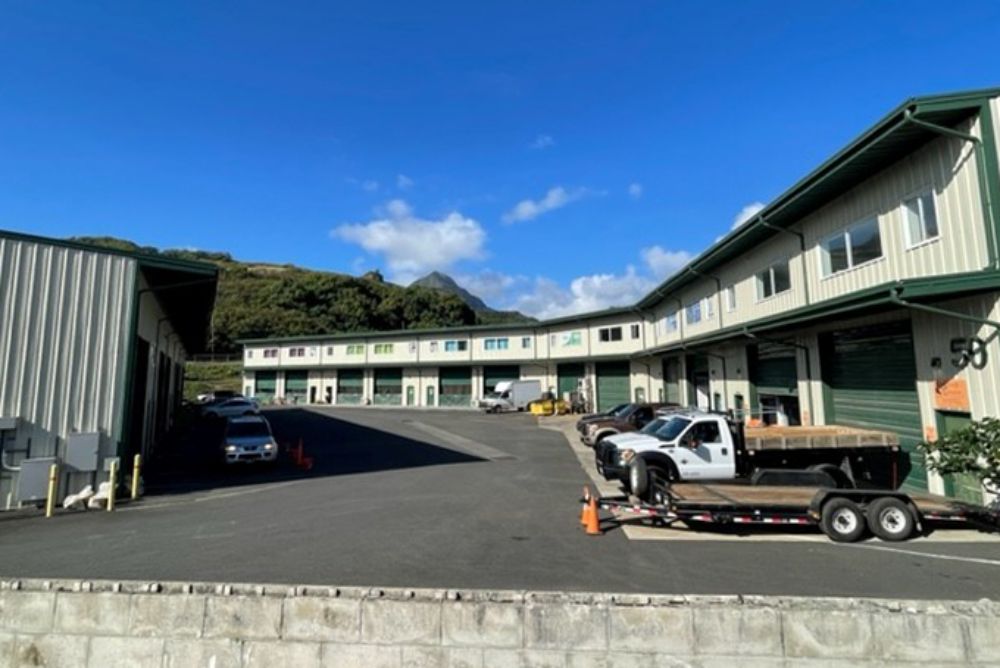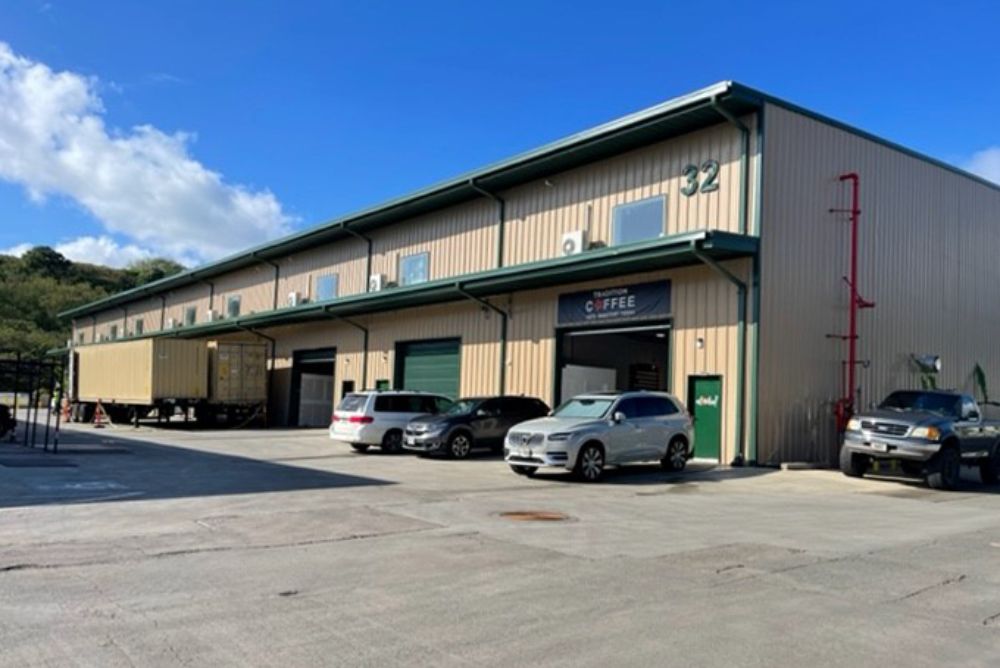 Building Specifications
When raised, the ultra-durable, Saddle Tan-colored metal retail building stands an expansive 60'x210'x26'/31' in size, featuring high overhead clearance that creates additional space for storage or other use. Overhead, a Hunter Green roof with a 1:12 pitch resists corrosion and provides protection from the Hawaii elements, and within that roof are 6" of fiberglass insulation.
The walls of the steel retail building, meanwhile, contain 4" of fiberglass insulation, and the insulation blankets have heavy-duty WMP-VRR facing attached to the side visible from inside the building. The facing helps protect the insulation by guarding against moisture and damage, prolonging the life and efficacy of the insulation system, and enhances the interior appearance of the building.
The roof of the steel store features a 6" rain gutter at eight different locations, helping prevent sheets of rain from pouring off the roof and soaking building users. The metal building also features (21) door and window openings in a variety of sizes that let employees, equipment and natural light inside.
Distributed throughout the building are (7) 4'4"x7'2" walk door openings, (7) 14'x14' overhead door openings and (7) 6'x4' window openings. The retail store also has decking and a high, 150-mph wind load, with the high wind load maintaining compliance with local building codes.
Featured Sunward Steel Commercial Buildings