Spyderco Manufacturing Facility in Golden, Colorado
Sunward Steel Buildings, Inc. supplied this pre-engineered steel building in Golden, Colorado, in June of 2014.
When SpyderCo, a leading supplier of pocket knives, knife sharpeners and other cutlery, needed a new, user-friendly and climate-controlled manufacturing facility with ample natural lighting, it turned to Sunward Steel on the recommendation of its architect, who had worked with Sunward on a previous project.
Finished on time and on budget to the client's complete satisfaction, the new SpyderCo facility exemplifies the versatile, sustainable and adaptive nature of steel buildings while providing the comfort, functionality and natural light desired by the knife and cutlery purveyor.
A former gold rush town set within Colorado's Jefferson County, Golden lies along Clear Creek, at the base of the Front Range of the Rocky Mountains. The city sits about 15 miles outside Denver and about 20 miles from Boulder.
Considering purchasing a commercial steel building for use in Colorado? Click here for a price quote.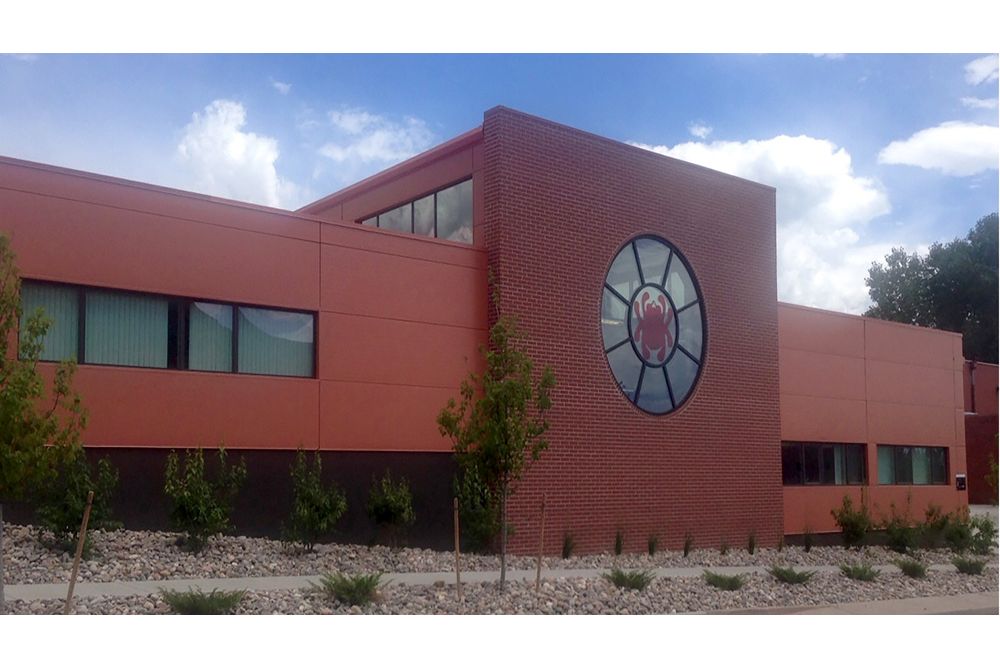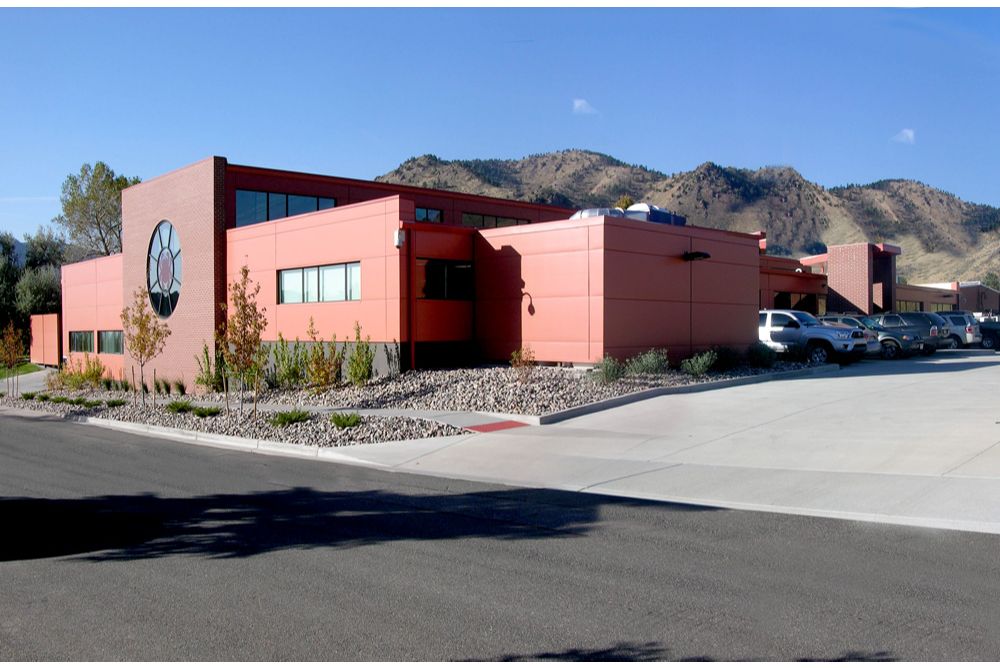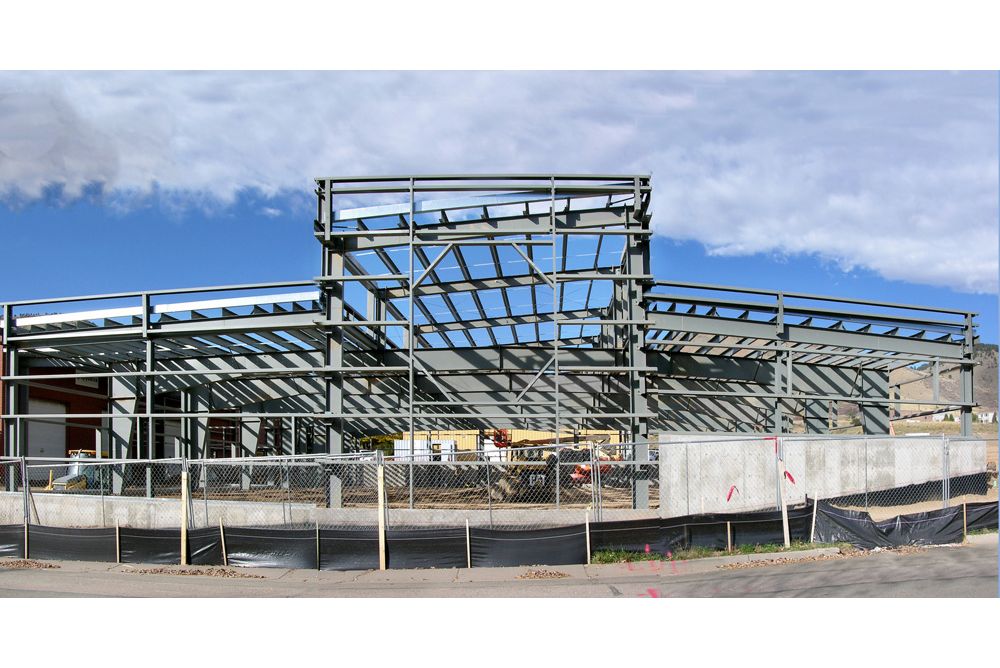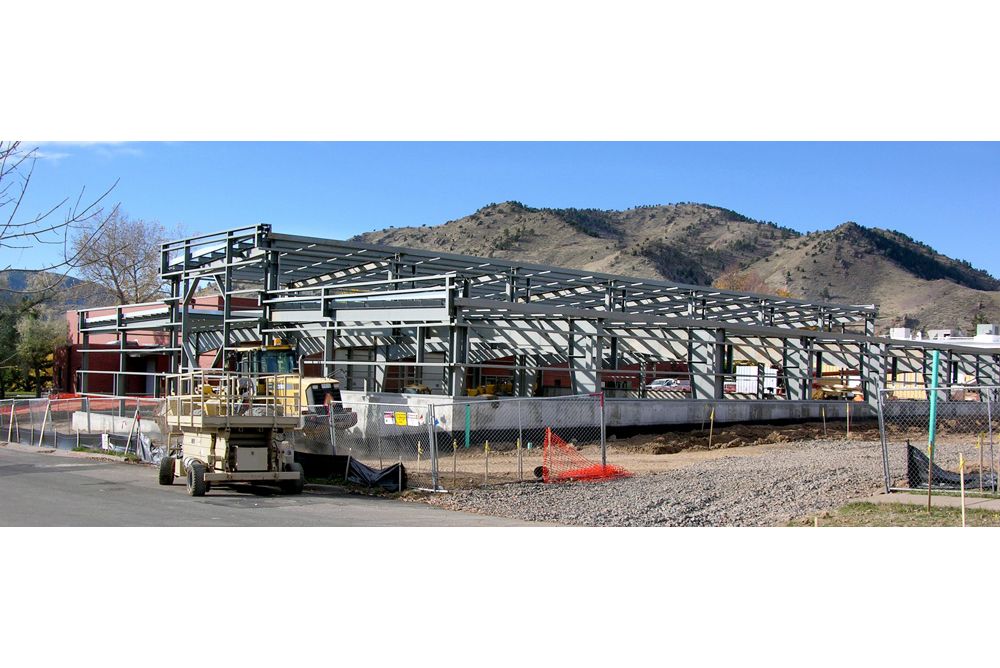 Building Specifications
Sunward immediately began designing and engineering SpyderCo's new, 100'x140'x16' factory, working closely alongside the architect to meet all design criteria and accommodations desired by the company on time and on budget. The building's terracotta-colored exterior includes a high R-value insulation system comprised of Kingspan insulated metal panels, while the building's matching terracotta roof contains R-30 roof insulation with thermal blocks and is topped with low profile standing seam roof panels on a a 0.25:12 roof pitch.
To accommodate SpyderCo's desire for a well-lit manufacturing space for workers, Sunward included a series of windows and skylights throughout the structure, among them (20) 14.5'x4.5' windows, (10) 16.5'x3.5' windows and (4) 4.5'x8.5' windows. The custom shapes and large-scale window designs add to the factory's interior and exterior appeal, making for a pleasant work space for SpyderCo employees while maximizing natural sunlight inside. Additional framed openings distributed throughout the facility include (3) 3'4" walk doors and (1) 12'x12' overhead door.
The energy-efficient metal building also boasts several accommodations added in consideration of the Golden area's proximity to the mountains and the typical weather patterns that often come through the area, among them a 30-pound snow load and a 116-mph wind speed rating.
Featured Sunward Steel Manufacturing Buildings