Steel Shop Building in Fairbanks, Alaska
Sunward Steel Buildings, Inc., fabricated and supplied this pre-engineered steel building on behalf of a customer in Fairbanks, Alaska, in January of 2020.
Purchased to serve as the owner's personal shop and storage. The metal building offers superior strength and durability, making it well-suited for life in Alaska's variable climate. A true labor of love for its owner, the metal shop building creates a safe, covered space for him to work and store snow removal and other equipment, helping protect these and other assets from Alaska's extreme temperatures and heavy annual snowfall.
Economical, Multifunctional & Customizable Metal Buildings
Easy to configure based on specific needs and customize in line with geographical building code requirements, pre-engineered metal buildings offer the strength and durability of shops, garages, and industrial buildings demand. Low-maintenance, easy to raise, and resistant to damage caused by moisture, pests, extreme temperatures, and other common construction hazards, prefabricated metal shops accommodate many different uses and are economical, sustainable alternatives to traditional wood buildings.
The largest city in Alaska's interior region, Fairbanks is the borough seat of the Fairbanks North Star Borough. The most populated community in Alaska after Anchorage, Fairbanks sits about 358 miles north-northeast of Anchorage and about 95 miles northwest of Delta Junction.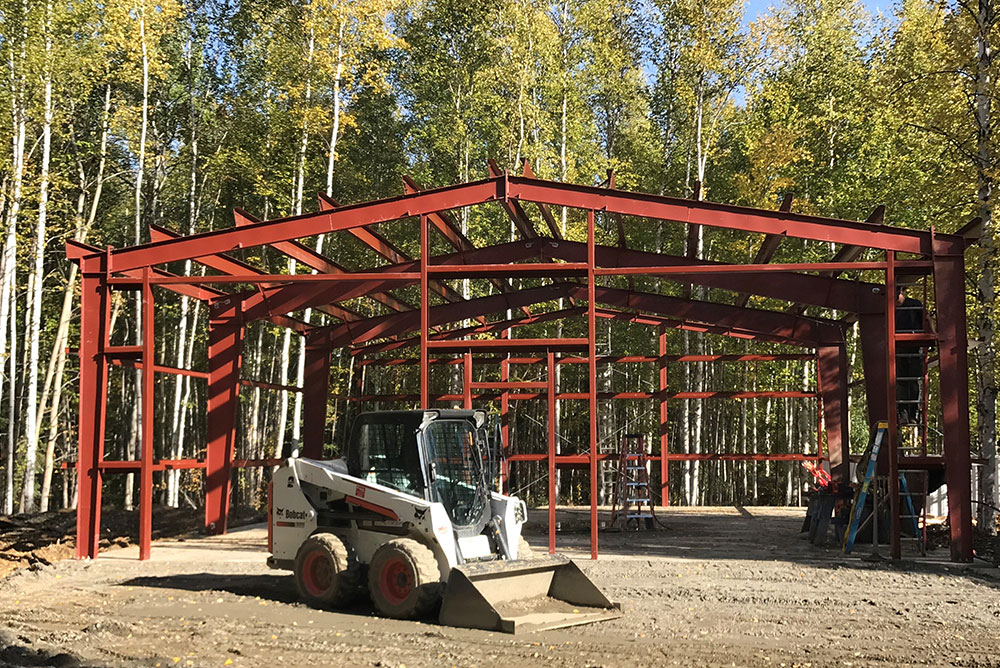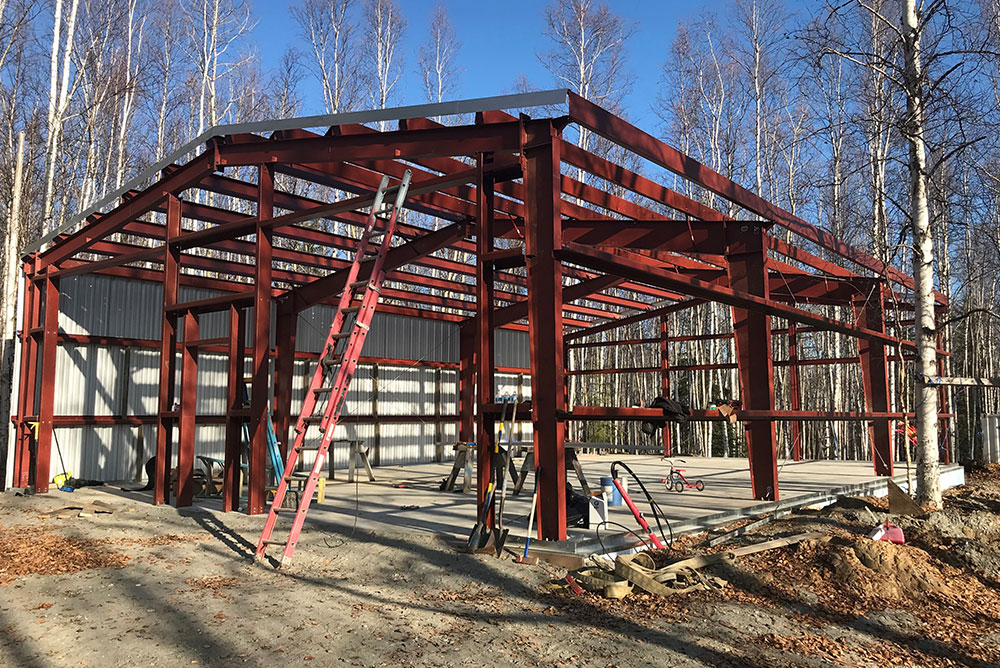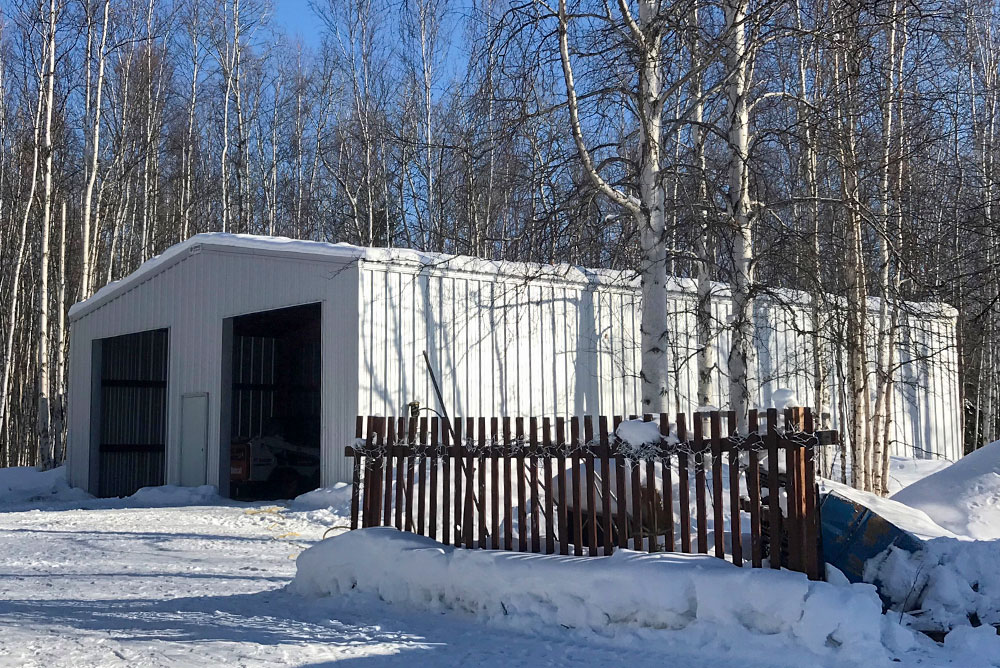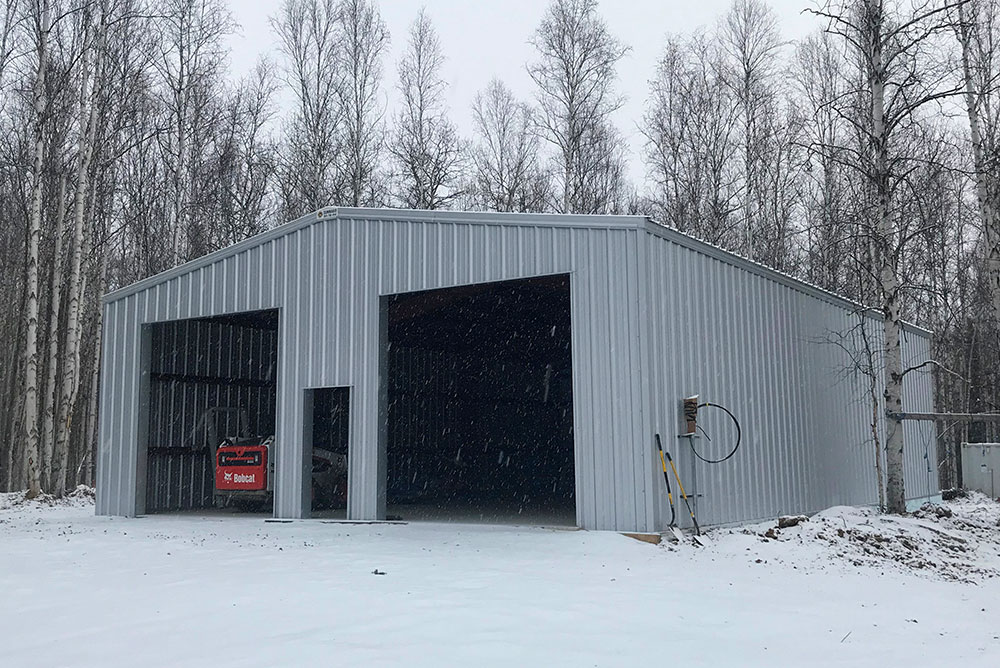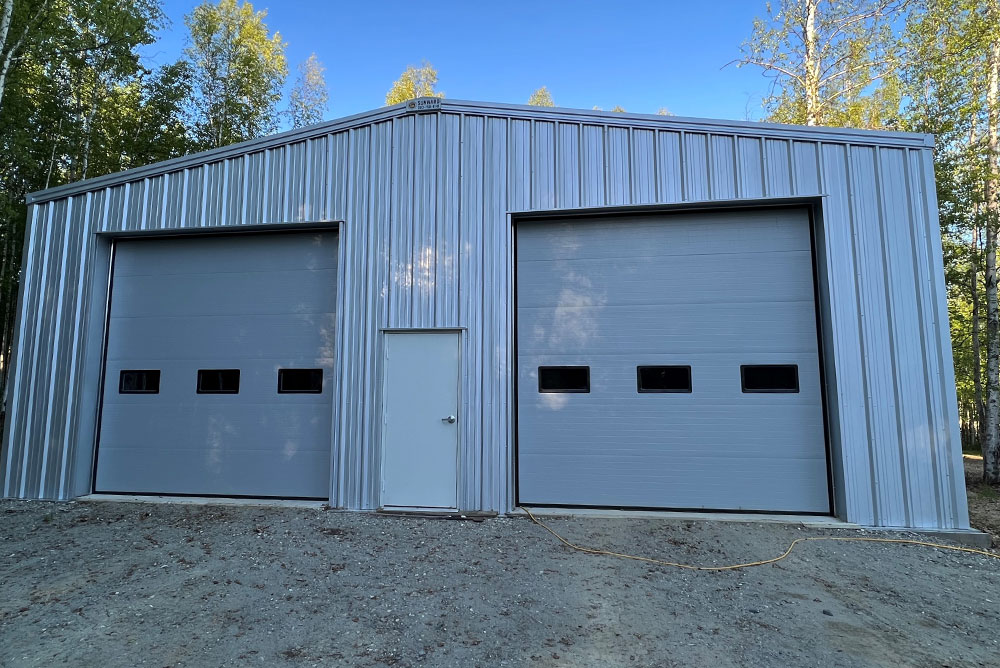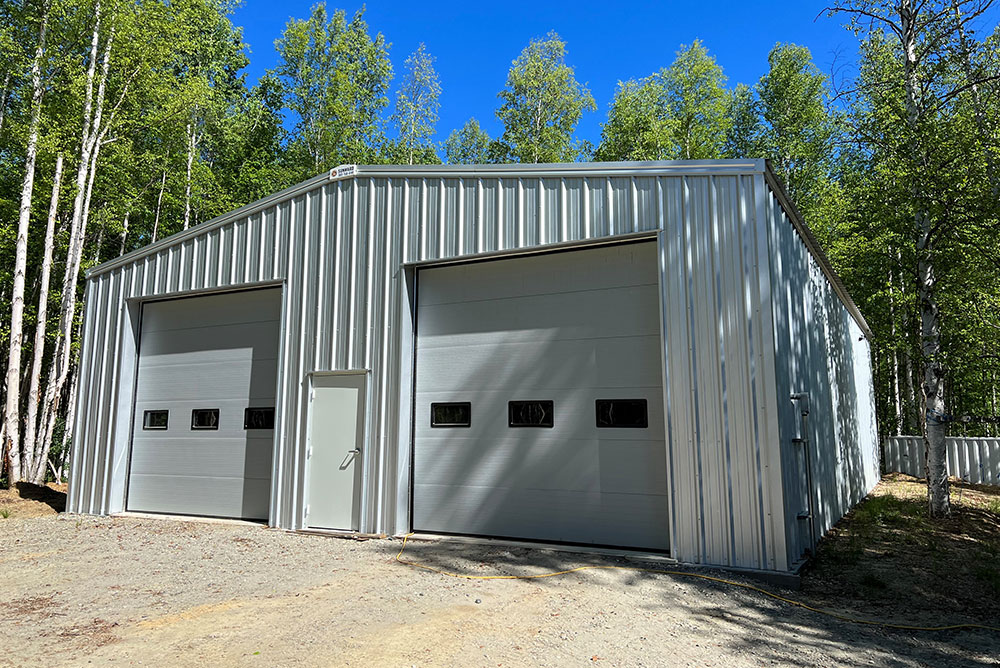 Building Specifications
Comprised of heavy-duty, 26-gauge steel sheeting, the Ash Gray-colored metal shop building with Charcoal Gray trim stands an expansive 39'x57'x14' when raised and features a clear-span design, which creates an open, column-free interior. The steel shop building also has high overhead clearance, which enhances the building's versatility by creating additional space for the owner to perform work or store goods and equipment.
Overhead, a hardwearing, corrosion-resistant 26-gauge Galvalume Plus steel roof with a slight 2:12 pitch provides reliable protection from the Alaska elements, and (3) framed door openings in a variety of sizes allow building users and large equipment inside. Distributed throughout the metal shop building are (1) 3070 walk door opening enclosing (1) 3070 commercial walk door, (1) 10'x12' overhead door opening, and (1) 12'x12' overhead door opening.
The pre-engineered shop also has several climate-related customizations that adhere to the building and engineering codes in place in Fairbanks. These include a high, 135-mph wind speed rating and a 50-psf roof snow load.
Featured Sunward Steel Self Storage Buildings