Prefabricated Steel Equestrian Arena in Las Vegas, Nevada
Sunward Steel Buildings, Inc., had the honor of fabricating and supplying this pre-engineered steel equestrian arena in Las Vegas, New Mexico, in early April of 1999.
Spacious, rugged, and multifunctional, the building features premium-quality steel construction and currently functions as the renowned Santa Fe Trail Event Center, which hosts a series of equestrian and other special events. Occupied by Zamora Roping Productions, a Las Vegas-based team roping powerhouse that produces the Duke City Classic, Lasso del Norte, the Rio Grande Invitational, and the All-Novice Championships, among other events, this building provides a safe, all-season space to ride horses and host athletic and other special events.
Often used for weddings, auto shows, fairs, conventions, and similar large-scale gatherings, this building effectively combines fashion with functionality, resulting in a versatile, multipurpose space that has catered to members of the surrounding community for more than 20 years.
Safe, Long-Lasting Steel Equestrian Buildings 
Ideal for use as horse stalls, tack or feed storage, riding arenas, and similar equestrian-related applications, pre-engineered steel buildings offer unrivaled strength and durability, resulting in optimal protection for horses and riders. Easy to configure in terms of size, ceiling height, interior stalls, insulation, aesthetics, and countless other areas, metal equestrian buildings hold their own over time while needing little, if anything, more than a periodic exterior power wash.
This particular metal equestrian building has welcomed members of the local community for more than two decades, maintaining its versatility and aesthetic appeal every step of the way. Part of northeastern New Mexico's San Miguel County, the city of Las Vegas, New Mexico, combines the previous communities of Las Vegas – West Las Vegas and East Las Vegas. The area lies about 65 miles east of Santa Fe and about 112 miles northeast of Albuquerque.
Considering purchasing a prefabricated steel building for equestrian, athletic, municipal, community, or other use in New Mexico or another part of the United States? Click here for a price quote.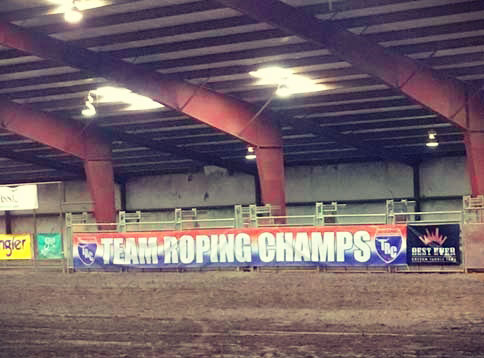 Building Specifications
Expansive and accommodating, this metal equestrian arena stands 140'x275'x13.18' in size once erect, offering high overhead clearance that leaves plenty of room for horseback riding and other athletic endeavors.  White in color, the arena offers ample curb appeal, and overhead, it has a heavy-duty, corrosion-resistant Galvalume steel roof with matching White trim and a mild 2:12 pitch.
Found throughout the steel horse arena are (8) framed openings that offer easy access inside, which include (5) 3070 walk doors and (3) 6070 walk doors. Other noteworthy features include (10) 10' ridge vents with throats that improve ventilation and reduce humidity and an 80-mph wind speed rating, which keeps the horse arena compliant with applicable building code requirements in place across Las Vegas.
Featured Sunward Steel Equestrian Buildings