Pre-Engineered Metal Shop And Garage Building in New Ulm, Minnesota
Sunward Steel Buildings, Inc., was the proud supplier and manufacturer of this prefabricated steel garage building in New Ulm, Minnesota, in mid-December of 2003.
These days, the rugged, structurally secure metal building serves double-duty as a shop and garage for DairyCo Installations, a New Ulm-based mechanical contracting and welding company first established in 1970. In addition to high-pressure piping, sanitary piping, and equipment installation, DairyCo, and its associates perform a wide range of sheet metal, mechanical and HVAC work for clients from across southern Minnesota.
Economical, Easy-to-Erect Construction Solutions
Often a top choice among business owners due to their affordability and easy customizability, pre-engineered metal buildings tend to be cheaper and faster to erect than most alternatives. They also typically hold up better in the face of heavy snow, extreme temperatures, and other potential hazards, providing low-maintenance construction solutions that stand the test of time.
Located in southern Minnesota, the city of New Ulm falls within the borders of Brown County. The community lies about 93 miles from St. Cloud and about 95 miles outside Minneapolis.
Considering purchasing a pre-engineered steel building for commercial, corporate, industrial, manufacturing, automotive, or other use in Minnesota or another part of the United States? Explore your options for steel buildings in Minnesota or click here for a price quote.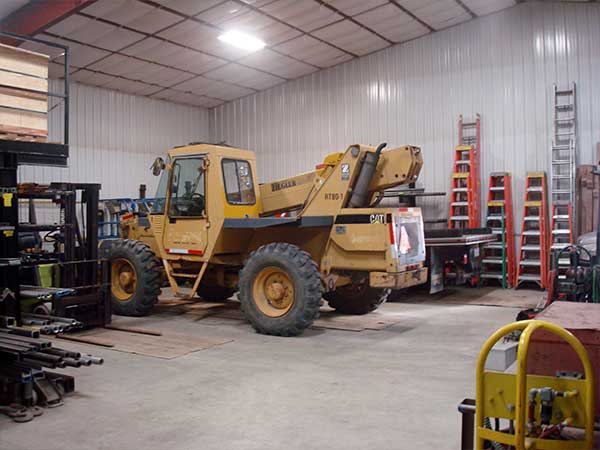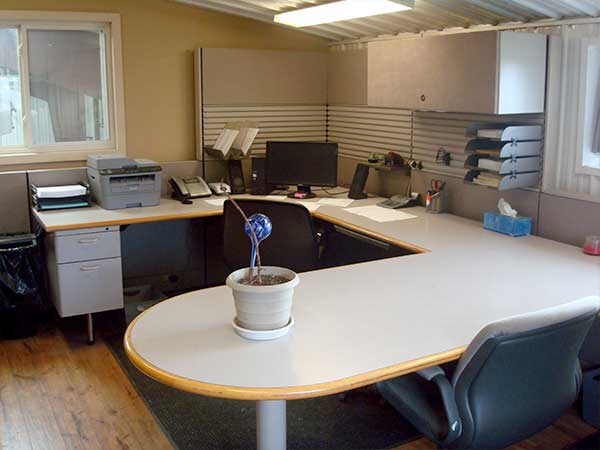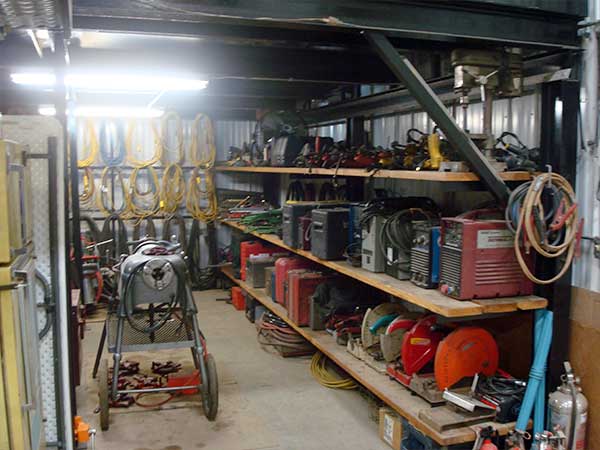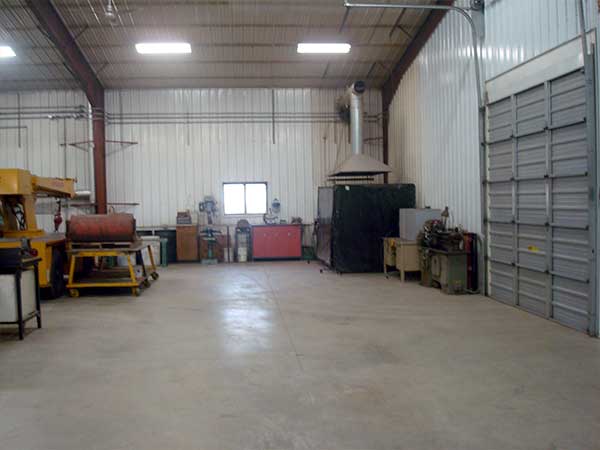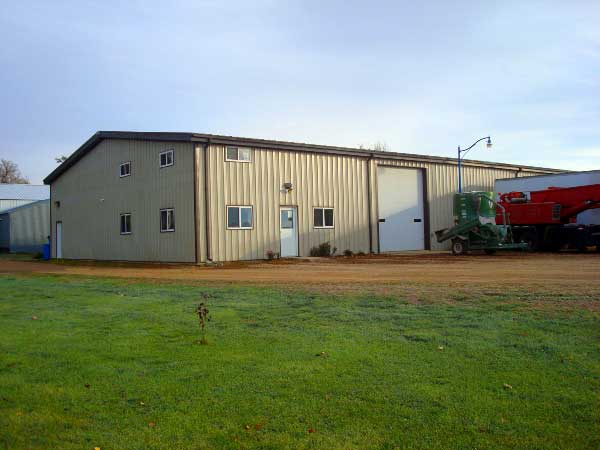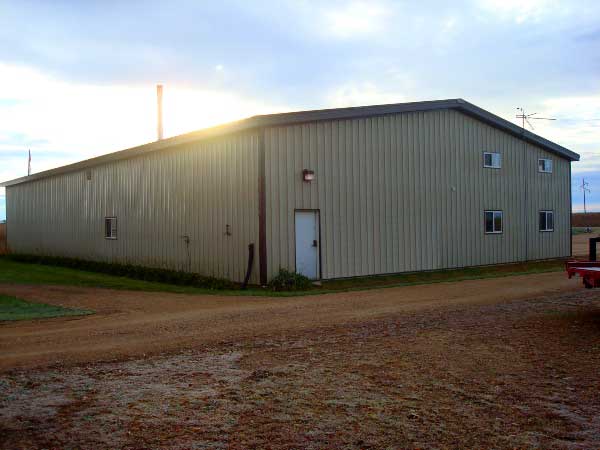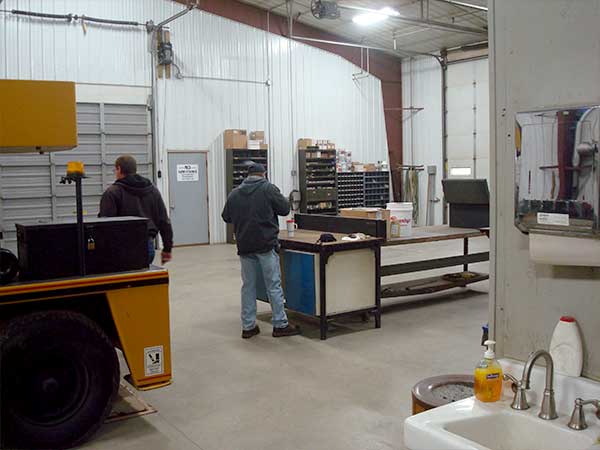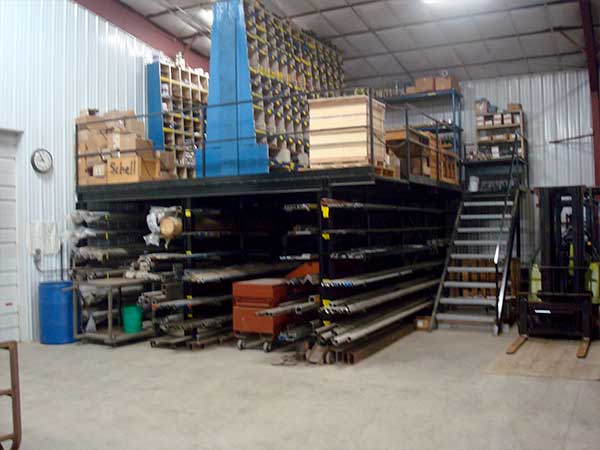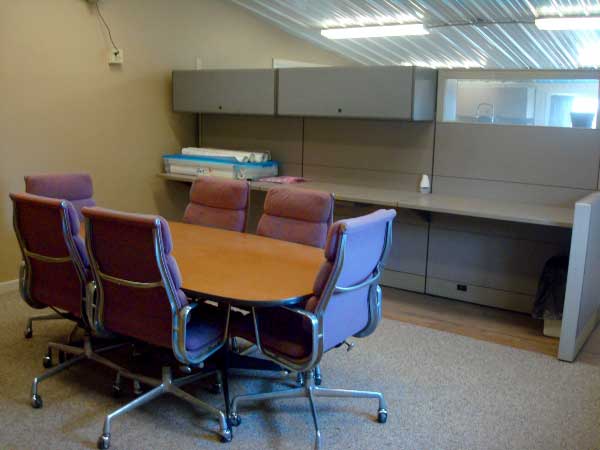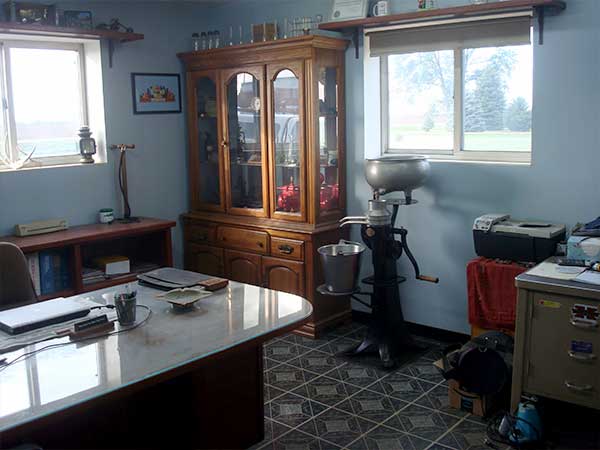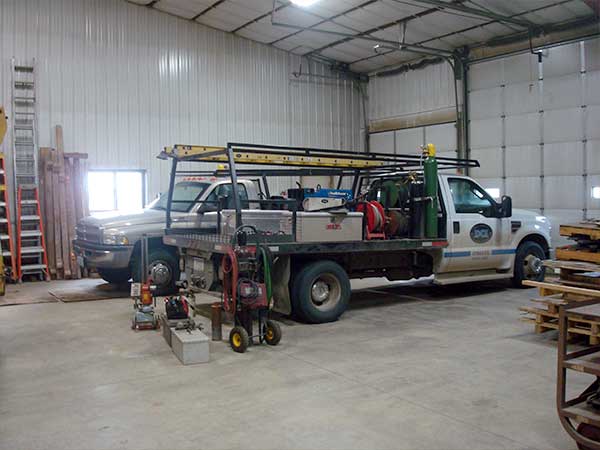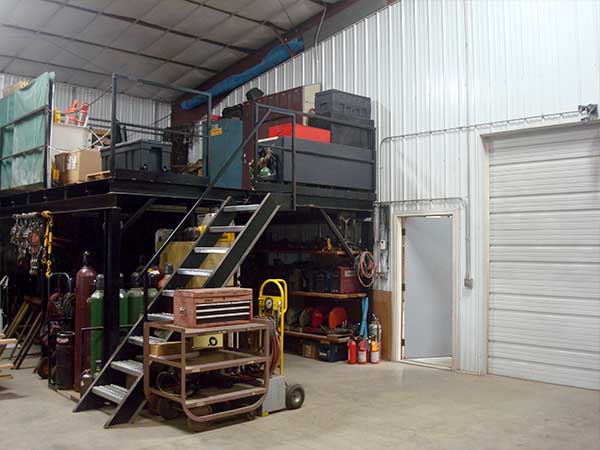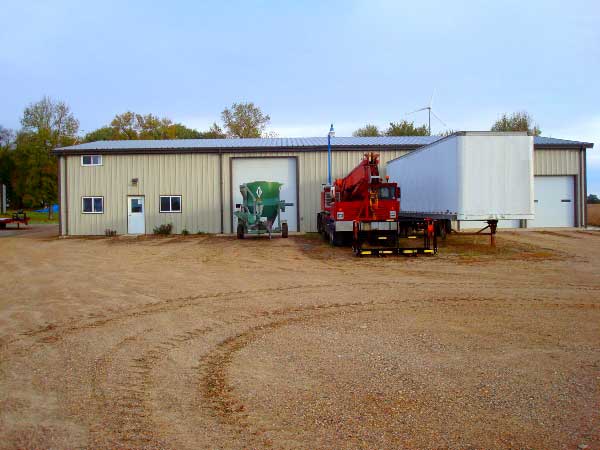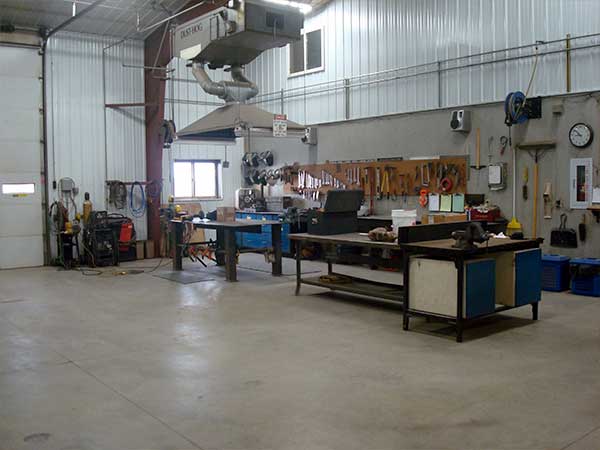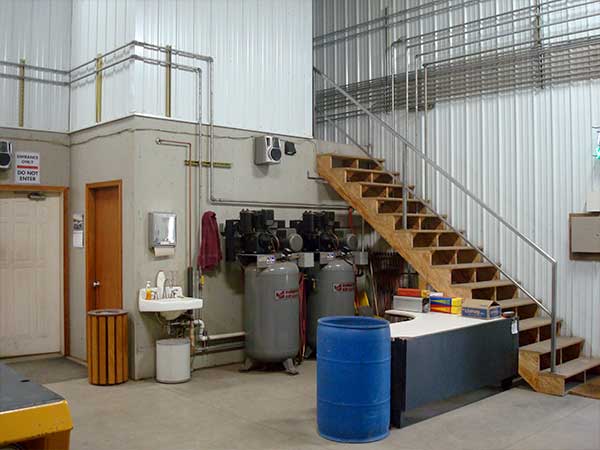 Building Specifications
Used for a broad range of business applications, the metal multipurpose building provides space for storage, fabrication and general operations. In addition to a shop and garage area, the building boasts a mezzanine that offers additional space for conference rooms and offices.
Once fully raised, the steel shop and garage stands 60'x100'x16' in size, offering a clear-span design that maximizes usable square footage and high overhead clearance that makes it ideal for storage and industrial use. Stone Beige in color, it is both aesthetically pleasing and immaculately preserved, and it has a Galvalume roof with a 2:12 pitch and complementing Burnished Slate trim overhead, offering protection from the Minnesota elements.
Throughout the company headquarters are (4) framed openings, which include (3) 3070 walk door openings offering easy access inside and (1) 24"x30" window kit that lets natural sunlight permeate the space. It also features a number of climate-related customizations, among them an eave gutter and 100 linear feet of downspouts distributed across five locations. The gutter and downspouts help stop rain and snowfall from compounding on the roof of the building or near its foundation, thereby preventing moisture-related construction damage. To maintain compliance with applicable building codes and make the building particularly appropriate for its environment, a 90-mph wind speed rating and a 35-psf snow load serve as additional project customizations.
Featured Sunward Steel Garage & Shop Buildings