Steel RV Garage in Bennett, Colorado
Sunward Steel Buildings, Inc., fabricated and delivered this pre-engineered steel building to a customer in Bennett, Colorado, in September of 2020. 
Delivered to an address where the buyers are currently building a home, this steel building serves triple-duty as a storage area, a workshop and a garage for their fifth-wheel RV, which they plan to live in until the home on the property is complete. Once they move into the new home, they'll continue to use the Sunward building for storage and related needs, but in the meantime, they rely on it to protect their RV from the elements while helping preserve its functionality and resale value. 
Economical, Customizable Construction Solutions 
Prefabricated metal buildings are highly versatile by nature, making them well-suited for a wide range of applications – or multiple applications at once, as was the case with this particular steel building. Easy for buyers to design and customize in terms of size, ceiling height, aesthetics, insulation and doors and windows, among other areas, metal buildings resist the long-term effects of the elements and require little more than an occasional power wash to maintain their outward appearance. 
Located in north-central Colorado, the town of Bennett has land in both Adams and Arapahoe counties. Part of the Denver – Aurora – Lakewood metro area, Bennett sits roughly 35 miles west of Denver and about 6 miles northwest of Strasburg.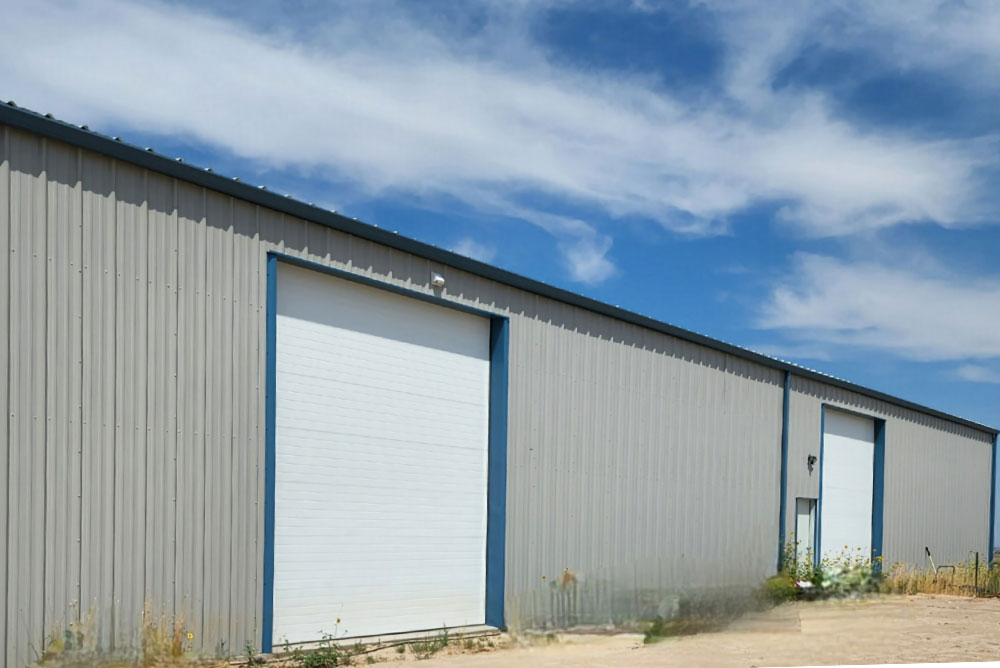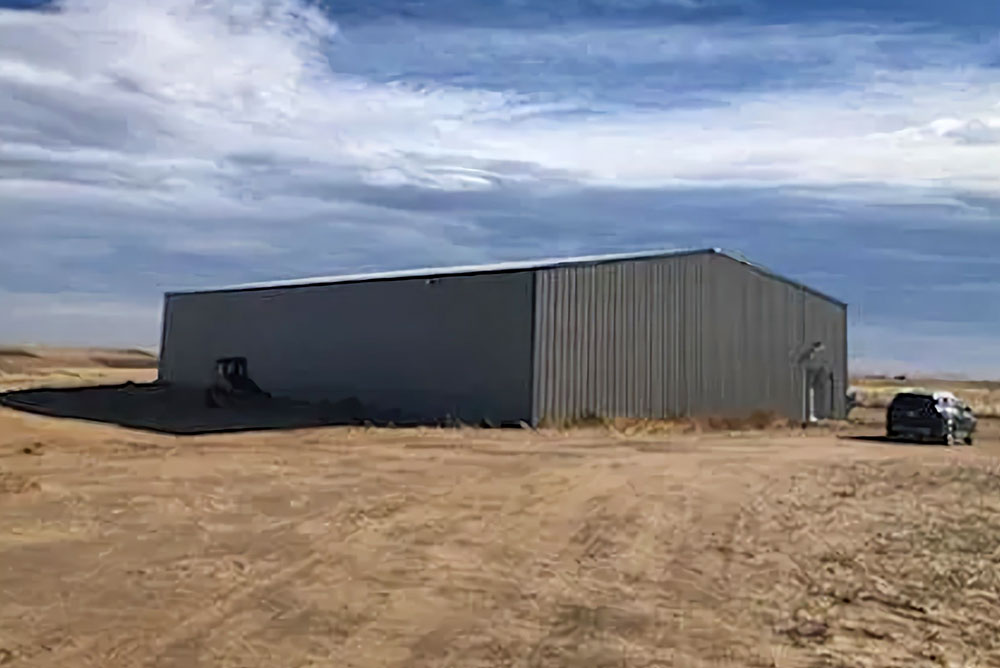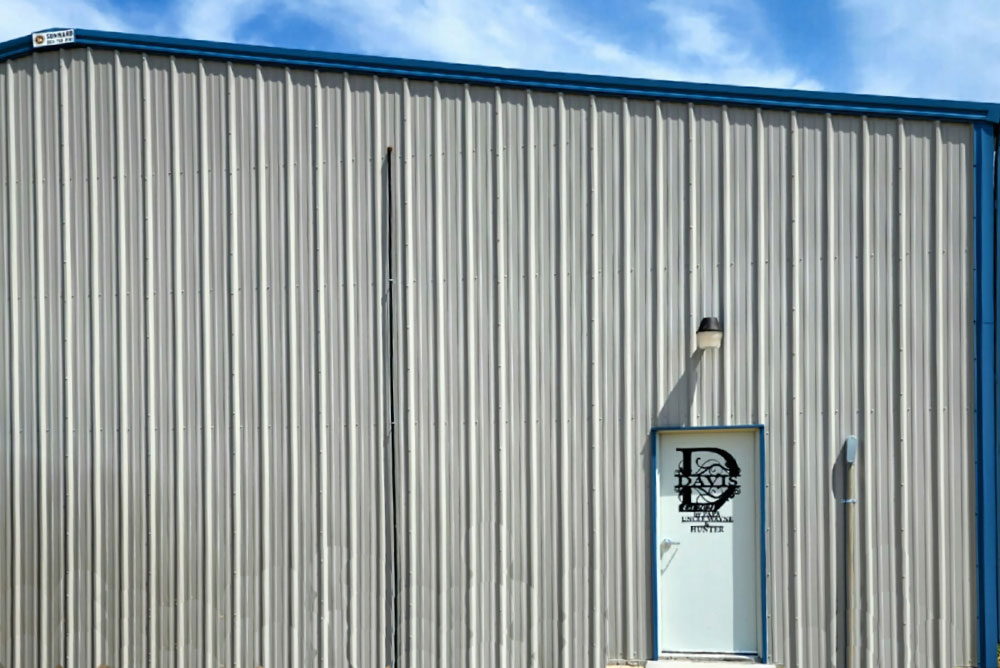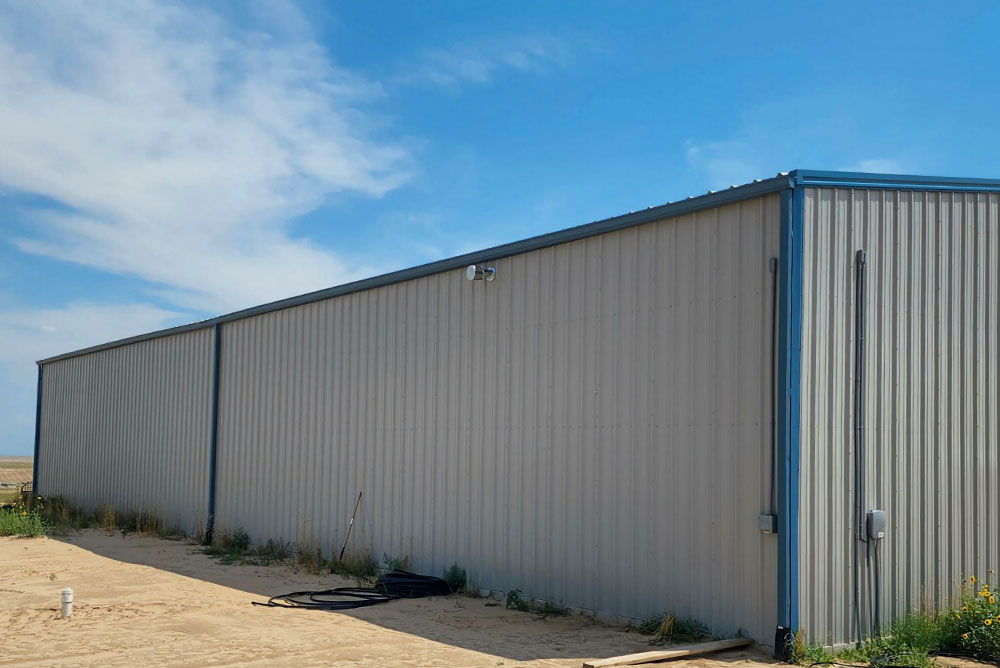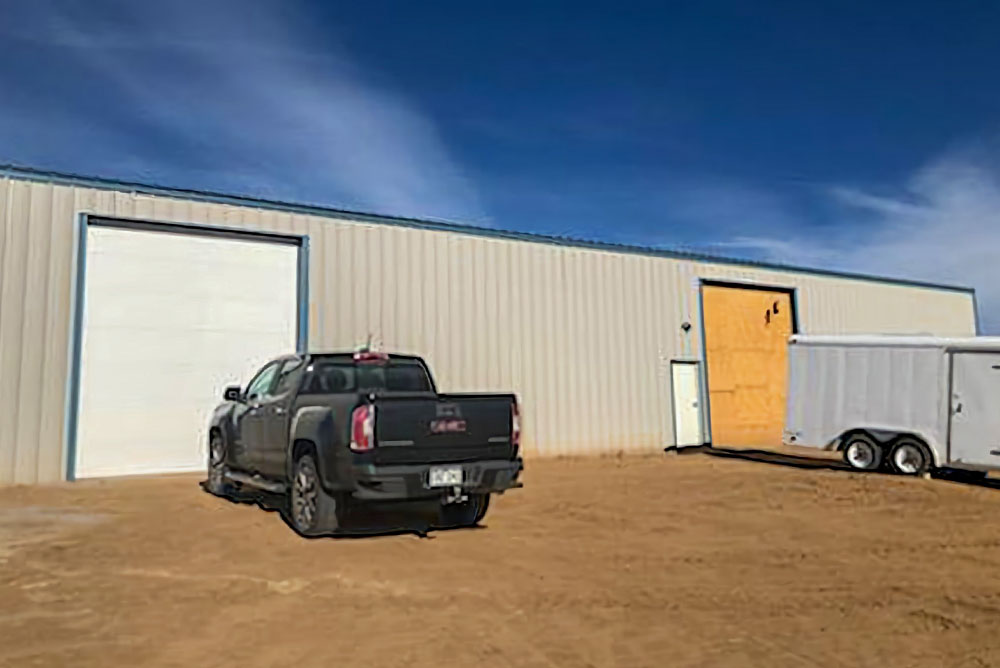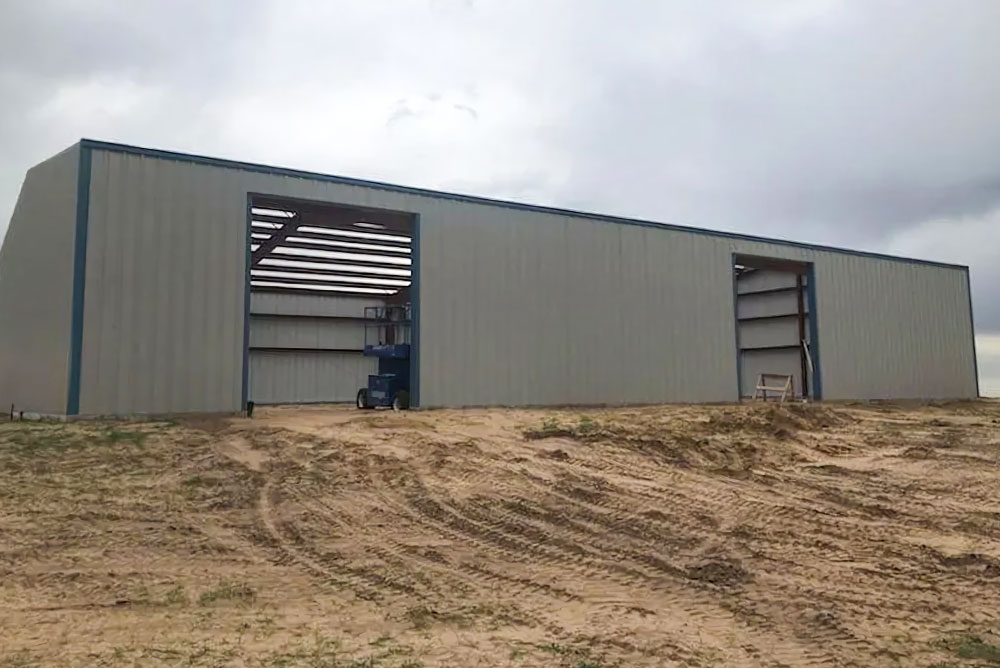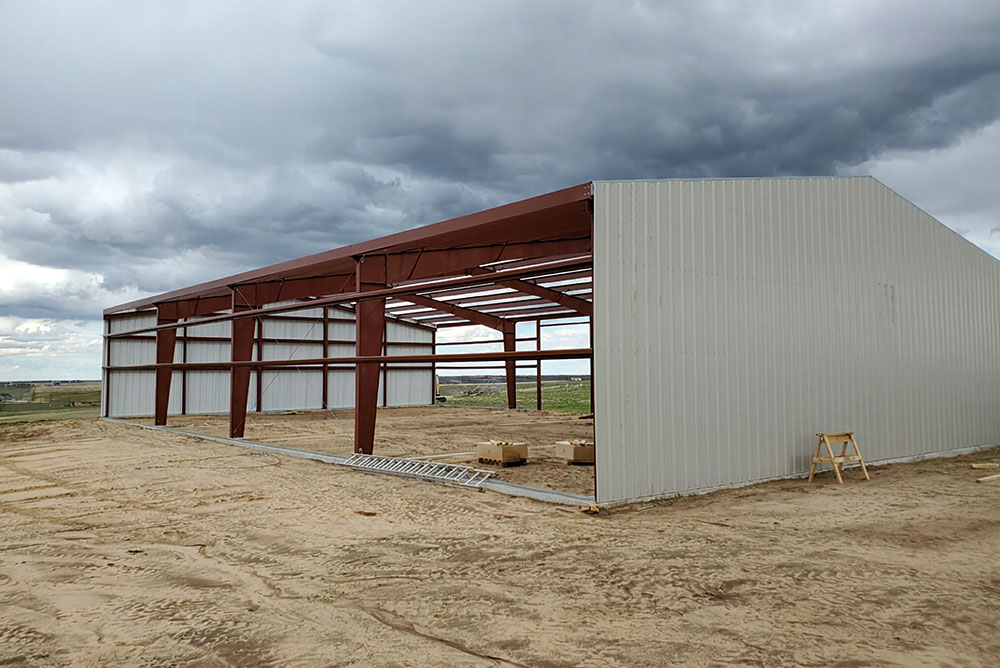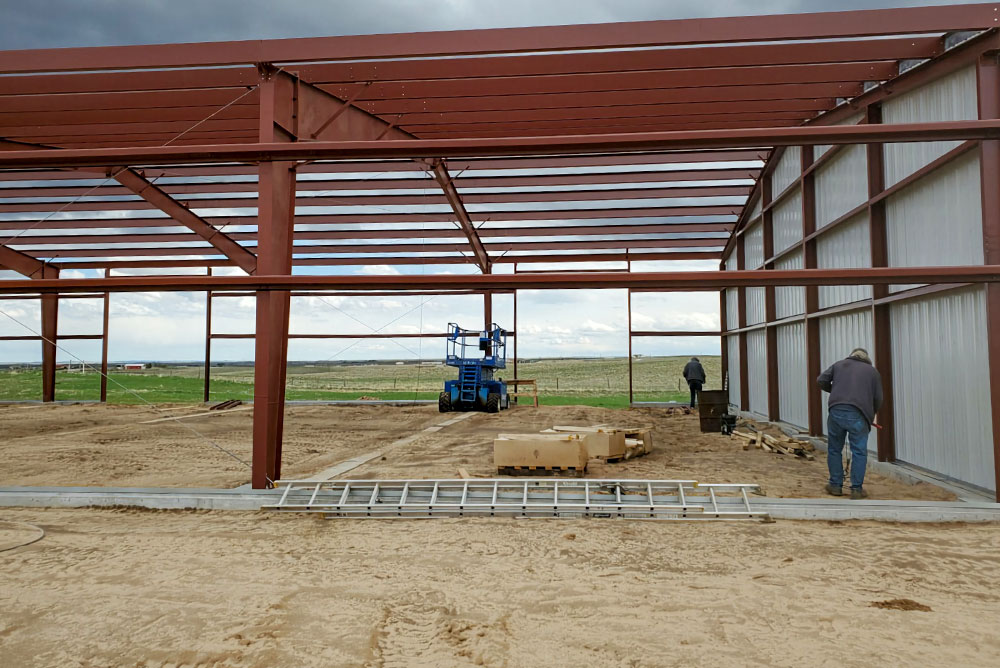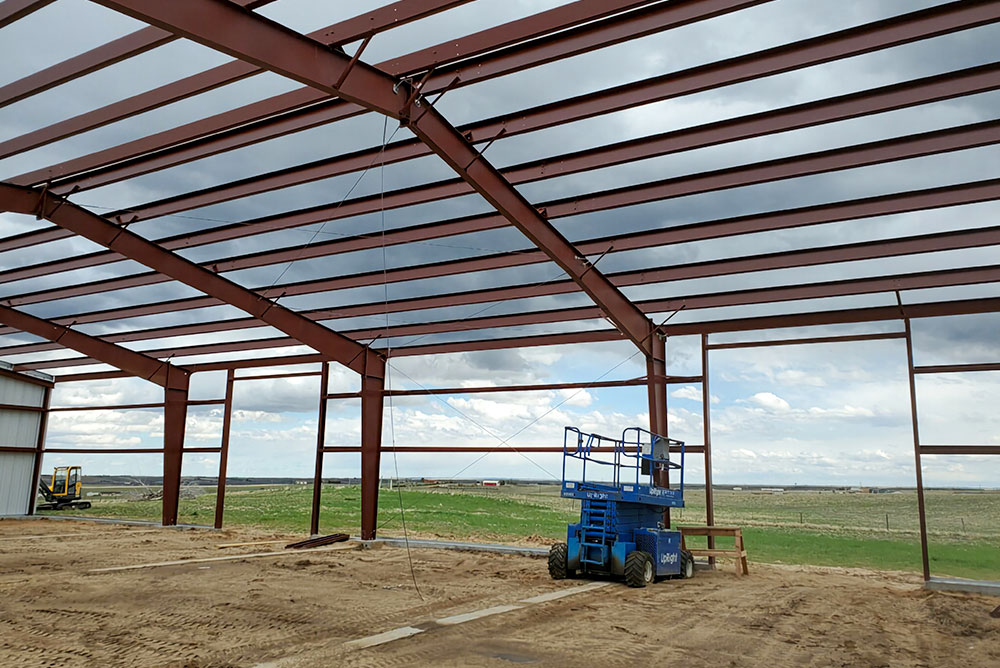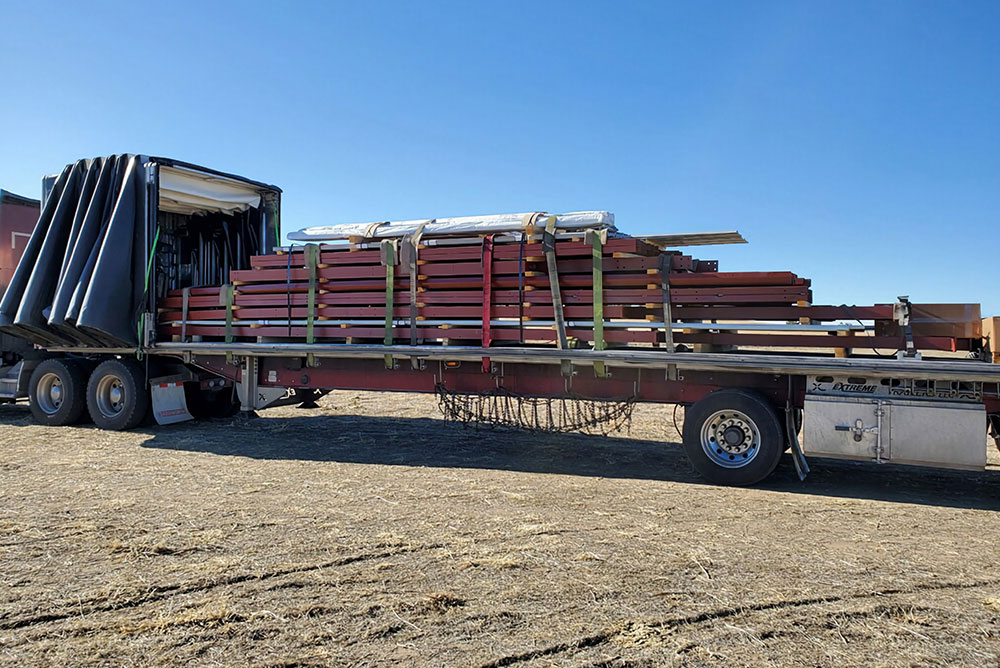 Building Specifications
Boasting a broad clear span that eliminates the need for columns, trusses or other interior supports, the Ash Gray-colored steel building stands 60'x100'x16' in size and features Hawaiian Blue architectural trim and the high overhead clearance necessary for storing an RV. Constructed using rugged, high-quality steel parts, the metal shop, storage building and garage has a hardwearing, corrosion-resistant Polar White Galvalume steel roof with a modest 2:12 pitch providing reliable protection overhead. 
The metal building has (4) framed door openings that allow building users and the owner's RV in and out, among them (2) 3'4"x7'2" openings holding (2) 3070 walk doors and (2) 12'x14' overhead door openings. The multipurpose metal building also complies with all building and engineering code requirements governing construction in the Bennett area, featuring a 30-psf roof snow load and a 115-mph wind rating. 
Featured Sunward Steel Garage & Shop & RV Storage Buildings