Mini Storage Building in Huntington, West Virginia
Sunward Steel Buildings, Inc., was the supplier of this prefabricated mini storage building in Huntington, West Virginia for Huntington Downtown Storage, in June of 2020.
Customizable, Low-Maintenance Mini Storage Construction Solutions
The preferred choice among those looking to open or expand upon existing self-storage facilities, steel mini storage buildings are easy to customize based on consumer needs, geographic demands and aesthetics, among other areas. Available with traditional ceiling heights or with customized, heightened ceilings that allow for RV or boat storage, metal mini storage buildings serve a variety of community and consumer needs and protect renter assets from damage caused by pests, temperature extremes, strong winds or similar construction hazards.
The self-storage industry has also proved itself recession-resistant, meaning self-storage business owners tend to maintain high rates of occupancy regardless of the state of the economy.
Part of the Huntington – Ashland, WV – KY – OH metro area and the Tri-State Area, the city of Huntington extends into Cabell and Wayne counties. It lies roughly 53 miles west of Charleston, West Virginia, and about 126 miles outside Lexington, Kentucky.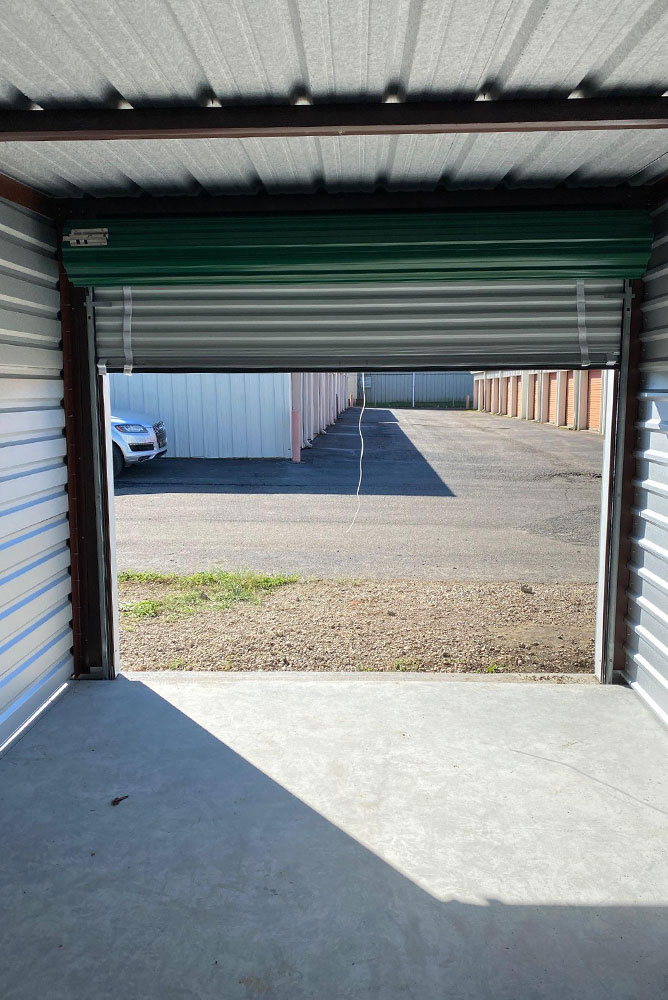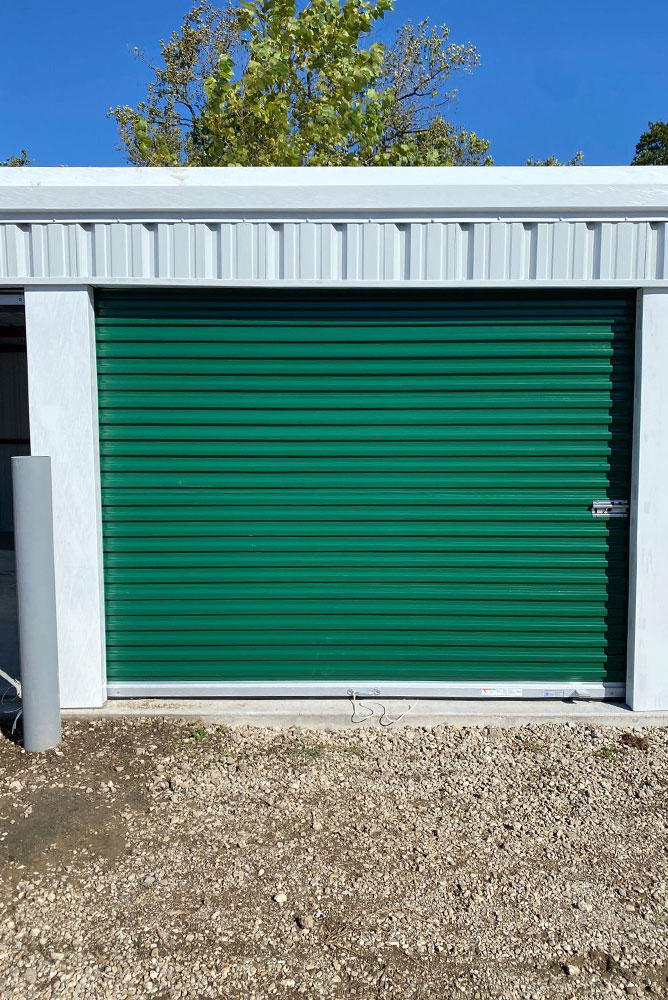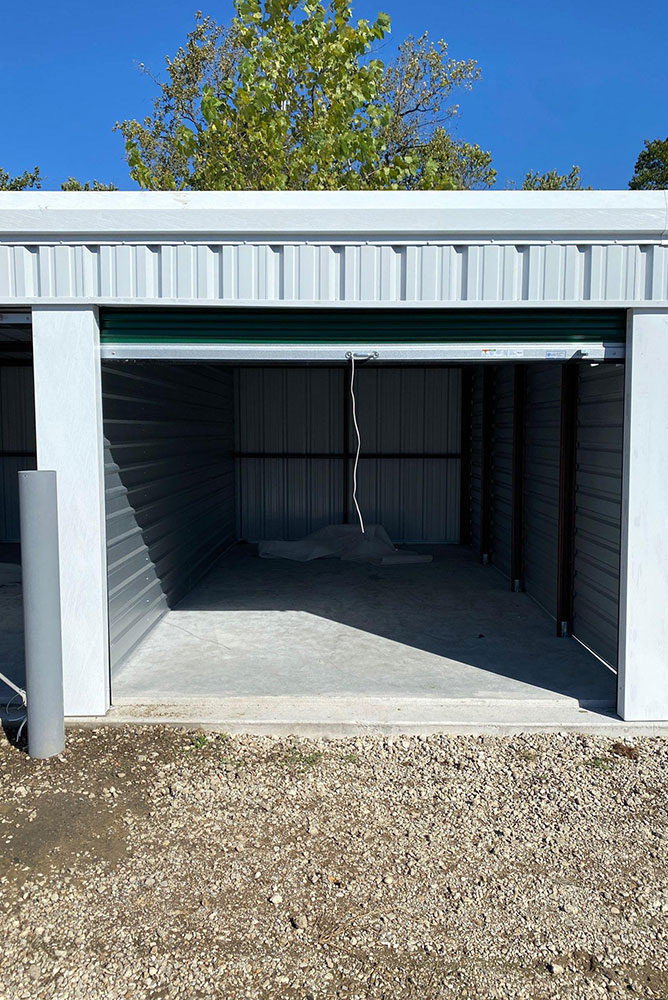 Building Specifications
Now functioning as a self-storage facility, the durable, low-maintenance metal mini storage building serves traditional storage needs and stands 20'x110'x8.5'/7.67' once erect. It contains (11) rentable storage units the owner rents out in exchange for a fee and offers superior protection for goods housed inside.
The roof of the steel mini storage building is comprised of rugged, corrosion-resistant steel paneling and has a 0.5:12 pitch, and each of the (11) storage units has its own framed door opening serving as an access point. In total, the self-storage facility boasts (11) 9'x7' framed door openings that allow renters into their units, and each framed opening houses one of (11) 9'x7' Green roll-up metal mini storage doors.
Engineered to maximize durability and adhere to all building and engineering codes in place in the Huntington area, the steel mini storage building also boasts a wind speed rating of 115 mph and a roof snow load of 17.5 psf.
Featured Sunward Steel Mini Storage Buildings