Metal Machine Shop Building in Temperance, Michigan
Sunward Steel Buildings, Inc., had the honor of manufacturing and supplying this pre-engineered steel building for a customer in Temperance, Michigan, in September of 2000.
Currently, the extremely durable, versatile metal building serves as a corporate shop for the Ort Tool & Die Corporation, a trusted local provider of tool and die and fabrication and machining services with a more than 60-year history in the community. The machine shop has a reputation for providing premium-quality parts quickly, and it has a long history of fabricating and machining parts that will undergo use in the solar, mining, defense, paper, and oil and gas industries, among multiple others.
An Established, Locally Owned Machine Shop 
In addition to fabricating and machining parts and equipment used in a broad range of industries, Ort Tool & Die also offers 24/7 maintenance, repair, and replacement services and prides itself on maintaining consistency throughout the manufacturing and quality control processes. In addition to manufacturing components used in the energy, defense, and mining industries, Ort also creates parts used in roller coasters and similar forms of amusement and entertainment.
This particular prefabricated steel corporate shop serves as a home base for Ort's workforce, providing a safe, secure, and efficient space to produce parts and components. Steel buildings have long been desirable among business owners with manufacturing or industrial interests, due largely to their economical, adaptable, and sustainable nature.
An unincorporated community located within southeastern Michigan's Bedford Township, Temperance falls within the borders of Monroe County. The community lies about 42 miles south of Ann Arbor and about 53 miles outside Detroit.
Considering purchasing a prefabricated steel industrial building for manufacturing use in Michigan or another part of the country? Click here for a price quote.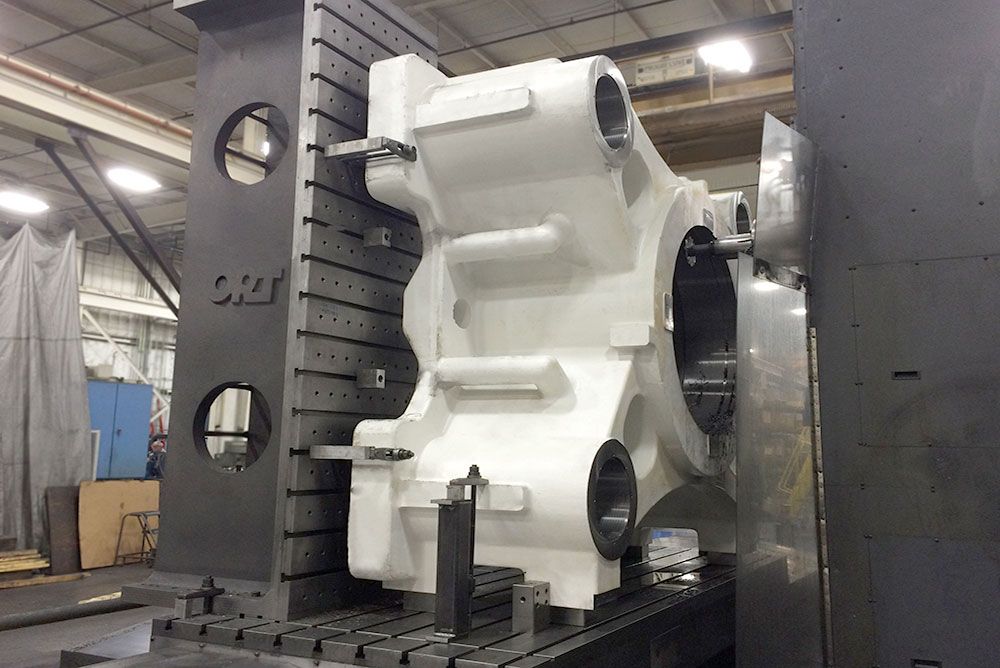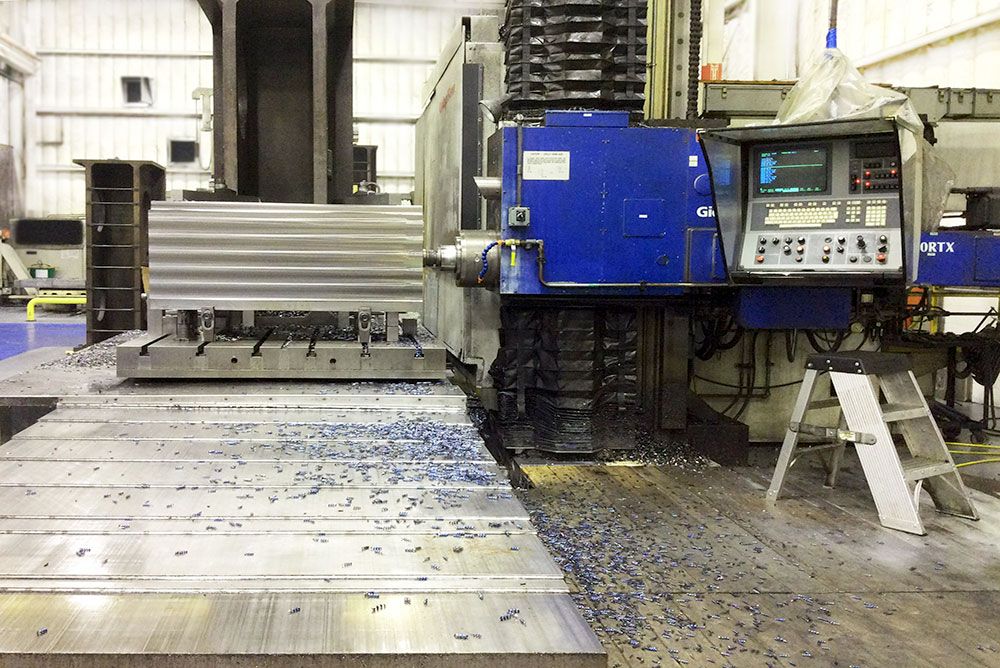 Building Specifications
Offering unrivaled strength and sturdiness, this pre-engineered metal shop is comprised of top-quality steel components, so it resists damage caused by typical construction hazards including moisture, mold, pests and fire. Once completely erect, the metal corporate shop boasts a finished size of 50'x100'x16', and it features a striking, Royal Blue exterior and a Galvalume steel roof with a 2:12 pitch.
In consideration of the sometimes-heavy precipitation that falls throughout much of Michigan, the steel shop features an eave gutter kit and (120) downspout kits distributed across its exterior, which together help prevent water from pooling along the shop's foundation. The building also has a 10-ton crane capacity, while a 90-mph wind speed rating serves as an additional inclusion made with respect for the climate characteristics and building code requirements in place in the region.
Featured Sunward Steel Garage & Shop Buildings