Commercial Buildings in Englewood, Colorado
Sunward Steel Buildings, Inc., manufactured and delivered these (4) prefabricated steel buildings to a customer in Englewood, Colorado, in January of 2021. 
Erected at the headquarters of Precision Media, a leading A/V design and integration firm, the insulated, climate-controlled buildings offer unparalleled strength and durability and feature numerous customizations throughout. Sunward supplied (4) metal buildings in total, with the first one serving as an office, the second, a showroom, and the third, a warehouse for home-theatre products and supplies. The fourth and final building on the property is a roof-only structure without any wall sheeting.  
Inside, the metal commercial buildings have modern, contemporary designs and plenty of door and window openings that brighten up their interiors. They also have Charcoal Grey exteriors with Ash Gray architectural trim, and one of them also has a mezzanine that creates additional second-floor space the company can use. 
Details, Specs & Customizations 
All (4) buildings feature sustainable, high-end steel construction, with the first, Building A, standing 30'x40'x28'/30' and Building B standing 20'x40'x17.33'19'. Building C is 60'x20'x17.33' when raised, while Building D is 6'x28'x13.5'x14'. 
All (4) metal commercial buildings on the property have heavy-duty Galvalume steel roofs with 1:12 pitches, but Buildings A, B and D have single-slope roof designs, while Building C boasts a gable roof.  They also have (19) framed door and window openings distributed among them, which include:
(2) 3'4"x7'2" walk door openings

(2) 6'x8' overhead door openings

(2) 12'x14' overhead door openings

(4) 4'x2' window openings

(8) 4'x6' window openings

(1) 8'x8' window opening
A roof and wall insulation system is another noteworthy customization that keeps company employees comfortable and energy expenses low. In their roofs, the metal commercial buildings have 6" of WMP-VRR-based fiberglass insulation, while the walls of the buildings house 3" of WMP-VRR-faced insulation. 
Some of the commercial buildings also have gutters and downspouts lining the roofs, which help prevent rain or snow from collecting and causing condensation to form. All (4) Precision Media steel commercial buildings also comply with relevant building and engineering codes, featuring 35-psf snow loads and 115-mph wind ratings. 
Located in Arapahoe County, Englewood is part of the Denver – Aurora – Lakewood metro area. It sits just south of Denver and about a 9-mile drive from Lakewood.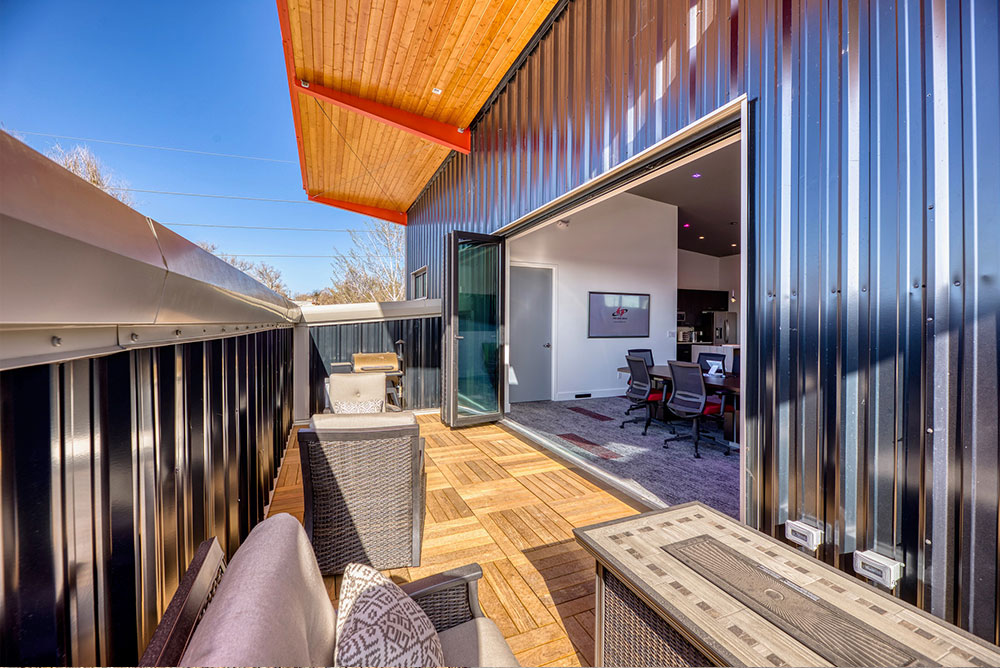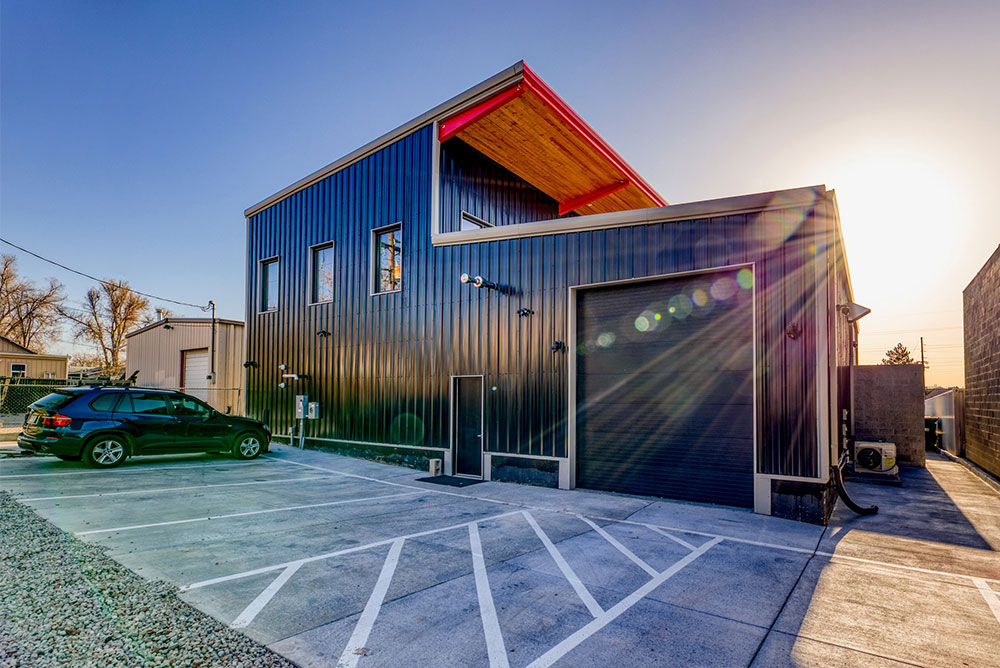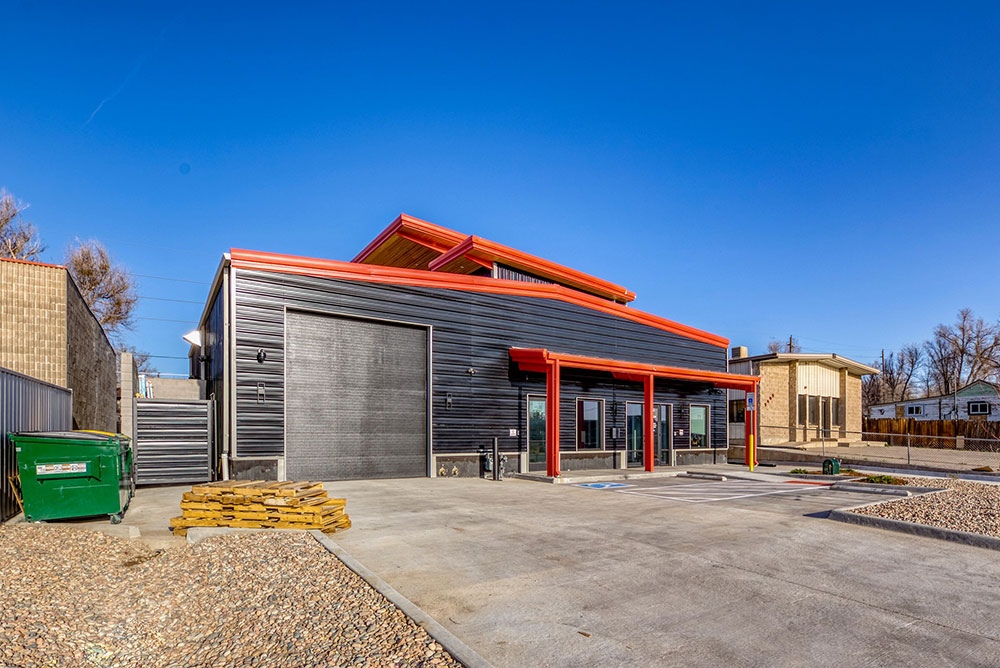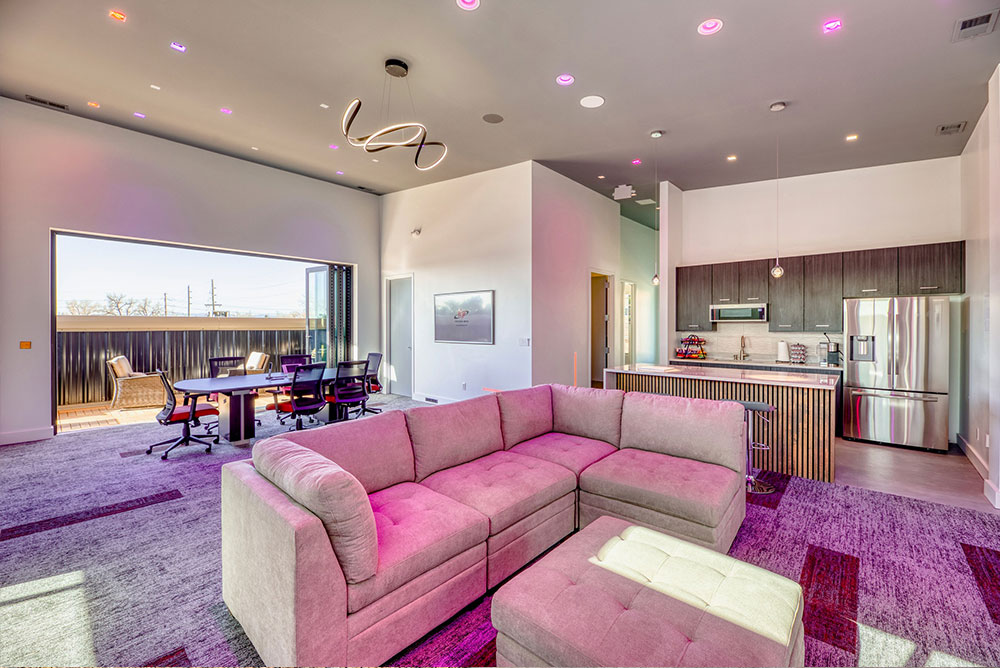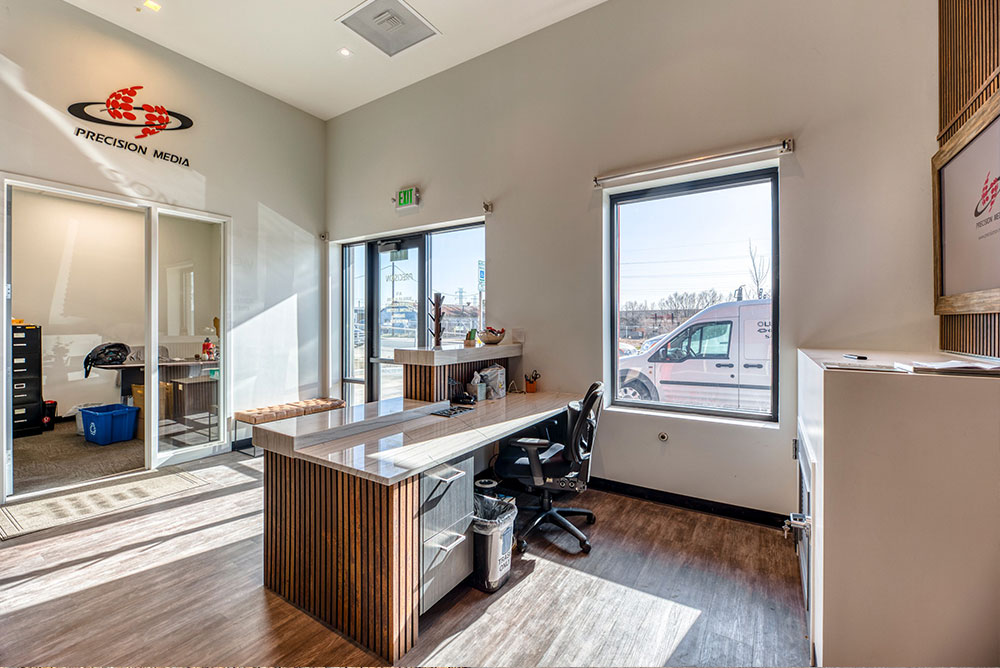 Featured Sunward Steel Commercial Buildings